Politics, in general, are contentious enough. Gender politics, and the identity politics they invite, often escalate in ways that bring out the ugliest side in people. Every time I've talked about these sensitive issues, be they the sources of slut shaming or the implications of double standards, I've tried to be fair and understanding to all sides.
In addition, I've tried to focus on the bigger picture. That's often necessary because debating gender politics can get frustratingly personal. I can make a perfectly reasonable argument on an issue like abortion, but that argument will get overshadowed by the fact that I'm a straight male. When it comes to something so divisive, the big picture is often the only one you can scrutinize.
I'm going to try talk about gender politics again and I'm going to get into a few specifics. I understand that's risky. I also expect more than one person to disagree with my point, if not outright resent it. I'll take that chance because I feel like this is a point worth making within the current political climate.
On top of gender politics, which covers a great many areas from media depictions to social issues, I'm going to explore it in the context of prostitution. It's another issue I've scrutinized on both a legal and societal level. In this case, they're intertwined in certain aspects that have major implications.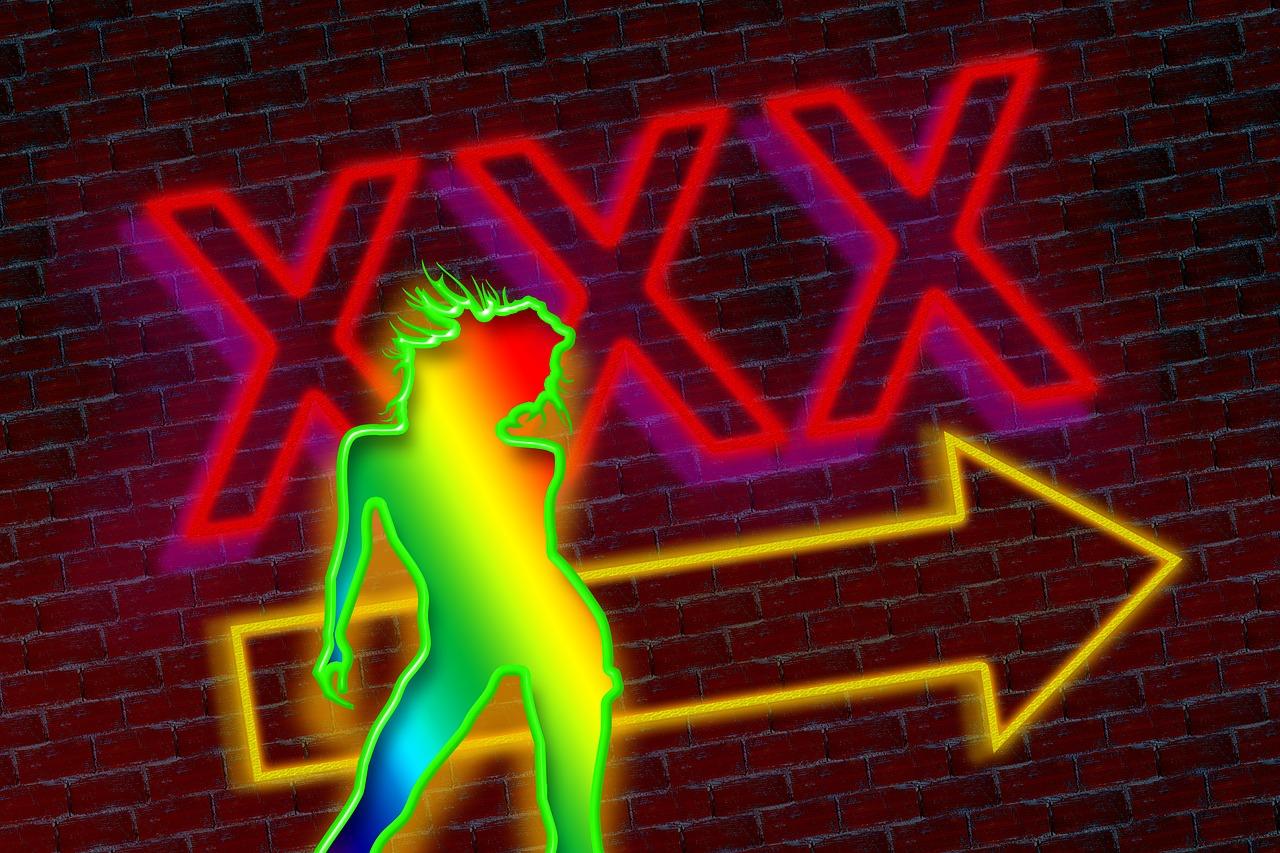 Even before gender politics entered its current state of contention, there was somewhat of a divide within feminism over prostitution and sex work. I've discussed it before, citing the different approaches of sex positive and sex negative ideologies. One sees it as inherently exploitative towards women. The other sees it as an exercise of agency and freedom.
For those concerned with men's issues, the issue rarely comes up. When I've asked about it on places like Reddit, most adopt the libertarian stance. It shouldn't be illegal and it's not the business of the government to prosecute consensual sexual behavior. There are a few who oppose it for other reasons, but there isn't the same divide as there is in other men's issues.
That could change very soon and, unlike other recent controversies involving gender, it could have serious legal implications. That's because for the first time in generations, the legality of prostitution is a serious issue during a major election cycle. More than four presidential candidates have gone on record as saying they favor decriminalization of sex work. For such a taboo issue, that's pretty remarkable.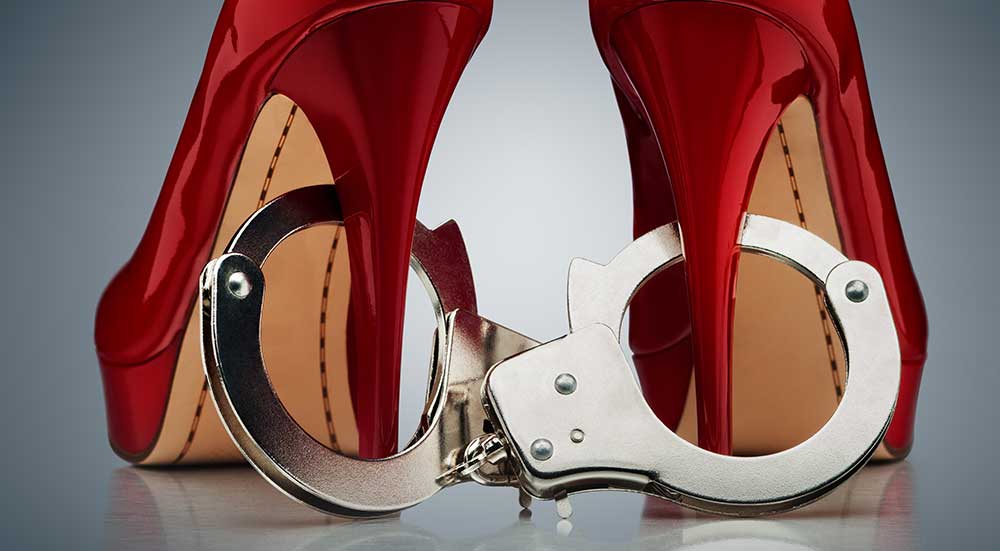 Some have likened it to the recent successes surrounding the decriminalization of marijuana. Others contend that recent crackdowns on sex workers have added greater urgency to confront this issue. Whatever the source, prostitution is finally becoming a relevant issue and gender politics is sure to be part of it. Unfortunately, that may not be a good thing.
To understand why, it's necessary to understand what happens when lawyers and the law enter a debate. This isn't like the anti-harassment movement that seeks to help victims of exploitation in the entertainment industry. This deals in real-world legal issues that have decades of complicated precedent. Changing the law is going to have impacts that go far beyond any trending hashtags.
Gender politics is sure to affect these issues. It already has, to some extent. In recent years, prostitution has become intertwined with transgender rights because it's not uncommon for transgender women resort to sex work for survival. Keeping prostitution illegal puts an already-vulnerable population at even greater risk of exploitation.
It was also a certain subset of feminists, which includes the likes of Gloria Steinem, who favored the recent laws that cracked down against prostitution online. This is already an issue that strikes many chords within gender politics and it could certainly escalate as more legal challenges come to the forefront.
Just this past year, several states have proposed legislation that would decriminalize sex work. In addition, efforts to close the small number of legal brothels operating in Nevada failed in 2018. While there hasn't been much tangible change in the courts yet, there is some momentum for this issue. It will only take one state to take the leap and, like marijuana before it, that could start a trend.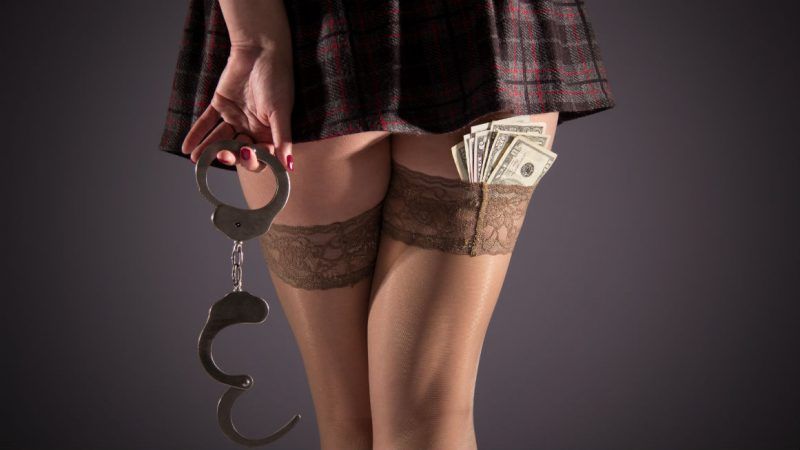 This is where the gender politics surrounding prostitution could either get slightly better or significantly worse. In a perfect exchange, the dynamics are simple. Two consenting adults agree on an exchange of money for sex. They carry out the act, exchange the money, and that's the end of it. Both are satisfied, relatively speaking. There's no further need for conflict.
Unfortunately, we don't live in a perfect world. Even in a world where prostitution laws are as equitable as possible, there are plenty of complications. Say, for instance, the two consenting adults agree to the exchange, but one fails or refuses to deliver on their part. Maybe a prostitute could suddenly change her mind about a client. Maybe a client feels the service did not warrant the payment.
How is this resolved?
What happens when someone tries to take a sex worker to court or vice versa?
How does the court or the police go about handling these issues in a way that protects the privacy and welfare of both parties? Is it even possible?
These are all relevant questions and gender politics can only complicate the answer. At the moment, most sex workers cannot go to the police or seek legal recourse when a client becomes abusive or uncooperative. If prostitution is decriminalized, then not only do they have recourse. They have leverage. To appreciate that leverage, consider the following scenario.
A married man with a steady job and several children is going through some serious issues with his wife. As a result, he seeks the intimate comfort with a female sex worker. They engage in multiple exchanges and, by the letter of the law, their actions are legal.

Then, one day, the sex worker incurs an unexpected debt she can't pay. As a result, she finds out the married man is wealthy and asks for help. When he refuses, she threatens to go the police and claim that he was violent with her during one of their encounters. It's not true, but filing a report will expose his activities to his family and likely ruin his life.
Very little in this scenario is outright illegal. The sex worker could get into a lot of trouble for filing a false report, but even if she cannot prove her case, the law allows her to pursue a recourse for a client who wrongs her and even if she doesn't prevail, the client could still suffer incur significant damages.
It's not just men who are vulnerable, either. Even if sex work is completely decriminalized and those who participate are safe from prosecution, it can still be used against them in entirely legal ways. To illustrate, consider this scenario.
A young woman gets accepted into a prestigious university, but is unable to pay all her expenses, despite having taken out multiple loans. She decides to get into sex work to make extra money, which helps her pay her way through college. She ultimately graduates with honors, gets a great job at a good company, and leaves sex work altogether.

Years later, someone she knew from college joins the company. They knew she did sex work on the side, but don't bring it up. Then, they're both up for a promotion and to get an edge, her associate reveals to the whole office that she did sex work. To prove it, this person provides an ad she used that they just happened to have saved.

The woman is humiliated and outraged. On top of that, she doesn't get the promotion. She is so angry that she tries to sue the company and the person who revealed her past for damages. She also threatens to quit, but knowledge of her past is already public and even though her work was completely legal, it dissuades others from hiring her.
This issue isn't entirely fictitious. In 2013, a California woman was fired from her teaching job after it was discovered that she'd worked in porn years ago. Even though what she did was perfectly legal, she lost her job and the appeal to get it back. With decriminalized sex work, this could become even more common.
In a world of decriminalized prostitution, those who seek the services of prostitutes are suddenly vulnerable in entirely new ways. A sex worker who need not fear arrest for their activities has a greater ability to expose their activities and use it against them. It doesn't matter if it's out of desperation or spite. The leverage is there.
The same applies to those who participate in sex work. Like it or not, there is still a heavy stigma for anyone who works in the sex industry. Even if prostitution is decriminalized, the stigma may still linger. If clients no longer fear arrest, then what's to stop them from using that stigma against sex workers?
Whether you're a man, woman, or transgender, these are major complications that have significant implications for everyone. They could ultimately widen the many divides within gender politics. Sex workers and clients alike could face significant, unwanted scrutiny that could trigger a whole host of new debates that nobody is ready for.
These issues aside, I'm still of the opinion that decriminalizing prostitution is preferable to prohibition. History shows time and again that prohibition does more harm than good. We cannot completely remove the harm, but at the very least, we can mitigate it.