We've all heard it before. It's the primary plot of nearly every teen movie ever made. It's the secondary plot of every underdog movie ever made. It's also the title of a classic Green Day song. Say it out loud in almost any context that isn't on the set of a porno and most will agree.
Nice Guys Finish Last
When we look at the world through our irrational, caveman brains and glean our information primarily from movies, sitcoms, and Fox News, that certainly seems to be the case. It's almost obvious that we live in a world nice guys solely exist to act as toilet paper to the Biff Tannens, Bernie Madoffs, and Kanye Wests of the world.
In a sense, it's comforting. Being a nice guy means you'll carry the spirit of a lovable loser and who doesn't love a lovable loser? Sure, Cleveland Browns fans would probably beg to differ, but it's that very mindset that makes us content with the status of nice guys and gives us an excuse to scrutinize the concept through the harsh lens of reality.
As I've made clear before, I don't care for excuses that don't involve donuts, comic books, or nudity. That's not to say I have anything against nice guys. I too consider myself a nice guy. You won't find me punching a small animal just to impress a couple of cute cheerleaders. There are far more honorable and pragmatic ways for that sort of thing.
Instead, I'm going to add a little bit of context to the whole concept of nice guy finishing last. I've already highlighted how being a nice guy is a laughably low standard with which to base your appeal as a person. Most of the people on this planet are nice. The only reason you know about the assholes more is because they're the ones that end up with TV shows and professional trolls.
So even if there are mostly nice people in this world, does that mean they finish last? Well, to answer that, it helps to build a story around the context. I could try to cite studies that show that just being likable tends to get you more opportunities in life, but that's not very sexy. Nobody comes to this blog for scientific studies that don't involve sex robots. They come here for sexy stories.
With that in mind, here's the story that every nice guy should learn before they hit puberty:
You walk into a casino with all your life savings and you have to gamble it all of it on just one game.

In some of those games, the risk is high and the reward is high in the short term, but that reward naturally decreases no matter how much you win at other games.

In some of those games, the risk is very low, but for each dollar you don't bet, you end up losing twice as much in the long run.

Then, there's this one game in the middle of it all where if you bet on it, you probably won't win big, but you won't lose either. The odds are stacked in such a way where that over time, your money increases. It's slow and tedious, but it does go up. It's just a matter of patience and playing the odds, which are objectively on your side.

With all this in mind, which game do you play?
If you're a smart gambler in any sense and don't have any self-destructive tendencies, then the choice you make in this story is fairly clear. You end up playing the third game because that's the only game that, in the long run, will increase your life savings.
That third game is basically what it means to be a nice guy. It is akin to investing in an index fund in the stock market. Ask nearly any financial guru, including Warren Buffet, and they'll say the same. An index fund is the safest, most effective investment anyone can make. It won't beat the market, but you won't lose to it. Just not losing to the market is enough to make a lot of money in the long run.
Being a nice guy is one of the best investments you can make in yourself because, on the whole, it increases your value as a person and as a functioning member of society. In general, people want to deal with nice people. People want to work with them. Some even want to have sex with them. It is, by far, the easiest and most effective way to get ahead in the long term.
The main problem is the payoff sometimes takes a while. There is also some element of luck involved, but not in the Vegas odds sort of sense. For those willing to take more risks, being a nice guy just isn't enough. Being a nice guy just takes too damn long.
That's how you end up with the professional trolls I've mentioned before. These are people who are gambling that being an asshole will help them stand out. It'll help them get attention, which they understand on some levels is a valuable asset.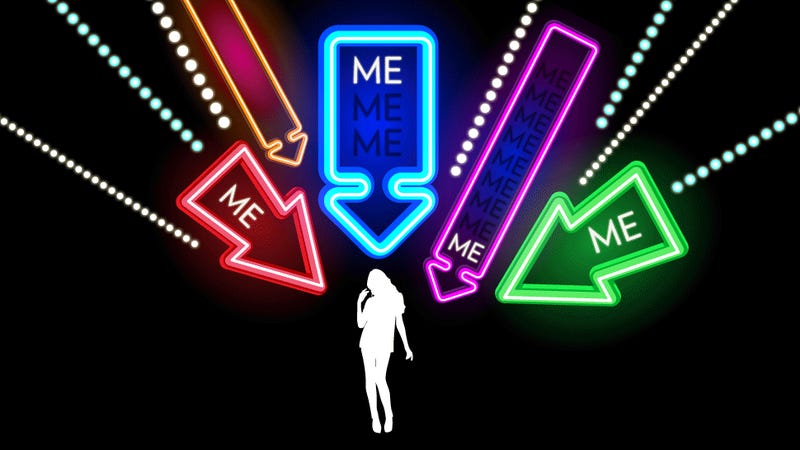 That attention may be negative. In fact, it often is negative. Being an asshole in a world of nice people helps you stand out. It makes you different, exciting, and charismatic to some degree. However, all that is a quick short-term gain. In the same way these crazy things get people's attention, those same people will just as easily get bored or frustrated with it. As I've said before, there is a lot of power in boredom.
That's why a lot of those arrogant, Biff Tannen jocks from high school end up pumping gas, digging ditches, or getting shanked in prison. Being an asshole, in the long run, decreases your value because it hinders your ability to form social connections. Without those connections, there's going to be nobody to help you up when you fall flat on your face.
That's not to say that being an asshole doesn't pay off big for some people. Alex Jones, Milo Yiannopoulos, and most successful YouTube stars are proof of that. They do finish ahead of the nice guys. However, they are the exceptions and not the norms.
Most of the assholes are so far behind the nice guys that they have no hopes of ever catching up. Some just quit the race entirely and cede their rank to the nice guys because they know too many people hate them to hope for a break. It can be somewhat tragic, but it does benefit the nice guys.
On the opposite end of the spectrum, you have the overly careful type people who despise both the nice guys and the assholes. I knew people like this in high school. I was almost one of them. These are people who are so bleak in their outlook on life that they don't bother being nice or mean. They're just a walking ball of gloomy nihilism.
Other than grunge rock and Marilyn Manson, you don't see too many instances of this paying off in the long run. Even if you're not an asshole who kicks small puppies for fun, people will still avoid you if you're a pain to be around. If every hour of your day involves whining about how terrible and awful everything is, then nobody will want to work with you, help you, or sleep with you.
As a result, the nice guys beat those gloomy goths with ease. They finish ahead because, and it's worth emphasizing, people prefer to work with those who are likable. They will help, befriend, and have sex with those who are nice to be around. Again, it won't happen all at once. It will take time, but in the end it will pay off.
So in a sense, Green Day got it wrong. Nice guy's don't finish last. However, they don't finish first either. Given how few of those who try to finish first ever make it, your best bet is to just make sure you don't finish last. In that sense, being a nice guy is the safest bet you'll ever make that doesn't involve jello shots.