There was once a time when it was possible, albeit cumbersome, for a parent to control the information and education their child received from the cradle up to and even a little bit beyond their high school graduation. Some even went further than that, attempting to control their children well into adulthood. I'm not saying that's right or wrong. I'm not a parent yet so I'm not in a position to judge. I'm just saying it was possible.
A parent could, for the most part, prevent their children from watching certain TV shows, seeing certain movies, or reading certain books that contained information and messages that they didn't want them consuming. Sure, every now and then one of their kids' friends might sneak some "illicit" information past their guard, but they could still exert a fair amount of control over what and how their kids learned.
Without getting too deep into the logistics, it's safe to say that those days are either over or numbered. In today's world of ever-increased connectivity, along with cheap smartphones and easy internet access, kids are capable of accessing an unlimited wealth of information that no parent can hope to filter.
In many ways, that's a good thing. Both the millennial generation and the emerging youth in Generation Z are the most educated cohort of people to have ever lived on this planet. Given that level of education, combined with access to so much information, why do some parents still believe they can keep their kids ignorant about sex?
I don't deny that talking to children about sex is uncomfortable for parents, to say the least. It's just as uncomfortable for the kids too. I still remember how awkward it was when my parents told me about sex. I still love and commend them for enduring that awkwardness because it made me more informed later in life. Other parents, however, insist on taking the opposite approach.
On April 23rd, 2018, there was a nationwide effort conducted by concerned parents who didn't approve of how their children were being educated about sex. They called it "Sex Ed Sit Out" and it's exactly what it sounds like. Rather than directly deal with the information their children are being taught, they seek to prevent their children from ever learning about it.
The fact they're doing this in an era where any kid with a smartphone can look up detailed information about anatomy, sexuality, sexual orientation, and transgender issues is pretty telling. The fact this is being done with support of socially conservative, sex-negative organizations like the Family Research Council and the Liberty Counsel should also be a major red flag.
The effort, itself, was instigated by a North Carolina mother who called herself "The Activist Mommy." She's an extremely religious woman who espouses extremely regressive views on any form of sexuality that doesn't fall in line with what popes, monks, mullahs, and rabbis deem moral. What set her off, though, was what she found out her kids had been learning in sex ed at their school.
It wasn't just that they were teaching kids about contraception, safe sex practices, and the radical notion that sexual desires aren't some disease that need to be cured or managed. It was also the idea that these programs had the audacity to inform children about LGBTQ issues relating to sexuality. It even had the gall to ask kids to think about and question how those issues effect them.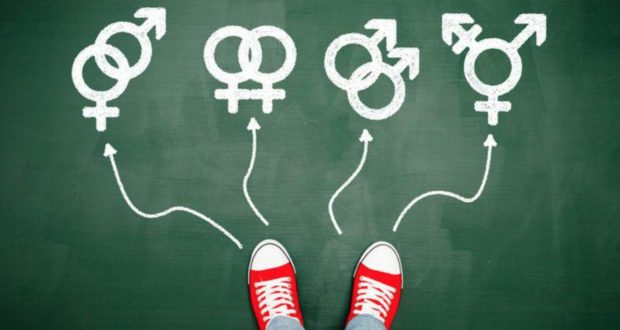 Assume that last paragraph was written with the utmost sarcasm, but that was a serious issue for these parents. This isn't just about information that may or may not conflict with their preferred holy books. Some go so far as to call it "graphic, gender-bending, promiscuity-promoting sex education."
They frequently throw around phrases like "the sexualization of our children" to get parents really uncomfortable. They treat such education as though they're a how-to guide, complete with drills and a maintenance schedule. In reality, that's not how the program works and anyone with an internet connection can verify that.
It's still not enough for these parents, though. I don't doubt they love their kids with all their hearts, but I think they're seriously underestimating their ability to control both the inherent biology of children and the dangers of trying to preserve ignorance in an era where information is so easy to access.
It's because of that same access that anyone can learn that abstinence only sex education programs don't work. It doesn't just bear out through data in peer-reviewed studies. Those programs even fail the basic tenets of common sense and logic. To prove this, just think of all the instances when not knowing about something made it not exist. Outside Freddy Kruger movies, that just doesn't work in the real world.
Beyond simply being ineffective and a waste of taxpayer money, taking that same abstinence approach to LGBTQ issues is potentially more damaging. It's one thing to tell children that having a strong desire to be intimate with someone is immoral, dangerous, and may doom their soul to damnation. It's quite another to instill the notion that they're somehow damaged for not having gender-based attitudes consistent with 50s sitcoms.
Like it or not, human beings are complicated, diverse creatures with a wide range of desires, attitudes, and identities. The idea that something as inherently powerful as sex can fit into the narrow scope of a 50s sitcom requires a gross misunderstanding of the chaotic, unpredictable nature of sexuality and biology in general.
Granted, this sort of repressive ideology is nothing new. Religious organizations have been protesting sex education in public school for years, favoring abstinence instead of any information that might hint that sex could involve something other than just two married heterosexuals making babies that grow into devout church-going tax-payers.
However, the rhetoric from people like the Activist Mommy is getting louder as gender-driven conflicts enter the conversation on top of the sexual components. It's more than enough to get parents worried, outraged, and even a little anxious about what their kids are learning.
Whatever their sentiments, sincere and well-meaning as they might be, the abstinence approach still doesn't work. It was already ineffective in the era before the internet, as evidenced by the rates of teen pregnancy over the past several decades. However, that same inefficacy may be more damaging now than it was two decades ago.
To understand how, think back to what I mentioned earlier about parents being able to control what their kids learned in the past. Outside extremely restrictive religious communities, that's just not feasible anymore. Today, just as during any other time period in human history, kids are going to get curious and/or horny. Unlike past eras, though, it's easier than ever find the information they're looking for.
That's not just dangerous to the extent those kids learn things their parents don't want them to know. It's dangerous in the sense that there's a lot of misinformation on the internet, especially about sex. That doesn't just extend to the unrealistic depictions and expectations in the average porno either. It's disturbingly easy to find bias sources of information.
Even if that information is accurate, there's still more damage to be done by abstinence. Once a kid learns that information, much to the dismay of their parent, it's hard to unlearn it. At the same time, it may also reveal to the kid just how much their parents have been lying to them on issues of sex, gender, and their own bodies.
Now, I get that parents have to lie to their kids every now and then, but some lies are more destructive than others. If the lie is too big or egregious, then suddenly that kid has a valid reason not to trust their parents. First, they say sex you can get pregnant by hugging someone. Then, they expect you to believe them when they say driving after doing tequila shots at a party is dangerous?
As a general rule, if keeping a secret from your kid involves something that can't easily be uncovered with a couple internet searches, then they're going to find out eventually. It doesn't matter how hard you try to protect your kid from this information. If it's out there and they're curious, they'll find it. That's just the nature of the age we live in.
A child may or may not be capable of understanding sexuality or gender issues at a particular age, but most agree that it's healthy for a child to trust their parents. Most people, kids and adults alike, can forgive small lies. For bigger lies that can claim natural, healthy desires are a disease, though, those are much harder to overlook.
For the parents to participated in this sit out, I hope they come to understand that at some point. Their children, which I'm certain they love with all their heart, are going to learn about sex, gender, and everything in between at some point. When that point comes and it's too late, then the damage might already be irreparable.