When I write one of my sexy novel, I work hard on it. I really put my heart and soul into it. There are other feelings I put into it, but those are only part of a much greater effort that doesn't always manifest in my pants.
The work we put into something is what gives it meaning to us. Even the laziest slob will concede to that. If my novels just magically conjured themselves while I was asleep, that would be wonderfully convenient. However, I don't think I would be as passionate about them if I didn't actually put the work into making them.
I think the same concept applies to exercise and how we go about making ourselves beautiful. Throughout human history, there have been all sorts of elaborate, albeit bizarre rituals surrounding beauty and fitness. When I work out, whether it's for my health or to look good at the beach, the effort I put into it helps add to the fulfillment I feel when I look in the mirror.
Take that work out of the equation and what does that change? That's not a rhetorical question. That's a serious inquiry because if we didn't have to work so hard to get fit and beautiful, then are we going to approach fitness and beauty the same way? I believe we haven't asked that question enough, but the answer is already out there.
When I mentioned recent research that promises drugs that allow users to enjoy the fruits of exercise without actually doing anything, I'm sure there were plenty of out-of-shape couch potatoes out there who got excited. I certainly wouldn't blame them. The idea that we can all look like we spend two hours a day in the gym is pretty enticing.
However, that means that fit, toned body we all crave now would be much easier to get. You don't really work for it. You just take a pill, sit back, and let science and biology do the rest. That kind of effort isn't going to inspire much pride. Hell, that kind of effort is barely on par with brushing your teeth every day.
If that's all it takes to look fit and slim in the future, then is being fit and slim really going to be considered beautiful? Standards of beauty have changed a lot over the course of history. Beauty is usually meant to confer a sense of health, strength, and vitality. It's also a way for some people to set themselves apart in an exceptional way.
In a world where being fit is so common, would it really be considered that beautiful in a larger context? If everyone is beautiful, then is anyone truly beautiful? Doesn't beauty require a certain variation that is difficult for most people to attain?
It's akin to the inherent contradiction in thinking everyone is special. If you go by the dictionary definition of the word, the entire concept falls apart if you approach it that way. When everyone is unique in the same way, then they cease to be unique.
That raises another question that's much harder to answer. In a world where everyone is fit and doesn't need to exercise to incur its benefits, what will be considered beautiful? What will be considered sexy? As an aspiring erotica/romance writer, these kinds of questions are very serious.
Naturally, a world full of fit people with stronger bodies is going to be inherently sexier. Beauty standards aside, there's a lot to be gained by having a society full of healthy individuals. Obesity has already been linked to sexual dysfunction. Increased exercise has also been linked to a higher sex drive. Regardless of whether or not that exercise comes in pill form, it's going to affect our collective sex lives.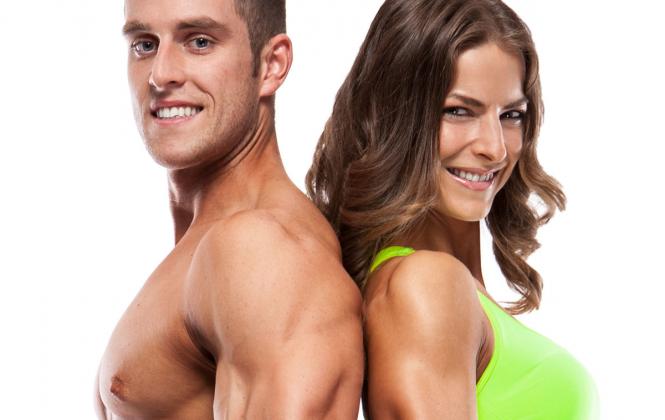 That means the concept of what is sexually attractive will gain even greater importance. If everyone around you looks like an extra in a softcore porn movie, then how do you decide which one you want to hook up with? Could this create a paradox of choice situation where find ourselves unable to determine who rouses our loins?
It's impossible to know since we don't live in that world. However, unlike our beauty-minded ancestors, other aspects of future technology will impact this effort. Tools like CRISPR and smart blood will allow people to modify and enhance their bodies in ways no amount of exercise ever could.
However, those advances are still a way off. Before we advance to that point, people may have to improvise. It may require that people develop more unique fetishes, of sorts, which I've speculated on before. If you think the stuff in "50 Shades Of Grey" or furry conventions are kinky, then you might have to hold your jaw up in the future.
Beyond the fetishes, the fashion industry will likely become an ongoing LSD trip in its effort to accommodate the inherent need to stand out in a world where everyone is fit. That's because just being healthy won't be enough. Like being a nice guy or not being a sleazy Hollywood mogul, that just won't be enough to attract prospective lovers.
There's only so much an aspiring erotica/romance writer can imagine. Even my kinky mind has its limits. Major technological advances, from antibiotics to contraception, have already had enormous impacts on our sex lives and how we go about forging romantic bonds. More advances are on the horizon. Some will hit harder than others.
That means there's also a chance that there will be major drawbacks in a world where the benefits of exercise comes in pill form. Even if people are healthier and hornier, there may be large segments of society not equipped to handle that. It was a burning question in my book, "Skin Deep," that did not get a complete answer. We probably won't be able to answer that question until the technology arrives.
Whatever the case, for better or for worse, I will do my part to adapt my sexy stories accordingly. A world full of fit, healthy people is sure to change a great deal with respect to how we think of beauty, how we go about finding lovers, and how we make love.
However, our collective libido is nothing if not adaptive. It's a big reason why the human race is the dominant species on this planet. That, in and of itself, is a thing of beauty whose form will continue to evolve in sexier ways than we can possibly imagine.