When it comes to matters of sex, there are usually two components. One involves passion, emotion, and intimate connection. That's the romantic side of the equation, the one often glorified in my novels and in centuries worth of romantic media. That side is rarely controversial. In a perfect world, the primary purpose of sex would be to celebrate that connection and propagate the human species. That's it.
Sadly, and unsurprisingly, we don't live in a perfect world. That's why the second component exists. That's the economic side of sex, the one that involves utilizing sex as a means of exchanging value. That value doesn't always involve money, resources, or vengeance for a bitter ex-lover. However, the nature of that value is what gives this form of sex greater taboo.
It's because we glorify the romantic aspects of sex that the idea of treating it like any other exchange makes some people feel uncomfortable. The idea that the intimate act we do with the love of our life in a candle-lit bedroom in Paris is no different from a couple of strangers having a quickie in a gas station bathroom on the Jersey Turnpike just doesn't sit well.
It's that sentiment that has kept prostitution and sex work of all kinds illegal in most of the developed world. It's also why efforts to change the legal status of sex work often encounters strong opposition. It's not just from the uptight Puritanical crowd who are against anything that feels to good. Even those within secular organizations oppose it.
Prostitution, sex work, or whatever you want to call it has a long, colorful history. It has always had a place in every society in some form or another. It's in the bible, it's in the ancient world, and it has found a way to thrive even in the most repressive of eras. Wherever there are resources to be exchanged or just a large collection of horny individuals, prostitution finds a way. It's kind of like life itself.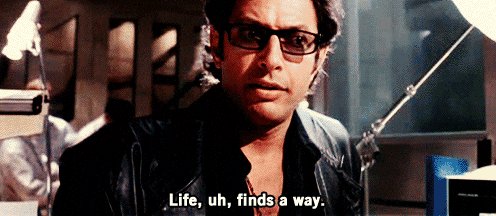 It's for that reason that making prostitution illegal and keeping it illegal seems both asinine and futile. It's one of those issues that has too many forces from both sides of the political spectrum working against it to ever change. Considering the growing concerns over our current approach to sex, it's an issue that deserves greater scrutiny.
While efforts to regulate or prohibit prostitution are nothing new, the reasons for doing have changed. For most of human history, the reasons were entirely pragmatic. In the days before modern medicine, unregulated prostitution could lead to outbreaks of deadly diseases. Some of those diseases were so debilitating that it's entirely understandable that many would adopt a very prohibition-centered approach.
As with other prohibitions though, the effects only went so far. Despite all the health risks and moral considerations, there seemed to be this unspoken understanding that prostitution is inevitable. Even St. Thomas Aquinas, a man who had a very narrow view of sin, is said to have said this about prostitution.
"Prostitution is like a sewer in a palace. Take away the sewer and you will fill the palace with pollution."
Older societies might not have had access nearly as much knowledge as we do today, but they did notice one thing. A society full of horny people with no outlet for all that sexual energy is not a stable one. We even see evidence of that today. Even with the risk of disease in an era before modern medicine, those societies understood that.
It wasn't really until the early 20th century that the western world really made a push for prohibition. It coincided with other social purity movements that fought for the prohibition of alcohol, gambling, and anything else you can do in Las Vegas on a weekend. It had less to do with pragmatics and more to do with a moral resurgence fueled by religion and political zeal.
While that movement eventually conceded that prohibition of alcohol was fruitless, the anti-prostitution laws they inspired still lingers. As it stands, prostitution is illegal in most of the United States, except for a few places in Nevada. In Europe, there's a messy patchwork of legality that ranges from fully legal, to quasi-legal, to outright illegal.
Regardless of what the laws say, prostitution exists and will continue to exist. The only thing that changes are the reasons for combating it. Most people these days won't get into a moral debate about whether two consenting adults having sex is immoral, even if they're not married. They will, however, show great concern about exploration and subjugation.
Today, anti-prostitution attitudes are shaped largely by concerns over human trafficking, a crime that is horrible on too many levels to list. Whether by coincidence or agenda, prostitution is so closely tied to human trafficking that the two are sometimes used interchangeably. Considering how human trafficking often involves more than just sex, that's not a fair comparison.
Fair or not, it's that underlying concern that ensures attitudes about prostitution remain predominantly negative. It certainly doesn't help that many of the victims of human trafficking are mostly disadvantaged women, whose suffering has become a much larger issue in recent years.
While nobody doubts the awful nature of human trafficking and the exploitation of innocent women, it still undercuts the very understanding that many societies in the past either accepted or learned the hard way. A society without a sexual outlet is not a stable one.
Whether you're concerned about the effects of "toxic masculinity" or people developing unhealthy attitudes about sex in general, the attitudes the fuel the prohibition are the same sentiments that keep people from exploring their sexuality. If their desire to just have sex for the sake of sex is seen as a flaw, then that's going to cause problems. As I've noted before, treating sexual desires as a disease rarely works out.
There's no doubt that there are those who become prostitutes out of desperation, just as there are people who work in fast food restaurants out of desperation. There are also those who freely choose to become prostitutes and even enjoy their work. Ironically, laws prohibiting prostitution hurts both by relegating it to the criminal underworld.
Treating prostitution as a crime seriously undermines the impact of real crimes. It's not like murder, theft, or violence. These are activities that actively harm other individuals and involve someone going out of their way to subvert someone else's will or property. Prostitution, namely the kind that involves two consenting adults, involves no such subversion.
However, by making it illegal, it ensures that there will be criminal elements involves. Criminal elements, by default, involve the kind of violence, theft, and deviance that supporters of prohibition cite. It's a self-fulfilling prophecy of the worst kind. It's like shooting yourself in the foot to protest gun violence.
That's not to say there's no hope for reforming our attitudes surrounding prostitution. There are branches of sex-positive feminism out there that support recognizing sex work as actual work. Back in 2016, Amnesty International even adopted an official position stating that the decriminalization of prostitution is critical to the pursuit of human rights.
While society is probably a long way from full legalization, at least until sex robots are perfected, the attitudes that keep it illegal may end up being more harmful in the long run. The late, great George Carlin said it best with a simple, succinct, and naturally hilarious question.
"I don't understand why prostitution is illegal. Selling is legal, fucking is legal. So why isn't it legal to sell fucking?"
The fact that such insightful logic is so funny also makes it kind of frustrating. It's almost tragic, to some extent, that we insist on complicating what should be a very simple concept. Not every sex act can be an act of passion, just as not every act of passion need be a sex act.
If society is going to develop healthier attitudes towards sex, then we're need to give people the ability and opportunities to explore. Prostitution, whatever our attitudes may be, will likely be part of that effort. Any effort to eliminate it completely is doomed to fail. That's why it's called the world's oldest profession.