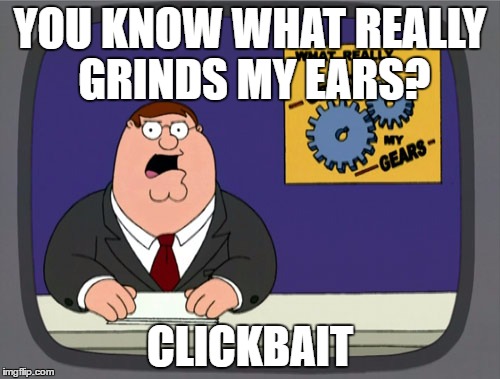 Here's a little pop quiz that most people will probably fail. What is the most valuable asset in today's modern economy? Go on, take a few minutes if you have to. I know it sounds like an easy question to answer, but it's still worth thinking about.
Is it gold? Historically, it is one of mankind's most valuable materials.
Is it money? That makes sense. People call it the root of all evil for a reason.
Is it knowledge? Smart people can be pretty damn successful.
Actually, it's none of these. Even money, that one major driving force behind every major heist movie, is not nearly as valuable in today's economy as it was 50 years ago. If anything, it's losing its value and becoming an increasingly esoteric concept, so much so that we consider bits of computer code to be money.
There is, in fact, one other asset whose value exceeds them all. We know this because businesses, artists, and even horny people trying to get laid go to obscene, if not annoying, lengths to get it.
That's right. I'm talking about that most precious of assets that drives the entire modern economy. I'm talking about attention.
Yes, that word deserves bold and italicized fonts. It's just that important. It may seem like hyperbole to those still used to picking out pocket change between couch cushions. It's not like you can tip a stripper with attention. However, give it just a little bit of thought. It won't take much to realize just how important it is. It doesn't just drive the economy. It drives (or hinders) our love lives.
I know this because it ties directly into my ongoing efforts to be an erotica/romance writer. It also ties into my efforts to make this blog a successful supplement to those efforts. There's a good reason I try to avoid overly boring topics and talk about kinky things that both raise eyebrows and moisten panties. It's a way for drawing attention to my work. It is, without a doubt, the greatest challenge I face as a writer.
Talk to anyone who has ever worked in marketing, whether it's selling books or diamond-encrusted dildos. They'll probably say the same thing, although the people selling dildos will probably have better stories. The hardest part of selling anything is getting peoples' attention.
I know I keep referencing this same famous movie clip, but it's just that powerful. It keeps finding new ways to be applicable to so many things, from making money to finding love. There's a reason why Alec Baldwin won an Oscar for it. It's the same reason why you don't hear from a lot of other Baldwins these days.
Between the bragging, bullying, and brass ball props that Baldwin's character uses, the most important part of his distinctly de-motivational speech is the A.I.D.A. method he describes. That's attention, interest, decision, and action. Every major marketing method follows this model to some extent, but it's that first step that is most vital.
It's also the step that is most difficult, especially in the era of 350 channels, YouTube celebrities, and internet memes. For most of the modern era, we had only a handful of TV channels, newspapers, and methods for disseminating information. It used to be that a few strategically placed commercials during the Super Bowl would be enough to generate the attention you needed.
Those days are deader than analog cables and betamax. Instead, you have hundreds of channels containing countless shows, stories and sites doing anything and everything to get every last second of your attention. Is it really that surprising that the gratuitous violence/nudity on "Game of Thrones" and iconic franchises like "Star Wars" have become the new standard?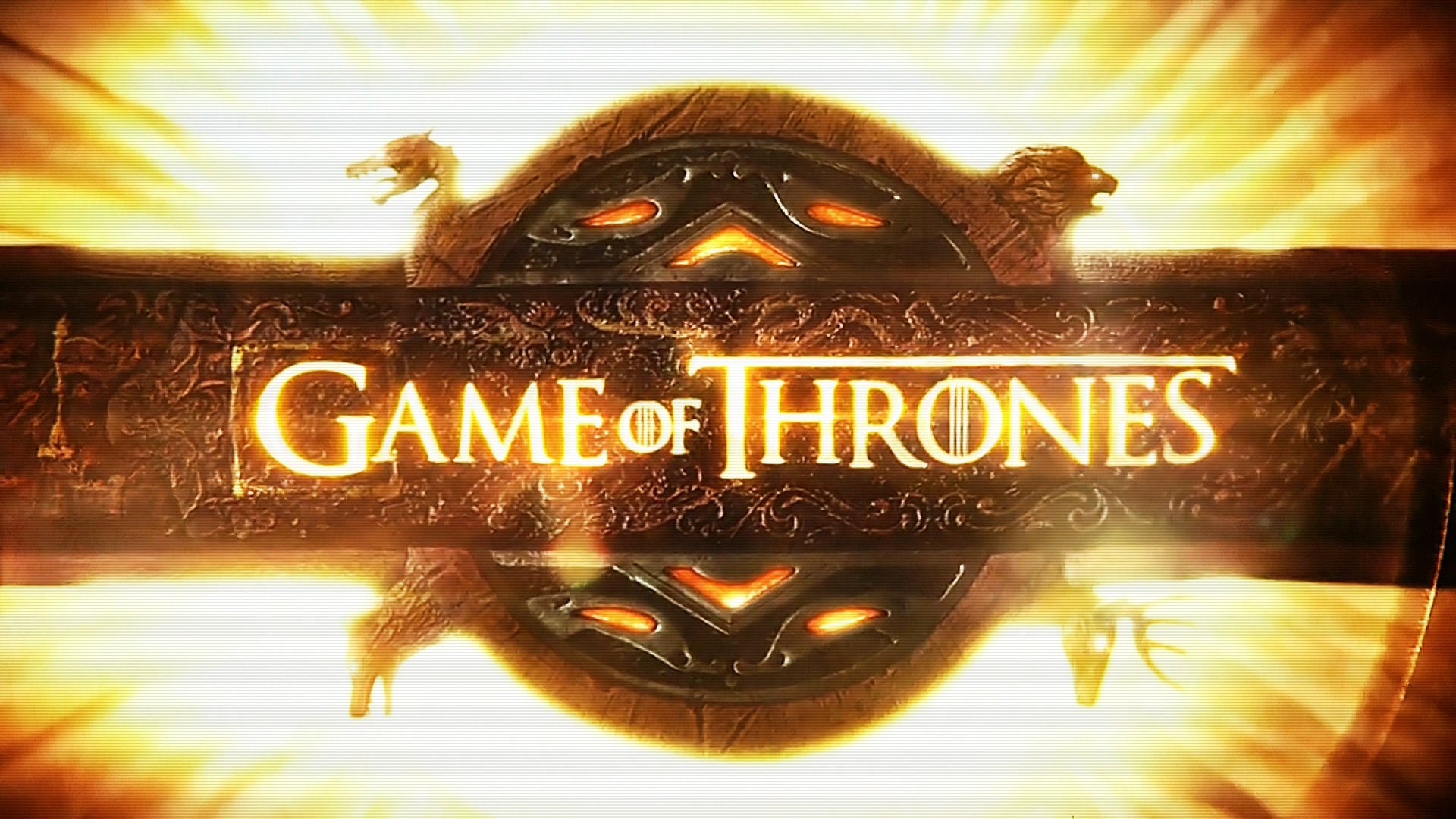 These things get your attention. These things get people talking. It's only after you have someone's attention that you can even begin to plan on how you'll get them to pay for your product and/or have sex with you. In an era of so many choices and so few opportunities, attention might as well be encrusted in polished diamonds.
It's because that attention is so valuable, so much so that it's become the main currency of the modern era, that the internet is changing and not necessarily for the better. Spend more than five minutes on the internet, whether you're checking your email or watching porn, and chances are you've run into a little something called clickbait.
In the attention economy, clickbait is akin to the muggers who beat up sick orphans while drunks throw pennies at them. It is the clogged toilet and overflowing septic tank of the internet. They are sites, ads, and shady tactics meant to draw you away from productive activities, like checking your email or reading this blog, and into some buggy, browser-crashing site meant to extract your attention and credit card information.
We've all seen them. The names of the sites and the annoying ads they post are ridiculous. Sometimes, it's painfully obvious. However, it's still tempting at times to click on them and that's exactly what makes clickbait so evil.
Like it or not, people need to make a living. Websites need to make money. I need to make money. I can't tell sexy erotica/romance stories without a roof over my head, food on my plate, and a reliable internet connection. That's why I promote my novels every chance I get. I haven't resorted to clickbait yet, but it is tempting. It's also very frustrating.
I've seen the same internet as everybody else. I'm just as annoyed by the abundance of clickbait as everyone else. It's hard to even trust the text within a link these days. At the same time, however, I can understand the intent behind it.
People are trying to make money. They can't do that unless they get the attention of customers. The problem is that as the size and prevalence of the internet has increased, our capacity for attention has not. We humans only have so much brain matter in our skulls. That brain can only give a finite amount of attention to a handful of things at any given time.
Until we can start augmenting our brains, which Elon Musk is working on as we speak, this limitation isn't going to change. We'll still only be able to give a certain amount of attention to ourselves, mass media, and each other. As such, the amount of clickbait we see on the internet is only going to increase. The sheer absurdity of the headlines is likely to increase as well. I'll give everyone a moment to shudder.
It's unavoidable, but understandable. The internet may seem infinite, if only because of the varieties of porn it stores, but it's not. It can't run itself for free either. It needs to make money somehow and nobody seems to want to pay for it. Why else would some people resort to Kickstarter, which is basically digital begging, to fund movies?
We're all guilty of it. I certainly am. I'll whine constantly about pop-up ads and video ads on a site, but refuse to pay the extra $10 for the "premium" version that removes the ads. While some feel that kind of service is exploitive on the same level as price gouging for medicine, it makes sense. Again, the people managing these sites need to make money and nobody seems keen to want to give it.
The internet will continue to evolve, as it always has. That evolution will be driven primarily by a desire to turn a profit. Unfortunately, no profits can be made unless someone gets enough attention first. As evil and annoying as clickbait may be, we have only ourselves to blame for its existence. At least for now, it's here to stay. The best we can do is grit our teeth, read some sexy novels, and endure.