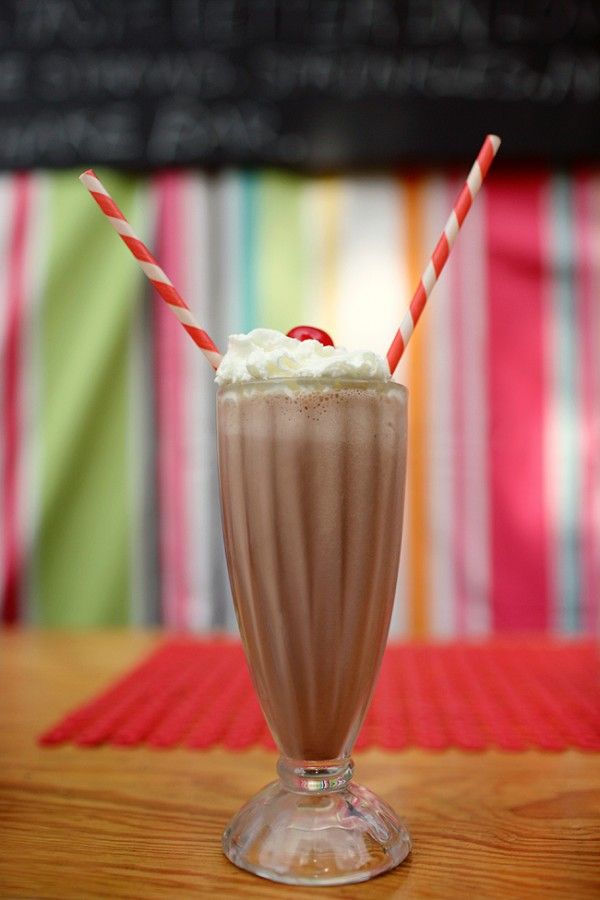 Before I say anything, I need to make one thing clear. I am extremely reluctant to talk about an issue that's still fresh, so to speak. In general, I prefer to wait until he uproar has died down and/or the angry masses of the internet have tired themselves out over an issue. I usually find it easier to sift through the rubble after the storm has passed.
This may very well be the most hesitant I've ever been to talk about a particular issue. Think about that for a moment. I'm someone who has talked about sex robots, awkward boners, and his own circumcision. If I'm reluctant to talk about a topic, then it must be pretty nasty.
Well, don't adjust your gag reflex just yet because it's not that kind of topic. This isn't something that just sparks revulsion or passionate disagreement. This is the kind of stuff that just brings out the worst in everybody. It's like licking the shit stains on a toilet before they've dried. It just makes a bad topic that much worse.
However, I'm willing to suck in my gut, brace myself, and ignore my reluctance because I feel like this is something that needs to be said while certain people are still listening. Plus, it involves comics and the comic book industry. Other than the erotica/romance industry, few are quite so near and dear to me.
Even those who don't follow the industry probably noticed an unusual hashtag trending in the news recently. It involved an incident with some of Marvel's editorial staff. When I first saw it, I had no idea it was a controversy. I thought it was some new promotional effort. Marvel, and most comic companies, do that all the time.
For once, I'm sad to say that this had nothing to do with an ad gimmick. The hashtag in question was #MakeMineMilkshake and it was inspired by this innocent-looking tweet from Heather Antos, who happens to be an editor at Marvel.
I actually saw this on my Twitter feed. I thought it was a nice moment. It put a smile on my face. It involved milkshakes, comics, and cute girls in the comic book industry. I honestly can't think of something more appealing to me without adding pizza, the beach, or free tickets to a football game.
Then, some asshole internet trolls, of which there are many, had to look at this happy little moment and mess it up for everyone. They did this by replying to the Tweet with a bunch of crude, vulgar comments. I won't get into the substance of those comments because they're not worth spreading. I won't even make an assessment over how bad they were. I've been to the many toilets of the internet. I know how bad it can get.
However bad it was, it created a hashtag that has spread like a wildfire and burned away any faith you might have had in humanity, comics, or peoples' ability to discuss an issue rationally. Like other hashtags before it, #MakeMineMarvel has become a catalyst for two sides of a pointless debate to whine and moan endlessly about how right they are. It's a debate that nobody can ever win.
The hashtag, which I doubt Ms. Antos intended to start, has created this rage-filled rant on toxic sub-cultures like comics. On one side, you have those claiming that it's full of angry young men who don't want to see women screwing up their favorite toys. On the other, you have those who feel like they're being demonized for comments that just a few idiot trolls made. Again, nobody wins that debate.
It was frustrating to me because, being a man, it made me feel like I'm being lumped in with the same group of assholes and I want no part of that. I didn't respond to Ms. Antos' tweet. I didn't respond to anyone who asked me to respond. This was just a hornet's nest that I didn't want to poke.
Then, the hashtag kept trending and people at Marvel and DC, two rival companies mind you, began responding to it. They even made milkshakes into counter-protest, of sorts, using it to fight against internet trolls and toxic subcultures. Considering some of the other protests we've seen this past year, I think that's a fairly innocuous method.
However, the mere fact that this is even a thing speaks to a much larger issue. It's one of those things where neither side, be it Ms. Antos or those who now despise her, can see the forest from the trees. After it started trending, Ms. Antos posted this tweet and understandably so. There are just certain parts of the internet and certain people who use it that completely warrant that sentiment.
Now, here's where I start saying things that I know will rub certain people the wrong way. I'm going to try and be very careful with my words here.
I don't want to start a new hashtag or anything. I also don't want to get blocked because I follow people like Heather Antos on social media. I've said enough dumb things in the past and I'm trying to limit that, especially in these sensitive times we live in. I'll do my best to be polite about it, but I'm not going to shy away from the truth. I'm just going to add what I hope is meaningful context.
With that in mind, I'd like to send Ms. Antos an important message that I doubt she'll never read. That same message should apply to others who supported her since #MakeMineMilkshake started trending. Here it is and excuse me while I brace myself with an adamantium shield.
"The trolls have already won. You're letting them win with every word you say about this issue. PLEASE change the way you fight them."
I'm going to keep that adamantium shield up just in case, but I know this will probably take some uncomfortable explanations. I've talked about dealing with internet trolls before. I've also talked about professional trolls who go out of their way to start digital shit storms like this for their own benefit. What I've seen with #MakeMineMilkshake is basically a case-study in how not to respond to trolls.
Now, that's not to say that Ms. Antos' intentions are misguided. I don't doubt for a second that she responded to the comments she got in the best way she thought possible. Maybe she didn't intend for it to start trending. Nobody can really know whether or not something will become a thing, especially if it doesn't involve cute animals.
Even if #MakeMineMilkshake didn't start trending, though, Ms. Antos' response would've already ceded some form of victory to the trolls. Like punting on third down in a football game, she didn't adapt her game plan. Given how quickly this unfolded, I doubt she thought she even needed one.
The problem with turning her response into a hashtag, albeit indirectly, is that doing so gave the trolls exactly what they wanted. With every retweet, response, and cute quip, they get even more. That's because trolls don't deal in the traditional currencies of shame, sorrow, and basic human decency. They only understand one form of coin and that's attention.
It may very well be the most important currency of the digital age. It may even be more than just a currency. It could very well be the life force with which trolls need to sustain themselves. Like Galactus, devourer of worlds, the hunger is never sated. Lacking heralds or The Power Cosmic, these trolls must resort to the lowest lows of the internet to feed their hunger.
With #MakeMineMilkshake, they basically got a free buffet and a complementary desert. I guarantee that once this hashtag started trending, they didn't cower with fear, dread, or remorse. They're probably still grinning and twirling their fake mustache. If they could make a collective statement towards Ms. Antos and everyone who came to her defense, this is what they would probably say.
"Ha! I did it! I got under her skin. I made this person who is more successful than I'll ever be cry out for help, play the victim, and seek validation. They can call me a racist, bigoted, sexist pig all they want. It doesn't matter. They just proved they're a bunch of thin-skinned, hyper-sensitive snowflakes. Now, thanks to the hashtag, the world knows it! They know it and it's all because of me! Mwhahahahahahaha!"
I concede that the evil laughter might be an exaggeration, but since this involves comics, I think it's appropriate. Internet trolls are the closest thing most of us have to villains. Other than former child stars and the IRS, it's hard to think of anyone more devious.
It pains me to say it, but the trolls won this round. Ms. Antos, whatever her intentions might have been, gave them what they wanted. She gave them attention and they're using it. They're already turning this misguided hashtag into Round 1,283,285,206,809 of the angry alt-right versus the bossy progressive left. It's a fight that never has any winners.
Again, I know Ms. Antos is never going to read this post. I'm not successful enough or smart enough to have that kind of audience just yet. I'm working on it, but Ms. Antos is so far ahead of me that I can totally understand her not responding to every aspiring writer who tries to add his thoughts to an overly-complex issue. She's an editor at Marvel. She has far more awesome things to do with her time.
If I could send her a message, though, I would offer her a simple bit of advice. When dealing with trolls, you have countless ways to lose and only a few with which to win. Anything that gives them the slightest bit of attention, no matter how negative, counts as a victory for them and a defeat for you.
To defeat the trolls, the best thing you can do is ignore them. Don't just instinctively block them, though. Let them whine, yell, and complain with the worst digital drivel they can come up with. Either they'll get bored or they'll make an ass of themselves. In either case, you'll save yourself the frustration and not embolden those who would frustrate you.
If ignoring them isn't possible, then the second best thing you can do is fight them with kindness. I know that sounds cheesy. I know that sounds like something Superman, Captain America, or Spider-Man would say in an after school special. It still has merit, though. Your capacity for kindness, even to those who insult you, shines a brighter light on the kind of person you are while also exposing the kind of person the troll is.
The worst thing you could do is take what these trolls say and turn them into a rallying cry, of sorts. That doesn't just give the trolls even more attention. It gives them a larger target to hit. It's the digital equivalent of Newton's Third Law. For every action, there is an equal an opposite reaction. With respect to trolls, poking them just makes them poke back harder.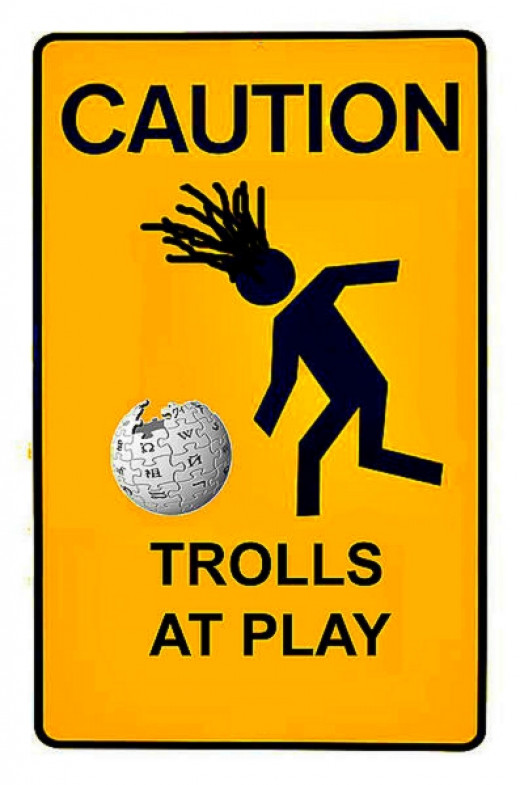 If Ms. Antos is still with me at this point, I thank her. I know there are some who have already decided to block me at this point. I'm hoping I can still reach those willing to listen so here's my final thought.
Trolls, in whatever form they take, should never be used as a basis to judge larger swaths of a population. Using these trolls to condemn all men, comic book fans, and Twitter users is a huge mistake. It's basically a bonus to the trolls on top of the attention because it means more will identify with the trolls than their victims. That's the last thing you want and the last thing the internet needs.
I don't doubt for a second that there will be other misguided hashtags like #MakeMineMilkshake. I suspect there will be far worse trolling down the line. That's because people are always going to say stupid shit, both online and in real life. It's just part of the package that is the human condition. It's how you react to it that determines whether you've saved the day or aided a Skrull agent.
---
Update: Well, I wrote this post under the assumption that Ms. Antos, or anyone else who is many times more successful than me, would ever read it. I was wrong and I'm more than relieved to say that. Ms. Antos did actually read this post. As a result, there's something I need to clear up. Several hours after I posted this, Ms. Antos issued the following tweet.
I sincerely thank her for her response and I apologize for the impression that my post had given. In reading it over again, I realize I had implied that she was the one who started the #MakeMineMilkshake hashtag. She did not. I never thought she did, but I implied otherwise. For that, I sincerely apologize. Apparently, I was not careful enough with my words. I'll try to be mindful of that in the future.