Discussing gender issues, whether it's from a feminist perspective or a male perspective, is fraught with problems. I'm not just referring to the hashtags, virtue signaling, systemic deficiencies, or historic injustices, either. Talk to anyone on any part of the political spectrum for more than five minutes and you'll realize something very quickly.
Addressing gender issues isn't just difficult. It's frustrating.
By that, I don't mean that it's impossible to have a productive conversation. There are just certain aspects of that conversation that are intractable. We'll never be able to agree because we'll never be on the same page.
Women will point out the historic abuses and injustices perpetrated by men.
Men will point out the inherent advantages and privileges that women are afforded.
Women will bemoan instances of harassment, toxic masculinity, and patriarchal oppression.
Men will cite instances of egregious double standards, male disposability, and cultural marginalization.
Those in the transgender community will point out how both sides are guilty of denigrating their community.
From the most radical of feminists to the most egregious misogynist, there seems to be no common ground. It fuels a great deal of the perpetual outrage culture surrounding gender. Whatever your ideology, it feels like there's no underlying thread through which we can get to the heart of the conflict.
While I don't claim to be an expert in feminism, men's issues, or gender, I've written enough about these topics to gain some insight. In doing so, I wish to do something other than complain about the state of gender politics. Instead, I'd like to offer an idea that I believe puts many gender-driven conflicts into a more cohesive context.
The primary catalyst for gender conflicts boils down to controlling women's bodies versus policing men's thoughts.
I know it's a generalization, one that seems too simple to cover so many complicated issues. However, the connections are there. If you take a step back, it's possible to see how many current and past issues involving gender came down to this simple dynamic.
To understand its implications, take a moment to think about the different ways we judge men and women. Consider how we do it now, how we've done it in the past, and the ways we justify it. When you look at the big picture, there are some clear patterns.
Take, for example, the extent to which modesty and chastity is emphasized for women. In both modern Islamic cultures and ancient agrarian cultures, a virtuous woman was one who didn't show off her body, didn't have promiscuous sex, and didn't thrust herself into major issues. At the same time, modesty in men is never mentioned.
Why is this? I know some feminists will cite the nefarious patriarchy as the source of all female marginalization. That makes for a great melodrama, but it does not reflect reality. I know I'll upset a few feminists here when I say this, but I think it needs to be said.
The obsession over the female body has nothing to do with patriarchy and everything to do with the fact that women bear children. That's the one intractable difference between men and women that no ideology can deny. One gender has to carry the future of the species inside their bodies for nine months and the other doesn't.
Any woman who has endured a pregnancy can attest that this process is strenuous, to say the least. Unfortunately, it's necessary for the continuation of our species and, by default, the growth of society. From a purely pragmatic perspective, it makes sense to micromanage female bodies.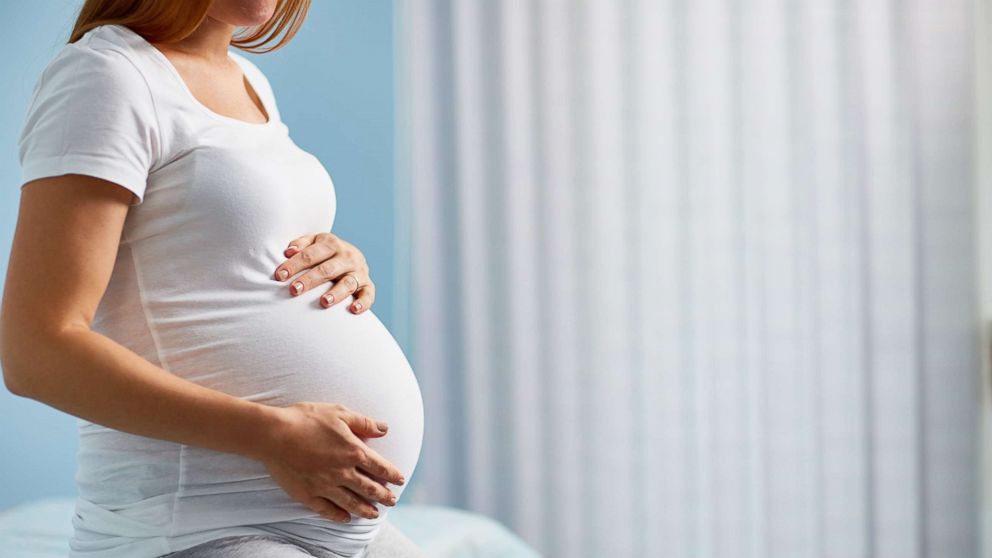 We need female bodies to be healthy and safe in order to bear children. The fact that, for much of recorded history, men needed to be certain those children were theirs for the inheritance of property only increased that need. Women who were promiscuous, injured, or in any way damaged didn't just result in their own suffering. It could cause the entire tribe to suffer.
It certainly doesn't help that we had a limited understanding of human biology and disease until recently. It also doesn't help that these values of protecting female bodies became enshrined in religion and culture, some of which are still practiced today. This emphasis on controlling the female body is the foundation on which many taboos, traditions, and tropes are built.
On that same foundation is the other side of that dynamic that involves policing the thoughts of men. By that, I don't just mean men acting immature at the sight of a naked woman or cringing at discussions concerning female biology. I'm talking about a mentality that builds assumptions and expectations about an entire gender based on unknowable thoughts.
Think back to what Judeo-Christian morals say about men who look at a women with lust. It's such an important issue that Jesus himself says outright that just thinking sexy thoughts about a woman is a major transgression. He didn't say anything about homosexuality, but he made it clear that contemplating lust is as bad as acting on it.
Many religious traditions and cultures place a similar emphasis on the subject. It's why traditions in Islam and ancient China advocate separating men from women. If they're in close proximity, they may look at one another. If they look at one another, then they may think lustful thoughts.
This isn't just cultures being sexually uptight or overly patriarchal. This emphasis on scorning men's thoughts makes logistical sense when you look at the intent. From perspective of a functional society, it has to emphasize thought over actions because just judging a man for his actions is insufficient when you extrapolate the consequences.
Say a man sexually assaults a woman. The community rightfully convicts him and punishes him as harshly as possible. No matter how harsh or cruel, though, it doesn't undo the harm he inflicted on the woman. She is still traumatized. She might even be permanently injured. As I noted before, when a female body suffers, it puts the future of the community in danger.
As a result, we have no choice but to attack the thoughts of the man that preceded his assault. The only way to prevent damage to the female body is to prevent those violent thoughts from occurring in the first place. Unfortunately, we can't read thoughts. We don't know what a man is or isn't thinking when he commits an egregious crime. As a result, we're left with expectations and assumptions.
That's where we get flawed concepts like toxic masculinity, the male gaze, and mansplaining. That's also why there's a greater emphasis on assuming the guilt of men and believing the claims of women. Attacking their thoughts is the only sure-fire way to prevent them from turning into actions that would harm women and their bodies.
Please note that I emphasized the harm to the female bodies with respect to men's actions. That's not an accident. The assumptions are the same today as they were in ancient times when protecting the reproductive function of women wasn't just a cultural tradition. It was a matter of survival. Any effort that could reduce the chances of a female body being harmed had merit. From there, natural selection does the rest.
With this dynamic in mind, look at some of the relevant cultural issues going on today. Even if the connections aren't direct, the influencing factors are there. Nearly every one of them come back to controlling women's bodies and policing men's thoughts.
At the heart of the abortion debate is controlling women's bodies.
At the heart of the debate over depictions of women in media is policing men's thoughts.
At the heart of the anti-harassment movement, the anti-pornography movement, and the opposition to prostitution is the control of female bodies and the policing of men's thoughts.
It's rarely stated outright. However, that is what many issues comes back to. Often times, the people involved won't use words like "control" or "policing." They'll claim they're protecting women's bodies and enlightening men's thoughts. That may be the intention, but there are only so many ways anyone can go about pursuing such recourse.
To protect anything, you have to be able to control it to some degree. We can't protect people, pets, or possessions without some kind of containment. The same goes for reforming someone's attitudes. It's necessary to police undesired thoughts to promote the thoughts you want.
In both cases, the outcome is the same. It's both impossible and untenable to completely control women's bodies. That requires a level of subjugation that even the most brazen misogynist cannot stomach or maintain. It's just as impractical to police men's thoughts. We can never know for sure what someone else is thinking. We're left to assume and that's usually the first step towards expecting the worst.
Despite the efforts of government, culture, tradition, and organized religion, nobody has come close to controlling women's bodies and policing men's thoughts to any sustainable extent. Men will still think sexy thoughts, a small part of which will precede a serious crime. Women will still put themselves at risk to be free, have fun, and enjoy their bodies on their own terms.
Even if 99 percent of what men think results in no crimes and 99 percent of what women did with their bodies resulted in no negative effects, we'll still obsess over that one percent of the time when something goes horribly wrong. That obsession will continue to fuel the most radical parts of feminism and the most vocal parts of men's rights activists.
For now, there's no way to bridge the gap. That may change as a result of major social and technological trends, but this is the current situation. Again, I don't claim this idea of controlling women's bodies and policing men's thoughts is the definitive catalyst for all gender-driven conflicts. This is just an idea I wanted to share in hopes of providing perspective.