In the interest of science, sex, and having an excuse to talk about subjects that get our blood flowing in all the right ways, I'd like to do a quick survey. Don't worry. This isn't a pop quiz. It's not another one of my sexy thought experiments either. It's just my way of making a point, one that may very well be important to our collective understanding of sexuality.
It's just four questions. Anyone can take it. They're simple yes/no answers. If it takes you more than 20 seconds, then you're just overthinking.
Question 1: Are you a man?

Question 2: Are you heterosexual?

Question 3: Do you enjoy the sight of female breasts?

Question 4: Do art forms that depict female breasts appeal to you?
If you answered yes to all of these questions, then congratulations. You're a pervert. That's right. According to a growing sentiment within our culture, any straight man who dares to admire female breasts in any form of media, be it video games, movies, or TV, is somehow a pervert.
That's the message that a recent article of Cracked.com gave. Usually, I'm very fond of Cracked.com's work on discussing matters of sexuality. However, every now and then, they write an article that reeks of politically correct horse shit. This particular article talked about how video game developers put a lot of effort into the physics of breasts on female characters. For some reason, that makes them and those who play these games perverts.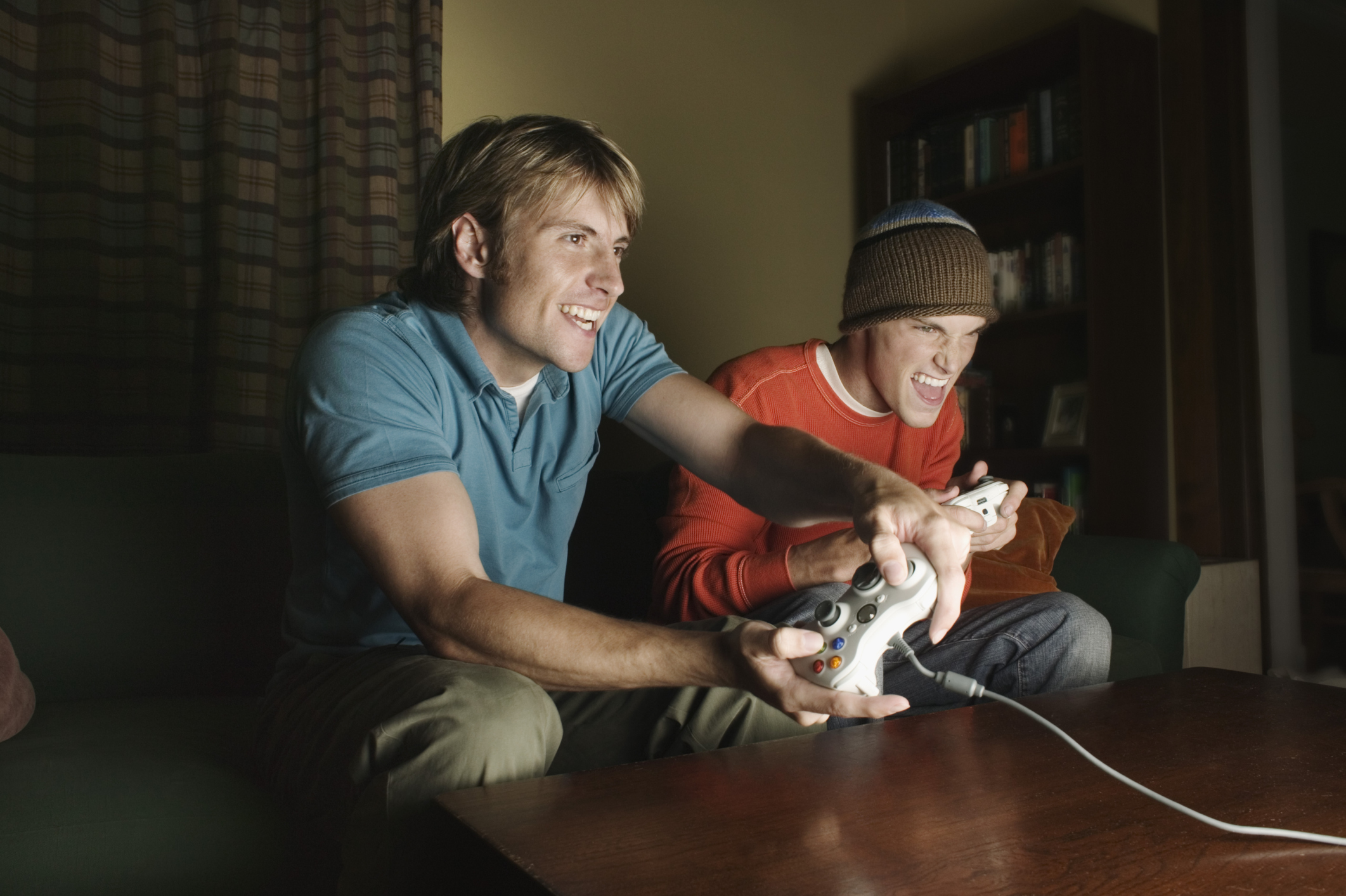 Let's step back for a moment and try to make sense of that without hitting ourselves in the head with a baseball bat. This is apparently an issue now. Men admiring women's breasts is controversial. Granted, women's breasts have been subject to controversy in the past and I'm not just talking about Janet Jackson's Super Bowl performance either.
We're still a culture that gets exceedingly queasy when we talk about sex in any form. We all remember how awkward it was in health class when we learned about the inner workings of a penis and vagina. Boobs have a sexual component to them. So unless you're on a nude beach, at Mardi Gras, or in a Super Bowl halftime show, it's going to be awkward.
Now there's nothing inherently wrong about feeling awkward about sex or certain body parts. Who doesn't feel a little awkward when they find out their best friend's mom got a boob job? That doesn't mean it qualifies as an outright perversion, does it?
Thankfully, we've advanced our society to a point where we have these things called dictionaries and this amazing achievement allows us to actually check the definition of a word to see if it fits a certain context. The definition of pervert in a sexual is actually fairly concise. According to Merriam-Webster, the definition is as follows:
An aberrant sexual practice or interest especially when habitual.
The keyword in that definition is "aberrant." That means unnatural, improper, or abnormal. Now I know people don't agree on what's natural, proper, or normal. In fact, I would argue that most people can't agree on that. They can't even agree on pizza toppings. However, when it comes to our biological wiring that helps us survive and reproduce, I think we can find some common ground.
With few exceptions, straight men like breasts. They like the sight of breasts, the feel of breasts, and the depictions of breasts. I know this, both as a straight man and as someone whose readers regularly demand more vivid depictions of breasts in my novels. It's as natural as enjoying a cold beer on a hot summer day.
So why is this wholly natural, hard-wired predilection being classified as a perversion? Why would the brilliant writers at Cracked.com see the efforts of video game creators to make more appealing breasts as a catalyst for perversion? Do they think men even need a catalyst to admire breasts or want to see them?
Well, a lot of it is our fault. By our fault, I mean both men and women alike. The media, and video games in particular, has been subject to much greater scrutiny lately in matters of sexism. If something can even be slightly misconstrued as sexist or objectifying, then that's the end of the conversation. It's sexist. It's wrong. It's immoral. Anyone who enjoys or appreciates it is a monster.
That last part was sarcasm, but I worry that sarcasm can't do justice to the sheer absurdity of that notion. I don't want to say it's entirely a product of feminism, political correctness, or prudishness. However, it is a bad sign.
I don't doubt that those at Cracked.com and those who complain about breast physics in video games have good intentions. They see beautiful, big-breasted women in media and think that's objectifying and degrading. That's an understandable sentiment. They completely lose my sympathy, however, when they try to conflate objectification with basic biological wiring.
The science is fairly conclusive. Humans are visual creatures, as evidenced by the significant amount of brain matter we dedicate to processing visual images. Art, media, and everything in between seeks every possible way to generate attention and garner interest.
Female breasts naturally create powerful imagery and not just for straight men either. They are a distinct feature within a sexually dimorphic species. As such, we're going to respond to that imagery. It's not a perversion in that it's unnatural. Hell, you could make the case that it's one of the most natural reactions human could possibly have.
I don't deny that there are many facets of sex, nudity, and breasts are still taboo. However, it does our culture and our species a disservice when we start identifying natural reactions to natural sights as perverse. That conflicts with our own sexual nature and, as any Puritan will tell you, that nature is hard to suppress.
So in this case, Cracked.com is dead wrong. We are not perverts for enjoying the sight of female breasts. Game developers who put a lot of time and effort into the physics behind breasts should not be shamed or shunned. If anything, they should be celebrated. They're putting that much effort into one of nature's most beautiful creations. On behalf of all straight men who appreciate the sight of breasts, I thank them.