Imagine that you're young, low on money, and in need of a quick buck. You do a few side-gigs, like drive a taxi or do some yard work. You make some money up front. You're grateful for it. You wish you didn't have to do it, but you still did and you're ready to move forward with your life.
Now, imagine that same work you did ended up making someone else a boatload of money that continues to flow in, even though you've long since finished your part. Maybe while mowing the lawn, you discovered a priceless artifact under a tree stump. Maybe while driving a taxi, your car became the site of an infamous crime. Anyone with a white 1993 Ford Bronco SUV can attest to that.
With those ideas in mind, let's talk about Mia Kalifa. If you don't know who that is, just ask any straight man with an internet connection and a suspiciously large supply of tissue boxes. You might not get an honest answer, but rest assured, she's a known public figure and not just because she has over 15 million followers on Instagram.
She's worth talking about, but not because she's a former porn star who still garners a great deal of popularity, despite having not worked in the industry for years. Recently, she made the news after revealing that, even though she was one of the most popular porn stars in the world for a time, she made a total of $12,000 for her entire career.
For someone who was that successful in an industry that's already exceedingly crowded by an abundance of content, that just doesn't seem to add up. Most working people make more than $12,000 in a year, even if they're paid minimum wage. They even get to keep their clothes on. What's going on here?
There is a context to that story. By her own admission, she was in the industry for about three months. She only got paid a flat rate of about $1,000 for each scene she did and, given how few she ended up doing, it's still more than minimum wage. She basically made $12,000 for approximately two weeks of work. Ignoring, for the moment, that the work involved making porn, it's not a terrible rate.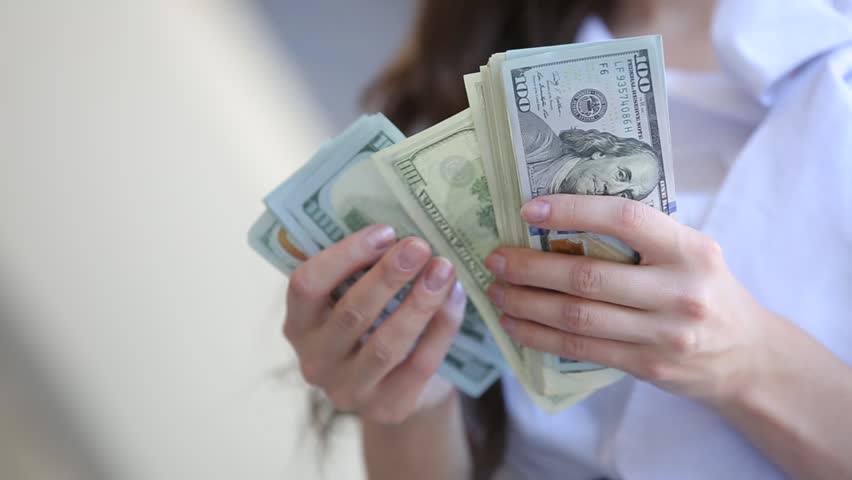 However, what stands out most about her story is that she continues to generate money for the companies that initially paid her. To this day, those scenes she shot still generate traffic for popular sites like PornHub and that traffic still makes its parent company, MindGeek, some additional profit.
Most people don't know, or want to know for that matter, that the most popular porn sites and studios are owned by MindGeek. Think of any site your significant other won't admit to visiting. Chances are, they own it. They're basically the Amazon of porn. They're so big that there really isn't a close second.
It's because they're so big that Ms. Kalifa's story isn't unique. Most people who enter the porn industry, be they male or female, have to go through MindGeek in some form or another. They're basically a monopoly and because of that, they can get away with shady practices, such as underpaying workers or short-changing them with fine print.
Most porn performers, including Ms. Kalifa, only get paid a flat rate per scene. They basically function as independent contractors, which means they're not salaried employees who get benefits. They're basically Uber drivers, but with sex. Unlike Uber drivers, though, the top performers can actually make a lot more, but they're the exception and not the norm. Most performers are in Ms. Kalifa's situation.
It's not a situation unique to porn. Other elements of the entertainment industry have used similar practices for years. The music industry has plenty of examples of successful artists who sell millions of albums, but still go bankrupt because most of that money went to the companies they worked for rather than the artists themselves.
It even happens in the comic book industry. Few individuals have created and drawn more iconic character than Jack Kirby, but because he was a work-for-hire, he didn't technically own his creations. The companies he worked for, both Marvel and DC Comics, owned them. As a result of this, there were some lengthy legal battles with Kirby's estate. Not surprisingly, the companies won.
Think of any industry that involves performing or creating some kind of art. There's a good chance that there are cases where someone creates something that becomes successful, but the creators themselves don't profit from it. Only the companies profit.
Again, there's a context to that. In industries like music, the top one percent of performers earn over three-quarters of the revenue. Most creative endeavors fail to turn a profit. As someone trying hard to break into the publishing industry, I can attest to how common failure and rejection are. These industries, as shady as their practices might be, need to make a profit and that often requires enduring many losses.
That's exactly why Mia Kalifa's story matters. It doesn't just shed light on the less glamorous aspects of the porn industry. It highlights how the actual people behind popular media don't reap as much of the benefits as we think. For porn stars, current and former, that's made even harder by the stigma and taboos surrounding the industry. Ms. Kalifa endured those unpleasant elements more than most.
It's a system that's only getting worse. There was a time when porn stars could make considerably more money and even earn some residual income from the booming DVD market. Thanks to the advent of streaming media and excessive piracy, that's no longer the case. It's why many porn stars are turning to escorting or licensing products.
Given the dirty nature of the business, few politicians or advocates will loudly proclaim they want to help the people in the porn industry. The last few years have been very difficult for anyone in the sex industry. Laws are making sex work more restrictive and more dangerous to everyone involved. Performers will end up with the stigma, but the companies will get most of the profits.
To some extent, what happened to Mia Kalifa's career is a microcosm of what's happening to entertainment in general. We're currently in an era where big companies are acquiring as much intellectual property as possible. Companies, be they major movie studios or porn producers, have a vested interest in controlling the content at the cost of the performers.
Since so few entertainment products turn a profit, these companies have too much incentive to short-change performers and creators. There's no law that requires companies to give performers a small percentage of future earnings. There's no law that stops them from exploiting the content created by performers, even if those same performers don't want to be associated with the work anymore.
Given the money and influence of these companies, that's not likely to change anytime soon. However, Mia Kalifa did us all a service by making people aware of this very flawed system. The fact that she did this while fully clothed and being brutally honest in a world that lives in alternative facts might be her best performance to date.