Every new technological innovation promises to change the world, but few end up delivering. I still remember the overblown hype in the early 2000s when the Segway Personal Transporter was supposed to revolutionize the world. It was such a big deal that "South Park" made an episode about it.
The concept was intriguing, improving mobility for people in a way that was less bulky than a car and less taxing than a bicycle. I think its inventor, Dean Kamen, envisioned a world where the entire urban landscape changed as a result of his invention. I don't doubt for a second that he believed in that vision.
However, like so many other ambitious inventions, it never came to pass. These days, the only place you'll see Segways is malls and stadiums. It didn't revolutionize mobility or transportation. Its use and appeal was just too limited.
Compare that to enormous impact of other inventions like smart phones. From the BlackBerry to the first iPhone, these devices have literally changed the world. How they brought about that change varies, but the key factor that set them apart from the Segway was the idea of a "killer app."
You could argue that smartphones invented the term, but the idea is much older. A killer app isn't as much an innovation as it is a use that goes onto be so popular that it further advances the technology behind it. Smartphones had many, from cameras to translation applications. As a result, they're both a multi-billion dollar industry and an integral part of our lives.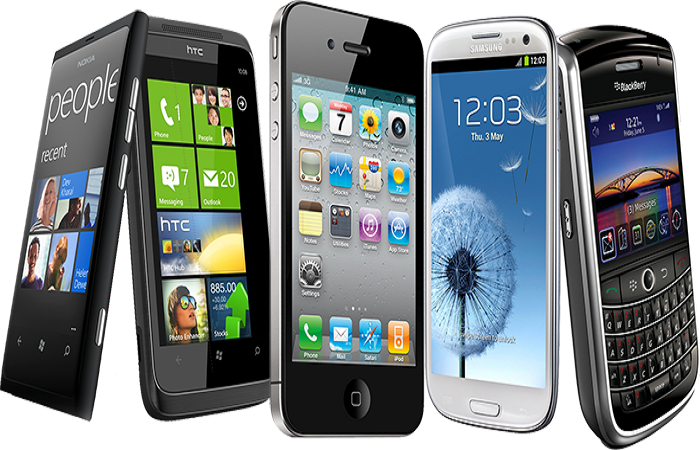 Given the current pace of technological change, it's only a matter of time before another innovation comes along that has a similar impact. That technology might actually exist now, but lack the killer app that will make it both a valuable market and a major part of our lives. One such technology is brain implants this technology has the potential to be even bigger than smartphones.
I've mentioned brain implants before. I'm even guilty of hyping it up a little. I've gone so far as to call it the most important technological advance in history, citing companies like Neuralink as the arbiters of this monumental change. Since I'm not a scientist and I'm not Elon Musk, it's very likely I'm overstating many aspects of this technology.
Hype or no hype, brain implant technology is an emerging field. This isn't a warp drive. This technology actually exists. Like the old brick-sized cell phones of the 1980s, they're basically prototypes in need of both refinement and a killer application. The refinement is ongoing, but that one application to really further this technology isn't as clear.
Now, and I apologize if this sounds like more overdone hype, there may be one use that could prove even more useful than a smartphone. That use is memory enhancement. If you don't think people are willing to risk putting something in their brains to boost their memory, then you've clearly never crammed for a Spanish exam for three hours trying to memorize conjugations.
Think back to any situation where you wish your memory didn't suck. Even if you're not in school or college, how often do you forget something that no reasonable person should forget? Let's face it. Most brains aren't wired with a photographic memory. It's not that it isn't useful. There's just little survival benefit to having one unless you're a world class scientist or mathematician.
Since photographic memories are so uncommon, and some doubt they even exist to the extent people believe, a specialized brain implant could change all that. Modern neuroscience has a solid understanding of how memories are formed in the brain. In theory, an implant would just augment or expand those functions.
It's not even entirely a theory. In early 2018, the New York Times reported that a study utilizing brain implants in human test subjects showed a significant improvement in memory function. It was a simple study, but the effect is real.
In the study, the research team determined the precise patterns for each person's high-functioning state, when memory storage worked well in the brain, and low-functioning mode, when it did not.

The scientists then asked the patients to memorize lists of words and later, after a distraction, to recall as many as they could.

Each participant carried out a variety of tests repeatedly, recalling different words during each test. Some lists were memorized with the brain stimulation system turned on; others were done with it turned off, for comparison.

On average, people did about 15 percent better when the implant was switched on.
While 15 percent may not sound like much, it's still important because it proves the concept. Like that first bulky cell phone in the 1980s that could barely make a call out of New York City, it shows that this idea does work and can be done with our current tools. It's just a matter of refining those tools and improving the process.
Those refinements will find a market that is already ripe with people anxious to improve their memory and overall cognitive function. In recent years, the use and abuse of mind-enhancing drugs like Adderall is growing. I can personally attest that this happens.
When I was in college, I knew more than a few students who would do double doses before exams. If you think putting something in your brain is dangerous, then take a moment to appreciate the fact that drugs like Adderall are very similar to methamphetamine. One is available by prescription. The other is the basis of a hit TV show about drug dealing.
There is both a demand and a market for enhancing memory. Unfortunately, that market is dominated by supplements that don't work and study programs run by convicted fraudsters. Unlike these costly and potentially harmful methods, a brain implant could actually work. It could enhance our memories to a point where we could read a dictionary in Swahili and remember every word.
This doesn't just mean lost car keys are a thing of the past. This means our entire approach to learning, education, and training completely changes. A lot our modern education system, as well as training for doctors, lawyers, and scientists, relies heavily on memorizing large chunks of information. It takes years of constant and careful study to understand all that information. What happens when that is no longer the case?
Imagine a world where people can learn a new language in the span of a week.
Imagine a world where people can learn complex legal and medical procedures in only months.
Imagine a world where people can learn new software coding in just a few days.
If you're a sports fan, imagine a world where football players can memorize an entire playbook in just a couple days. What will that do to the NFL Draft?
With a memory enhancing brain implant, it's not just possible. It's a potential game-changer. There are so many uses to having a good memory, just as there are so many uses for a smartphone. We had no idea that smartphones would lead to applications like Snapchat or Tinder. I doubt anyone has an idea on the impact that memory-enhancing brain implants will incur.
It won't happen all at once. It took years for smartphones to become prevalent and unlike smartphones, this advance involves putting something in your brain. Then again, people are perfectly willing to put dangerous chemicals in their bodies to enhance their bodies so I don't think that's too great a barrier to overcome.
There are, of course, far greater applications for brain implants beyond acing final exams. I've mentioned a few of them, but those applications won't be possible until the technology becomes a thriving market. For an advance like brain implants, it only takes one app to get the engines of innovation going. Memory enhancement may very well be that app.
It's just a shame it came too late to help me with my Spanish exam.