When I ever I discuss or report on a certain topic, I do so with the hope that nobody mistakes me for a serious journalist or reporter. I'm as much a journalist and reporter as I am rocket scientist and a basket weaver. This blog is an insight into the kinky thoughts of an aspiring erotica/romance writer and not a news source.
I say this because in my exploration of artificial wombs, human enhancement, and sex robots, I missed something. I actually missed something pretty major that may have some major implications on these topics, as well as many others that may or may not become ideas for a future erotica/romance novel.
Now I usually try to be pretty thorough when it comes to researching certain issues. Well, I'm as thorough as a basic Google search will allow me to be so take from that what you will. Again, I'm an erotica/romance writer. I'm not a goddamn reporter. However, I'm also human. That means things are going to slip through the cracks every now and then.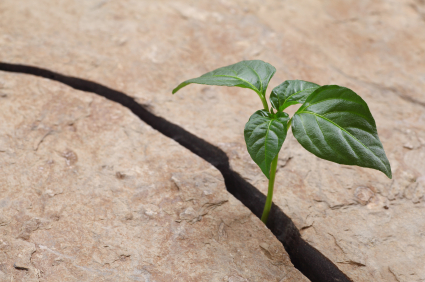 Even so, the idea that I missed this kind of makes me feel inept. I feel like I owe my readers an apology for this one because it is pretty remarkable that I missed something like this. What is it, you ask?
Well, in my research into artificial wombs, it turns out that there's already some major developments on the other side of the gender equation. By that, I mean that science actually begun rebuilding parts our bodies in an effort to make them function better. No, I'm not talking about an artificial heart either, although that is in development. I'm talking about a bionic penis.
Those are two words many of us never thought we'd hear outside science fiction and Star Wars porn parodies. Just saying them out loud is enough to conjure all sorts of dirty, kinky thoughts that'll ensure we never look at the Terminator the same way again.
It's real though. This really is a thing and I mean that in the most literal and figurative way possible. It's also a fairly recent thing so that may be why I missed it.
It happened in late 2015 over in Scotland, a place more associated with kilts rather than bionic body parts. A man named Mohammed Abad, who lost his penis in a horrible car accident when he was six-years-old, became the first recipient of a bionic penis. The man is basically the Neil Armstrong of bionic manhoods. I'd throw him a parade if I could.
So how does this thing work? How does a bionic penis function? Well, according to the article, these are the basics:
The University of London team has spent more than three years crafting a new, 8-inch wang out of skin grafts culled from Abad's forearm and becomes erect by mechanically pumping fluid into it. This pump is activated by a button located near his remaining testicle.
Read over that again and try not to conjure a crazy mental image of how this revolutionary technology looks, feels, and works. It can't be done. I'm pretty sure of that.
It apparently works too. A year later, after a lengthy recovery period, Mr. Abad got to test it out, courtesy of a Charlotte Rose, an escort and sexual trainer. Apparently, that's a real job. I don't remember my high school guidance counselor mentioning it, but then again, that same counselor thought I'd make a good accountant for some reason.
This isn't a one-time medical oddity either. Mr. Abad isn't the only one to get this done. Another man from England named Andrew Wardle, who was born without a penis, is having one put in with the same procedure.
Sure, it's comes with a lengthy recovery process that includes a two-week erection, but there are worse recovery processes. At the very least, he has a valid excuse for wearing loose pants and boxers.
Now the fact that this has been done more than once and is likely to be done again in the future opens up some pretty astonishing, not to mention damn kinky possibilities. This is the part where the erotica/romance writer in me starts to get overly excited, but I'll do my best to temper my giddiness. As a man, I know this is serious business. You can't get much more serious than the future of a man's penis.
Whenever a new technology like this comes along, it goes through a fairly predictable process of development. We've already seen that with artificial limbs, which have been getting more and more efficient with each passing year. We also see it with technology like smart phones. Anybody remember what the first iPhone looked like?
It seems so long ago, but within a decade, smartphones have become so advanced that we're using them for advanced medical procedures. That's a lot of advancement in just 10 years. Think of what kind of advancement we'll see for something like a bionic penis. Ladies, I'll give you a moment to change your panties.
Now I'm not saying that bionic penises will advance at the same rate as smartphones. Medical technology has to progress slower, just because it's harder to test and refine. However, as we've seen with other advancements like Lasik eye surgery, which I've actually had done, there will be progress as the market demands.
Make no mistake though. There will be a market for bionic penises. Mr. Abad is already having to fend off countless offers for sex with curious women. I imagine as the technology improves, it'll become a full-fledged fetish. Some women may try a bionic penis and never be able to go back. It'll spark a whole different breed of dick jokes.
At some point, possibly within my lifetime even, the technology will get to a point where a bionic penis is more effective than any natural penis. It may become so effective that men who are dissatisfied with the perfectly functional penis they were born with will opt to get a bionic one. It'll be for men what breast implants are for women.
Right now, it seems extreme that a man would abandon the penis he was born with. I imagine women felt the same way when they heard about breast implants though. If the technology advances sufficiently, then the benefits would just be too much to ignore.
At the moment, the penises most men have are fairly durable. However, they do have flaws. They don't stay hard for as long as some men would like. They tend to get ahead of themselves, thereby creating embarrassing moments that can ruin any romantic moment. They don't always work on command either. Some men need a pill to get them working whereas Mr. Abas just has a button he pushes to get a boner.
Imagine, provided you have clean panties, a future where a man's bionic penis is pretty much indistinguishable from what we consider natural today. It looks, feels, and functions like an ordinary penis. However, when it's time for action, things get real interesting and damn sexy.
There's no need to take a pill. There's no need to repeatedly stroke it or maintain a mental image of Pamela Anderson in a thong. Just push a button or use an app on a smartphone and that's it. You're as erect as Ron Jeremy for hours on end. That greatly expands the sexual possibilities for men and women alike. All those jokes about men not lasting long in bed suddenly become relics of "Married With Children" reruns.
It's an exciting and sexy future, one I think men and women alike can look forward to. I'm not going to lie. This gives me some pretty crazy ideas for a future erotica/romance novel. I look forward to sharing those ideas as they become more developed/sexy.
Whatever the case, men everywhere may look back on the day and cheer the name Mohammed Abad. He helped make the bionic penis a reality. On behalf of men everywhere, gay and straight alike, we thank you. You are a true pioneer Mr. Abad. May your bionic penis bring you all the joy you deserve.