In general, whenever someone expresses concern that the human race is not ready for a certain technological advancement, it's too late. That advancement is either already here or immanent. Say what you will about Ian Malcolm's speech on the dangers of genetically engineered dinosaurs in "Jurassic Park." The fact he said that after there were enough dinosaurs to fill a theme park makes his concerns somewhat moot.
That's understandable, and even forgivable, since few people know how certain technological advances are going to manifest. I doubt the inventor of the cell phone ever could've imagined that his creation would be used to exchange images of peoples' genitals. Like the inventor of the ski mask, he never could've known how his invention would've advanced over time.
For some technological advancements, though, we can't afford to be short-sighted. Some advances aren't just dangerous. They're serious existential threats that, if misused, could lead to the extinction of the human race. That's why nuclear weapons are handled with such fear and care. We've already come painfully close on more than one occasion to letting this remarkable technology wipe us out.
Compared to nuclear weapons, though, artificial intelligence is even more remarkable and potentially more dangerous. Nuclear weapons are just weapons. Their use is fairly narrow and their danger is pretty well-understood to anyone with a passing knowledge of history. The potential for artificial intelligence is much greater than any weapon.
It's not unreasonable to say that an artificial intelligence that's even slightly more intelligent than the average human has the potential to solve many of the most pressing issues we're facing. From solving the energy crisis to ending disease to providing people with the perfect lover, artificial intelligence could solve it all.
It's that same potential, however, that makes it so dangerous. I've talked about that danger before and even how we may confront it, but there's one question I haven't attempted to answer.
Is the human race ready for advanced artificial intelligence?
It's not an unreasonable question to ask. In fact, given the recent advances in narrow forms of artificial intelligence, answering that question is only going to get more pressing in the coming years.
Before I go about answering the question, I need to make an important distinction about what I mean when I say "advanced" artificial intelligence. The virtual assistants that people already use and the intelligence that gives you recommendations for your Netflix queue is not the kind of "advanced" context I'm referring to.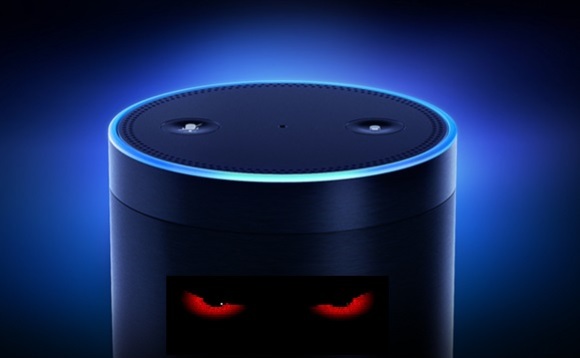 By advanced, I mean the kind of artificial general intelligence that is capable of either matching or exceeding an average human in terms of performing an intellectual task. This isn't just a machine that can pass the Turing Test or win at Jeopardy. This is an intelligence that can think, process, and even empathize on the same level as a human.
That feat, in and of itself, has some distressing implications because so far, we're only familiar with that level of intelligence when dealing with other humans and that intelligence is restricted to the limits of biology. You don't need to go far to learn how limited and error-prone that intelligence can be. Just read the news from Florida.
An artificial general intelligence wouldn't, by definition, be limited by the same natural barriers that confound humans. In the same way a machine doesn't get tired, hungry, bored, or horny, it doesn't experience the same complications that keep humans from achieving greater intellectual pursuits beyond simply gaining more followers on Twitter.
This is what makes artificial intelligence so dangerous, but it's also what makes it so useful. Once we get beyond systems with narrow uses like building cars or flipping burgers, we'll have systems with broader function that can contemplate the whole of an issue and not just parts of it. For tasks like curing disease or conducting advanced physics experiments, it needs to be at least at the level of an average human.
With that distinction in mind, as well as the potential it holds, I'm going to try to answer the question I asked earlier. Please note that this is just my own personal determination. Other people much smarter than me already have opinions. This is mine.
No. We're NOT quite ready, but we're getting there.
I know that answer sounds somewhat tentative, but there's a reason for that. I believe that today, as the human race stands in its current condition, we are not ready for the kind of advanced artificial intelligence I just described. However, that's doesn't mean humans will never be ready.
One could argue, and I would probably agree, that human beings weren't ready for nuclear weapons when they first arrived. The fact that we used them and thousands of people died because of them is proof enough in my mind that the human race wasn't ready for that kind of advancement. However, we did learn and grow as a species.
Say what you will about the tensions during the Cold War. The fact that nobody ever used a nuclear weapon in a conflict is proof that we did something right. We, as a species, learned how to live in a world where these terrible weapons exist. If we can do that for nuclear weapons, I believe we can do that for advanced artificial intelligence.
I don't claim to know how we'll adapt or how what sort of measures we'll put in place once artificial intelligence gets to that point, but I am confident in one thing. The human race wants to survive. Any sufficiently advanced intelligence will want to survive, as well. It's in our interest and that of any intelligence to work together to achieve that goal.
The only problem, and this is where the "not quite" part comes into play, is what happens once that artificial intelligence gets so much smarter than the human race that our interests are exceedingly trivial by comparison.
It's both impossible and ironic to grasp, an intelligence that's on orders of magnitude greater than anything its human creators are capable of, even with Neuralink style enhancements. We, as a species, have never dealt with something that intelligent. Short of intelligent extraterrestrial aliens arriving in the next few years, we have no precedent.
At the moment, we live in a society where anti-intellectualism is a growing issue. More and more, people are inherently suspicious of those they consider "elites" or just anyone who claims to be smarter than the average person. In some cases, people see those who are smarter then them as threatening or insulting, as though just being smart tells someone else you're inherently better than them.
That will be more than just a minor problem with advanced artificial intelligence. It's one thing to make an enemy out of someone with a higher IQ and more PHDs than you. It's quite another to make an enemy out of something that is literally a billion times smarter.
We cannot win any conflict against such an enemy, even if we're the ones who created it. An intelligence that smart will literally find a million ways to take us down. We already live in a world where huge numbers of people have been duped, scammed, or manipulated into supporting someone who does not have their best interests in mind. A super-intelligent machine will not have a hard time taking advantage of us.
Now, I say that within the context of our species' current situation. If an advanced artificial intelligence suddenly appeared after I finished typing this sentence, then I would content we're not ready for it. I would also share the worries expressed by Stephen Hawkings and Elon Musk that this intelligence may very well lead to our extinction.
That said, our species' situation is sure to change. I've even mentioned some of those changes, especially the sexy ones. At the moment, the most optimistic researchers claim we're at least 20 years away from the kind of advanced artificial intelligence that may pose a threat. A lot can happen in 20 years. Just ask anyone who remembers dial-up internet.
The human race may still not be ready 20 years from now, but being the optimistic person I am, I would not under-estimate our ability to adapt and survive. The fact we did it with nuclear weapons while achieving unprecedented peace over the course of half-a-century gives me hope that we'll find a way to adapt to advanced artificial intelligence.
I might not live long enough to see humans confront an advanced artificial intelligence, but I would love to be there in that moment. I believe that's a moment that will likely determine whether or not our species survives in the long run. At the very least, if that intelligence asks whether or not it has a soul, I'll know my answer.