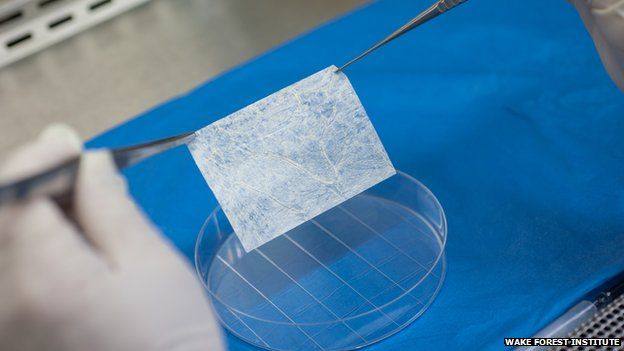 Good news tends to slip through the cracks, especially in today's world of misguided hashtags and contrived outrage. It's unfortunate, but that's just how people are wired. Bad news gets our attention. That's just how we're wired. During times of crisis, such as a global pandemic, good news might as well be an alien concept.
For that reason, and many others, highlighting good news is incredibly important. That's especially true when it comes to breakthroughs in medical science. As of now, everyone is rooting for doctors, biologists, and researchers to find new breakthroughs in treating diseases like COVID-19. While that effort will likely to dominate headlines for months to come, there is another headline that I feel is worth citing.
It doesn't involve COVID-19. Instead, it involves vaginas.
I'm assuming I have your attention now.
I promise this isn't entirely an excuse to write about vaginas. This is a real, legitimate breakthrough with some major implications. Regardless of whether or not you have a vagina, it has the potential to effect you, your loved ones, and future generations. Seeing as how we're all alive, in part, because of vaginas, those breakthroughs are worth taking note of.
Specifically, this development has to do with lab-grown body parts. It has been an emerging industry in recent years. It's one of those industries that used to exist on paper, but has since become very real and very promising. Thanks to disease, accidents, and human stupidity, people have a tendency to damage their organs. With this technology, we we'll be able to swap them out for perfectly functional replacements.
While some organs are much harder to grow than others, a vagina is one of the few we've successfully grown in labs and transplanted into actual patients. Like the bionic penis I wrote about a few years ago, this is real. There are currently women in this world who have a lab-grown vagina in them and it works as well as any other. This 2014 article from the BBC nicely documents the science behind this breakthrough.
BBC Health: Doctors implant lab-grown vagina
Doctors at Wake Forest Baptist Medical Centre in North Carolina used pioneering technology to build vaginas for the four women who were all in their teenage years at the time.

Scans of the pelvic region were used to design a tube-like 3D-scaffold for each patient.

A small tissue biopsy was taken from the poorly developed vulva and grown to create a large batch of cells in the laboratory.

Muscle cells were attached to the outside of the scaffold and vaginal-lining cells to the inside.

The vaginas were carefully grown in a bioreactor until they were suitable to be surgically implanted into the patients.

One of the women with an implanted vagina, who wished to keep her name anonymous, said: "I believe in the beginning when you find out you feel different.

"I mean while you are living the process, you are seeing the possibilities you have and all the changes you'll go through.

"Truly I feel very fortunate because I have a normal life, completely normal."

All the women reported normal sexual function.
I highlighted that bold part because it emphasizes the current goal of this technology. It's intended to give women who have developmental issues, such as vaginal aplasia, a chance at normal sexual function. That's usually how all medical breakthroughs start. It heals patience back to a level of normal functioning.
However, this technology has been working since 2014. It's still in its infancy, but the reason I bring it up is because we're currently in a situation where everyone is rooting for medical science to progress faster. This crisis, even though it doesn't directly involve vaginas, could benefit from our current desire to see medical science progress.
As with the bionic penis, the science of lab grown body parts starts at restoring patients to normal function, but it doesn't stop there. If anything, that just provides a baseline. As humans, with our wide capacity for kink, we're rarely satisfied with just normal functionality in our bodies. That's why breast implants are a multi-billion dollar industry.
Now, I'm not saying lab-grown vaginas will follow a similar path, but there's definitely a market for them. As I've noted before, there's still a wide orgasm gap between women and men. Some of that is psychological, but there's also some biology behind it. Most women don't achieve orgasm through vaginal sex alone and most sex ed classes never teach them that.
Education and insight can help, but that too has limits. As this technology matures, it'll eventually graduate from simply restoring normal sexual function to enhancing it. That may sound somewhat radical, but it's not that different from what people do now. People already take drugs, both illicit and prescription, to enhance sexual function. A lab grown vagina could just be a more ambitious effort.
How ambitious could it get? It's hard to say. I'm not a woman and I can't speak for women who might contemplate enhancing certain parts of their anatomy. I just know that the desire for a satisfying sex life transcends gender, taboos, and body image. As medical science advances, we have more and more tools with which to achieve that. Lab grown vaginas and bionic penises are just the latest and boldest.
Whatever form they take, they'll ensure our future is a sexy one.