Whenever a bold, ambitious new ideas comes along, there are sure to be skeptics and critics. It's an unfortunate part of human nature. Our caveman brains get too comfortable with a situation, even if that situation is terrible and involves us shitting in a ditch. We'll resist change at every turn until it becomes exceedingly inconvenient.
While I imagine there was plenty of resistance to those who introduced ideas like democracy, gender equality, and circumcision, some ideas make so much sense that people have to go out of their way to make excuses. Granted, they'll still find those excuses. People are tragically adept at clinging to outdated ideas, even when they've been thoroughly debunked. Just look at creationists.
There's no question that our current situation in the world has room for improvement. It's true, although you'd never know it by watching Fox News for more than five minutes, that the human race is getting better. It's also true that there's still a lot of suffering.
According to GlobalIssues.org, there are over one billion people living in poverty. I'm not just talking about the kind of poverty that makes a Big Mac seem like a luxury either. According to UNICEF, around 21,000 children die a day because of poverty-related issues. I think most of us can agree that when children are dying, it's a big freaking issue.
Even rich countries, like the United States, can't escape the effects of poverty. According to the most recent census data, about 13.5 percent of the population, which amounts to approximately 43.1 million people, are living in poverty. For a country where people get rich for making a pet rock, that's just inexcusable.
Poverty is a very serious, very unsexy issue. I could spend multiple posts whining and lamenting about the breadth of this problem. However, if you've been following this blog for any length of time, you know I find whining to be right up there with dry heaves, severe head trauma, and clown porn in terms of utterly unsexy wastes of time.
I'm not big on lamenting over problems. I like contemplating the solutions. The crazy creative side in me that comes up with sexy stories just loves to imagine bold new ways to solve overwhelming problems. Could there be such a solution to a problem as big as poverty? Well, there might be and it's not just some crazy musing of an aspiring erotica/romance writer.
Ladies, gentlemen, and those of unspecified gender, I give you the Universal Basic Income. Like assless chaps, it's exactly what it sounds like. It's the idea that the state shouldn't waste time trying to distribute resources based on need, requiring a bureaucracy that makes the DMV look like a goddamn day spa. Instead, it should just provide a bare minimum cash payment to every citizen, regardless of wealth or need.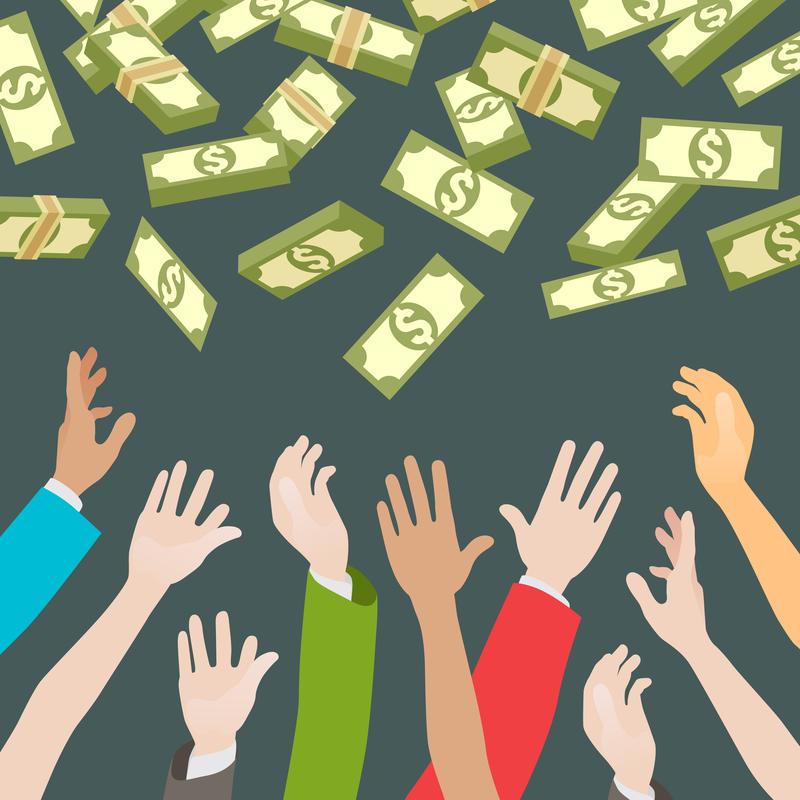 If that sounds too simple, then don't bother bracing yourself. For once, it really is that simple. If you're a legal citizen, you get a monthly cash payment. It's not enough to help you afford a golden toilet seat, but it is enough to keep you from starving to death.
If it sounds familiar, it should. The United States has had something similar, but it's reserved for those lucky enough to live beyond a certain age. It's called Social Security and, by and large, it's one of the most popular social programs the United States has ever created. Yes, it's even more popular than programs that study the economic structures of World of Warcraft.
A Universal Basic Income, or UBI for those who hate excessive syllables, just takes social security a step further. It ditches the whole age requirement, exotic math formulas, and bureaucracy components and just gives a simple, flat payment to everyone. It could come in the mail. It could be sent via PayPal. Even the government can't screw that up too much.
If it sounds like the kind of radical idea that emerged from one of Bernie Sanders' fever dreams, then settle down and drink some tea. This idea is actually older than 99 percent of all the nations that currently exist today. Like so many other crazy ideas, it emerged in different times under a different label.
Way back in 483 BC, a time when Bernie Sanders was still fighting for the rights of serfs and peasants, the ancient Athenians came up with something called a Citizens Dividend. It's basically the same concept, saying that the state should pay its citizens for its use of communal property and various resources.
Sure, the Athenians didn't adopt the idea and went back to warring with the Persians, but the concept didn't end there. It re-emerged again through the works of an influential Founding Father by the name of Thomas Paine, a man Glen Beck goes out of his way to admire.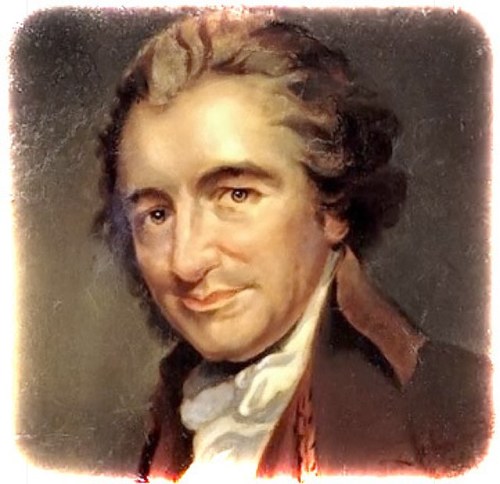 In his essay, "Agrarian Justice," Paine argues for a citizens dividend wherein the wealth of some obscenely rich landowners would go to some of the poorer citizens to alleviate poverty. It wasn't a universal income, but it was a method for raising the floor, so to speak, on the poorest citizens.
Again, it wasn't adopted and for good reason. Rich landowners generally don't like the idea of having the government take their money and give it to poor people. That has never sat well with super rich folk who need these poor people toiling in the fields so they can bathe in gold and concubines.
However, that might be changing because, unlike the days of Ancient Athens and Thomas Paine, technology is making it so we don't need a massive underclass of peasants toiling in factories or in fields. Machines are rapidly becoming advanced to a point where even jobs such as trucking, mining, and ordering a Big Mac is destined to become automated.
Last year, the White House issued a report that stated that approximately 47 percent of the existing jobs will become automated in the next decade or so. That's a lot of jobs that will leave a lot of people out of work with no money and nothing to do. That's a recipe for disaster, as those enduring Greece's recent economic troubles can attest.
The UBI could be a way to effectively bridge the gap between the era of making poor people work their asses off to prop up the rich and the era where machines do all the work so people can do more productive things with their time. That means more time for aspiring erotica/romance writers to write sexy stories. Isn't that a future worth fighting for?
This isn't just a matter of technology. This is basic economics. Machines don't get tired, don't take sick days, and until Skynet becomes active, they don't unionize. Why else would Amazon be investing so heavily in using robots to operate its warehouses? At some point, you won't be able to blame immigrants or minorities for taking your job. It'll be a robot and you're not going to win a fight with a robot.
So long as automation increases profits and efficiency, it'll keep happening. Along the way, more and more people will struggle to find work. Sure, those who are well-educated and well-connected will find something to do, even if it means just getting grossly overpaid for speaking gigs. For everyone else, though, the options are limited.
The UBI could be the key to truly alleviating poverty on a mass scale while providing even more incentives to get machines to do the work that crushes one too many souls. It will require a rough transition. A UBI doesn't exactly fit with the old "Protestant Work Ethic" that some people still go by, but like the Catholic Church's position on masturbation, it might be one of those concepts we just shrug off.
A world where people don't have to work to survive is a very different world, one that's hard to imagine in an America that glorifies working yourself to death while those lazy Europeans enjoy things like paid vacation, maternity leave, and unlimited sick time. However, that image will eventually clash with trends in technology and our need to alleviate poverty to keep society from strangling itself.
This is a world I do hope to see in my lifetime. I may be old, gray, and shitting in bags by then, but I'd like to see what this world would inspire. Would not having to work as much or as hard mean more meaningful relationships? Would it mean more time for sex and intimacy? We can only hope. As always, though, an aspiring erotica/romance can come up with some pretty kinky fantasies.