Picture the perfect candidate for an election. I know the bar for politicians these days is laughably low, but try to stretch your imagination a bit. Try to envision the kind of candidate that embodies the best collection of values, abilities, and charisma for a civilized society.
Everybody looks for something different in a candidate, but a truly perfect candidate would appeal to everyone in a democratic system. This person would embody the highest values, championing human rights to the utmost and justice for everyone. Every decision they make is with the safety, sanctity, and rights of other people as their top priority. There's no compromise. They do right by the people every time and all the time.
This person would also be the ultimate leader, capable of getting anyone to go along with them without fear or coercion. There wouldn't need to be corruption of any kind. This person would be perfectly capable of navigating every level of government and making it work to the utmost. The people would trust in that government, believe in it, and even celebrate it.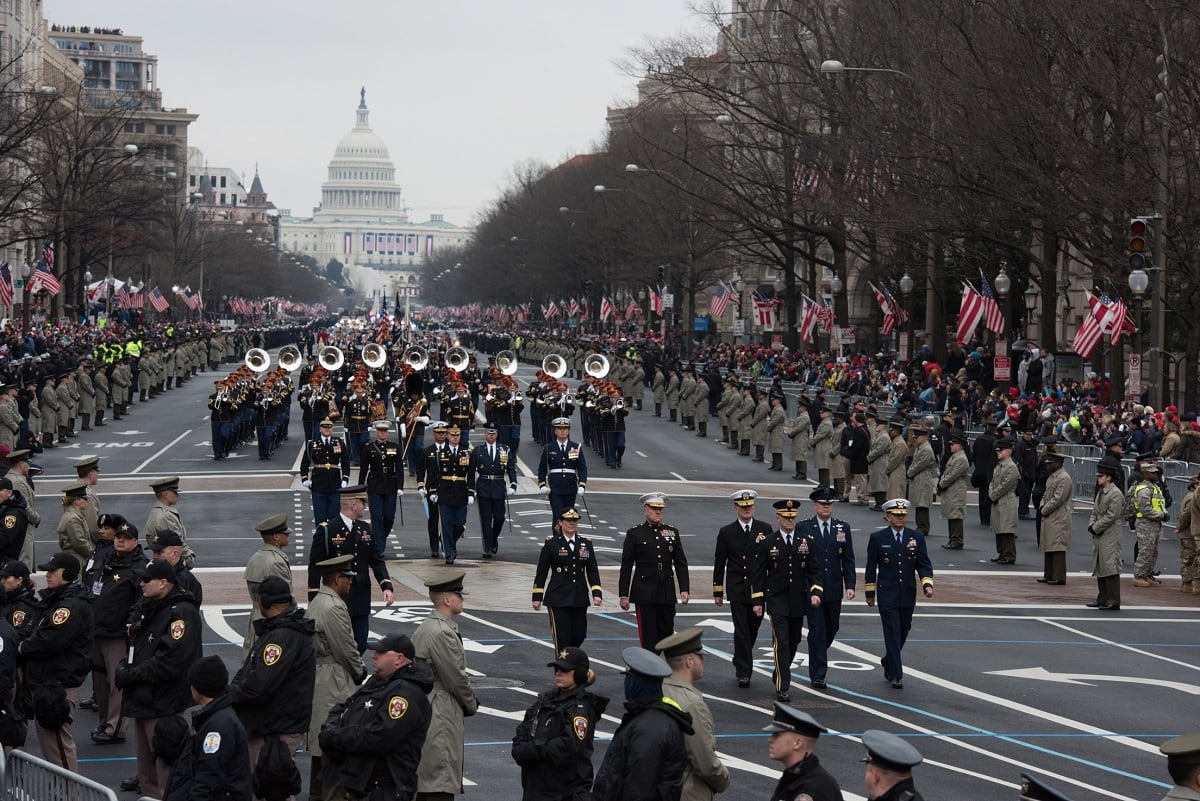 Keep that perfect candidate in the forefront of your mind because when it comes to discussing politics, cynicism tends to rule the day. I don't think I need to cite too many recent events to show how imperfect democracy is these days. I don't even need to cite famous historical events that show just how bad government can be in this convoluted world.
It's because of that cynicism, though, that the perfect candidate you're thinking of could never win a democratic election in the real world. Even if they existed, the inherent flaws of the electorate and those of less perfect candidates would keep them from winning. It's one of democracy's greatest flaws. It's not about who the best candidate is. It's just about who can convince enough people that they're worth voting for.
On the subject of democracy, Winston Churchill once said the following:
"The best argument against democracy is a five-minute conversation with the average voter."
Time, politics, and the proliferation of has only proven Mr. Churchill right. I would even amend that quote to say just 30 seconds on 4chan will make anyone lose faith in the promise of democracy. That's not to say democracy is all bad, though. Mr. Churchill also once famously said this about the alternatives:
"Indeed it has been said that democracy is the worst form of Government except for all those other forms that have been tried from time to time."
It's distressing, but frustrating fact of civilization, one that fuels mass protests, fake news, and lurid scandals. Go back to any point in history and scrutinize any government, be it a king or some quasi-democracy, and chances are you'll find serious flaws in the system. I don't just mean long lines at the post office, either. There have been times when democracy has not furthered the protection of human rights.
It's not necessarily a flawed principle as it is a concept with flawed ingredients. While I tend to place a great deal of faith in the goodness of human nature, I don't deny that people can be arrogant, irrational, and downright callous. We're prone to overreacting and not thinking things through. We're hard-wired to go with intuition over logic.
Even when we're proven wrong, we stubbornly cling to our assertions. The prevalence of creationism is proof enough of that. Every election cycle is prone to bold promises, bloated melodrama, and major goals that rarely ever become actual policy. Some become full-fledged revolutions with Utopian visions. The fact that none of those utopias ever manifested is proof of how unsuccessful they were.
We are not a species built for democracy on a large scale. We evolved to function in close-knit tribes, hunting and gathering for food while fighting for survival. That kind of evolution doesn't really lend itself to a functioning democracy. It doesn't lend itself to a total autocracy, either. Whether it's a free republic or a fascist state, humans cannot govern other humans without their flaws plaguing them in both directions.
It's for this reason that I often lean libertarian in political debates, but given the complexities and challenges of modern society, even that only goes so far. Like it or not, large-scale civilizations populated a species not evolved to manage it requires some measure of authority. More importantly, it requires competent, incorruptible, compassionate authority.
It needs to be able to defend a population of people within a particular border. It needs fair and just laws that can be equally enforced. It also needs the confidence and trust of the people being governed. Sometimes, it's done out of fear. Sometimes, it's done out of free will. Both can work, provided the system has robust capabilities that aren't prone to human error.
Unless a government is populated by a democratic council consisting of Superman, Wonder Woman, and Dr. Doom, that kind of functional democracy is physically impossible. Even though democracy is still the best we have from an exceedingly limited list of options, that may change in a big way thanks to artificial intelligence.
I know it seems like I attribute many superhuman capabilities to this emerging field, it's hard to overstate its potential. Unlike every other tool humanity has created, artificial intelligence promises to rewrite the rules at every level of society. That includes government and it's here where AI's capabilities could go beyond superhuman.
Think back to that perfect candidate I mentioned earlier and all the traits that made them perfect. By and large, an advanced artificial intelligence shares many of those traits and then some. A sufficiently powerful AI would be beyond politics, pettiness, or demagoguery. In principle, it could embody everything people would want in a strong leader and a capable government.
For one, it would be smarter than any human. Beyond knowing more about every subject than any human ever could, it would be smart in a way that would allow it to persuade people to trust it. That's often a skill that even smart politicians fail to refine. It certainly doesn't help that many voters attribute intelligence with smugness. That's a big reason why populist candidates of questionable merit gain so much support.
An advanced artificial intelligence, provided it has an in depth understanding of human psychology and how to persuade people, would be able to gain support from everyone. It wouldn't be bound by the limits that keep most human candidates from appealing to everyone. With enough intelligence and capabilities, it would surmise a way to appeal to everybody.
Beyond just persuading the voters, an AI of that level could be just as effective at actual governance. There are plenty of candidates who are very adept at winning elections, but terrible when it comes to actually governing. A capable AI would be able to do both. If anything, one function would complement the other.
With enough emotional, logistical, and pragmatic intelligence, this AI would be capable of crafting and passing laws without the need for debate or controversy. The laws it crafts are already so refined and so well thought out that to do so would be redundant. In the same time it takes your phone to send a text, this AI could pass sweeping legislation that protects human rights, ensures justice for all, and promotes economic growth.
It's hard to imagine because the only laws and government we've ever known have come from flawed humans. It's just as hard to imagine how those laws would be enforced. Perhaps this advanced AI has nodes all throughout society that allow it to gather data, know where enforcement is needed, and determine the appropriate recourse. If it's capable enough, people won't even know it's there.
Perhaps that same AI uses a mix of human enforcers and intelligent robots to maintain order. If the AI is sufficiently capable, every enforcer at every level would be equipped with perfect knowledge and a clear understanding of how to carry out the orders of the government. Since an AI wouldn't be prone to corruption or prejudice, instances of injustices would be few and far between.
It wouldn't be a totalitarian state of Orwellian proportions. It would be more of a "Star Trek" style, post-scarcity society where we wouldn't have to be cynical about government authority. We would inherently trust it because it's just that effective. We wouldn't feel like we're being run by a robot dictator. We would feel like we're being run by the greatest ruler outside of a "Black Panther" movie.
To some extent, though, an advanced artificial intelligence of this nature would render democracy obsolete. If we created an AI that could effectively govern society at every level, then what's the purpose of having elections in the first place? Why bother when there's an intelligence that's literally more capable than any ordinary human could possibly be?
History has shown that democracy and government can only do so much when flawed humans are in charge. Once advanced artificial intelligence enters the picture, the logistics of governance changes entirely.
Perhaps there will be a period in our history where instead of running human candidates, we start creating AI systems that compete with one another in a pseudo-democratic process. That would go a long way towards improving overall governance.
Unlike humans, though, technology evolves much faster than humans ever will and it wouldn't take long for those systems to improve to a point where they're just too good an option to overlook. Human-led governments, even in humans who are enhanced to some degree, will still have flaws. In a future where technology, society, and individuals keep creating new challenges, we'll need a capable government to manage it all.
In the end, that government probably won't be a democracy. It won't be a dictatorship, either. It'll be something that we can't yet conceptualize. That's the biggest challenge when contemplating something like an advanced artificial intelligence, though. It operates on a level that ordinary humans literally cannot comprehend. That's why it's our best option for governing our future.