There are a number of things I belabor on this blog. However, there's one thing I tend to belabor more than most and for a good, wholly relevant reason. I'll say it again and I'll keep saying it for as long as it remains painfully relevant. Our collective brains are painfully limited.
For the past 10,000 years, we've been stuck in caveman mode. So much of our society and world has changed. Unfortunately, our brains might as well be stone tablets trying to compete against a top-of-the-line smartphone.
There are a lot of problems in this world that can be chalked up to the faulty wiring in our brain. Everything from the failures of democracy, the prevalence of religious dogma, and the rise of the Kardashians can be attributed to the inherent flaws in our brains.
We're just not wired for the civilization we've created. Our brains evolved on the plains of the African savanna. They're optimized to function in small bands of closely-knit hunter/gatherer societies, wired to prioritize survival and reproduction over knowing our multiplication tables. Remember that the next time a math teacher gets snippy with you.
That method of operation worked damn well for thousands of years, but conditions have changed. We humans needed to grow, create cities, and build civilizations to survive. Unfortunately, our brains stayed stuck in hunter/gatherer mode. It's like being stuck with the earliest version of Windows and never being able to update.
It's frustrating to think about. It's even tragic, knowing that all these problems have a basis in the wiring of our brains. We can do a lot to work around it, but we can never seem to avoid it and that's a problem. If we can't get around the base programming of our biology, what hope do we have? Are we doomed to a future of reality TV, professional trolls, and fake news?
Well, we can't do anything about it at the moment. However, I'd like to offer a ray of hope. It's actually part of a story that slipped under the radar in recent weeks, most likely due to everyone still processing how Bill O'Reilly got away with so much sexual harassment over the course of 13 years. That might be for the best because it's impossible to understate the implications.
It has to do with a guy named Elon Musk. Perhaps you've heard of him. He's a businessman, engineer, investor, and inventor. He created PayPal, founded Tesla Motors, is the CEO of SpaceX, and is worth an estimated $13.9 billion. He's the closest thing the real world has to Tony Stark from Iron Man. In 2016, Forbes voted him the 21st most powerful person on the planet.
Some people like to dream about the future. This guy is actively creating it and making himself exceedingly rich in the process. He's a perfect cross between Warren Buffet, Albert Einstein, and Nikola Tesla is what I'm saying. If that's not superhuman, I don't know what is and that's coming from an admitted comic book fan.
Well, as accomplished as Musk is, the man just has to overachieve in the most obscene way possible. Creating awesome cars, space ships, and pollution-free power just isn't enough for this guy. He just has to find new ways to make us all feel like losers. However, his latest venture may end up being the most important venture in human history.
No, that's not a typo. That's not me talking in hyperbole either. I mean it. What Musk plans to do with this venture may very well be the most important thing any human being has ever done since the invention of fire, electricity, and internet porn. It may actually hold the key to our survival, both as a society and as a species
It's called Neuralink. Late last month, Musk announced the creation of this company in Dubai. It has a simple, but monumentally ambitious mission. According to the Walls Street Journal, that mission is as follows:
The company, which is still in the earliest stages of existence and has no public presence whatsoever, is centered on creating devices that can be implanted in the human brain, with the eventual purpose of helping human beings merge with software and keep pace with advancements in artificial intelligence. These enhancements could improve memory or allow for more direct interfacing with computing devices.
No, it's not a rejected side-plot from the Matrix. This is happening in the real world. If it sounds like something that only Star Trek fans would talk about in between arguments about whether Captain Kirk could kick Captain Picard's ass, then resist the urge to roll your eyes for just a few minutes. This really is that important.
A while back, I speculated on ways in which we could improve the wiring on our caveman brains. That was just a thought experiment though, not unlike my regular speculations on the prospects of human enhancement. I explore these issues with the understanding that they're just ideas. There's no time table in place for this sort of futuristic stuff to actually happen.
Well, now there is and Elon Musk, a man with an established track-record at making technology his bitch, is setting the stage for the kind of future that only once existed in the twisted thoughts of aspiring erotica/romance writers. It's not some fancy experiment among sci-fi geeks. It's an actual business enterprise by a man who knows how to use technology to make a fuckton of money.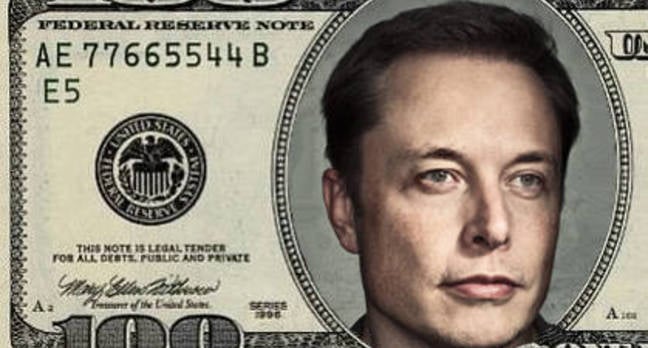 What makes Neuralink such a big deal is that it's not just giving human beings another fancy tool for our caveman brains to use. It's actually bypassing the caveman part and looking to hack the wiring that's so badly in need of an upgrade. Beyond that, he wants to do that in a way that'll turn a profit.
Make no mistake. There is money to be made here. Musk wouldn't give a rat's ass about it if it weren't. The biotech industry is already a $157 billion industry, but it doesn't have that high a profile because it lacks a "killer app," so to speak. The industry is very much akin to the smartphone industry back in the early 2000s. It's growing, but there's no iPhone yet to really kick it into high gear.
Well, Elon Musk looks to do for biotech what Steve Jobs did for smartphones. Brain implants, like smartphones, do exist. They're just very limited right now. It's a very nascent technology, but the science is there. It is possible to put some type of computer hardware into the brain and have it effect the brain in some way.
At the moment, those effects are limited, just as smartphones were in 2002. With Musk leading the charge, those effects will definitely expand. Musk isn't just looking to create implants that will treat stroke victims or mental illness. He's serious about enhancing the human brain as a means of keeping pace with technology.
We know he's serious because back in 2015, he signed an open letter with Stephen Hawking and a dozen other men who are way smarter than most of us will ever be expressing concern about the growth of artificial intelligence. Musk isn't among those who thinks we'll ever have to fight off actual Terminators, but he does see artificial intelligence as a potential existential threat to the human race.
He's not wrong either. He and many others understand that we humans are still cavemen running around with clubs trying to make sense of all the crazy things we experience. Our intelligence is severely limited by those caveman settings. A sufficiently intelligent machine really wouldn't need to do much to outsmart us. It would just need to convince us that it had a video of Kim Kardashian going down on Justin Bieber.
Practically speaking, the only way we humans stand a chance at co-existing and thriving alongside artificial intelligence is to augment our own intelligence. To do that, we need to effectively hack and enhance the brains that struggle to determine whether Alex Jones is a credible news source.
It won't happen over night. According to Musk, the first few products from Neuralink will specialize in treating stroke victims and those who have sustained brain damage. However, that's just a step in a much larger process. Once we have products that can treat damaged brains, then we can make products that enhance healthy brains.
It used to be we only needed cell phones for emergencies and drug lords. Now, we they have so many uses that enhance our lives. What kind of enhancements can we expect from something that actually affects our brains directly in ways that hypnotists and subliminal advertising can only dream of?
That is a very interesting and very sexy question. I hope to explore some of these questions in future posts, but I think it's important to highlight just how huge Neuralink could be for the future.
Ford helped usher in the era of cars. Apple helped usher in the era of personal computing. Neuralink could usher in an era that will fundamentally change what it means to be human. It'll also probably make Elon Musk another fuckton of money, but if it means saving the future of our species, I'd say he's earned it.