How does a civilized society deal with its least civilized individuals? This is a question that every society has had to answer, going back to the hunter/gatherer era. We live in an imperfect world full of imperfect individuals. Some are more imperfect than others, so much so that it's not always possible to reform them into functional members of society.
Most people who commit crimes are not monsters, nor are they sadists who get their joy by torturing the innocent. A vast majority are just people who find themselves in bad situations where they make wrong decisions, exercise poor judgment, or lack impulse control. For these people, fines and brief imprisonment are usually sufficient.
For those who become career criminals, neither respecting the law nor seeking to abide by it, the current system is woefully inadequate. It's part of the reason why criminal justice reform has become a hot topic. We're finally learning that throwing people into prisons where they're dehumanized, degraded, and tortured doesn't help them become productive members of society. Go figure.
There's plenty of room for improvement. Some countries have demonstrated that there are more effective, more humane ways to treat criminals. However, even those systems have their limits. As long as human beings remain an imperfect species, we'll still have to deal with these deviant, violent, and inherently dangerous individuals.
For the moment, our options for dealing with these people are few. It primarily involves incarceration or intense therapy, often coupled with drug therapy. While this can be helpful to some, there are severe limitations. Some individuals don't even want treatment and even those who are caught don't always respond.
With that in mind, allow me to present a not-quite-hypothetical scenario. What if, instead of prison or therapy, we gave offending criminals an option to undergo an invasive treatment that affects the primary source of their deviant behavior in the brain? Jail is still an option for those who aren't keen on messing with their brain wiring, but for certain people, an alternative is an alternative.
What I just described is one of those concepts in which the science is there, but the technology and the courts haven't caught up to it. I know whenever I talk about emerging technology, be it sex robots or artificial wombs, I venture pretty far into speculation territory. Some of these advances rely on science and tools that don't yet exist. This isn't one of those cases.
In July 2018, the Journal of Neuroscience published a study revealing that targeted stimulation of the prefrontal cortex reduced aggressive tendencies in test subjects. Before you start getting fever dreams of mad scientists strapping people to gurneys and sticking wires in their ears, you can rest easy. This isn't the kind of electroshock treatment that find their way into one too many horror movies.
These treatments have ground-breaking implications. They prove that it's possible to temper or mitigate certain behaviors in people. The study doesn't specify the limits of the effects or if it can be applied to something other than aggressive behaviors. It's still a proof of concept and one that could compound the impact of other emerging technologies.
We already have tools like CRISPR that allow us to tweak our genes. We also have companies like Neuralink that are actively working on implants that could fix, augment, or expand our brain capacity. While men like Elon Musk and Ray Kurzweil often discuss these advances within the context of keeping humanity on pace with artificial intelligence, there will likely be some interim uses for these technologies.
Tempering violent behavior in people with significant cognitive impairments is just one possible use, but one that has the potential to change how we think about crime and punishment. Think back to those people I mentioned earlier who just inherently violent. They can't manage their emotions or control their anger. They don't think before they act and some don't even feel guilty about what they do.
Like it or not, these people exist. I've known people in my life who have terrible impulse control and fly into a rage over the smallest things. Some of those people have had issues with the law and I often see in them a sense of never-ending frustration. Many don't like that they have these issues. A few have tried to get help, but it doesn't always work.
I suspect that if some of those people were given a chance to treat their tendencies with targeted shock therapy or a brain implant, they would jump at the chance. Deviant tendencies aside, they seek some level of function in their lives. If tweaking their brain is the difference between prison and freedom, then they'll take that risk.
Turning people who might have been unrepentant psychopaths into productive, non-violent members of society is an objective good. The technology to do just that is not that far off and more study could help us refine the process, so much so that prison might be less necessary in certain cases. Given how expensive it is to imprison people, it's an alternative worth pursuing.
Along with that undeniable good, however, there are plenty of potential dangers. Anyone who has ever seen one too many psychological thrillers or just read "One Flew Over The Cuckoo's Nest," can easily imagine how this kind of technology could be abused.
Tempering someone's violent behaviors is all well and good, but why would it stop there? The brain is capable of all sorts of behaviors, deviant and otherwise. Say a society determines that other non-violent behaviors, be it sexual promiscuity or binge-watching Netflix for too many hours, are not socially desirable. What's to stop them from imposing this on their citizens?
Some countries probably already fantasize about technologies that enable them to directly pacify their citizens, rendering them weak, passive, and easily manipulated. In his famous novel, "1984," George Orwell called these people proles. However, in the book, the deviants had to be tortured and re-educated. If Big Brother had access to this technology, it would be a simple medical procedure.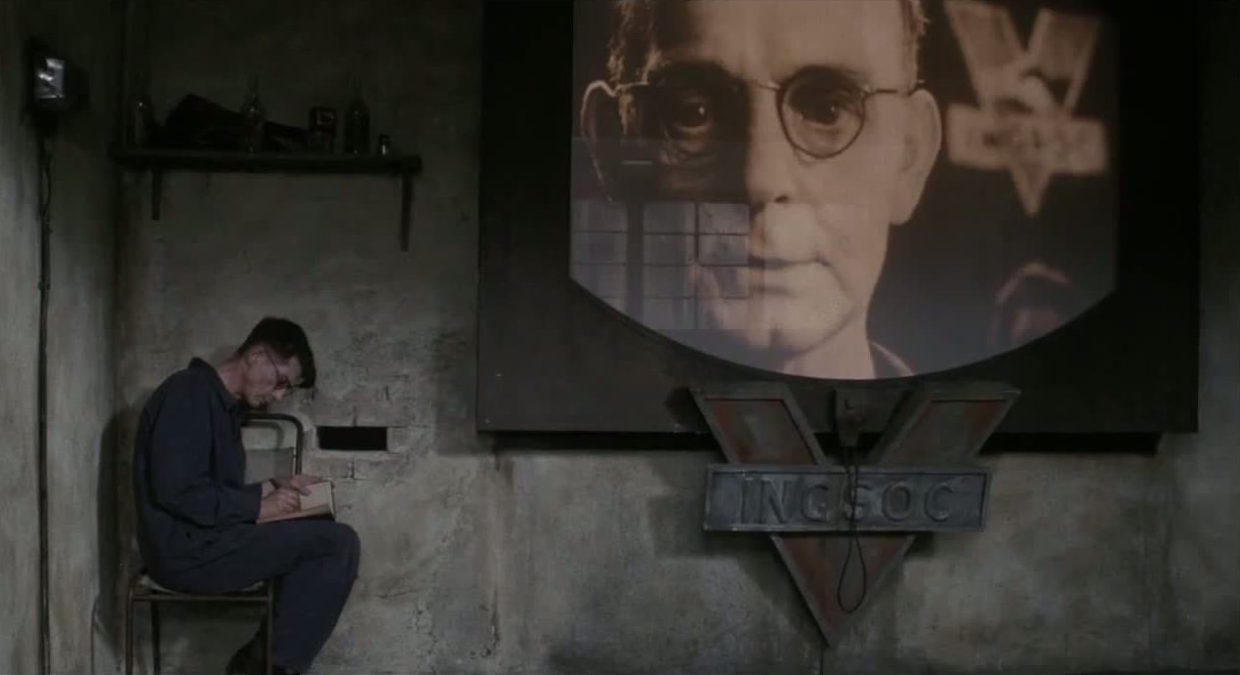 That has plenty of terrifying possibilities for abuse. What if someone uses brain stimulation to prevent people from having homosexual urges? What if someone uses it to treat those who identify as transgender? There's no evidence that the techniques in the study would work on that, but there's no evidence to say it's impossible.
Its use will definitely be controversial. That much, I'm certain of. It's not advanced enough to become a legitimate treatment for anything. At the moment, direct brain stimulation is utilized for a specified set of conditions and it's often a last resort. Using it on healthy people who just want to cull their violent urges is uncharted territory.
Whether it enters the picture for criminal justice reform is anyone's guess, but if the process works, someone who has dealt with one too many repeat offenders will try to use it. From there, the precedent will be set. It's hard to say what form it'll take, but it'll take society into uncharted territory with respect to controlling our minds.
Perhaps, at first, the process would be voluntary and only be presented in conjunction with jail or some other treatment. It's also possible that the courts will determine a strict set of criteria for when the state could force this treatment onto someone. There are probably a few repressive governments who would try to use this on an industrial scale. I won't say they're names, but most people know who they are.
Like any emerging technology, there are risks and rewards worth considering. We stand to benefit greatly by having a society with as few violent individuals as possible. We also stand to lose a great deal if we allow misguided authority figures to determine how we use this technology.
I'm not qualified to determine whether or not someone should have their brain hacked. I don't know that anyone is. However, I also don't deny that the human brain, as magnificent as it is, has plenty of flaws. We should go about fixing those flaws, especially in people who are disproportionately impacted by them. We just have to be very careful about how we manage it.