Technology is amazing. Future technology promises to be even more amazing. I've covered some of the exciting trends for the near and distant future. Some are inherently sexier than others, but there's no denying the appeal. Great leaps in technology promises to help humanity realize their full potential.
That's not to say it won't come at a price and I'm not just referring to the existential dangers, such as those involving artificial intelligence. As remarkable as the human species is when it comes to technology, it does have its share of eccentricities, for lack of a better word.
It's not enough to just develop remarkable powerful tools for improving our collective well-being. We have to get creative in how we use them, sometimes to absurd lengths. I'm not just talking about the "creative" ways some people use ski-masks, either. Sometimes, new technology will inspire unexpected uses.
The Wright brothers didn't invent planes with the expectation the it would create skydiving. The inventors of the internet probably didn't expect it to be a massive hub for pornography and fake news. Those developing CRISPR, artificial intelligence, biotechnology, and nanotechnology are probably going to see their creations used in ways they never intended.
Now, I've never claimed an ability to predict the future, but I'm still human and I have an internet connection. I've seen plenty of footage of my fellow humans doing crazy/disturbing things with technology. If the past is any guide, then I feel like I can infer a few potential manifestations of future absurdities.
Some are more likely than others. Some may end up being completely wrong. Whatever happens, though, is still going to seem weird or crazy to everyone alive today. If you're the kind of person who complains about the weird things young people do with their phones today, just you wait. Her are five weird ways that I believe people will utilize technology in the future.
---
Number 5: Women May Bear And Give Birth To Dead Loved Ones
Few experiences are more devastating than losing a loved one. This year, I had to endure that when my grandmother died. Every day, someone in this world has to suffer the sorrow of losing a parent, a spouse, a sibling, or a child. There are many ways to cope with that today, but the future will create more options, some more extreme than others.
One of those extremes involve women, or even transgender women with functioning wombs, bearing and giving birth to lost loved ones. Say you're a woman whose spouse died tragically in an accident. Rather than live in a world without them, you decide to take their DNA, inject it into an ovum, and carry it to term. Nine months later, your dead loved one is born again and you're reunited.
That sort of technology is not that far off. In vitro fertilization is a well-developed science. Cloning techniques have improved significantly since the late 90s. There have even been movies starring Robert De Niro on this very scenario. While the ethics and laws surrounding cloning are still somewhat messy, this technology is already coming.
Once it's refined, there will be no reason why it couldn't be done. It would just take someone who's sufficiently devastated/daring to try it. This would definitely create some weird situations in which people give birth to dead siblings and children give birth to their reborn parents. It seems absurd, if not obscene, to us now, but it may end up being a legitimate way for some people to cope.
At the very least, it would certainly make for some interesting sitcoms in the future.
---
Number 4: People Will Purposefully Damage/Destroy Body Parts For Fun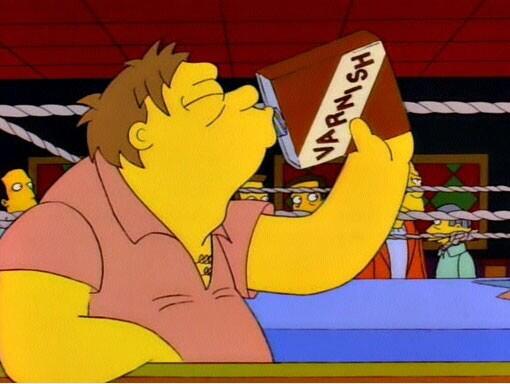 Not everyone gets the appeal of extreme sports. Some just can't wrap their head around the idea of doing something so dangerous that it could cause permanent/fatal injury. There are those who say society is gradually shifting away from such dangerous forms of entertainment. Some even say contact sports like football and boxing will be a thing of the past.
I respectfully disagree with that. I believe it's going to get more extreme and more brutal. The reason I believe this is because of life-saving biotechnology that will help us regrow limbs, organs, and everything in between.
For most people, taking care of their bodies is a big deal and a primary factor in why they don't do dangerous things. That's because, for the moment, we only have one body and if we don't take care of it, we'll end up dead, disabled, or disfigured. Thanks to regenerative medicine, though, that may not always be the case.
We're already on the cusp of being able to regrow organs in a lab. At some point, we may even able to grow entire limbs. Lose your arm accidentally while trying to juggle chainsaws? That's not a problem. Just grow a new arm and you're as good as new. Did you kill your liver by doing shots of diesel fuel and bleach with your friends? That's not a problem either. You can just grow a new liver.
If injury or disfigurement is the only thing keeping you from doing something crazy/stupid, then regenerative medicine will give you all the reasons you need to try it. Even if you end up hating it, you'll still be able to try it without worrying too much about long-term damage.
The kinds of extreme activities this could inspire is hard to imagine. Football may stop caring about shredded knees or damaged brains if regenerative medicine can just fix everything. The extreme sports we see today may not even be seen as that extreme because the injuries are more an inconvenience than a concern.
Considering how boredom may end up being the greatest plague of the future, I think it's likely that people will find all sorts of ways to do crazy, dangerous things for fun. The prospect of pain may still keep some people from trying, but the prospect of boredom will at least give them pause.
---
Number 3: People Will Splice/Tweak Their DNA With Animals For Impossible Traits
I'm not the first one to make this prediction. There was an entire episode of "Batman Beyond," an underrated Batman cartoon that takes place in the future, dedicated to this idea. In the episode, teenagers use genetic technology to splice their DNA with that of animals. It doesn't just give them exotic looks that are impossible by the laws of evolution. It gives them animal-like traits to go with it.
Want to have fur like a cat and a tail like a monkey? With the right genetics, you can do that.
Want to have scales like a snake and muscles like a gorilla? Splice the right genes into your genome and you can have that too, minus the poop throwing.
People are already tweaking their genome through biohacking. Granted, those hacks are limited because even tools like CRISPR have limits. However, as those tools improve, it'll be possible to do more than just tweak the human genome. In theory, we could use the genomes of every other species on Earth to enhance our own.
At first, it'll just be to help us survive. There are some animals who have better muscles, better immune systems, and better resistance to aging. However, once those refinements are made, we'll be able to get more creative. Why stop at just making ourselves healthier and stronger? We could turn splicing our genes with other animals into full-blown fashion trends.
Let's face it, it wouldn't be the craziest fashion trend humans have ever come up with. Look up something called "Lotus Shoes" and you'll see what I mean.
---
Number 2: People Will Use Biotechnology And Brain Implants To Create Insanely Powerful Drugs
As I write this, the United States is in the midst of the worst drug epidemic in modern history. In 2016 alone, there were over 63,000 deaths caused by opioid overdoses. There's no question that these drugs are as powerful as they are dangerous. However, through future advancements in biotechnology, these drugs will seem like breath mints by comparison.
That's because all drugs, whether they're pain killers or cheap vitamins, work the same way. Their chemical components interact with the complex biology of a person to induce a desired effect. Since they're chemicals, though, those interactions are fairly crude. Trying to pursue those effects, be they simple pain relief or treating Ebola, is like trying to destroy a single house through carpet bombing.
Biotechnology, and the nanotechnology that will likely complement it, works more like a smart bomb. Rather than just flood the brain and body with chemicals, the drugs of the future will be more akin to programmable biomatter. They'll have a measure of intelligence that will allow them to go to a particular part of the body and provide the necessary stimulation.
By being targeted and smart, that will allow for more effective treatments and alleviate pain. Why stop there, though? Why not use that same approach to produce the most potent, mind-altering effects our brains ever conjured? In theory, there's no reason that the same smart blood that will treat disease could also stimulate every possible pleasure center in the brain.
As potent as today's drugs are, they won't be able to match what intelligent nanomachines in the bloodstream can produce. Beyond just eliminating pain without damaging side-effects, they could create a high that's physically impossible to induce today. Add further brain enhancements to the mix through implants and all bets are off in terms of mind-altering highs.
Sure, that may resolve the opioid crisis, but it may end up triggering an entirely different set of problems. People can barely handle the drugs we have today. Will they be able to handle a high that's mind-altering in a very literal sense? Only time will tell.
---
Number 1: People Will Eat Meat From Extinct Or Exotic Animals (Including Other Humans)
Producing enough food to support our growing population has long been the greatest challenge of civilization. Through the Green Revolution, and brilliant humanitarians like Norman Borlaug, we now have more food today than we've ever had in human history. There are still hungry people in this world, but producing the food is no longer quite the challenge it once was.
Thanks to biotechnology and synthetic meats, it's about to get easier. Producing abundant food takes a lot of water, land, resources, and animals. The environmental impacts of that process are well-documented and prone to many fart jokes. Through new techniques like vertical farming and cultured meats, we may not even need fields or live animals to produce our food.
Back in 2013, the first ever lab-grown burger was created and eaten. It cost $330,000 to make and wasn't that much better than a standard Big Mac. Since then, the cost has dropped considerably to less than $20. The only remaining step is to scale up production and refine the process.
That's great for animal lovers and those concerned with environmental degradation. However, the ability to produce abundant meat without animals is going to open up an entirely new branch of food. If you can make unlimited quantities of beef with a few cow cells, why not try other animals to see what they taste like?
Why not take a few cells from a bald eagle, an endangered rhino, or even an extinct mammoth? If you have the cells and the DNA, then you can technically make meat from anything. That includes humans as well. While cannibalism is a major taboo in nearly every culture, why would it be if there was a way to eat human meat without ever harming a human?
Most people today probably wouldn't try human meat, even if it was grown in a lab. Then again, most people alive 100 years ago probably would've been reluctant to try spray-cheese in a can as well. In a future where eating meat is no longer associated with the killing of animals, those taboos might not hold.
I can even imagine a whole culture emerging around it. Say you're on a romantic date with a loved one. What better way to celebrate your love for each other than by eating burgers made from the lab-grown flesh of your lover? You love each other so much that you eat each other for a meal. It may seem weird, if not macabre, these days, but it may end up being an act of genuine intimacy in the future.
---
These are just some of the weird ways I we may use our technology in the future. If you have another idea for a crazy way people will use emerging technology, please let me know in the comments. Some of these trends may not occur within my lifetime or that of anyone reading this, but every generation ends up having a strange concept of "normal." The future will just give us better tools to expand that strangeness.