There's a fairly well-known set of experiments involving rats and cocaine. It's a strange, yet revealing combination. In the initial experiment, a rat in a cage was given the choice between cocaine and food. Not surprisingly, especially for someone who has ever tried cocaine, the rat chose cocaine to the point of killing itself.
That experiment, which took place in the 1960s and 1970s, helped establish the idea that those who use cocaine would be so damaged, so addicted, and so utterly gone that they would rather take the drug than survive. It was pretty scary stuff and it helped inspire harsher anti-drug policies in the 1980s.
However, that experiment came into question in 1981 when a professor named Bruce Alexander re-did the experiment, but with one critical change. He didn't isolate the rats in a cage. He put them in a colorful, positive environment with other rats that came to be known as "rat park." The results weren't nearly as scary.
As it turns out, when placed in a better environment with more social support, the rats didn't become irreversibly damaged cocaine addicts. In fact, even when offered much more addictive drugs like morphine, the rats didn't imbibe in illicit, drug-fueled bliss nearly as much as their caged counterparts.
I bring up this experiment because it illustrates an important point about behavior and social creatures. Context and social setting matters. It matters a lot. Put someone in a cage, strip them of any social support, and isolate them from the world and they're bound to endure some pretty toxic effects. That's a big reason why solitary confinement is considered torture.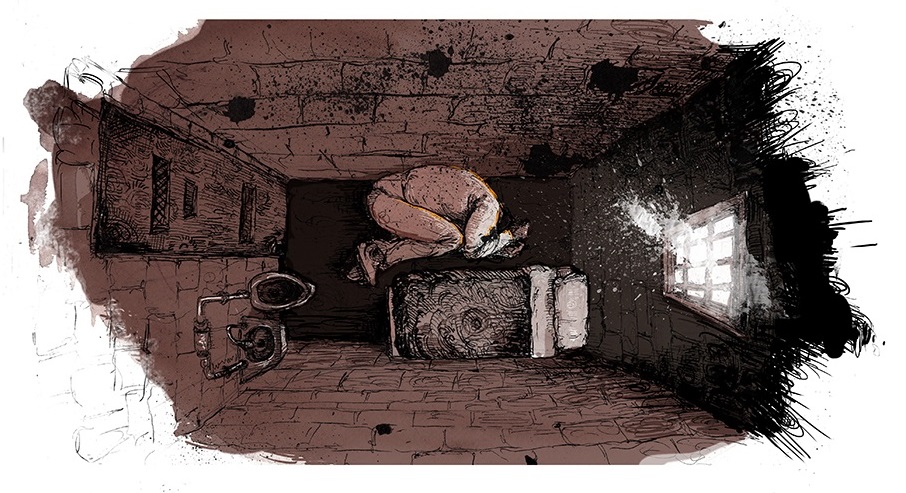 That brings me back to the inherently flawed idea of "toxic masculinity," a term I've gone on record as saying should be buried in the deepest, darkest pit of our collective lexicon. I don't want to re-hash or belabor any of the points I've already made about toxic masculinity. I'll just note that some of the rhetoric surrounding it is distressingly similar to what anti-drug zealots used when demonizing cocaine.
Think, for a moment, about some of the negative traits associated with toxic masculinity. They include, but aren't restricted to, stuff like:
Suppression of emotions
Being prone to violence
Increases in aggression
Associations with abhorrent sexual behavior
Then, look at the traits associated with cocaine addiction and note some of the parallels. In each case, there's a direct association between these traits and a tangible, unambiguous cause. In one case, it's a drug. In the other, it's just being a man and associating with masculinity. Like the rats in that first experiment, though, there's no context or social circumstances to consider.
That begs an intriguing, but important question, especially to those who still want to use "toxic masculinity" as a catch-all for certain behaviors. Is it really the nature of masculinity itself that's behind these toxic behaviors or is it the social circumstances within the society?
That's not a question anyone, especially not aspiring erotica/romance writers, can definitively answer. I don't doubt it has been asked in other ways. It might even have been studied to some extent, but since it involves the complex machinations of the human psyche, definitive answers are hard to come by.
Even without the results of those studies, is it really that hard to contemplate the possibility that circumstances may effect how masculinity and femininity manifest? The rat park experiments alone hint at a fairly significant impact. Given the orders of magnitude in difference between rat and human brains, it's not unreasonable to suspect that impact is substantial.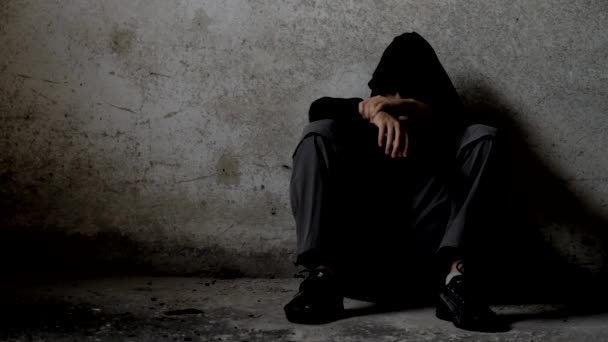 While we can't run the kinds of experiments that Bruce Alexander did in 1981, we can assess the current status of masculinity within our culture. It may vary from region to region, but in terms of modern western culture, there are a number of traits that we've come to associate with masculinity.
It tends to manifest most distinctly in our standard models of romance, which puts men in situations where they have to be competitive, aggressive, cunning, and determined to get the kind of emotional and sexual satisfaction they want. Even when they do, those same situations make them just as inclined to seek other outlets of satisfaction.
Furthermore, men have to navigate these situations with the added baggage of being biologically wired to seek social, romantic, and sexual connections. Women have this wiring too, but the circumstances for them are different in that the culture has different expectations. Moreover, there's no concept of "toxic femininity" to color their feminine traits as inherently negative.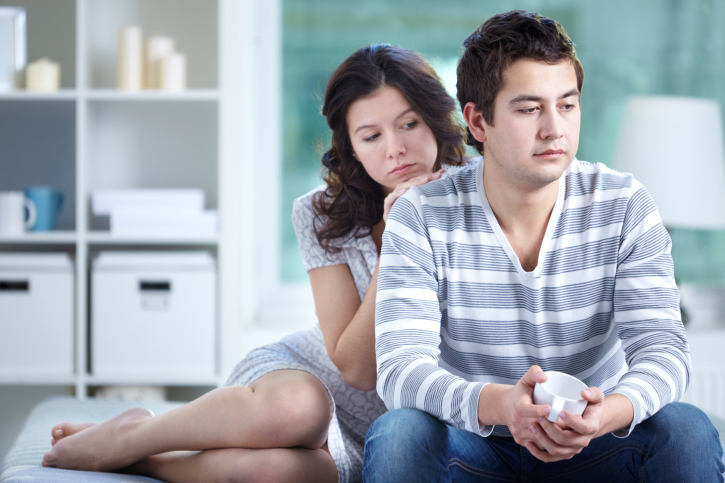 What this means is the men are entering these circumstances pre-programmed to be very horny, very lonely, and in need of various forms of fulfillment. Being men, they're expected to go out and get it while women are expected to just let it come to them. Now, I get that this is a gross oversimplification that obscures the overall gender dynamics, but in terms of the overall culture, these are the circumstances.
To illustrate the inherent issues with those circumstance, here's a scenario that should help paint a picture of the male predicament. Again, it's a gross oversimplification that I'm sure will offend more than a few people, but still reflects an important point.
Man: Hello, ma'am. I'm lonely and horny. How do I go about getting sex, love, and social support?

Woman: First of all, the fact that you just admitted you're horny is disgusting. Women being horny, that's beautiful and erotic. Men being horny is not, so you're already a pig in my mind.

Man: What? Why? That's not fair.

Woman: Don't interrupt me! Talking down to a woman is rude and sexist. It's basically the first step towards harassment and abuse. Raising your voice to a woman, showing any kind of dominance, is just perpetuating an oppressive gender stereotype that has no place in the current year.

Man: Okay. I'm sorry about that. So how do I go about it then?

Woman: You're still talking over me. You're getting dangerously close to harassing me and since you're a man, everyone will believe me if I accuse you. So choose your words very carefully because if any woman feels upset by what you say or do, even if it's unintentional, we can accuse you of being an abuser and ruin your life.

Man: Well, I'd like to avoid that at all costs.

Woman: Then, you'll have to play by our rules. You'll have to respect every choice a woman makes and take her side in every argument. Disagree with us or go against us and we'll label you a sexist, misogynist pig. Then, you'll never find love, sex, or any kind of social support.

Man: Wow. That almost sounds risky. I might just be better off watching porn and masturbating by myself.

Woman: Now, you're just making it worse. For one, watching porn or admiring female bodies in any capacity is insulting, demeaning, and objectifying.

Man: But I'm attracted to beautiful women. Is that bad?

Woman: It's awful! You're contributing to unhealthy beauty standards that not every woman can hope to achieve. You're part of a much larger problem in society that forces women to meet obligations that are difficult, inconvenient, or outright impossible. That makes you an accomplice to all the crimes ever committed against women.

Man: But I've never attacked, hurt, or insulted a woman in my entire life.

Woman: That doesn't matter. Since men have gotten away with too many crimes in the past, you have to be the one to pay the price in the present. That means you have to carry the guilt of men you've never met for crimes and attitudes you had no part in creating. If you go against this in any way, then you're an even bigger sexist misogynist.

Man: I don't want that. I don't want that at all. I guess I'll have to find some other way to masturbate.

Woman: You're still making it worse. You see, women can masturbate because it's sexy and erotic. Men can't. It's just disgusting for reasons that neither of us can change. If any women finds out you've ever masturbated or paid for sex in any capacity, then they'll think you're a creep and a loser. They won't even look at you, let alone want to be with you.

Man: But that's not fair! I can't turn off my desires.

Woman: That's too bad. You'll just have to suppress them while you jump through all the elaborate hoops a woman demands in the meantime. Just remember that even if you jump through all those hoops and do everything they ask, they still reserve the right to not have sex with you or love you in the way you want. That's their choice and you can't do anything about it.

Man: So what am I supposed to do? This is making me kind of frustrated and angry.

Woman: That's not my problem. You either play by these arbitrary rules or we cut you off socially, sexually, and romantically. Try to change any of these rules and that just makes you the biggest misogynist of them all.
I'll stop there and give everyone a moment to fume. Take all the time you need. It's not the first time I've crafted a scenario with some pretty distressing monologues.
If you can get past the outrage, then try and take a moment to reflect on the circumstances in the scenario. Men are in a situation where the path to the kind of sexual, emotional, and social fulfillment that all social species seek is full of potential pitfalls.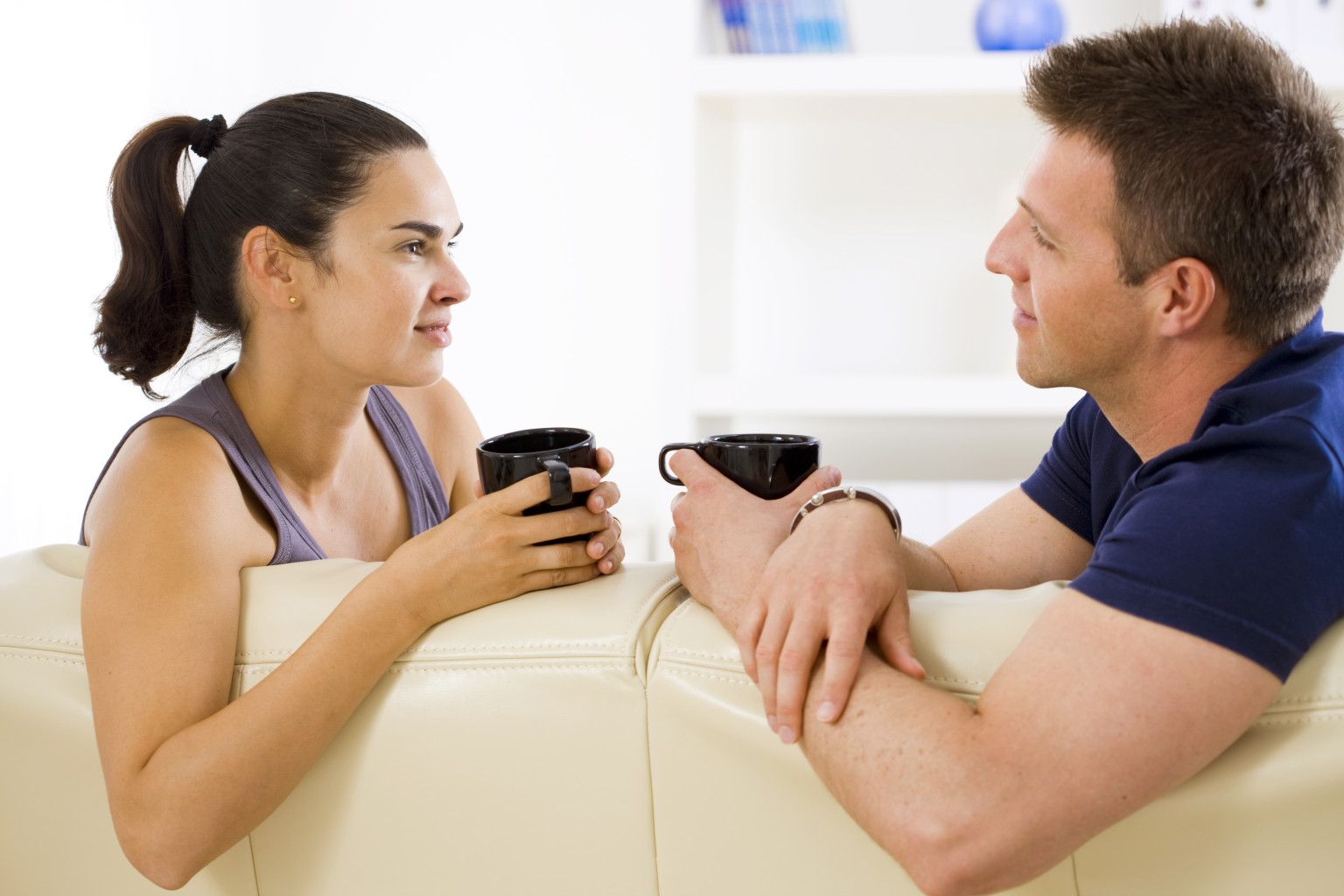 Since those obstacles have gotten a lot more treacherous lately, it's even harder for men to actively seek the very things that make them healthy and fulfilled. It's akin to forcing the rats from the cocaine experiment back in the cage and demanding that they not succumb to the detrimental effects.
Now, it's worth pointing out that women didn't create these circumstances. There's no feminist conspiracy any more than there's a nefarious patriarchal conspiracy. In fact, some of these circumstances stem from traditions men have promoted, like the whole obsession with female purity and the concept of slut-shaming. Men have done more than their part to create and exacerbate these circumstances.
As it stands, though, the circumstances for men are such that frustration, anger, and isolation are almost inescapable. Unless you're very rich and very well-connected, you've got a lot of hazards to navigate. Slip up and you'll be labeled a creep, a misogynist, or worse. Even if that doesn't put you in a literal cage, it'll make you feel like you're in one. At that point, is it really that surprising when a person's behavior comes off as toxic?
With these circumstances in mind, the concept of "toxic masculinity" becomes even more asinine because it utterly ignores this context. Absent that context, it can only ever damage whatever harmony men and women have. Given how sensitive we've become to scandals and sexism, we can't afford to do much more damage and expect either gender to come out better.