For most of human history, society regularly concerned itself with how much sex people were having. It wasn't always just a matter of people having too much sex. The collective forces of religion, government, culture, and social norms all worked together to encourage people have the "right" kind of sex.
I put "right" in quotation marks because the whole concept of there being a "right kind of sex" is asinine to begin with. The concept only exists to the extent that it reflects the genuine, pragmatic concerns of previous societies about maintaining a growing population in the face of constant war, famine, plague, and whatever other forces were conspiring to wipe out the human race.
Pragmatic or not, the amount of sex that people have is still a concern and probably always will be to some extent. Unlike 99 percent of human history, though, having enough sex to make enough babies to keep the species going is no longer an issue. If anything, having too many babies is a larger concern.
It's within this unprecedented situation, one in which the human race has made so much progress and dominated the world so completely, that we're also facing a growing issue. People are having less sex. According to the journal Archives of Sexual Behavior, overall sexual activity has been declining since the mid-2000s.
The rate of decline is even more significant among the younger demographics. According to the Centers for Disease Control, the amount of sexually active teenagers declined from 47 percent in 2005 to 41 percent in 2015. Considering that at least half of the teenage population was sexually active throughout the 90s, that is not a trivial decline.
I've talked a bit about this decline in sex. Being an aspiring erotica/romance writer, it's one of those trends I need to keep up. I've posed a number of potential explanations. I've explored the possibility that society is becoming more sexually uptight. I've also talked about how the ongoing anti-harassment movement may impact our sex lives.
However, there may be an even more powerful force at work that's hindering our collective ability to get frisky, especially among youth. For once, it has nothing to do with religion, government initiatives, or hashtag movements. In fact, this force may be more powerful than all those forces combined. It has a name and it's one we know well: Netflix.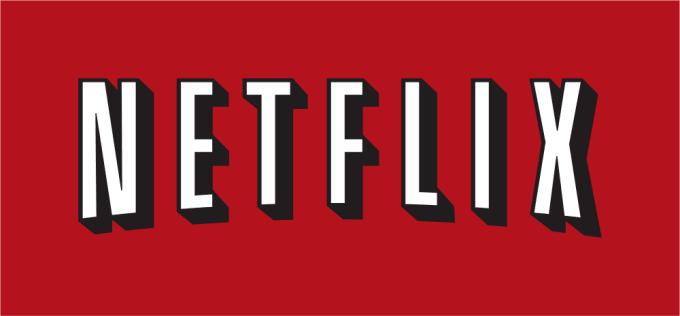 This actually might be one instance where I don't need to present a long, detailed explanation about how something affects our sex lives, our culture, and our society as a whole. There's no need to employ caveman logic or scrutinize agendas. I think most competent can probably look at these trends in sexuality and readily accept that Netflix might very well be a factor.
I admit when I first heard it, I thought it made too much sense. I first saw it in an article in Politico that I thought was an Onion spoof. Apparently, it's a serious story entitled "Too Much Netflix, Not Enough Chill: Why Young Americans Are Having Less Sex." Granted, a lot of it is lumping correlation without digging into the causation, but it does make some pretty compelling points.
Dating has fallen precipitously in recent years, at least among teens, as smartphones and screens have become more popular. In the past 10 years, the share of high school seniors who reported ever going out on dates fell from about 70 percent to approximately 55 percent. We don't have data for dating among adults, but "socializing offline" is down among them, too. For all the talk about young adults' "Netflix and chilling," many young men and women may end up just bingeing on Netflix, not chilling.
Within those points, however, is a growing sentiment in which people opting for Netflix is more a reaction than a provocation. The article spends a lot of time breaking down other ongoing trends, including a few from the anti-harassment movement. It's not that people want to cut themselves off from intimacy, but the risks of getting intimate are greater, albeit not for the same reasons that we had in the past.
These days, young people are less concerned about being branded with a scarlet letter or challenging the sexual norms of our uptight ancestors. However, they are concerned about navigating an ever-changing social landscape that seems to disparage horny men and horny women.
For full-grown adults, it's already pretty dangerous, as Aziz Ansari found out recently. For inexperienced teenagers, it's probably even more terrifying. The article even highlighted a few of the notable pitfalls that are likely discouraging young people from putting themselves out there.
One is that in an era where concerns about sexual consent are becoming more salient, false allegations of sexual assault or rape may become more likely to proliferate, driven partly by a lack of clarity about how to define consent in sexual encounters that are often ambiguous and alcohol-fueled. Think of the fraternity accused of gang rape in the retracted Rolling Stone story about the University of Virginia. Or the bizarre charges made by Columbia University's "mattress girl," Emma Sulkowicz, against her former friend and lover, Paul Nungesser. Or the sexual assault charges lodged against Alphonso Baity that led to his expulsion from the University of Findlay, despite the fact that multiple witnesses were willing to testify that he engaged in consensual sex with his accuser. Or the successful cases that have been brought by men thrown out of college for alleged sexual assaults. Such allegations can do untold harm to the reputations and lives of many parties—mostly men—who engaged in what seemed to them to be consensual sex.
This is where Netflix comes in, almost by accent. In the past, it was a lot harder to stay entertained and content while also suppressing sexual urges. Why else would chastity belts have been a thing? When there wasn't much entertainment beyond books and games, it was only a matter of time before those basic urges caught up with people.
Netflix does something that even the strongest chastity belt can never hope to do. It actually succeeds in keeping people distracted and content so that those base desires can't occupy our thoughts. When there are so many amazing shows, from "Bojack Horsemen" to "Travelers" to "House of Cards" to "Stranger Things," who has time for sex?
I write that only half-jokingly because, while it's not possible to completely overwrite our base desires, it's still possible to distract us. Human beings are, from a biological standpoint, pretty easy to distract. In the era of the internet and streaming media, it has never been easier to forget about the fact that you're not having sex.
Add on top of that the growing risks with just attempting to get sex, thanks to concerns about harassment and assault, and Netflix suddenly seems like the path of least resistance. You won't get accused of assault or harassment by staying home and watching Netflix. You also won't get pregnant or a nasty disease, either. Add the inherent entertainment of the content and even I can't deny the appeal.
Now, it's still doubtful that Netflix and others like it are the primary reason for the decline in sexual activity. As anyone familiar with logical fallacies will tell you, correlation does not equal causation. However, when scrutinized within the context of evolving sexual attitudes, the deficiencies of the past, and basic incentives, I think it's reasonable to conclude that Netflix is a factor.
That trend, like all trends, is likely to change over time. It's impossible to predict how our sex lives will change in the next few years, especially as emerging technologies start to affect sex and society at large. For now, there are a lot of factors affecting our sex lives. Netflix is just one, but as someone who is a big fan of "Bojack Horsemen" and "Stranger Things," I think it's more powerful than we think.