I don't often talk about the porn industry on this blog. I know that sounds like an oversight, but it's a deliberate oversight. In my experience, porn is just one of those things that either bothers certain people to no end or is just shrugged off by everyone else.
We know it exists. We know it's a big business that has always existed, to some extent. Sure, it's controversial. Some still try to fight it, but to date, nobody has ever won that fight and the sheer amount of porn that exists is proof of that.
As an aspiring erotica/romance writer, who also happens to be a straight man with an internet connection, I'm very much aware of porn, the industry that makes it, and the consumer base that fuels it. While erotica novels aren't quite as taboo as porn, it does have many similarities. "50 Shades of Grey" proved those similarities aren't that subtle.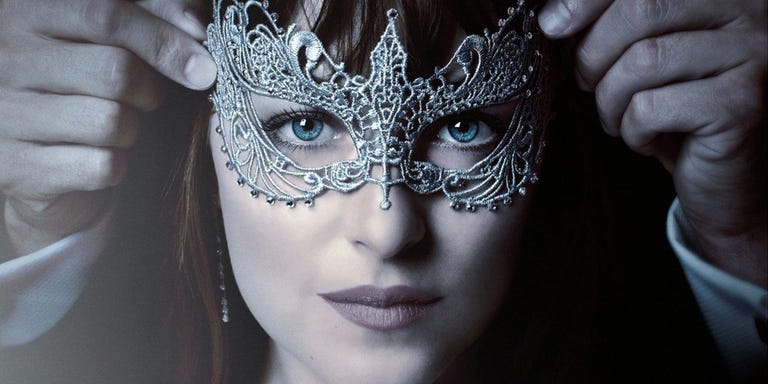 In addition, those same trends can also reflect evolving attitudes towards sex, sexuality, and how people treat intimacy. One might be forgiven for thinking that everything involving sex, intimacy, and how we consume erotic content is devolving into chaos. However, in the midst of all these unsexy trends, I'd like to offer some news that should further complicate the evolving sexual landscape.
According to recent data released by PornHub, also known as the most popular porn site on the internet, 2017 saw the biggest surge in porn consumption came from women. More specifically, the search term "porn for women" increased in popularity by 359 percent. Even if you're terrible at math, you understand that's a significant increase.
It's an increase that the porn industry is noticing, among others. They kind of have to notice it because women still make up half the population last I checked. Even though catering to mostly men has helped make porn a multi-billion dollar industry, it still has room to grow and women are the key, just not in the way the industry is used to.
Whether it's due to the impact of "50 Shades of Grey" or the impact that feminism has had over the past few decades, more women are consuming porn than ever. Granted, that could just be because more women are willing to admit it, but the data is there. This is happening, regardless of what men or other women say about it.
The type of porn they're consuming is also noteworthy, if only because their patterns of consumption are different from those of men. According to Vice.com, the type of porn women search for varies in terms of theme and genre. They're not wildly different from men, but it does highlight some differences in terms of the erotic content both genders pursue.
While I'd love to talk more about the types of adult content women are seeking, if only to highlight how I can work that content into my novels, there's a particular detail to this story that I want to highlight. I have a feeling it'll be controversial for some. I'm willing to take that risk because I think this is worth saying.
More women consuming porn is a GOOD thing for both genders.
Take a moment to finish rolling your eyes. I understand that sounds exactly like something a man who regularly writes about sex robots and sex-positive superheroes would say. That doesn't make the statement any less valid.
While I won't claim that trends in women consuming porn are all good, as the breadth of human nature is far too broad for a claim that bold, I strongly believe that this is one of those trends where the positives outweigh the negatives. It's not just because it shows women are more comfortable exploring sexy things. I actually think the positives run much deeper than that.
That's because in recent years, the porn industry has only ever made headlines for all the wrong reasons. Between the recent spike in porn stars committing suicide and uptight politicians declaring it a public health crisis, it's safe to say that porn has a public image problem, to put it mildly. However, I think the foundation of that problem goes beyond the explicit content behind it.
To illustrate that, it's necessary to point out an unusual quirk in the effects of porn on men compared to women. There have been plenty of studies on how porn affects men. Some of it documents negative effects while others reveal positive or no effects. For women, though, the effects are considerably different.
It often occurs whenever there's a correlation between a negative consequence, like broken relationships and porn consumption. Whenever that correlation exists for men, it rarely occurs to the same extent, if at all, for women. That means that even if there are harmful effects of porn consumption, it does not affect women as much as men.
To further complicate those insights, as often tends to happen in sexually-charged issues, research has shown that couples who watch porn together are either not negatively affected or enjoy greater levels of satisfaction. That means when it comes to the effects of porn, context and attitudes matters. I've mentioned the importance of context when it comes to assessing masculinity. It seems to apply even more to porn.
That's why I believe women consuming more of it is a good thing, in terms of evolving that context. Unlike other hobbies, porn is unique in that it involves sex and sex often other people. When only one part of that equation is consuming the content, then that content is going to skew in the direction of those consumers. That's just basic economics.
In this case, those skewed economics can have unpleasant consequences. To those who claim porn creates unrealistic expectations about sex, this is why that occurs. When the consumer base is so narrow, it's going to become unbalanced. We saw that in the disparity of contraceptive development. Porn did the same.
Over time, that has the effect of narrowing the appeal of the content. To those not consuming that, it takes on a strange, if not taboo context. In the past, this has been reflected by women seeing men's consumption of porn as creepy or perverse. It's not unlike how comic books used to be seen as something for kids. Then, they evolved to capture a wider audience.
With women entering the consumer base, the porn industry has a chance to change that narrative. If women are watching more porn, then it becomes less taboo. On top of that, it expands the industry. I've talked before about how taboos fade or die off. One of the most potent ways taboos falter is when there are economic forces working against it.
In a sense, the best way for women to make the porn that men consume more equitable is to consume it themselves. By giving the industry a powerful incentive to balance out the content, they create the necessary incentives for producers to make the kind of erotic content that both gets them off and spices things up with their lover. It's ironic that this is how to make the porn industry friendlier to women, but it's also somewhat fitting.
As it stands, women's taste in porn are still evolving and the industry is still figuring it out. However, there are a number of sites out there looking to tap this once overlooked market. In wake of the recent sexual misconduct scandals, there's even a new sub-genre of porn called ethically produced porn. Think of it as fair-trade coffee for sex.
Regardless of how some feel about the porn industry, in general, or women entering a consumer base once dominated by men, their presence will have an impact. That impact may make some uncomfortable or upset at first, but I believe in the long term, it'll be a net positive.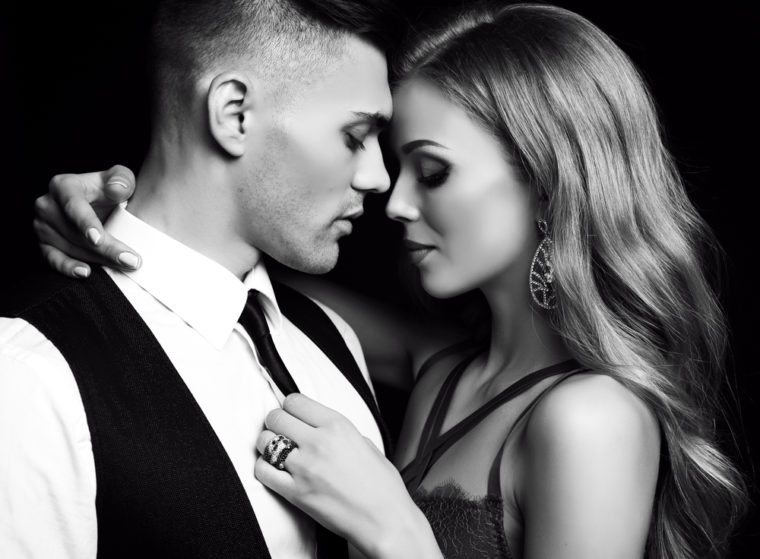 We're entering a world where it's not taboo for a woman to say she enjoys watching porn. It's also a world where men don't have to be as ashamed or secretive about their own porn consumption. I think when those respective taboos fade, it'll be easier for men and women to have honest conversations about what they like, what turns them on, and everything in between.
Sure, it'll be awkward. Men and women talking about their respective porn consumption is bound to cause more than a few stressful conversations. However, if the end result is a more open and honest understanding of our sex lives, then I honestly say that extra awkwardness is worth it.