In general, I tend to have a high opinion of the human race. I believe that, in general, people are inherently good and will do the right thing in the long run, even if it requires mistakes and missteps along the way. Some of my personal experiences have fed this belief, as well as stories of incredible acts of compassion.
I say that as a preface because my faith in humanity does have limits. There are certain issues where those limits become a critical factor in answering major questions about where we are, as a species, and where we're heading. I've tried answering some of those questions before, such as humanity's readiness for advanced artificial intelligence. Now, I want to try to answer another where I feel humanity's limits are a real issue.
It has to do with whether or not humans are alone in the universe. It's probably one of the most fundamental questions our species has ever asked, inspiring heated debates, famous equations, and Hollywood blockbusters. I've certainly asked that question a time or two when looking up at the stars. I imagine there are few people who haven't.
At the moment, the sheer size of the universe and the ever-growing number of planets we keep finding, the raw numbers make it almost certain that there's other life outside our planet. It may even be within our own solar system. Just finding some microbes on one of Jupiter's moons would be pretty profound, but I doubt it would bring that much change to the human race. Some might just brush it off or call it fake news.
It's the act of discovering intelligent extraterrestrial life that has far greater implications for humanity. I would even argue that those implications could determine whether the human race will survive beyond the destruction of Earth, which is inevitable. Even advanced artificial intelligence wouldn't compare because at least humans would create that. An intelligent alien civilization would be much less predictable.
In confronting this existential issue, I don't believe movies or TV shows have come close to getting it right. "Contact" made a commendable effort, but never gave more than a half-answer. Movies like "Independence Day" and "Close Encounters of the Third Kind" were overly simplistic in their approach. That's to be expected because, logistically speaking, there's no way to fit all the implications into a single two-hour movie.
I believe that to answer the question of humanity's readiness to confront an extraterrestrial species is multi-faceted. There are plenty of factors to consider, but before I get too bogged down by the particulars, I want to offer my personal opinion on the issue. Then, I hope to demonstrate why I have this opinion.
No, the human race is NOT ready for contact with intelligent extraterrestrial aliens, but we're getting there.
I know that isn't a straightforward answer. It may sound like I'm trying to stand on both sides of the fence, but like I said, the question is inherently complex. As such, it's hard to offer a simple answer.
Part of the complexity comes from circumstances. In an instance where scientists on Earth identify an advanced alien species, possibly by detecting an alien mega structure like a Dyson Sphere around a distant star, I think the human race could handle that, for the most part.
Such a discovery would be, by far, the greatest ever made in the history of humanity. It would be the story of the millennium and confirm, once and for all, the answer to one of the most fundamental questions our species has ever asked. Getting an answer to that question would change how we see ourselves in the universe, but the extent of the impact would be limited.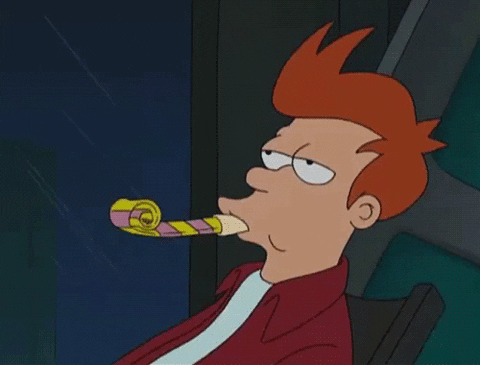 Sure, it might cause some disruptions with respect to major religions, although some denominations already preparing for that. It might also cause some ripples in the social fabric of society. If we know there are alien civilizations in the universe that are more advanced than us, then suddenly we have fewer excuses to impose petty divisions within our own species.
There would be upheaval. There would be tension, as well. I still believe that society would adapt in that scenario. Once the shock wears off, we may very well go back to how we were before. Future generations would just shrug off the notion that advanced aliens exist and focus primarily on the issues directly affecting them on Earth.
There's another instance, however, that has far more profound implications, as well as greater danger. In that scenario, the advanced alien civilization contacts us directly. Moreover, it effectively announces that it's coming to meet us and there's nothing we can do to stop it.
In that scenario, I don't think the current order will remain intact. If we found out tomorrow that intelligent aliens exist and they're on their way to greet us, I believe that society, as we know it, will fall apart under the weight of fear, uncertainty, and outright dread.
My reasons for believing this have less to do with my faith in humanity and more to do with my understanding of basic human psychology. It's proven science that the human psyche is adverse to uncertainty. From a purely survival standpoint, that makes sense. Not knowing whether there's a hungry lion hiding in the bushes is detrimental to our survival. We have a legitimate evolutionary reason for avoiding such situations.
An advanced alien civilization isn't just a possible threat. It's the ultimate uncertainty. Even if those aliens are peace-loving hippies who want nothing more than to create a utopian world for every species they encounter, we won't know for certain. Even if they try to articulate their peaceful intentions, we may not believe them because assuming wrong would be more dire than any hungry lion.
If an alien civilization is advanced enough to both contact us and traverse interstellar space, then it's highly likely that we wouldn't stand a chance at stopping them. Despite what "Independence Day" might have you believe, there's just no way we would be able to counter technology that could carry another species across the stars.
On top of that, we wouldn't even know if these aliens were biological creatures, like us. More than a few scientists have speculated that it's the natural path of all advanced life that it transcend its biology to become machines in part or entirely, which makes sense for any species that wants to survive in the vacuum of space. I would agree that any initial encounter humans have with advanced aliens will come in the form of a probe.
Even if that probe is no bigger than a basketball, its arrival on Earth would trigger so much panic that our society, economy, and political institutions wouldn't survive in their current form. That's not to say civilization would completely collapse. Some areas might descend into anarchy, but most wealthy countries would remain intact.
However, I believe they'll remain intact through strict martial law. I also believe that, in the face of incoming aliens, there would be a huge scramble among nations to put together some sort of defense plan. Anyone remotely experienced with science or engineering would suddenly become incredibly valuable for their skills and likely be required to work on this issue.
No matter what recourse humanity takes, though, I don't think it'll matter once intelligent aliens arrive. The worst case scenario is that people are so afraid that a few become too trigger happy and attempt to attack. In that case, if the advanced aliens are the vindictive type, they would probably wipe humanity out with the same ease that we would use to step on an ant.
While I don't think that scenario is that likely, I can certainly see fear dominating the discourse. It would probably extend beyond the initial contact. Even if  the aliens present themselves as friendly visitors, I imagine there will still be plenty of paranoia that it could all be a trick. Given how eager some people are to embrace conspiracy theories, I think this will cause plenty of problem, even in the best case scenario.
There's still a chance that the human race could adapt to this encounter and be stronger because of it. However, if I had to bet money on the ultimate outcome, I wouldn't wager much on that outcome. I think, at the moment, it's more likely that fear and uncertainty will lead to the kind of irrational behavior that would prevent humanity from benefiting from an encounter with intelligent aliens.
As it stands, humans can't even prevent conflict when encountering one another, especially if they look and act differently. I can't imagine it would be much better if we encountered a species that was so different that we just had no way of relating to them. At least with minorities here on Earth, we share the same basic human template. For all we know, aliens will look, think, and feel things that are beyond our abilities.
Now, I know that scenario sounds bleak, especially for someone who claims to have more faith in humanity than most. However, there's one last caveat that further complicates the issue and it has to do with the last part of my answer.
When I stated that the human race is not ready to encounter an advanced alien species, I mean that within a specific context. In the same way I don't believe humanity is ready for advanced AI at the moment, I don't think the collective psyche of the human race is to a point where we can accept the idea of confronting an intelligent alien civilization.
That, I do think we're more ready today than we were 30 years ago. Humanity has made remarkable progress with respect to technology, society, and general welfare. Being more connected through media, the internet, and globalization has helped us better see ourselves as one species, at least to the extent our inherent tribalism will allow.
I believe that in the coming decades, especially as we augment our brains and our bodies, we'll be more prepared to encounter an extraterrestrial intelligence. I'm not sure we'll ever be completely ready, but I do think we'll get to a point where we, as a society, will be able to handle it.
Whether or not that point comes within my lifetime or that of the kids being born today is hard to say, but given enough time and continued progress, I believe we'll get there. For now, though, the prospect of encountering an intelligent alien civilization would incur some pretty detrimental effects on our species and our world. Even if aliens come in peace, we just not be ready to accept it.