People have been waging wars since the dawn of civilization. These never-ending struggles have people clash over ideas, concepts, and identities that cannot and will not be resolved. Some of these conflicts have literally reshaped society and the world we live in. They are a fundamental, and at times inescapable, part of civilization.
Then, there are the subtle, less obvious wars that we never win, but insist on fighting. These wars rarely have epic battles or iconic names like Waterloo, D-Day, or Super Bowl XLII. On some level, we know these wars can't be won. We know we inflict a lot of collateral damage by fighting them. We've just been doing it for so long that we don't know how not to fight it.
The war, in this case, involves horny women. Yes, that's a war too. I know I dedicated an entire post to documenting the war on horny men. Even though I am a man with functioning genitals and a healthy sex drive, I don't deny that women experience plenty of horniness, as well. I also don't deny that those same women have endured a war that has spanned generations, cultures, and rap battles.
Despite not being a woman, I think it's important to touch on that struggle, especially since recent scandals and trends in our sexual culture have taken the war to uncharted territory for both genders. For women, in particular, the conflict is far different from the one they're used to fighting.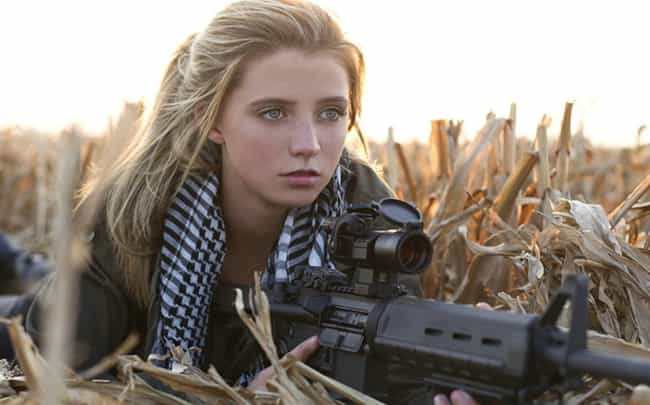 Anyone who has studied history, or just listened to Pat Robertson for more than five minutes, understands that civilization hasn't exactly been kind to the female libido. For a good chunk of human history, a horny woman had exceedingly limited options.
If they weren't having sex with their husband, who they probably didn't even choose, then they weren't having much sex. For the most part, a man could get away with having a few mistresses or seeing a prostitute every now and then. If a woman dared stray from her wifely duties, though, the punishments were severe.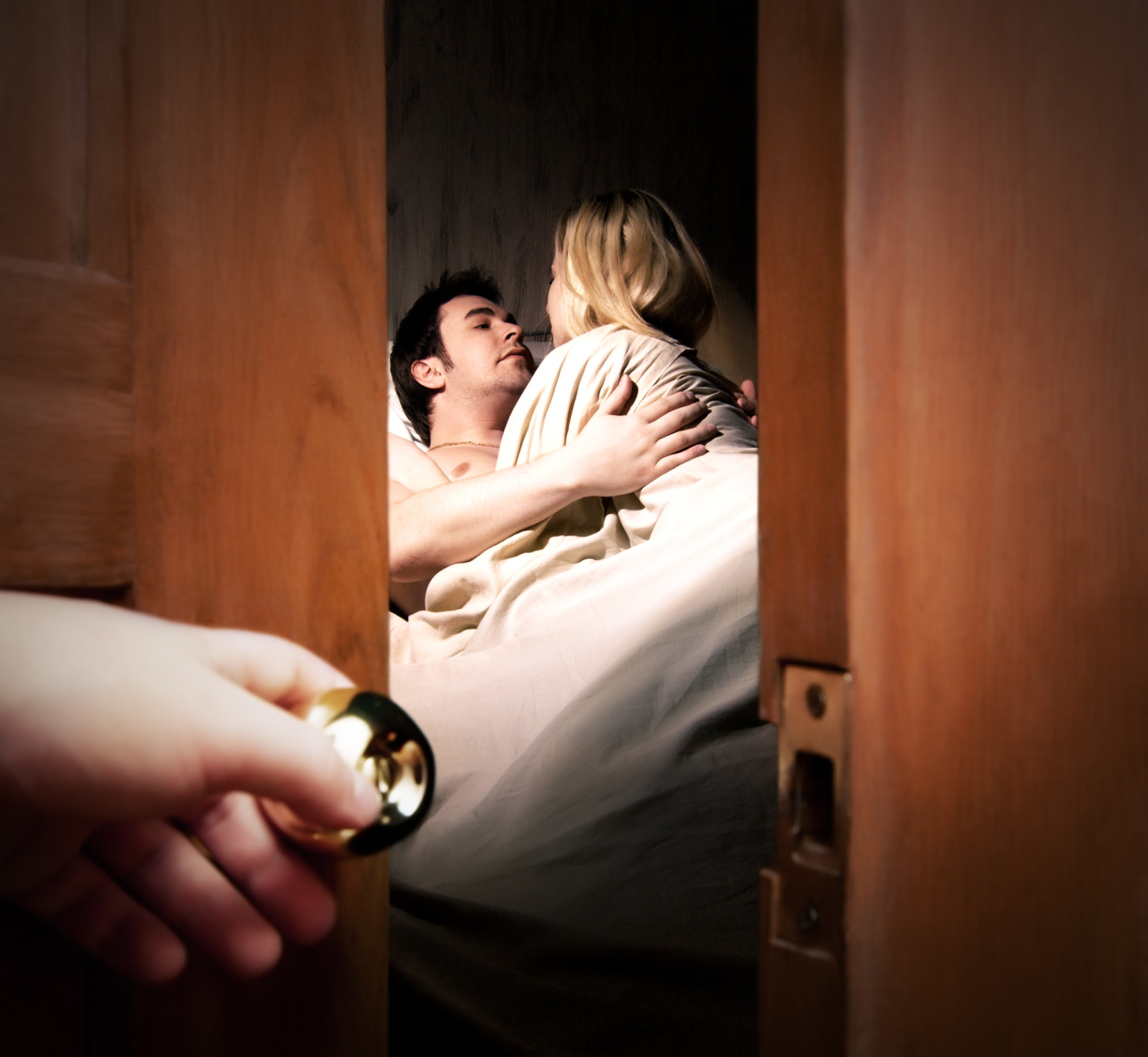 Even today, a woman sleeping around on her husband is dangerous in some parts of the world. Even when it doesn't get you killed, it can ruin your life in many other ways that men rarely deal with. It's not fair. It's certainly not in line with notions of gender equality. That's the problem with wars, though. Things like logic, justice, and compassion are the first to go.
Why is this war even being fought in the first place, though? Moreover, why are women dealing with a different war than men? Well, there are many answers to that question and most of them will piss off most feminists, egalitarians, or people who just value any semblance of fairness.
I've touched on it before, to some extent, but the foundation for the war on horny women has its roots in a mix of biology and economics. Humans are a sexually dimorphic species in that each gender bears distinct traits that set them apart, beyond the presence or absence of certain organs. However, the trait that most distinguishes women is their ability to have children.
It's a beautiful, but critical skill that any species needs to survive. A great deal of energy goes into giving incentives for humans to make babies and some of those incentives are pretty damn powerful. However, because of the biology involved, there are circumstances that set a horny woman apart from a horny man.
In terms of raw numbers, horny women are at a evolutionary disadvantage. No matter how horny they are or how much sex they have, they can only bear one or a few children at the same time over the course of nine months. Men, on the other hand, can impregnate dozens of women and sire a much larger volume of offspring.
From an evolutionary perspective, it's like one person has a butter knife and the other has a machine gun. One tool is just inherently better at doing more damage. Now, if men and women are living in some hippie commune where nobody cares about which kid belongs to who and nobody has to deal with messy child custody hearings, then a horny woman doesn't have much issues.
Unfortunately, hippie communes are few, far between, and prone to poor hygiene and clogged toilets. Much of our civilization was built on complex, hierarchical societies that required men to work the fields, women to care for children, and a certain assurance that the kids you had were yours.
Before the days of Maury Povich, though, the only way to be sure of that was to be sure that a woman was faithful from her wedding night onward. Since people rarely trust the horniness of their spouses or the men who may seduce them, this led to traditions and taboos that demanded modesty and subjugation for women.
It didn't matter how horny or sexually unsatisfied they were. From the perspective of society, it was more important that these women remained "untainted" so that men could be sure their kids were legitimate and there were no nasty diseases, a common problem that plagued ancient societies to no end. It wasn't as much a war of misogyny as it was a war of practicality.
Even after we learned to treat disease, control conception, and test for paternity, the idea of a horny woman is still taboo. There are some that even claim that promiscuous women bring down entire civilizations. These are not claims that anyone should take seriously, but they do reflect the ongoing struggles of this war.
The idea of a woman being horny, sexual, and feeling no shame about it just seems wrong to many people. They see that and they see an affront to how they believe society should work. Never mind the fact that society is always changing and technology promises to accelerate that change. We, men and women alike, are still stuck in this war-like mentality when it comes to horny women.
It often manifests in subtle ways. Watch any slasher movie, sitcom, or poorly-scripted reality show and you'll see a similar theme. The horny, promiscuous women are the villains. They are an evil, corruptive force that undermines all that is good and noble. Why else would Regina George be so easy to despise?
Beyond the media, female horniness is often presented as something that has to be contained and hidden. Unlike men, who are expected to fight the wars and work the fields, the standards for women are different. A "good woman" is someone who doesn't sleep around, flash her tits, or show off her thong to an entire basketball team. A "good woman" stays home, has babies, and dresses in a way that doesn't attract horny men.
That's why modesty is conveyed as such a virtue for women, but not so much for men. That's also why exceedingly repressive societies segregate women from men. The possibility that someone might get horny and might act on that horniness is seen as a bomb going off in house full of puppies. It's just that terrifying.
However, despite this centuries-old war, ripe with traditions and taboos, women still get horny. Women still want to have sex and not just to make babies, but to enjoy the toe-curling pleasure that comes along with it. No amount of modesty, shame, or scorn can stop it. That says a lot about the strength of horny women. As an aspiring erotica/romance writer, I can't help but admire that.
As much an optimist I am, at heart, I don't see the war ending anytime soon. Like the war against horny men, certain taboos and insecurities still linger. Some are cracking, though. Just recently, Mayim Bialik from "The Big Bang Theory," generated a lot of criticism for daring to claim that women should dress more modestly in order to avoid harassment, as though horny men aren't that determined.
Naturally, albeit unfairly, she got accused of blaming the victim for the misdeeds of horny men. The idea that horny women are somehow responsible for crimes committed against them is rightfully absurd, but the notion that horny women need to contain themselves while some men can still push the boundaries is beyond absurd.
As I said at the beginning, the basis of the war on horny women is neither fair nor logical. Compared to the war on horny men, though, it's just unfair and illogical in a very different way. There reasons and justifications for the war are changing and will likely continue to change, especially as certain medical advancements emerge.
Whatever the change, though, the war will continue to rage. Horny women will still be considered this taboo force of chaos that could potentially undermine the whole of society. This may be a taboo that's impossible to break, but that may not matter much in the long run.
No matter how the war is fought, whether by religious dogma or excessive shaming, it won't turn off that fundamental drive to make love or to enjoy good orgasm. In the long run, the horny women will win, if only because the horny men will want to hang out with them more. I'm not one to take sides in a war, but if my sexy novels can act as battle cries, I'm happy to do my part.