There's been a lot of talk about fascism lately and I don't deny that I've contributed to it. I tried to make that contribution meaningful and even sexy, but I know I'm facing some pretty strong headwinds that have managed to undermine far more relevant voices, like CNN.
Even if it is an uphill, fruitless discussion to have in the long run, it's still worth having, if only to understand the forces behind it. It's only when we understand something so daunting and dire that we can better deal with it. Like divorce, a death in the family, or a slow internet connection, it helps to maintain some sense of perspective.
With that in mind, I want to shift the discussion somewhat to something more practical. No, that doesn't mean I'm about to trivialize the horrors of fascist regimes or make light of their victims. I like to inject sex appeal into everything I talk about, including fascism, but even I can't make those topics sexy.
To that end, I'd like to focus on what people can do to actually resist a fascist regime. The topic of "resistance" has been a major issue lately, especially after what happened in the 2016 Presidential Election. There have been major protests, some of which I've discussed and some of which have become talking points for major media figures.
There's plenty of angry rhetoric. There's plenty more whining, yelling, and personal insults. I'm pretty sure that everyone's mother has been called a whore at least once since January 2017. None of it is very productive, though. Most of it is just fodder for cable news and cheap laughs for those in power.
The truth of the matter is that there's a right way to do a resistance movement, even against a fascist regime. Even the most authoritarian governments in history are vulnerable to collapse. It's worth pointing out that nearly every major empire in history has collapsed, including the repressive ones. It may seem like a fascist regime can never fall. History, to date, says otherwise.
So with that in mind, I'd like to make another contribution to the discussion about fascism and the best ways to resist it. Moreover, I want to list the ways people can resist and have a good chance of surviving.
History shows that the kind of violent uprisings glorified in movies like "Red Dawn" may get people excited, and even horny in some cases, but it also shows that such violence tends to breed more violence. You need only look at the French Revolution or the Tiananmen Square protests for proof of that.
To bring down a fascist regime requires patience, foresight, and perseverance. Most importantly, the resistance needs to have easy tactics that everyone can do. That's why I've compiled a quick list of easy tips on how to resist a fascist regime the smart way. It's easy to do. It requires no violence. It just requires patience, perseverance, and a little luck. If done right, you're much more likely to survive.
Please keep in mind, though, these tips only apply to fascist regimes that are run by humans, administered by humans, and populated by humans. That means subjects of advanced alien overlords like the Borg or superhuman despots like Dr. Doom need not apply.
---
Tip #1: Leave If You Can, But Survive If You Can't
This is the simplest, most obvious tip to anyone unlucky enough to be living under a fascist government. I understand it isn't always possible. I also understand that dealing with refugees are a complex hot-button issue. However, when it comes to bringing down a repressive government, it can't be avoided.
One of the ways a fascist regime is inherently unstable is how it deals with it's smart, highly skilled population. Fascist leaders tend to not like anyone smarter than them. That usually means brilliant, highly skilled people end up leaving the country, taking their knowledge and expertise with them. Nazi Germany found that out the hard way.
Countries like Iran are finding out too. When your country is a repressive, uptight society that won't let well-paid, well-educated people have a beer or go to a strip club in peace, they tend to take their talents elsewhere. Without that professional class of people, a fascist regime can't really accomplish much. It's hard to make weapons of doom when you scare all the mad scientists away.
For those who aren't highly skilled individuals and are unable to leave, the best thing you can do is survive. I know that's much easier said than done, especially in the inherent poverty of fascist countries. However, being alive is important because it means the state still needs you. Without you, who's going to provide the slave labor and constant adulation that a fascist leader demands?
Brutal or not, a fascist regime still has to care for its citizens to some extent. It needs to spend time, money, and resources ensuring that its people are actually capable of providing the labor and human resources to make the system work.
They may not provide much, especially if you end up in prison or a work camp, but the mere act of being alive still undermines the regime. So long as your existence forces the regime to spend time and money making you a productive member of their agenda, you've got the edge to some extent. Letting yourself die would only do them a favor. So in a sense, the best resistance anyone can do in such a horrible situation is just survive.
---
Tip #2: Tell Rulers Exactly What They Want To Hear (But Don't Mean It)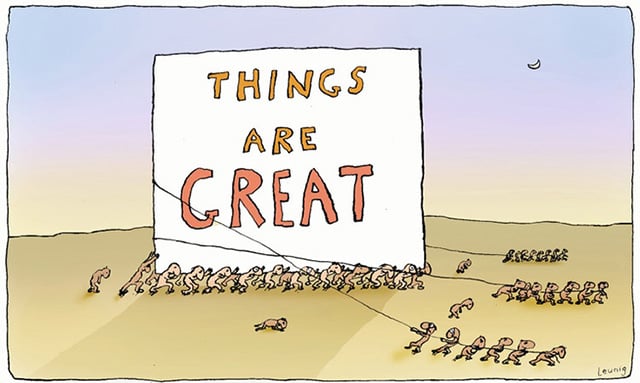 This is another one of those inescapable pitfalls of living in a fascist regime. On paper, it may sound like you're just emboldening the regime. That's true, if you're only looking at it in the short-term. If you're willing to play a little three-dimensional chess, though, you can turn the tables.
There's no doubt that living in a fascist regime will require you to glorify some despotic leader. You may hate their guts. You may pleasure yourself to the idea of them dying a violent death. That's fine. Keep that hatred and kink strong within you, but keep it within you. If ever you have to put on a fake smile and tell the ruler how big their dick is, just grit your teeth and do it.
You'll hate it in the short-term, but you'll see the benefits in the long run. It's one of those few times when the harshness of reality is on your side. If people only ever tell a dictator what they want to hear, they'll avoid telling them about serious issues that need to be addressed. They won't give the full story. They'll avoid the hard facts, but those facts won't avoid them.
As a result, fascist rulers will have a poor understanding of a situation or crisis. They'll be incapable of making the kinds of decisions that strengthen their hold on power. Eventually, those decisions will erode the regime's ability to function. They'll leave their society in such a poor state that no amount of adulation will change it. At that point, the regime is as good as gone.
---
Tip #3: Conform In Public, Defy In Private
This ties directly into the previous tip. If you're going to survive a fascist regime, you're going to have to put on a public face you hate and do everything the regime demands that you to do in order to be a good citizen. You'll hate it inside, but you'll still do it because that'll help you survive.
In private, however, you can afford to let yourself go. In fact, doing so will help inoculate you from the propaganda that all fascist regimes depend on to keep their population in line. Even repressive places like Iran are finding out the hard way that while some people show the necessary piety in public, they tend to get really freaky in private.
Now, I understand this would be even harder in a regime like the one described by George Orwell in "1984." However, keep in mind that the kind of surveillance described in that book is pretty much impossible in the real world. Even North Korea has a hard time preventing smuggling.
If anything, more intensive surveillance means that your actually winning. All that surveillance, costing the regime time and money that it would rather spend strengthening its power. Having to micromanage its citizens is a huge drain on any regime, fascist or otherwise.
Welcome that kind of micromanaging whenever you can. In the long run, the regime will run out of money before you run out of things for them to manage. That way, when the regime starts to collapse, it'll be easier for you and others dissatisfied with the regime to help it collapse. All you had to do was be deviant in private. Most people do that anyway so it's something everybody can do.
---
Tip #4: Create Impossible Issues For Rulers To Deal With
This is a bit harder, but still fairly critical. By creating impossible issues, I don't mean protest and complain to the fascist government. That's usually a quick way to end up dead, in prison, or in a forced labor camp. You can still frustrate the regime, but you can do it indirectly.
The easiest way to do this is to just not do your job very well. Channel your inner Wally from "Dilbert" and do just enough to avoid getting into trouble, but nothing more than that. Don't do your best. Don't go the extra mile. That forces the regime to commit more resources to doing something that shouldn't take so many to begin with.
Beyond just being a marginal worker, go out of your way to make day-to-day issues complex and tedious for the authorities. Think of it as a form of trolling, minus the insults to other peoples' mothers. The key is to get the government to deal with multiple issues on multiple fronts. They don't need to be big issues. In fact, the smaller the issue, the better.
Small issues frustrate governments far more than larger issues. Government, and its assorted bureaucracy, is a blunt instrument by nature. It can't deal with smaller issues for the same reason a doctor can't perform brain surgery with a baseball bat. It just doesn't have the tools. That won't stop it from trying. It'll just made a mess of things and that works to your advantage.
---
Tip #5: Weaponize The Power of Apathy, Boredom, And Dispassion
This goes along with the previous tip in that it takes being lousy at your job a step further. One of the most important tools that fascist rulers use is their ability to rally up the passions of the public. They use their gift for rhetoric and giving fancy speeches to work people into a frenzy so that they'll ditch all forms of critical thinking and follow them into battle.
While it helps fascist governments come to power, it's not very useful when it comes to maintaining power. Sure, fascist governments will hold military parades and create these big, gaudy monuments to their glory. However, it amounts to an oversized toilet for pigeons if it can't generate the same solidary.
That solidarity is the glue that holds a fascist society together. Apathy, Boredom, and utter dispassion is the solvent that breaks up that glue. If a government spends all that time and money blaring their glorious message to the populous, only to have them look back with blank and tired stares, they're screwed.
If the people aren't united and in an orgasmic frenzy of support, they're less likely to sacrifice or aid the regime. Sure, they'll follow the rules. They'll march in the parades. They'll even put on happy faces. They just won't put much energy or effort into helping the regime stay together. That's why the greatest tool any citizen in the resistance can have is their apathy. Without that, a fascist society just falls apart.
---
Tip #6: Let The Rulers Frustrate Themselves (And Stay Out Of Their Way)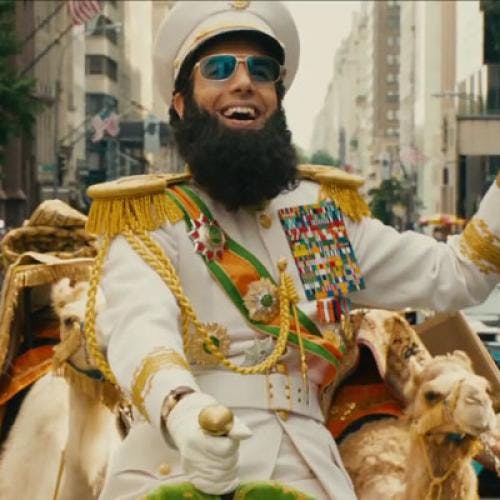 This is probably the most enjoyable tip on this list and not just because it doesn't require much effort. Technically, you really don't have to do anything to make this happen, so long as you follow the other tips I've listed.
That's because government and bureaucracy, at least those run by humans, are inherently flawed. That's because people are inherently flawed. No matter how dedicated or passionate they may be, they're going to make mistakes. They're going to fall flat on their faces. All you have to do is let them.
This is especially true of dictators, who everybody is afraid to restrain. Eventually, they'll get back up, blame everyone but themselves, and try to correct it. Chances are, they'll fall flat on their face again. They'll get even angrier. That kick-starts a brutal cycle that the dictator can't escape. Eventually, they'll frustrate themselves to the point of utter failure. Once they fail, the regime fails.
When this happens, the best thing anyone can do is stay out of its way. Every fascist regime has inherent flaws. You just have to be patient enough and tough enough to let them happen. It can be grueling and downright dangerous. In the long run, though, human nature and inept dictators will be on your side.
That, in essence, is the greatest and most fitting irony of fascism.