Has anyone ever asked you to do something you really don't want to do? Actually, let me rephrase that. How many times does someone ask you to do something you don't want to do in the past 24 hours? Let's face it. Unless you're a king, a dictator, or Taylor Swift, it's happened at least once.
Whatever was asked of you, how did you try to get out of it? I know some people will just grit their teeth and do it. Those people deserve ten times the respect they get. Every now and then, if not most of the time, we try to do something to get out of doing what we don't want to do. Whether you're in New York City or the Gobi desert, you can't escape these situations. They're just part of life.
Whenever we're in these situations, we usually try any number of things to get out of it. Whether it's chores, homework, or ballet recitals, we all have our own set of tactics. Some are more elaborate than others.
I knew a kid in school who could throw up on demand. He didn't even have to put his finger in his mouth. He could just concentrate, cough, and then spew the kind of chunky bile that would dissuade any teacher from giving him an exam. I lost count of how many times that skill got him out of trouble.
Most of us don't have that talent though. We all still look for ways to get out of things we don't want to do. I sure have. I don't deny that. I'm not saying that's a bad thing either. It's a good skill to have, knowing how to avoid situations that make you miserable. However, it does reveal an important concept that I find myself noticing more and more as I get older, although sometimes I wish I didn't.
It has to do with two simple words: reasons and excuses. They both have similar definitions. Most of the time, outside of a scientific context, we use these words interchangeably. For the most part, we understand the meaning behind them.
However, for the purpose of this discussion, as well as future discussions since this is a big topic, I'd like to focus on a particular context. Specifically, I'd like to focus on the situations and justifications we individually use to do or avoid doing something. Make no mistake. There is a difference between a reason and an excuse.
A reason is logical, narrow, and concise. It can be understood by anyone with a functioning brain and verified with simple tools. That's not to say a reason has to be cold and callous like a Vulcan. It just has to be valid and clear.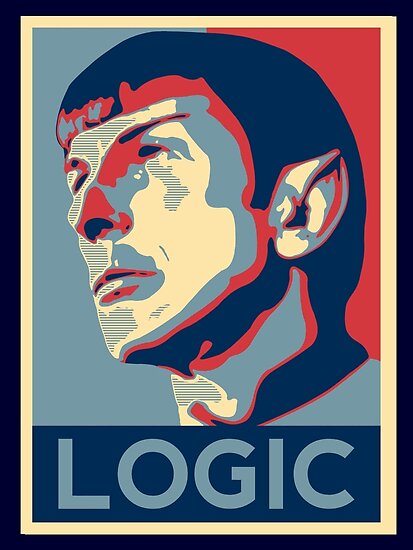 I'll offer a simple example. Growing up, there were a certain set of chores for which me and my siblings were responsible. If we didn't do these chores, we didn't get an allowance. It was that simple. The one chore I did most often was mowing the lawn. I didn't enjoy doing it, but I still did it.
Then, one day, I got sick. I'm not talking about a headache either. I mean I got really sick, so much so that I ran a 102-degree fever. I know because my mother took my temperature twice. I was then bed-ridden for the next two days. Somebody else mowed the lawn, but I still got my allowance because I had a valid reason. My parents understood that. I understood that. There was no need for debate.
Using this same example in lawn care, I'll highlight why an excuse is so different. If I wanted to use an excuse to get out of mowing the lawn, I sure as hell wouldn't have chosen something that could be verified. Sure, I could've claimed to be sick, but that would've been pushing it because they could check. They could take your temperature and see if you're running a fever.
On top of that, your parents may be really good at knowing when you're lying. Mine certainly were. It might as well have been their mutant power. They knew when I was lying and if I ever tried, I'd just make an ass of myself.
Plus, lying to your parents isn't just a dick move. It's a bad long-term investment. If you lose your parents trust, especially over something as trivial as mowing the lawn, then you'll give them way too many valid reasons not to trust you in the future, even when you have a good reason of your own.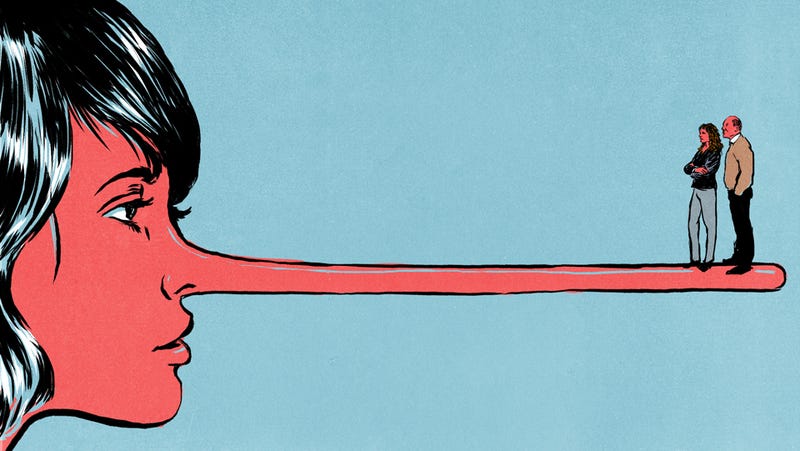 So in order to make a more valid excuse, you need to come up with something more believable. It doesn't have to be a lie. It doesn't have to be completely true either. You could claim you're depressed that your lover broke up with you. You could say there's a movie you'd rather watch instead. You could say you just don't feel like it. These aren't lies. However, they are still excuses.
The primary trait of an excuse is that it doesn't physically prevent you from doing whatever is asked of you. It defends and/or justifies your particular decisions, preferences, and what not. Being on vacation in Fiji ensures I can't physically mow the lawn. That's a reason. Being in a lousy mood and just wanting to sleep in does nothing to prevent me from operating the lawnmower. That's an excuse.
With that in mind, let's take the concept of reasons and excuses to a larger stage. Let's assess how this applies to the overall process we use in rendering the various decisions and actions of our lives. What we do and why we do it is at the core of what it means to be a conscious human being.
For practical purposes, we like to think that we're reasonable people. We like to think that we have valid reasons for what we do and why we do it. We break up with a lover because they're not right for us. We buy organic food because it's better for our health. We smoke pot because it makes us more fun to be around. Some of that may be true, but we still think of them as reasons and not excuses.
The problem with this is basically everything about it. Once again, caveman logic enters the picture and spits all over that rosy picture we have of ourselves and others. Based on our growing understanding of cognitive science and neurobiology, we have a better idea of how we make decisions and how we justify them.
When it comes to reasons and excuses, the two main factors are choice-supportive bias and cognitive dissonance. I know those sound like terms that Sheldon Cooper would use in a skit on "The Big Bang Theory" that somehow makes him sound like more of an asshole, but unlike 98 percent of what Sheldon says, these concepts are useful.
Choice-supportive bias is our tendency to ascribe positive attributes to the choices we make. It's also a byproduct of cognitive dissonance, which is just a fancy way of saying our brain feels stressful and uncertain.
In essence, our brain is wired to avoid wrong decisions and for good reasons. Back in the caveman days, if we made a wrong decision, it usually meant we ended up as dinner for a hungry grizzly bear or ate poison berries that made us shit out our lower intestines. We're alive because of this wiring so let's not discount its use.
Unfortunately, nature is still a blunt instrument and our brains don't know we only encounter bears in zoos that charge ten bucks for a soda. That aversion to making wrong decisions is still there, even when we decide something as simple as which breakfast cereal to buy.
With that in mind, we'll do anything and everything to avoid wrong decisions and the brain stress they cause. Unfortunately, that often means making excuses to reduce the stress and justify our choice, even if it ends up being wrong.
If that weren't bad enough, our brains don't run our decisions through a logic filters first. Don't worry though. That filter is still there in our brains. It's just not at the front of the line like we all wish it were. If it were, then half the videos on YouTube wouldn't exist.
Instead, according to current neuroscience, we make most of our decisions on snap judgments and emotions. Then, we'll use reasons and excuses to justify those decisions after the fact. Unfortunately, since reasons are so rigid and stubborn, we're more inclined to make excuses. Even if those excuses are mostly true, they're still excuses.
There are so many other dynamics behind reasons and excuses. There's no way I'll be able to cover even half of them in a single blog post. However, there is a reason why I'm discussing this topic and it's a good reason. It's applies to both my novels, as well as other topics with very sexy implications.
That reason will become clearer in later posts. For now, consider this a trailer of sorts, minus the cheesy one-liners and explosions. If possible, take a moment to analyze how many excuses you make for your decisions compared to reasons. You may be shocked/appalled/disgusted by what you uncover. I promise you, though, it gets much crazier.