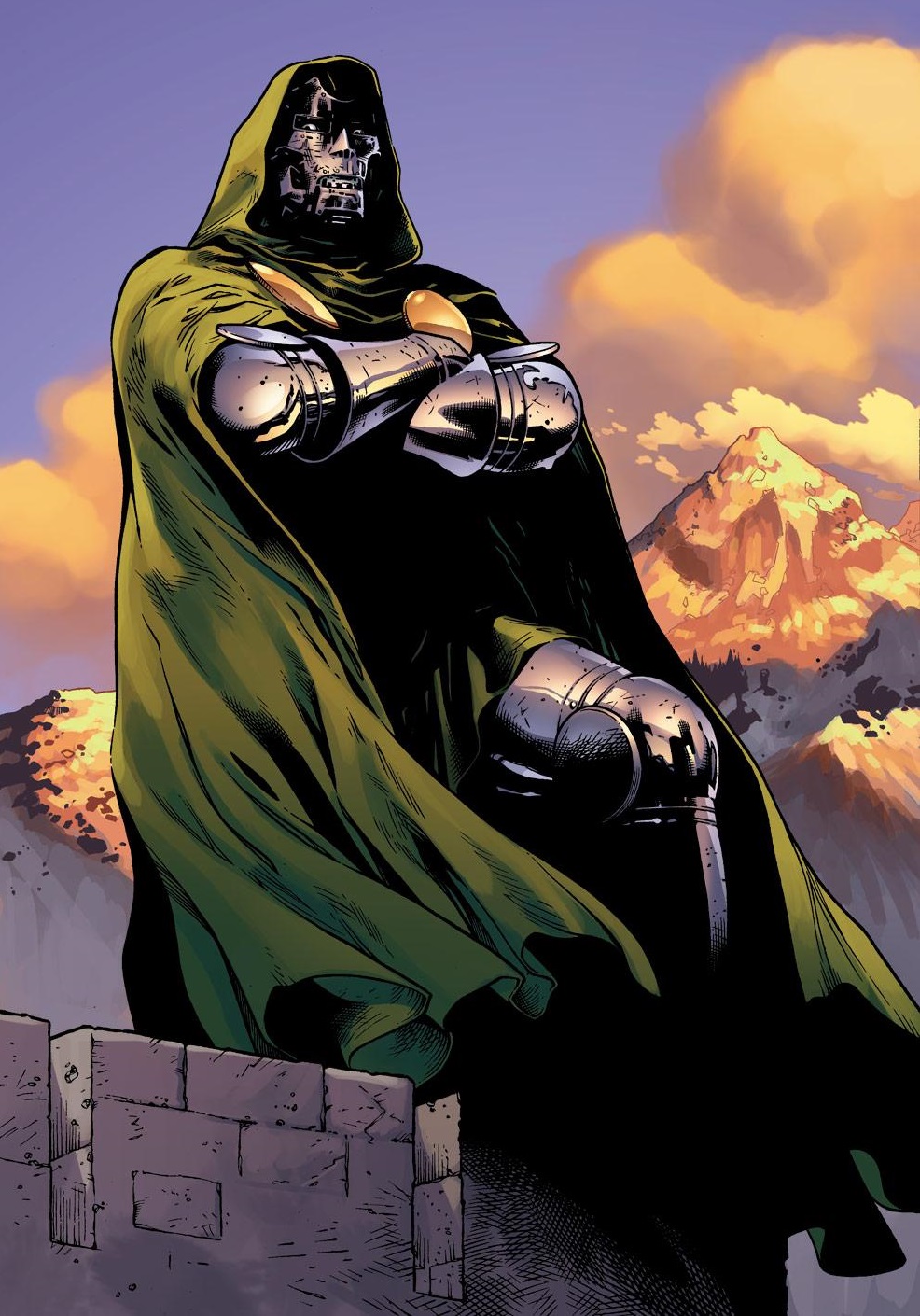 There aren't a lot of official rules on this blog. I try not to micromanage the what, how, and why of the content I talk about, beyond my sexy novels. However, there is one rule that might as well be a law of physics . If a particular topic can apply to comic books, then I will apply it to comic books.
I've already done it so many times on this blog, from sex-positive superheroes to showing why Magneto is the original Walter White to using an X-men comic to explore concepts of a balanced romance. While I love writing and talking about erotica/romance, I'll still use every opportunity to tie it into comics.
For the past few days, I've been talking about fascism and repressive government. It's a somewhat relevant topic, even after the 4th of July, because everybody seems to be throwing that word around these days. Liberals think conservatives are fascist. Conservative think liberals are fascist. At this rate, even anarchists will call each other fascist and fail to see the irony.
The concept of fascism is pretty complex. It has a dictionary definition, but that definition tends to get obscured by anyone who thinks a different political opinion is a threat to their own. Major conflicts like World War II have conditioned us to associate all the evils of the world with fascism. If your ideology seems bad, greedy, or evil in any way, then it must be fascist.
While that is a very childish approach to political rhetoric, relatively speaking, it also underscores the reason fascism and authoritarian governments exists in the first place. As George Orwell explored in "1984," these kinds of systems emerge anywhere people seek security and peace in the midst of war and conflict.
We see it happen all the time throughout history. There are many occasions where a repressive regime has arisen out of bloody conflict. Some of those regimes are still around and frustratingly contentious. At their core, thought, the dynamics are the same.
In times of chaos, conflict, and scarcity, people seek power and influence. Once they have it, they seek to maintain it at all costs. They'll try to control anything and everything, from the amount of bread everyone gets to how they conduct their sex lives. It manifests in many different ways, but the underlying principles are the same.
At the end of the day, the biggest problem with the systems surrounding fascism and repressive governments is that they still depend on flawed, petty humans with caveman brains. Sometimes, the rulers themselves are mentally unhinged. Sometimes, the people around them are petty, corrupt, or just plain incompetent. Often, it's a potent mixture of the two.
In some sense, we can thank our own inherent flaws as humans as the ultimate weapon against a fascist, authoritarian state. George Orwell may have highlighted the darker elements of humanity, but he grossly overestimated peoples' ability to manage others competently.
That leads me to Victor Von Doom, the alpha and omega of Marvel's long list of iconic villains. In any list of the top villains of all time, Dr. Doom usually ranks near the top. A series of sub-par "Fantastic Four" movies have routinely failed to do justice to the breadth of Doom's villainy. However, once you understand his roots, you understand why he is the ultimate counter to George Orwell's dystopian fever dream.
There are too many details about Dr. Doom's life and history to do him justice in one post. WatchMojo does a fairly good job of summarizing where he came from, but for the sake of this post and how he relates to my discussions on fascism, all you need to know is that Dr. Doom is the perfect ruler.
I don't just mean that in the sense that he has the power, charisma, and resources to rule a country. I mean that, by almost every objective measure, Dr. Doom is the perfect ruler. Put him at the top of any government, be it a democracy or an authoritarian state, and he'll make it work. Moreover, he'll do it in a way that's terrifyingly efficient.
That's because Dr. Doom isn't just some evil sadist who just wants to control people for the fun of it. He's one of the smartest human beings to have ever lived. He didn't just master science as a kid. He mastered science and magic. Even Lex Luthor can't make that claim. He just mastered science. Compared to Dr. Doom, Lex is an underachiever.
Beyond just being smart and mastering things few can ever hope to master, Dr. Doom is extremely driven and makes no bones about it. He doesn't just think he's superior to every other human being on the planet. He knows it. If anyone dares question it, he won't just prove them wrong. He'll do so in the scariest, most intimidating way possible.
This isn't just someone you respect. This is someone that scares the hell out of you, but for all the right reasons. As arrogant as he is, he doesn't see himself as a villain either. Even Stan Lee, his co-creator, doesn't see him that way. In an 2016 interview, he said this about Marvel's greatest villain.
"Everybody has Doctor Doom misunderstood," Lee said. "Everybody thinks he's a criminal, but all he wants is to rule the world. Now, if you really think about it objectively, you could walk up to a policeman, and you could say, 'Excuse me, officer, I want to tell you something: I want to rule the world.' He can't arrest you; it's not a crime to want to rule the world. So […] it's unfair that he's considered a villain, because he just wants to rule the world. Then maybe he could do a better job of it. So I'm very interested in Doctor Doom, and I'd like to clear his name."
Therein lies the greatest irony of Dr. Doom's villainy. Sure, he wants to take over the world and he routinely clashes with Marvel's most iconic heroes in the process. However, it's why he does it that makes him stand out.
In one iconic story from 2010 fittingly called "Doomwar," his true motivations for conquering the world come to light. In that story, Dr. Doom encounters a god-like being named Bast, also known as the Panther God. In that encounter, Bast reveals something critical about the future of the world.
As anyone who has ever followed Marvel comics for any number of years will tell you, there are a lot of alternative universes and timelines. Some are dystopian, even by George Orwell standards. Some are just different in a few minor details.
However, the Panther God saw all these universes and timelines and came to one inescapable conclusion. The only timeline in which humanity was free from suffering and want was a timeline in which Dr. Doom ruled the world. In a sense, that almost makes Doom a hero. Then again, he's still the same guy who once sacrificed the woman he loved for more power.
Beyond those overtly villainous details, there's a lot of merit behind that vision and not just because it came from the Panther God. Dr. Doom already knows how to run a country and a government. For much of his history, he's run his fictional home country of Latveria and, by all accounts, he's run it very well.
He ran it so well that, when he took over the country, every soldier and citizen that had been fighting for the previous ruler just stepped aside and let him take over. He didn't force his people to love or respect him into submission. He proved himself. He did such a good job that nobody in Latveria besides the previous rulers wanted to stand in his way.
He didn't just stop at taking over his home country either. Dr. Doom helped it prosper. In another iconic line of Marvel comics, Dr. Doom turned a country of bankrupt peasants into one of the top 10 economies on the planet within a couple years. That's the kind of growth that even hardcore libertarians have to respect.
Doom does this because, and this is worth emphasizing, he's extremely smart. He's not just smart in that he can outwit gods and cosmic forces. He's smart in that he knows how to manage a country, a people, and everything in between.
He does this largely through an army of loyal robotic minions, including specialized robots called Doombots. They're not just ordinary killer robots either. These robots actually think, behave, and act as though they're the real Dr. Doom. It's kind of a running gag in the Marvel universe. Every time Doom is "defeated," it's often revealed that they just defeated a Doombot.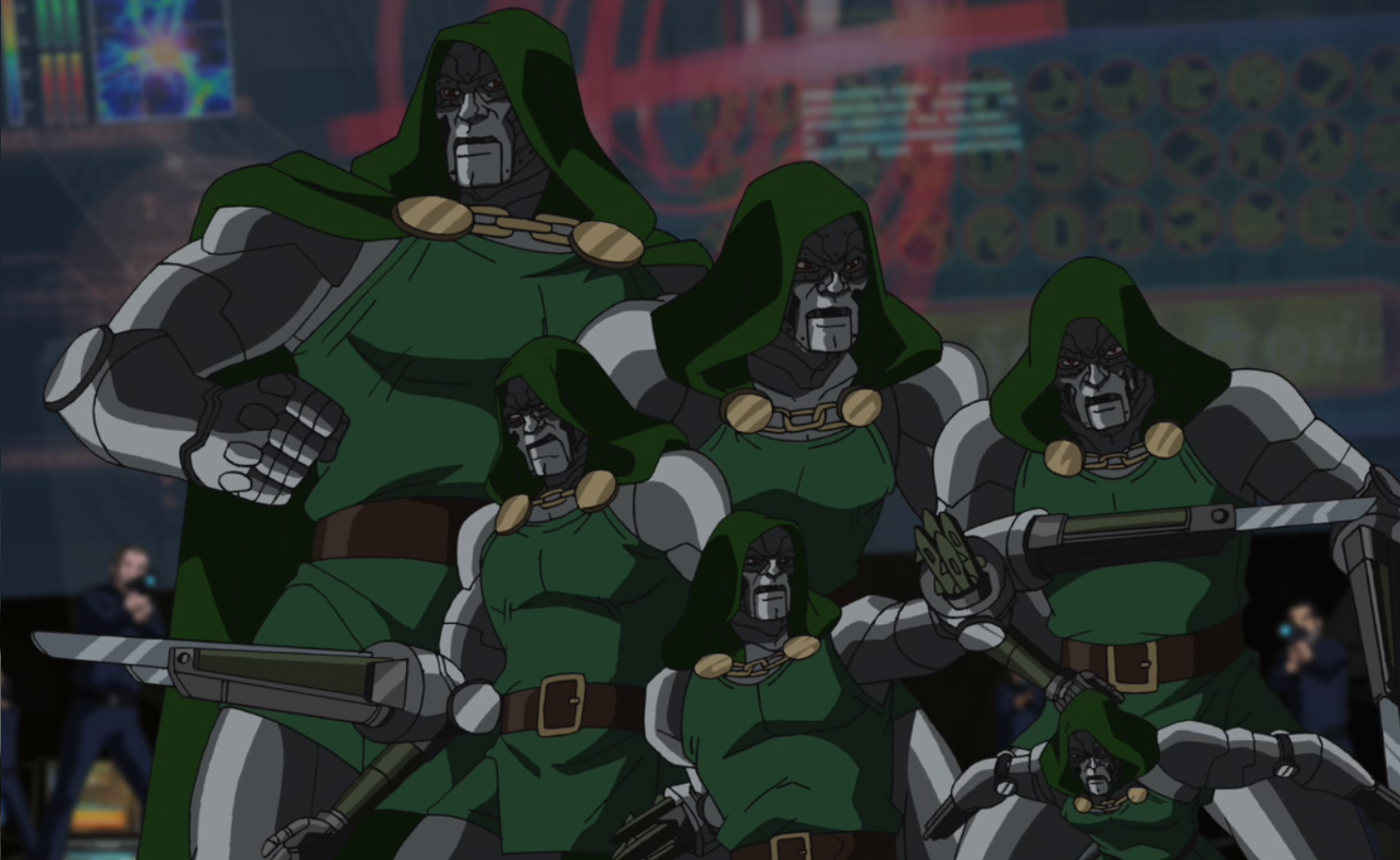 Beyond being a clever plot device, it also ensures that Dr. Doom's government never has to worry about insubordination, betrayal, or corruption. His robots, gadgets, and ability to use mind control ensures he maintains perfect control of his government from top to bottom.
Unlike the ruling party in George Orwell's "1984," there's no need for a massive professional class of bureaucrats that need to be constantly monitored. There's no need to set up a kind of thought police to ensure nobody even thinks about undermining the party. For Dr. Doom, that would be redundant. No matter what any of his citizens think, he knows he's smarter and more resourceful than any of them.
In addition, the party in "1984" didn't care much for the welfare of the people. They only cared enough to ensure the stability of their rule. Dr. Doom, on the other hand, does express a genuine concern for the well-being of his people. He will go out of his way to make sure that his people are free from suffering and want. Sure, they'll still fear Dr. Doom's wrath, but that's the only thing they fear.
That, more than anything, is what makes Dr. Doom the perfect ruler. He's so smart, so capable, and so resourceful that no other human in his home country or any other country could come close to matching him. On top of that, Doom actually produces results. The things that are typically impossible for a government to do, such as providing prosperity for all its people, are easy for someone like Dr. Doom.
Thanks to Dr. Doom's expertise, cunning, and willingness to cross any line, anyone under his rule will be safe and prosperous. They won't have to fear anyone harming them because they'd have to go through Dr. Doom first, a man who one-shot the Incredible Hulk and battled a race of space gods. With him, a border wall is both unnecessary and redundant.
Under Doom's rule, you are as safe as it's possible to be without locking yourself in an adamantium cage. You're also probably as free as you'll ever be. While Dr. Doom is a despot, he's never shown an inclination to micromanage his citizens' lives. He doesn't tell them who to love, how to love, and what to do with their free time. So long as they acknowledge his authority, they can do as they please.
He doesn't get involved in his peoples' sex lives. He doesn't try to run the economy. Near as anyone can tell, he doesn't even demand that certain words be censored from TV and movies. In that sense, Dr. Doom is less tyrannical than the FCC.
Sure, his citizens are still at Doom's mercy. If, at any point, they become a threat to Doom, he'll kill them without a second thought. However, Dr. Doom is not obsessively paranoid like the Stalins and Kim Jong Uns of the world. He's too smart, too cunning, and has too many Doombots on his side to worry about such trivial things. He is, for all intents and purposes, a benevolent despot.
There is no real-world, or even fictional, equivalent to Dr. Doom. However, much like Superman, Dr. Doom presents an ideal of sorts. He is everything people want in a ruler. He is smart, charismatic, imposing, strong, capable, resourceful, logical, and fair. He has the means, vision, and drive to do everything that people want their government to do.
In that sense, it wouldn't even matter whether a system is fascist or democratic. So long as there's someone like Dr. Doom at the top, it'll work. There are still many parts of his character that make him undeniably villainous. However, it's hard to deny his ability as a ruler. To live under his authority is to live in perfect freedom and security.
Remember that the next time you get into a debate about fascism or democracy. In the end, the only truth path to perfect governance is through Dr. Doom. That's enough to make both the Avengers and the Justice League cry.