Boredom can sometimes drive you to do crazy things. Give someone a bunch of paperclips, some sticky notes, and too much free time and wonderful things will happen. It can also inspire some truly horrible acts. I've already mentioned the horrific murder of Christopher Lane, who was murdered by three bored teenagers. That's an extreme rarity, for the most part, but it's an egregious act that helps highlight the power of boredom.
As is often the case with various human quirks, some of our most iconic characters of fiction are built around the extremes of these innate human traits. Heroes like Superman and Wonder Woman embody the noblest ideals for men and women alike. They set the highest of standards for the best of what humanity can be in terms of heart, compassion, love, strength, and charity.
Conversely, the villains that heroes like Superman and Wonder Woman face highlight the worst of the worst when it comes to human depravity. These characters are manifestations of the darkest parts of the human psyche. They show us just how bad humans can get if you give them enough incentive, hatred, and clown makeup.
That's what makes characters like the Joker, Lex Luthor, and Apocalypse so terrifying. They are personifications of blood-lust, chaos, narcissism, and pretty much every personality disorder associated with Kanye West. They bring out the worst in people. Their conflict with other heroes mirrors the inner conflict many of us deal with.
I've talked about the varying differences between the classic hero's journey and the more nuanced villain's journey. Thanks to the success of characters like Walter White, Dexter Morgan, and the cast of "Suicide Squad," there's been a surge of interest in super-villains and what makes them tick.
Being a noted comic book fan, I can talk for hours about various villains, how they came to be, and what makes them so evil. I've already talked extensively about Walter White and comic book villains like Magneto. These characters embody a certain type of villainy, each driven by a set of motivations that highlight a villainous aspect of our human mind.
Most people are familiar with the villains driven by greed, narcissism, vengeance, or hatred. They're usually the characters getting punched, shot, or blasted on lunch boxes or posters. Some of them often get compared to real-life politicians. So if villains can embody so many of these defining traits, can one embody the dark side of boredom?
Well, I can say as someone whose love of comics is only matched by his love of nudity that there is. There is actually a character, a major villain no less, whose motivations and evil is very much a product of boredom. Granted, it's an indirect kind of boredom, but it's every bit as devious. Ladies, gentlemen, and those of unspecified gender, I give you Vandal Savage, the poster boy for the evils of boredom.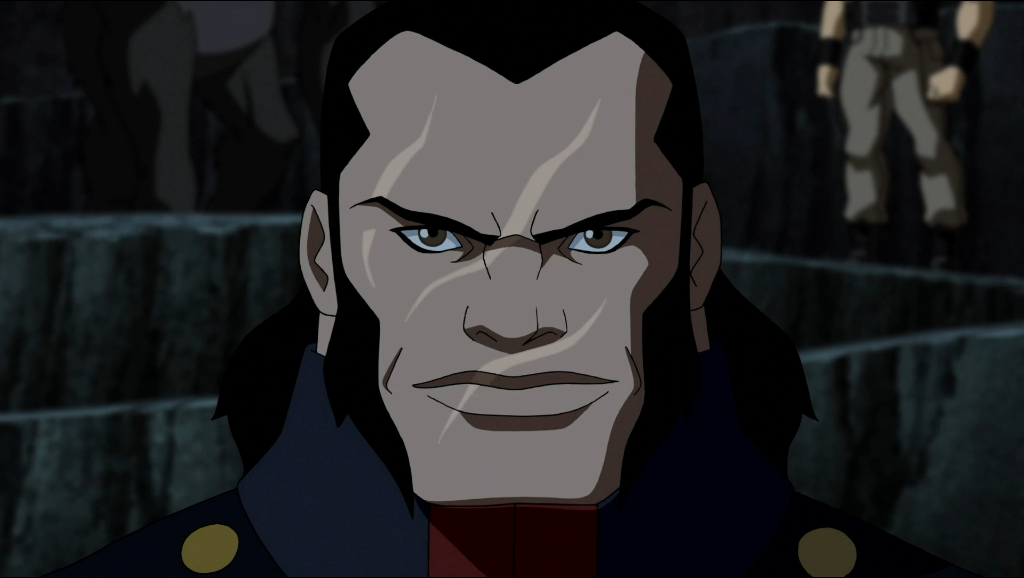 Some may be confused. I imagine that even some of my fellow comic book fans are confused. Bear with me, though. There is some twisted logic behind this and boredom is a big part of it.
Vandal Savage is one of the most notorious villains in DC Comics. He's not as well-known as Lex Luthor or the Joker, but then again, very few villains are. While he may not be an evil all-star, he does show up a lot whenever DC's heroes need a daunting villain to face.
If you've watched shows like "Arrow," "Flash," or "Legends of Tomorrow," then you've probably seen him show up in both minor and major roles. He's also been a major villain in the old "Justice League" cartoon. In terms of sheer reach, Savage's resume is pretty impressive, but his notoriety is not. There are many reasons for this, but some of it has to do with his origin.
Vandal Savage is not exactly on par with Walter White in terms of the journey he took to become a villain. In fact, it's kind of mundane in terms of substance. He's actually a real caveman who lived way back in the hunter/gatherer days of 50,000 BC. He would've been nothing more than a fossil sample to frustrate creationists had he not encountered an exotic meteor that crashed near his home.
That meteor, which is basically one of DC's many mystical McGuffins, transformed Savage from a simple knuckle-dragging caveman to an immortal, super-intelligent being. He's been running around, causing problems for humanity ever since. That means he's been in the super-villain business for over 50,000 years. He has a lot of experience being an asshole.
There are a great many events throughout the history of DC Comics that highlight just how big an asshole Savage is. He has such a low regard for human life that even Lex Luthor finds him crass. Most of the time, he's either trying to conquer humanity or destroy it. It's basically typical super-villain antics.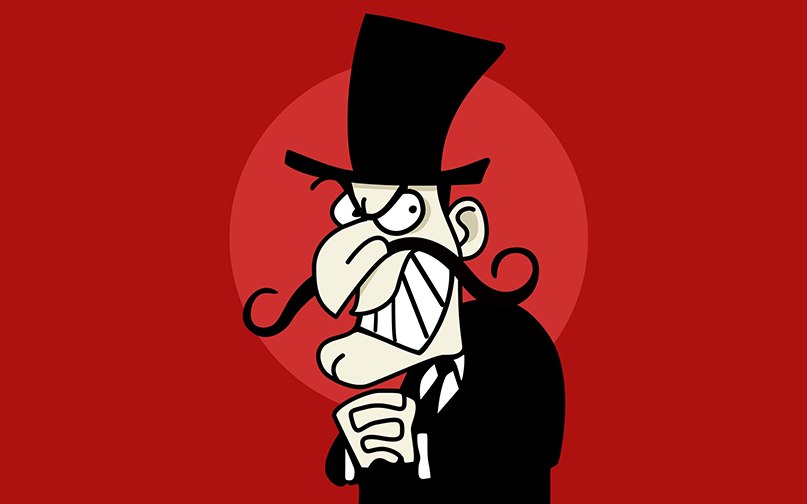 However, what sets him apart and what makes him a potential warning sign for us, as a species, is what motivates him. Throughout his history, he's given any number of typical excuses. He's a big, mean bully who thinks he deserves to rule the world because he's smart and immortal. There's nothing about that to really set him apart from every other Biff Tannen wannabe.
Like many villains, though, writers have given him other motivations. One of the most recent and, by far, the most relevant occurred in major DC Comics event called "Final Crisis." It came out in 2008 and it had Savage join an army of super-villains in a plot that would've essentially undid creation and remake it. Many villains had their share of reasons for joining this plot, but Savage had one that set him apart.
He joined this universe-ending plot for with simple purpose, to end his boredom. That wasn't an indirect, off-the-cuff comment. That's what he actually said to Lex Luthor when they talked about it. He wasn't trying to conquer humanity this time. He just wanted his boredom to end.
Regardless of how Savage's motivations and presence affected the plot, it's an idea worth contemplating. Just think about it from his perspective, if you can, and try to get around all that wanting-to-conquer-humanity crap. Vandal Savage is over 50,000 years old. He's seen, done, and mastered so much that what else can he do with himself?
He doesn't age. He doesn't decline, mentally or physically, in any way. As far as he or anyone else knows, he can't die. He can be shot, stabbed, punched, buried, and everything else that David Blaine pretends to do to himself and he just brushes it off. Nothing about his condition ever changes.
On top of that, he's super-intelligent. It's been documented to some extent that very smart people are often prone to crippling boredom. Being so smart, it's easy for a genius to master a task. Once they've mastered it, they get bored with it and look for another challenge. In a sense, idiots have an edge when it comes to killing time. If they're always struggling with something, they have something to focus on.
It creates a perfect storm of boredom for Vandal Savage because not only is he a genius, he has unlimited time to kill. Being a genius, he can master pretty much any task. In the comics, he's described some of the jobs he's had. He's been a poet, a priest, a laborer, a scholar, a king, a warrior, and pretty much anything a man could've been before 1850.
No matter what he does, he's mastered every single skill and overcome every challenge he's ever faced. Even if it's not through sheer genius, the fact he has unlimited time ensures he'll always figure it out. Given enough time, he could've built the pyramids by himself. He could've painted every great masterwork in history on his own. He could've done all this multiple times, but it the outcome is the same. He still gets bored.
It's hard to imagine for anybody who still struggles to use a microwave. No matter what Vandal Savage does, be it advanced calculus or conquering a planet, he still has too much time to kill. He can read every book. He can watch every movie. He can solve every crossword puzzle. He can even do it all multiple times and it still wouldn't matter. He'd still get bored with it. At what point does he get bored with everything?
In a sense, it's easy to understand why he keeps clashing with DC's mightiest heroes. That's one challenge he's yet to overcome. He still tries to fight them, but they keep beating him. That's just one of those skills he hasn't mastered yet. It leads to pain and frustration, but it also leads to intense awareness, arousal, and exhilaration. When you're that bored, you'll get it however you can.
The fact that Savage is still a man, an actual caveman no less, also highlights the painfully human component of his struggle. He's not some advanced machine or alien that has no concept of boredom. He's still a man. He still feels all the things other humans feel, including boredom. The problem is, after 50,000 years, he's got nothing left but boredom.
He can't create meaningful relationships with other people because other people get old and die. He can't have a family or fall in love because they'll get old and die too. At a certain point, everybody around him just becomes another corpse-in-the-making. The fact he has such a low regard for human life is not surprising. If anything, it's remarkable that he shows as much humanity as he does.
It's impossible for anyone to truly relate to Vandal Savage and that's part of what makes him a great villain. At the same time, his circumstances and motivations can act as a warning of sorts. Give a caveman unlimited time and unlimited brilliance and what will happen to him? What does a man do when he's done pretty much everything a man can do to a point where everything seems boring?
As our medical technology improves at fighting disease and enhancing our bodies, more people will be able to live longer, healthier lives. At a certain point, we may be able to live so long that our only real challenge is filling the hours. Living that long turned Vandal Savage into a cold-hearted super-villain. What will that mean for us? Ironically enough, only time will tell.