Admit it. You knew it was going to happen at some point. I start talking about brain-to-brain communication, sharing thoughts, and techno-telepathy and eventually, I was going to relate it to comic books.
If you've been reading this blog in any capacity over the last year or so, you know how much I love comic books and superhero movies. I've also made clear how much I love X-men in particular. Hell, I even argued that Storm was a better female superhero than Wonder Woman. Make that argument on a comic book message board and you can expect a lot of angry responses, including certain remarks about your mother.
My point is that if I haven't made my love of comic books and X-men clear now, then there's not much more I can do that doesn't involve tattoos. That's why it really should surprise no one that I'm about to relate my recent discussions about the future of sex and intimacy to the X-men.
Yes, I know the X-men were created in 1963 and using them as a precursor to the future is like using old reruns of "The Simpsons" to predict the future. Then again, given the Simpsons' track record, that may be a bad example.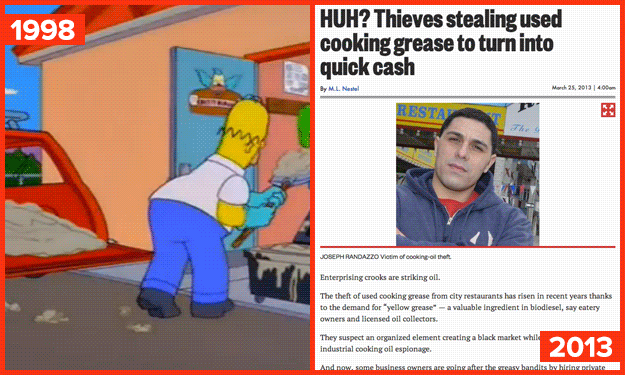 Specifically, I'm going to focus on Cyclops and Jean Grey of the X-men in discussing the future of love and intimacy. They're not just one of my favorite comic book romances of all time. I've also cited them before as an strong example of a relationship of equals. I've also cited them as a way to highlight just how mind-numbingly awful love triangles can be. Overall, they're a pretty useful couple is what I'm saying.
Now in talking about them with respect to the future of love and intimacy, I'm not going to focus on the particulars of their relationship. There are plenty out there who despise this romance, just as there are plenty out there who despise every romance that involves vampires. I get that. There are vocal X-men fans who would rather see Cyclops and Jean Grey involved with someone else. I'm not here to argue with those fans.
Like every superhero romance, Cyclops and Jean Grey has been prone to many complications that go beyond bad love triangles. Look at any romance in comics. Without exception, there's always some amount of uncertainty, drama, death, rebirth, and reboots. It's just how comics work.
For the purposes of this post, I'm not just going to focus on what makes the Cyclops/Jean romance work. I'm going to focus on one of the unique components about it, namely the fact that Jean Grey is a powerful telepath. She can read, project, and manipulate thoughts and she doesn't need future technology or hypnosis to do it. As a mutant, it's just one of those talents she's born with. In that sense, it's definitely more useful than sewing.
Now Jean Grey isn't the only telepath in the X-men or the Marvel universe, for that matter. She's not even the most powerful. Professor Charles Xavier, who was played by the insanely-charming Patrick Stewart in the X-men movies, is often cited as the most powerful psychic in the X-men comics. However, Jean Grey is often cited as a close second.
I mention that to make clear that Jean's talent for telepathy isn't just good by comic book standards. It's first team all-pro good. Why does that matter? Well, being such a powerful psychic, it's hard for her to filter out the thoughts of others. She even remarked in "X-men Apocalypse" that she knows what everyone thinks. Not much surprises her.
This makes her relationship with Cyclops all the more intriguing in the sense that she develops such a strong romantic connection with him, despite being able to read his thoughts and sense his emotions. He, in turn, falls in love with her, knowing full-well she has this kind of power. There isn't a dirty, deviant thought he can hide from her and he doesn't mind in the slightest.
Think about that for a moment. Cyclops falls in love with a woman from which he can't readily hide his thoughts. He can't even hide his emotions from her. She's even commented in the comics and in the movies on numerous occasions how she can pick up on his emotions.
Lying to her is impossible. Hiding his feelings from her is impossible. Now on many occasions, Jean Grey tries to make clear that she doesn't read peoples' thoughts without permission. The keyword there is she tries. It doesn't always work. Sometimes she can't help it. Just ask the recently-outed Iceman.
Regardless of how much Jean Grey respects the privacy of others, it doesn't prevent her and Cyclops from forging a relationship. It also doesn't stop that relationship from blossoming into one of the most iconic romances in the history of comics, culminating in X-men #30 where they got married. Even if you're among those X-men fans who despise their relationship, it's hard to deny that were pretty damn serious about their love.
Why does this matter? What does it have to do with the future of romance and relationships? Well, think about the dynamics of such a relationship. Cyclops and Jean Grey don't just share love, intimacy, and legal obligations. They actually share thoughts, as in real, unfiltered thoughts. That's a dynamic that doesn't exist in the real world yet, but as brain-to-brain communication technology matures, it will exist soon enough.
If communication is the key to every relationship, then Cyclops and Jean Grey have a master set. With them, there's no need to put thoughts and feelings into words. There's no need to make these elaborate gestures to convey how they feel. They don't even need to argue about it. Their own thoughts convey whatever sentiment they want, be it love, lust, or a craving for corn dogs.
How many relationships in the real world fail because two people can't properly communicate certain feelings? It happens all the time. It manifests in all kinds of sitcoms, some more than others. Hell, it happens in my own novels, especially in "Skin Deep."
In addition to those relationships, how many others form on a foundation of lies because two people don't know what the other is thinking? Someone might think they really love someone. The other might just fake it to get back at an ex-lover or land some big inheritance. It happens and, because these thoughts can be hidden, they can't know for sure how genuine the romance really is.
In a future where brain-to-brain communication is available and couples can wield it like Cyclops and Jean Grey, the entire dynamic of love and romance changes. There's no need to carefully navigate social cues in an effort to figure out what someone it thinking, feeling, and wanting. Everything becomes that transparent.
On one hand, this means the self-obsesses douche-bags who see others as walking masturbation toys that breath can't hide anymore. The pick-up artist, the ladies man, and the Regina Georges of the world are exposed for all to see.
On the other, it also means that people can be certain that they've found a lover who genuinely loves them. It means we can be sure that the thoughts our lovers think are honest and true. We're not blindsided. We're not mislead. We know because we can make our thoughts known.
From a practical standpoint, it means that society will have to reshape the way people find love, intimacy, and connection. For some, it'll be downright scary, having to share intimate thoughts with one another. However, we've reshaped those concepts before. Remember, there was once a time when marrying for love seemed like a crazy idea.
As is often the case, though, popular culture tends to be ahead of the curve when it comes to social and technological evolution. Star Trek did it with cell phones. Cyclops and Jean Grey may end up doing the same for romance. With that in mind, I'll leave you with this iconic panel that highlights everything I've come to love about the Cyclops/Jean romance.