There's a popular perception among those who speculate about the future. It has less to do with the technology and progress that we'll make, as a society, and more to do with what will be rendered obsolete. Like dial-up internet or VHS tapes, there will be many artifacts of our current society that are destined to become relics of a bygone era.
Near the top of the list of those things people can't wait to get rid of is capitalism. When I say "capitalism," though, I don't necessarily mean everything from the concept of money to big corporations to having 500 different kinds of covers for your cell phone. I'm more referring to the kind of economic system that creates extreme income inequality, mass exploitation of workers, and price gouging.
While I can appreciate sentiments of people who feel that way about a system where the inequalities are well-documented, I have some good news and some bad news for those looking forward to that post-capitalist utopia.
Capitalism is NOT going to become obsolete, but it will take on a radically different form.
I say that as someone who has written plenty about the upheavals our society will face when technologies like artificial intelligence, human enhancement, and advanced robotics become more refined. The economic, social, and political system, as we know it today, will not be able to function in that environment.
However, that doesn't necessarily mean it will disappear like VHS tapes. That's especially true of our current form of capitalism. It's already changing before our eyes, but it's set to change even more in the coming decades. It may get to a point where it's hard to call it "capitalism" by our current definition, but it will still exist to a certain extent.
Whether you're a hardcore libertarian or a self-proclaimed socialist, it's hard to overlook the flaws in capitalism. This is a system that is prone to corruption, negatively impacts the environment, and will gladly eschew health concerns in the interests of profits. Basically, if you've ever dealt with a cable company, the tobacco lobby, or the banking industry, you've experienced those flaws first-hand.
Many of the flaws, however, are a byproduct of logistical limitations. Human beings are not wired to make sense of the plethora of economic forces that govern the cost, production, distribution, and marketing of goods. We're barely wired to assemble IKEA furniture. The human race evolved to survive in the plains of the African Savanna, not the bustling streets of New York City.
Even with these limitations, humanity has managed to achieve a lot from this flawed system. Despite its shortcomings, it has been the catalyst for modern society. The cities, industries, and technological advancement that we've undergone over the past 200 years would not have been possible without capitalism. Say what you will about the profit motive. Apple would not be a trillion-dollar company without it.
It's for that reason, along with the knowledge of capitalism's many documented failures, that emerging trends in technology is more likely to smooth out the edges of the system rather than render it obsolete entirely. As someone who groans every time he sees his cable bill, I admit I'm eager for those refinements.
I still don't blame others for hoping that the entire system is scraped. The thinking is that increasing efficiencies in automation, improvements in manufacturing at the nano-scale, and advances in artificial intelligence will undercut the key foundations of capitalism. Why would corporations, marketing gimmicks, or brand restrictions even exist in a world run by intelligent machines, enhanced humans, and 3D printers?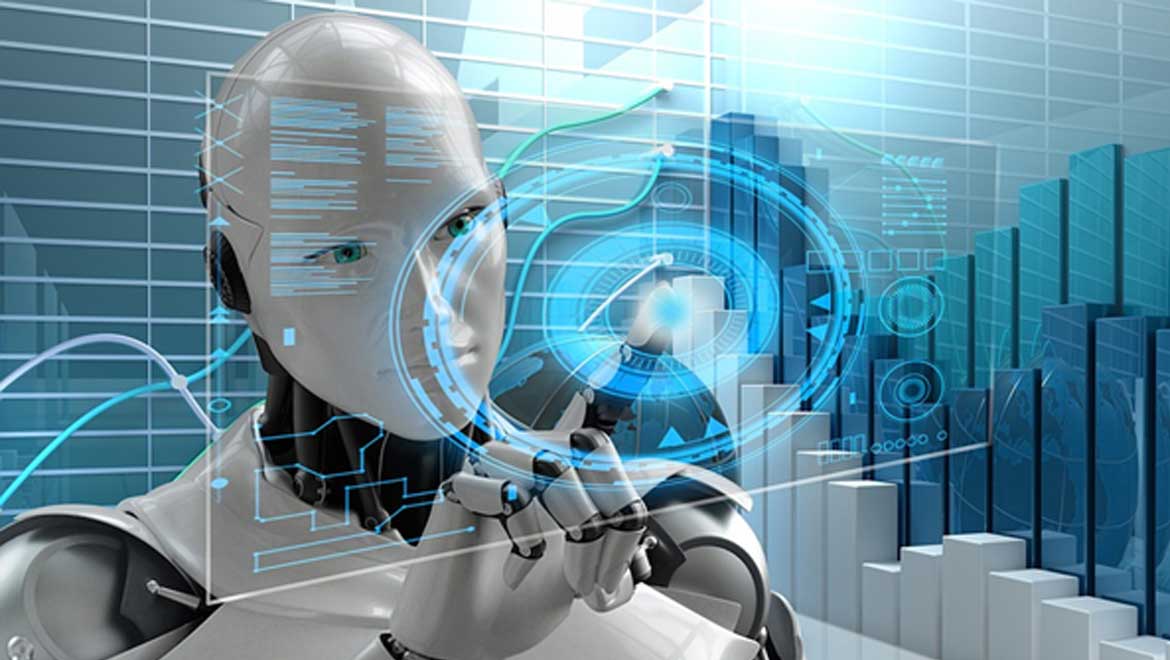 It's not an entirely flawed notion. We're already seeing plenty of disruptions in established systems due to technology. Landlines are disappearing, streaming media has destroyed brick-and-mortar rental stores like Blockbuster, and self-driving cars will likely end the taxi and trucking industry as we know it.
Further down the line, even more industries will break down when you scale up and expand these same technologies. A sufficiently advanced artificial intelligence could manage the banking and financial industry without any middle men, who are going to be prone to corruption. That same intelligence won't be prone to the same panics that have plagued capitalism for centuries.
Other technologies will render distressing institutions like sweatshops obsolete, thanks to advances in robotics and 3D printing. A lot of the exploitations surrounding capitalism, both in terms of people and the environment, come from labor and production costs. Mitigating or ending that exploitation can and likely will be done without undercutting capitalism, if only because it's more efficient in the long run.
Then, there's the prospect of human enhancement. That, more than anything, will change the nature of society and economics in ways nobody alive today can predict. Beyond undermining the multi-trillion dollar health care industry that exists today, changes to the human condition could fundamentally change the way the economy functions.
Even with all those changes, though, I believe a certain facet capitalism will survive. Even in a society full of enhanced humans equipped with brain implants, perfectly refined genes, and molecular assemblers that can build anything imaginable, there will be a market. There will be a form of currency. There will even be institutions, human and robotic, to manage it all.
That's because, even in a society where hunger, disease, and poverty of all kinds has been eliminated, there's still one market that will always exist. That market is escaping boredom. It doesn't matter how healthy, content, or advanced you are. You'll still want to avoid getting bored and this is where the future of capitalism truly lies.
I believe that boredom will be the only remaining plague in the future. I also believe that technology can only do so much manage our wants and needs. At some point, we're still going to seek novel experiences. We're still going to want to explore new feelings, whether that involves studying science or visiting a futuristic theme park like "Westworld." The demand will be there and that's where capitalism comes in.
It may end up being the case that those experiences will be the closest thing we have to a tangible currency. In a society where technology has made so many other resources accessible and abundant, it's the only currency that has tangible and perceived value. There may still be other forms of money built around it, such as new crypto-currencies, but there will still be real market forces at work.
Some of those forces will have the same flaws we see now. Much of the current system depends on people working to produce goods and services, using the money they make to buy those goods and services, and participating in a vast network of investment, marketing, and distribution of resources. It's a complex, chaotic, and inherently unmanageable system.
There will probably be failures, missteps, and conflicts in managing this new marketplace of experiences. Entire companies may emerge, possibly from some that exist today, that compete over who crafts those experiences and provides them to customers, either over the internet or directly into someone's brain. That competition is likely to produce corruption and scandal, albeit in a very different form.
Having advanced artificial intelligence and humans that aren't at the mercy of their caveman brains will help, but only to a point. As long as society is full of individuals seeking different wants and needs, there will be some form of capitalism necessary to meet them both. Trying to avoid or subvert that probably won't lead to a better system, as the many failures of alternative systems have proven.
Like our current system of capitalism, there will be flaws. Even enhanced humans and artificial intelligence will have limits that need refinement over time. It's those very shortcomings, though, that will help forge a better system overall. Again, it's impossible to tell what forms they'll take, but so long as there are markets, there will be capitalists seeking to profit from them.