For men, awkward boners are kind of like pranks that go horribly wrong. They're either funny in hindsight or so embarrassing that you'd do anything to forget them. Get any man talking about the awkward boners he's had in his life and chances are there will be a little of both. Most will be reluctant to share the really embarrassing ones, but they'll gladly share the ones they know will get a good laugh.
In that spirit, I'd like to share another personal story about an awkward boner I had in a public place that was embarrassing, but hilarious in the grand scheme of things. It won't be the first story I've shared involving an awkward boner. If people enjoy hearing these kinds of awkward, yet revealing stories, it might not be the last.
However, the previous story I shared was very different. That incident was mostly embarrassing because I was a teenager at the time and it took place at school, a place where things get awkward enough. This one is different. This one occurred while I was a mature adult who had largely survived the chaos of puberty, high school, and acne. In some respects, that's part of what makes it hilarious.
To set the stage for this awkward exchange between me and my genitals, I need to establish a little context. This incident took place about five years ago. Around that time, I was trying to get into shape for the first time in my life. I'd just started running regularly. I'd also started going to the gym on a routine basis. I was past the point where I was figuring out what to do. At this point, I had developed a regular routine.
A big part of that routine involved spending at least a half-hour on a treadmill, burning off whatever excess calories I'd consumed. I even came to enjoy that part of my workout because it was a chance for me to put on my headphones, listen to music, and lose myself for a while. Sometimes, I would also listen to audiobooks. It helped get me thinking and sweating at the same time.
That part of my routine is how this incident took shape. Most of the audiobooks I'd listened to ranged in genre from mystery novels to political topics to romance. On one particular day, I decided to listen to a new romance audiobook. It was billed as a sexier, seamier love story. I'd listened to those stories before, but not while exercising. I didn't think it would be a big deal.
In hindsight, I probably should've known better. On this day, which happened to be a chilly Saturday morning in the middle of winter, I arrived at the gym in my gym clothes. I had my audiobook loaded up. It was fairly crowded, so I found an unused treadmill and started my routine. I also began playing the audiobook.
The first 10 minutes went by without incident. I had already worked up a good sweat. Things were going well. Then, the plot of the audiobook took a very sensual turn. I knew when I bought the book that there would be graphic parts. I didn't expect for them to happen that soon, but it happened.
I'm listening to these very graphic, very sexy depictions being read by an alluring female voice. Naturally, my body reacts. It doesn't matter that I'm jogging. If anything, that accelerates the process. My heart is pumping and my blood is flowing. This just got it flowing in a specific direction. On top of that, I wore loose gym shorts that day. That meant my body had plenty of room to work with.
What unfolded next was an exercise in tact. I know almost immediately that this isn't going to be one of those incidents that I can shake off by thinking about football. The dam has already burst. There's going to be some spillover. All I can do is wait it out.
Keep in mind, this is a crowded gym on a Saturday morning. It's full of people, young and old. Some of them brought their kids to use the indoor pool. If I were to walk around with a fully-pitched tent in my pants, it's going to get noticed. Granted, some might just stare for a moment and look away. It's still not a glance I wanted to attract.
I have to wait this out, hoping that it passes before anyone notices. That's not easy because, as most men will tell you, jogging with a boner is more than a little awkward. It's like trying to tap dance while juggling flaming torches. It sends all sorts of mixed messages to your body.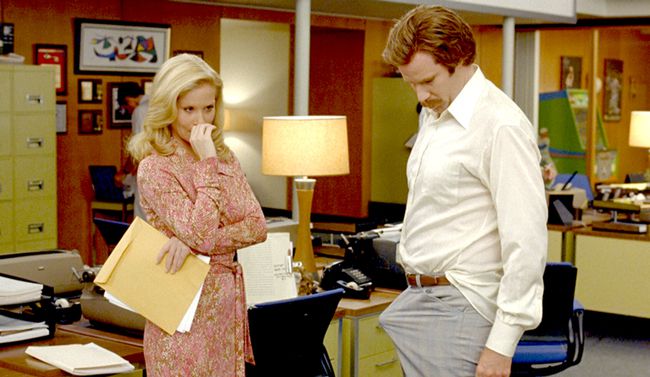 At this point, the best I can do is stop the audiobook and switch to music. I also slow the treadmill down so that's just a brisk walk. I also tactically adjust my shorts to ensure the tent in my pants isn't too noticeable. From there, it's just a matter of my body catching up to my thoughts.
I'm still mortified, but I'm also laughing to myself. I'm still new to this gym and regular workouts. I imagine I'd make quite an impression if people noticed me getting erections while working out. They might find it funny. They might even be curious as to what the hell I was listening to.
Eventually, it passes. My heart is still pumping, but the blood flow finally shifts. I don't even stop my workout. I continue my routine and go about the rest of my workout, as though it didn't happen. To my knowledge, nobody noticed that I'd spent a good five minutes on a treadmill with a raging erection. I was relieved, but I remembered leaving the gym laughing hysterically at myself.
As awkward as it was, I don't see that incident in a negative light. This wasn't at a time in my life when my hormones were raging and my body was betraying me at every turn. I was a healthy adult who had since developed healthier attitudes. If anything, getting an erection in the middle of a gym showed just how healthy I was at that point.
I still go to the gym regularly. I've grown fond of it in the years since that incident. I just know what not to listen to when I'm working out. There's a time and a place for listening to sexy audiobooks. A crowded gym on a Saturday morning isn't one of them. It's a lesson I had to learn the hard way, but in hindsight, it's a hilarious lesson that I doubt I'll ever forget.