There are certain products and activities that society prohibits from teenagers. For the most part, there's a reason behind that. Teenagers are young, inexperienced, and not mature enough to handle certain things. It's not an insult, although I don't blame any teenager for taking offense. It's just an acknowledgement that most young minds aren't ready to process the adult world.
That said, things get exceedingly tricky when sexuality enters the picture. Unlike smoking, drinking, or wanting to drive a car, sex is an innate desire that every teenager is wired to seek. You don't need peer pressure, subversive advertising, or heavy metal music to make a teenager think about sex. Chances are they're already thinking about it. For parents and teenagers alike, it makes for many awkward conversations.
Thanks to the hormonal onslaught of puberty, a teenager's sexuality is often in a state of chaos. They have thoughts, feelings, and desires they don't entirely understand. Their bodies are changing and they're just trying to keep up. On top of that, the most common refrain from parents and teachers is to repress all those feelings and shame anyone who doesn't.
It's an awkward situation, to say the least. I'm not a teenager or a parent, but I think most would agree there's a lot of room for improvement. Improving comprehensive sex education, providing accurate information, and helping teenagers develop a mature understanding of sexuality will go a long way towards this effort. These are all things we can and should be doing now.
However, what happens once sex robots enter the picture?
It's a serious question. While I'm sure it'll elicit awkward laughter from some, I believe this issue is worth contemplating. As I've noted before, sex robots are coming. I know that's a poor choice of words, but it's true.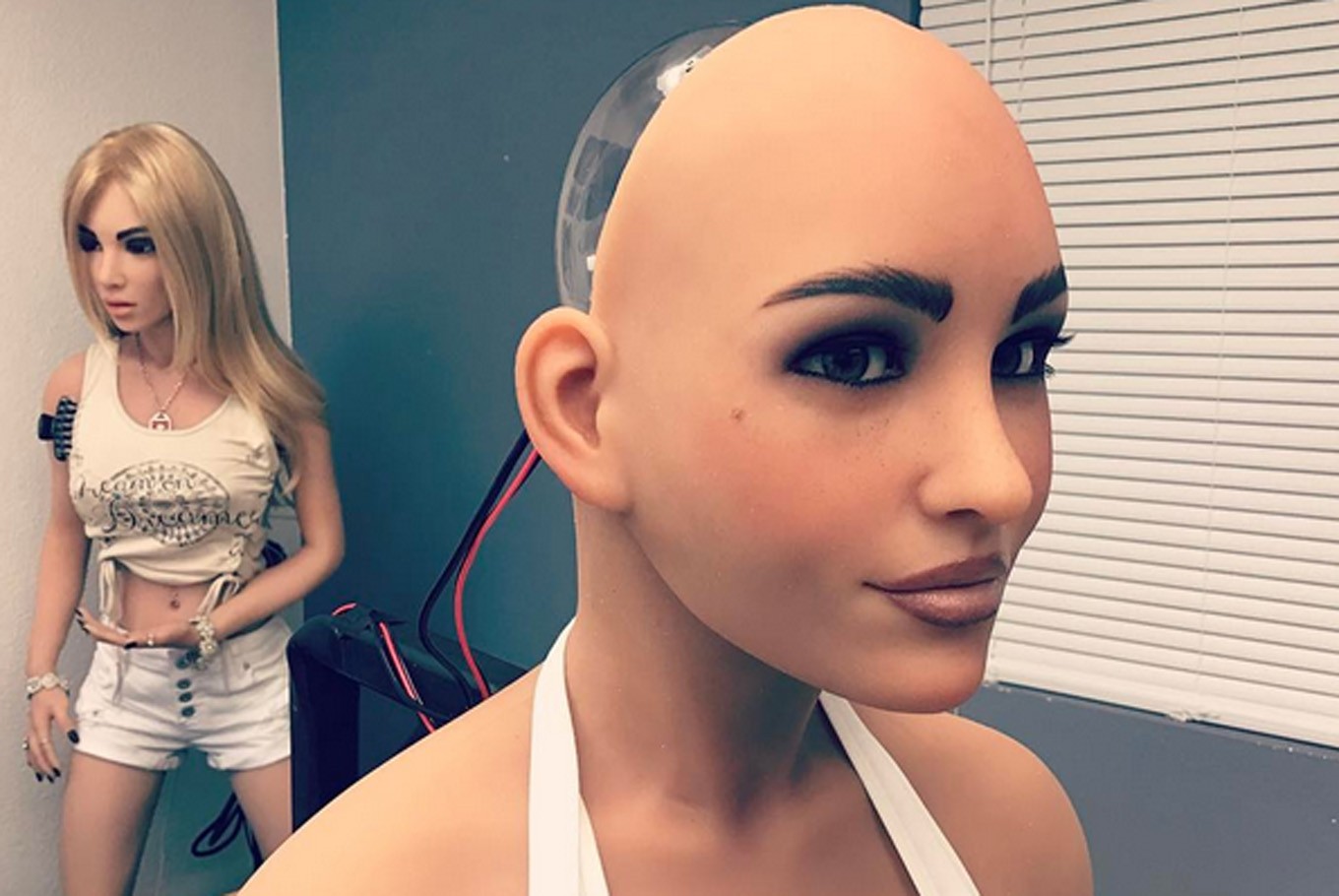 Some models are already available for purchase. While nobody will mistake them for actual people, the fact you can buy one today shows the market is there. Sex still sells and, like cell phones before it, the technology will improve. Even if we're decades from something as lifelike as the model in "Ex Machina," we're not that far from something that provides realistic sexual experience.
While there will be plenty of adults who celebrate this technology, as well as a few who condemn it, what will it mean for teenagers? Will they be allowed to legally purchase sex robots? Even if they cannot purchase one, will they be allowed to use one? If not, then how will we go about policing it?
These are relevant questions and the answers don't entirely depend on logistics. As I noted before, society prohibits teenagers from doing all sorts of activities. There are legitimate legal, social, and even medical reasons for these prohibitions. There are serious, long-term harms associated with teenagers who smoke and drink alcohol. For a healthy society, these prohibitions make sense.
With sex, it's a lot trickier. While there is some research to indicate that viewing pornography affects teenage sexual behavior, it's not as conclusive as the harms of drug addiction. Some of those harms have more to do with stigma and poor sexual education than the content itself. Once sex robots enter the equation, though, things get even more complicated.
Porn, for all its quirks and kinks, is a fantasy on a computer screen. A sex robot is a tangible, human-like figure that people can interact with. On top of that, if the robot has a human-like measure of intelligence, it can also provide a realistic sexual experience that the user can share. Robot or not, this experience can be as intimate and satisfying as anything someone might experience in their personal life.
For teenagers, as well as their parents and teachers, this creates both opportunities and risks. Let's say, for instance, that sex robots are legally accessible for any teenager who wants one. These robots look and feel like any other person. They have a measure of intelligence that allows them to interact and form healthy, beneficial relationships with teenagers.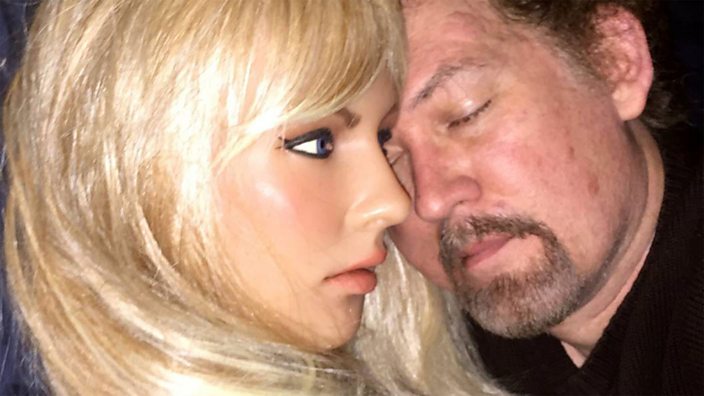 In this environment, every teenager has a sexual outlet, no matter how awkward or unattractive. They have a sex robot who can provide them companionship, teach them about their sexuality, and even help them learn what they want in an intimate partner. Maybe they even help teenagers struggling with their sexual orientation gain a better understanding of who they are.
Since these are robots, the risks of pregnancy and disease is not an issue. If these robots are sufficiently intelligent, they'll be capable of guiding teenagers through their sexual maturation, regardless of gender, orientation, or disposition. Instead of hearing some teacher or parent just lecture them on all these awkward issues, they have a chance to experience it first-hand.
For parents, I imagine I'll still be distressing to think about their teenage son or daughter having sex of any kind. Whether it's with a person or a robot, it's going to cause plenty of stress. That's unavoidable, no matter how much the technology matures. At the same time, sex robots could ultimately be the safest and most satisfying way for a teenager to learn about their sexuality.
All that said, there are risks. In a perfect world, sex robots would ensure that every teenager navigates their adolescence with the benefit of a fulfilling, mature understanding of sexuality. Everyone from the most attractive athlete in high school to the ugliest kid in neighborhood enjoys intimate, satisfying experiences through these sex robots. Sadly, we don't live in a perfect world.
There's certainly a chance that sex robots could lead to potential harm, which would only be compounded for teenagers. In some situations, sex robots could cause certain individuals to dissociate themselves from other flesh-and-blood people. They may ultimately prefer the company of their sex robot over anyone else, including close friends and family.
This could lead to an entire generation of men and women who reject relationships with non-robot partners, intimate or otherwise. They would see sex with other people as this needlessly complicated, needlessly risky endeavor that offers few benefits. Beyond stagnating the population more than it already is, it could make people more distant from one another than they already are.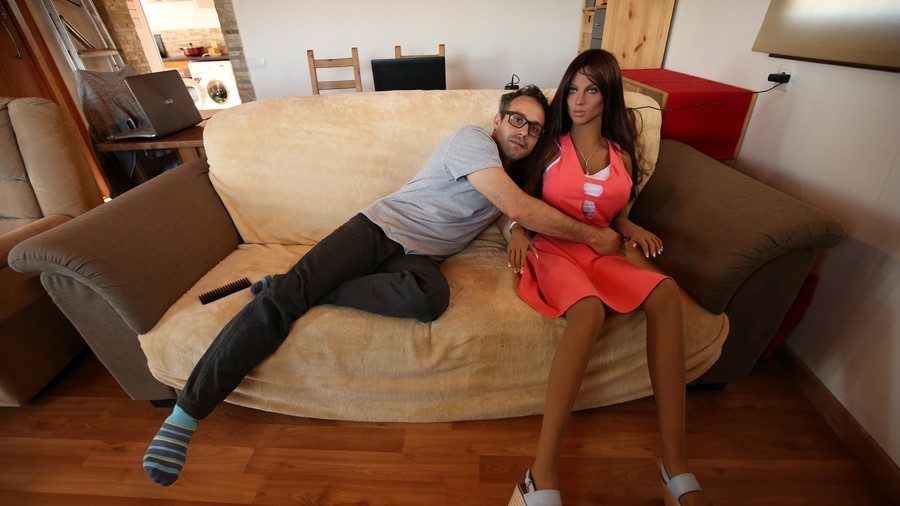 On top of that, there could be issues with the sex robots themselves. Ideally, every sex robot would be calibrated to foster healthy attitudes towards sex, intimacy, and relationships. Since computers are rarely perfect and prone to glitching, it's a given that a sex robot will malfunction at some point. What will that do to the teenager who uses it?
In that case, a faulty sex robot fosters some very unhealthy attitudes in a young, impressionable user. If it's not caught in time, this person could grow into someone with a very skewed understanding of sexuality. That already happens today with teenagers who are poorly educated on sex. With sex robots, the problems could escalate quickly.
Then, there are the parents, teachers, and authority figures themselves. This is one aspect of sex robots that might be the most difficult to contemplate. It's easy to imagine a scenario where the adults of the world decide that teenagers shouldn't use sex robots for the same reason they shouldn't smoke cigarettes. That may just be the path of least resistance at first.
At the same time, it'll be adults who program, sell, and regulate sex robots. Who's to say that they'll do so in a way that has the best interests of teenagers in mind? If anything, people will be more tempted to use sex robots to exert a measure of control over teenagers that even more powerful than controlling their cell phone.
Perhaps parents in religious communities configure sex robots specifically designed to mold their teenagers' sexuality to their liking. That means anything that may involve homosexuality or bisexuality would be strongly discouraged, shamed, or conditioned. The harm that would do to a teenager is difficult to quantify, although we do have some clues.
There could also be parents who don't have healthy attitudes about sexuality themselves. Perhaps parents in abusive relationships program a sex robot to reinforce those relationships to their children. From their perspective, they're not trying to harm or mold their teenager's sexuality. They're just conveying what they think is normal.
There are probably plenty more risky scenarios I could contemplate. I'm sure those reading this have already imagined a few that I cannot put into words. Whatever the possibilities, the question remains. Teenagers are already thinking about sex. In every generation in every time period, part of being a teenager means contemplating sexuality and dealing with sexual urges.
It's impossible to overstate just how impactful sex robots will be to society, sexuality, and how people relate to one another in general. Like it or not, teenagers will be affected. Sex robots can certainly do plenty of good. For some, they may be therapeutic. For others, they'll be disruptive. For teenagers, it could be all of that and then some.
It's difficult to say, at this point. It's even harder to determine whether permitting teenagers to use sex robots will do more harm than good. One way or another, teenagers will continue thinking about sex and it's still going to be awkward for them. No amount of technology will ever change that.