Brace yourselves because I'm about to get personal on this blog again. Yes, it's going to be the awkward kind of personal. Yes, it's also the sexy kind of personal. No, it's not that kind of sexy. I still save the bulk of that for my novels.
I think it's important to get personal when building an audience. It helps us relate to one another. I can't just be some faceless guy behind a computer screen trying to sell sexy stories. I need to be someone with which people can feel a personal connection. That connection is the difference between a passing audience and a loyal one. The sexy stories I sell, as a result, are just a nice bonus.
Now, I've already gotten pretty personal on this blog before. I've talked about my love of sleeping naked, my own circumcision, and the soul-crushing, four-year prison sentence that was high school. I hope those stories have endear my life and this blog to people. I'd like to deepen that endearment and I intend to do that by talking about awkward boners.
I'm sure I've got every man's attention now. I'll still give a moment for the women to stop rolling their eyes. I get it, ladies. Awkward boners are one of those things that men make too big a deal of. Yes, it's a unique experience to a particular gender, but it's not even in the same hemisphere as giving birth or breast feeding. I'm not going to equate awkward boners with that, but I do feel they're worth talking about, if only because it's funny.
In fact, I think it's because we don't talk about these gender-specific experiences that men and women have such a hard time relating to one another. For some, talking about the joys of birth is a bit too much. I think awkward boners are a good start, if only because they reveals a vulnerability in men that they don't readily admit.
This brings me to my personal experience. Yes, it's about an awkward boner situation that I endured. I admit it. I'm a healthy man who has had at least one awkward boner in his life. Any healthy man who doesn't admit that is a goddamn liar. While I doubt I'll start a trend, I can at least tell a story that should brighten everyone's morning.
This particular story happens in middle school, which is sort of like the sub-par prequel to high school. It's like a mild soreness that you don't realize will one day become a stabbing pain in the pit of your soul. I won't say it was awful, but there were definitely signs that being a teenager was going to suck on a lot of levels.
This was also before I developed a serious acne problem that utterly destroyed what little confidence I had. I like to think that during middle school, I was at least somewhat content. I won't say I was as happy as a fly in a shit factory, but I wasn't miserable. For the most part, life was okay.
At the same time, however, puberty was starting to kick my ass, as it does with most people when they enter those fragile years between being a kid and being a walking time bomb of hormones. As a result, unexpected and unwelcome erections were becoming more common.
For the most part, I was able to hide those erections as well as any burgeoning young man. Talk to any man who survived that part of his life and they'll tell you the same. They learned to be tactful, discreet, and downright cunning at hiding their boners. You might say that men at this age become boner ninjas, which is a lot less sexy than it sounds.
Every now and then, though, our boner ninja fails. In this particular instance, it failed at one of the worst possible times, short of me giving a speech to the entire school while wearing a speedo. I'll give everyone a moment to conjure that mental image. You're welcome.
On this particular day when my inner boner ninja failed me, I was in the seventh grade. It was late in the spring and really starting to get hot outside. As such, gym class involved a lot more outdoor activities that turned us from hormonal time bombs into sweaty hormonal time bombs. I didn't mind this because it made the afternoon go by faster.
However, my body just loved making it harder for me and yes, that means exactly what you think it means. I'd just finished my English class. Gym was the last class I had before I went to lunch so I went to the locker room eager to work up an appetite. I go to change into my gym uniform, as I'd done almost every day to that point. Then, it happens.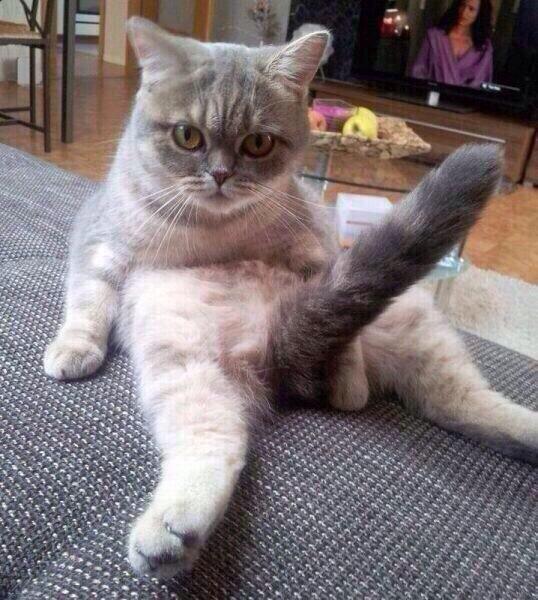 I don't know whether it was the poetry assignment I'd had in English class. I don't know whether it was because of some cute girl I'd seen who just started wearing a bra. Maybe I'd just read one too many Wonder Woman comics that day. I don't know, but whatever it was, something triggered an unexpected launch in my pants. It wasn't a half-launch either. This rocket was going into orbit and staying there for a while.
Now, keep in mind, I'm in a boy's locker room in a middle school full of immature teenagers. You can't find a time or place less appropriate without involving clowns, dead puppies, and buckets of expired milk. On top of that, I'm up against the clock. I needed to be out in the gym with the rest of the class within five minutes. For a situation like this, that's the longest five minutes you'll have outside a dentist's office.
I don't even get a chance to undress before the situation escalates. By the time I get to my locker, we're already at ignition. By the time I unlock it, we're at liftoff and we've cleared the tower. There are several obnoxious boys next to me, talking about crap that should arouse absolutely no one. All I can do is keep my head down and silently curse my dick for doing this to me.
I know my body well enough at this point to understand that this situation is going to get worse before it gets better. If I start undressing, there's no way I'm going to hide this. For a moment, I just stand there and stare at my uniform in my locker. At that point, though, my rocket is well into its orbit and re-entry is not possible.
I needed to act and act fast. I had only four minutes left and that was just not going to cut it. Finally, I made a decision. It was going to require some theatrics on my part, but there was no other way.
Tactfully, I grab my uniform from my locker. Then, I clench my stomach as though I'm in pain and head right for the bathroom stalls. From where I'm standing, those bathroom stalls might as well be in the heart of Mordor. Instead of Orcs, though, I have to weave through a bunch of spitting, swearing teenage boys. It was an arduous journey, to say the least.
At one point, a kid next to me that I knew looked concerned. He asked me if I was already. I instinctively said I was fine, but my stomach wasn't. I might have said something about the tacos I ate for dinner last night, hoping he would fill in the blanks.
That seemed to do the trick, though. He didn't ask again. I managed to work my way around the crowd of other boys and make it into the bathroom stall. In my first stroke of luck, there was nobody in there. I was able to close the door, lock it, and breathe the biggest sigh of relief I'd felt to that point in my life.
After I was alone in the stall, I was able to settle down and let my penis complete its orbit, so to speak. It still took a lot longer than I wanted. I remember thinking about anything and everything that would get it to settle.
If you're a healthy man, you know what I'm talking about here. You'll go through any number of unsexy thoughts and images. You'll picture your grandmother in a nightgown. You'll picture your dog throwing up on your bed. You'll even resort to doing algebra in your head. When algebra is an option, you know your body is working against you.
For me, I don't quite remember what I thought about to subdue my erection. It still didn't work as quickly as I'd hoped. I still had somewhat of a quasi-boner by the time I got undressed and put my uniform on. I was still up against the clock too. By the time the warning bell rang, I had to grit my teeth and hope for the best.
I managed to put the rest of my stuff in my locker and make it out into the gym. I still had somewhat of a tent in my pants. Keep in mind, these gym shorts aren't exactly known for being well-fitted. I had to be very careful with how I carried myself, especially as the girls started making their way out of the locker room. It also helped that the gym uniforms weren't exactly sexy. Even raging teenage hormones can only do so much.
Once I sat down and waited for the gym teacher, I was able to finally able to complete re-entry, so to speak. In another stroke of luck, the teacher was a bit late so I had a few extra minutes to make sure no more rockets were ignited. It still made for some tense moments, but I got through it.
That, my friends, is the story of my most awkward boner. I'm sure there are other men out there who have had far worse experiences in far less comfortable situations. It is, in a sense, the shared price of masculinity. No one is immune to it. We never know when it's going to happen. When it does, we learn that we aren't always in control of our bodies. Sometimes, our bodies control us.
There's almost something poetic about that. I'm sure plenty of men disagree and just see awkward boners as an annoyance. Well now, you've heard my story. If there are any men out there feeling bold, I encourage you to share yours as well. Please let me know in the comments. There's no shame or judgment. For men and women alike, let's share this experience and everything it can teach us.
Perhaps I can make this part of my sexy discussions. Boners can be awkward, but they can be beautiful too. Let's not let that awkwardness undermine that beauty.