Being a teenager sucks. Unless you're a star athlete, an attractive cheerleader, or the child of a filthy rich celebrity, there's a high probability that you'll be overwhelmed by the experience. Some people handle it better than others. I can say without question that I was not one of those people. If I were to get a grade on how I handled being a teenager, I probably would've gotten a C-minus at best.
As rough as it can be, you can learn a thing or two during your teenage years and I'm not just referring to the awkward changes that come with puberty. We don't have much choice in how our bodies mature with age, but we do have a choice in how we handle the harsh lessons that come our way. In the interest of sharing some personal insights, which I've done before, I'd to revisit a lesson I learned about love.
With Valentine's Day just around the corner, I think it's fitting. Those lucky enough to have a special someone to spend the day with probably had to endure plenty of hardship to achieve what they had. I'm not afraid to admit that I envy those people. However, seeing as how I am such a romance fan, I'm not bitter. Why else would I spend so much time writing sexy novels and sexy short stories?
That said, there's a difference between being a fan of romance and actually pursuing it. That was part of the lesson I learned with this particular incident. It occurred right around the time I started high school, which was already plenty miserable for me. I've already gone on record as saying how much I hated high school and those first few years were some of the worst.
There were, however, a select few reasons that made high school worth going to back then. One of those reasons was the first girl I ever had a serious crush on. It's almost as corny as it sounds, but I won't apologize for it. I was a lonely, miserable teenager who was just starting to develop a terrible acne problem that would plague me for the next five years. I wanted to connect with someone.
On top of that, I was a closeted romance fan. I genuinely wanted to seek the kind of love that I saw in comics, TV shows, and movies. I wanted to be part of my own love story and when I saw this girl, I felt like she could be part of that. I know that sounds like the musings of a love-sick teenage boy who listened to one too many boy bands, but that's how I felt.
I still remember the first, last, and middle name of my first crush. Out of respect, I won't share it. For the sake of keeping this story coherent, I'll call her Angela. Without getting too descriptive, I'll just say she was cute in a way that would always brighten your day. It doesn't matter if you lost a fight, failed a mid-term, and got detention. One smile from Angela was enough to make everything in your world feel right.
I know that's melodramatic. Again, I was a goddamn teenager who had read too many comics and watched too many movies with romantic sub-plots. That's just how my brain was wired and the added effects of male hormones didn't help. All I knew was that I had a crush on this girl. What I didn't know was how to act on it.
This is where I learned a couple critical lessons. The first, and most obvious, realization I had was that my social skills sucked. It's not just that I was socially awkward. My conversation skills for people outside my immediate family were awful. I struggled to get a conversation going. I struggled even more to keep it going. If I talked long enough, I would often say something stupid.
One time, I was sitting next to this girl in a science class and I just blurted out that I tried cat food once. I don't know how or why I admitted that. It wasn't even true. All I know was the girl just looked at me weird for the rest of the day and I honestly don't blame her.
I already knew this about myself before I met Angela. As a result, I avoided talking to her at first. We initially met when we got paired up for an English assignment. I thought we got along well. I managed to work with her and not say anything too stupid. While I did learn she had a boyfriend at the time, she actually told me that it was not going well and they were definitely breaking up.
At the time, I thought that was a sign that maybe we had something. Looking back on it, I'm pretty sure she was just venting about her own personal issues. I just happened to be there to listen at the time. In my warped teenage brain, though, that was proof that I wanted to pursue this girl. I just didn't know how and that's when I learned a few more harsh lessons.
Chief among them was that if you're really interested in someone, you have to be mindful of how you show that interest. If you're not careful, it can come off as creepy and pathetic. For me, I don't think I was creepy, but I was definitely pathetic and no woman finds that attractive.
I know because it took me almost a year after meeting her to make a move. I'd shared a few classes with her. She knew my name and I knew hers. I'd been friendly with her and she'd even been friendly with me a few times, but I was so shy and awkward that I really didn't give her a reason to see me as more than just a casual acquaintance.
To make matters worse, my way of telling her I had a crush on her didn't involve a difficult, face-to-face conversation. It involved me leaving a folded-up note in her locker with my email address written on it. Yes, I knew exactly where her locker was. I also took the time to slip it in when nobody else was there to see me. I admit that's both creepy and a little pathetic.
For that reason, and probably others I'll never know, she didn't respond. I didn't hear back from her and, at the time, that was genuinely heartbreaking. It ended making me more reserved and more socially awkward. High school was bad enough with hormones, homework, and acne. My first crush wanting nothing to do with me only made it worse.
That's not to say I never heard from Angela again. About two years later, shortly after she moved away, I actually got an email from her. However, it did not lead to the epic love story I had hoped. It was a very short, very messy email. She just said that she got the note and thanked me for it. I told her who I was and she said she remembered me, but not much else came from it.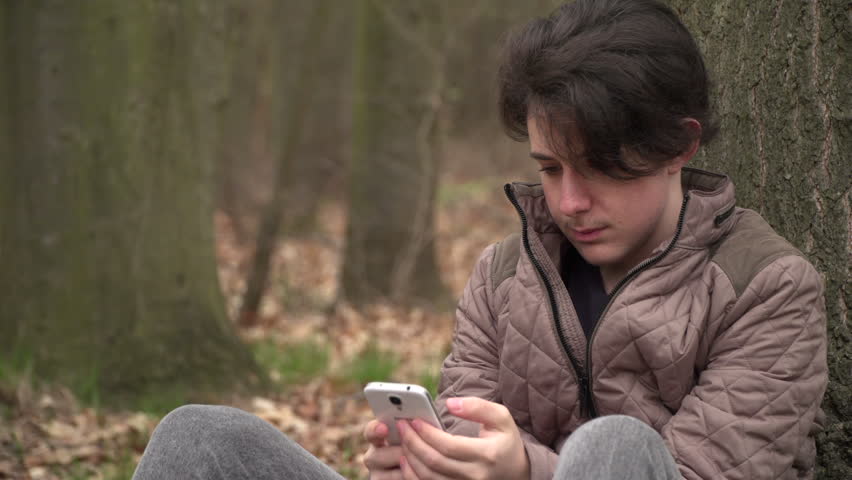 While not romantic, it still taught me one final lesson that ended up being the most important. When it comes to looking for love, you can't go about it as though it's story in a novel or movie. Love in the real world doesn't work like that, especially with awkward teenagers. You actually have to work on talking to people, building connections with them, and giving them reasons to love you.
I never gave Angela enough reasons. I never even showed her that I was someone worth loving. I'd worked under the assumption that if I were just a nice, caring guy that the girl of my dreams would fall for me. That may work in cheesy sitcoms, but not in real life high school.
Some of these lessons took a long time to appreciate. It wasn't until after college that I could look back on my experience with Angela with a more balanced perspective. I honestly wish it hadn't taken so long. My social skills are still behind the curve. I feel like I held myself back for years, in terms of being a romantically desirable man, and I'm still trying to catch up.
While I'm in a much better place now than I was back in high school, I'm glad I went through that difficult experience of my first failed crush. Even though it took me way too long to learn from that failure, it offered insights that are more useful today than it ever was during my awkward teen years.
In terms of a first crush, I like to think I got lucky with Angela. She was sweet, caring, and understanding. She didn't judge me for my social ineptitude or my terrible acne. I don't blame her for not feeling the same way about me as I did about her. I just wish I'd handled it better.
One day, I believe I'll find someone who will be as attracted to me as I am to her. When that day comes, I'll be ready and that's thanks in part to the lessons I learned by having a crush on Angela. While I doubt I'll ever see her again, I'll always be grateful to what she taught me about what it means to craft romance in the real world.