Ordinarily, I prefer to wait until an ongoing scandal involving a celebrity dies down before I comment on it. In my experience, it takes time for the full story to emerge. Most of the time, a more complete story tends to render any premature comments moot. John Carpenter recently provided a notable example of why such prudence is important.
That said, there are times when patience is also moot because the narrative follows an all too familiar pattern. It becomes so predictable that you can practically set your watch to it. Over the past several months, especially since the Harvey Weinstein scandal, we've seen that pattern play out in all sorts of disheartening ways. That's why I'm opting not to wait on offering comments on Aziz Ansari.
By now, everybody with an internet connection, a social media feed, and a predilection for celebrity meltdowns knows the story. Aziz Ansari is the latest case of the Weinstein Effect. His name has officially been added to the growing list of male celebrities being accused of sexual misconduct.
The story first broke on Babe.net where a 23-year-old Brooklyn-based photographer calling herself Grace, which isn't her real name, told a very distressing story about a night she had with Ansari. That story reads like a bad date, but still echoes with some of the same themes that Harvey Weinstein has helped make infamous. Naturally, this story is already striking a chord with the ongoing anti-harassment movement.
The way Grace tells it, she got into a situation that she lost control over and Ansari took advantage of that situation. I don't want to get too caught up in the details. They're just too unsexy, even for an aspiring erotica/romance writer.
Before I even attempt to comment, it's worth pointing out that Grace said herself that she confronted Ansari about this privately. On the surface, it seemed like a terrible example of miscommunication and mixed messages. According to the article, this was the exchange.
Grace: I just want to take this moment to make you aware of [your] behavior and how uneasy it made me.

Ansari: Clearly, I misread things in the moment and I'm truly sorry.
If this had occurred several years ago, that probably would've been the end of it. The incident would've been a nasty experience for Grace and an uncomfortable memory for Ansari, but it probably wouldn't have made the news, outside a few disreputable tabloids. Since powerful men harassing women has become a far greater issue, though, this is now national news.
It's already generating the kind of divisive arguments that have been cropping up since the Weinstein scandal. Supporters of the anti-harassment movement are siding with Grace, accepting her story as another example of powerful men exploiting women. Opponents, including a few celebrities, are saying this movement is going too far and devolving into a man-hating witch-hunt.
Neither side is going to convince the other they're wrong. Both sides have plenty of rhetoric to make their point. When I look at this story, though, I see far greater forces at work. I also see a devolving situation that is doing more to divide people in lieu of addressing real issues surrounding men, women, consent, and harassment.
When you read over Grace's story and then read the statement Aziz Ansari issued in response, there's one inescapable fact. It's impossible to vindicate or disprove either version of the story. It is very much a classic he said/she said ordeal. She said he assaulted her. He said everything they did was consensual. There's no way to be certain.
Sure, there's a distinct possibility that one of them is lying. Everyone, celebrity and non-celebrity alike, is prone to lying. There have been documented incidents of women falsely accusing men. There have been men who have lied and gotten away with sexual misconduct. However, without knowing more details about the incident, it's not possible to truly know.
Me being a guy who places a lot of faith in people, I suspect that both Grace and Ansari believe they're telling the truth. I believe that if you hooked them up to a perfect lie detector, it would verify that both of them believe their respective stories with all their hearts.
This sounds like an impossible position until you remember that our memories are not very reliable, especially when it comes to unpleasant memories. Beyond simply not remembering the details of a terrible situation, our brains are wired to avoid the kind of mental discomfort that comes with enduring or committing a sexual assault at all costs, even if that means mis-remembering the truth.
It's because of this that the he said/she said nature of stories like this is difficult to process. It creates a scenario that's different from most other crimes and injustices. There's no dead body. There's no lost or damaged property. There's nothing tangible to highlight the crime or misdeed. There are only two conflicting stories. As a result, it leads to a situation of impossible justice.
Even if everything Grace described happened exactly as she said it did, there's no way to prove it in a courtroom or even a civil case. Even if Ansari is one-hundred percent innocent and is the victim of an elaborate extortion plot, there's no way to prove that either, absent a confession or new information.
In both instances, there's an injustice being committed. Since humans are wired with an innate sense of justice that shows even when we're infants, that situation is untenable in our collective minds. People hear a terrible story like Grace's and that inner justice system goes into overdrive.
Since we don't have the time, energy, or even the capabilities to gather all the facts, we're left relying on a certain degree of prejudice. This is where the impossible justice of he said/she said gets real ugly and this scandal with Ansari demonstrates it. When people start relying on prejudices, it tends to bring out the worst in humanity.
For those who believe our culture is full of entitled, misogynistic men who see women only as objects to be owned, then their prejudices will be reinforced by this story. For those who believe the movement against sexual misconduct is going too far and all men are being demonized, this story does the same.
That's greatest tragedy of an impossible justice. It gives certain people the anecdotal evidence they need to further their agenda. It also gives those who stand against that agenda even more incentive to fight back. In the end, it only serves to heighten hostilities and intensify the rhetoric.
At a time when men and women are increasingly divided, especially in matters pertaining to sex and intimacy, this sort of story really drives us in all the wrong directions. It frames all men as sleazy pigs who jump at any opportunity to harass a woman. It frames all women as victims who must fight back against everyone and everything attacking them, real or imagined.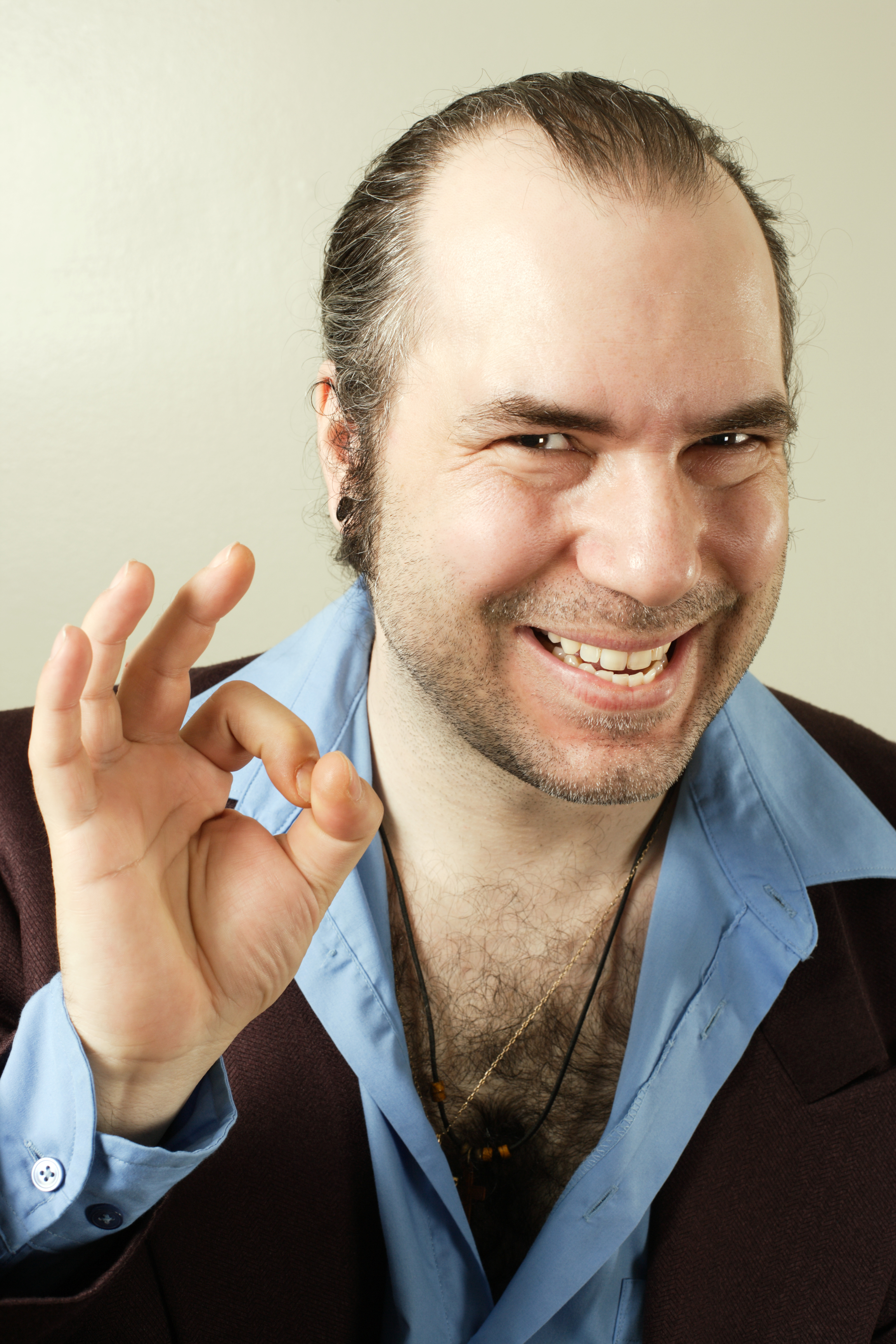 For me, personally, this story makes me sick to my stomach because it's one of those stories that's perfect for pushing an agenda, but not for pursuing justice. If what happened to Grace is true, then I'm in favor of having Ansari face justice for his misdeeds. I say that as someone who has been a fan of his comedy and his work on "Parks and Recreation."
As it stands, though, there's not enough evidence beyond the he said/she said dynamic to convict anyone of a crime. Absent that kind of justice, people are filling in the blanks with whatever gender-driven prejudices they want to strengthen.
In my personal opinion, which may put me at odds with both sides, I believe that there's a third version of this story between Grace and Ansari that is closer to the truth. In that version, Ansari isn't a total gentleman and Grace isn't a hapless victim either. It's just an experience that becomes awkward and unpleasant for them, the memories of which later get conflated and influenced by outside sources.
In the end, it's still impossible to know for sure. Short of high-definition video, unambiguous audio, and an ability to read the exact thoughts of both Grace and Ansari during those moments when they were together, we can't know how consensual or hostile the situation was between them. It messes with our desire for justice, especially when it comes to how men treat women.
In seeking that justice, though, it's important to remember that there are instances where the truth isn't just elusive. It's physically impossible to ascertain. In those instances, trying to fill that uncertainty with agendas will only lead to more injustice in the long run for everyone.