When something is cheap, you tend to get what you pay for. I learned that the hard way when I tried to spend as little money as possible on a trip to Florida. I ended up staying in an awful hotel with dirty sheets, piss-poor room service, and towels that felt like sandpaper. I definitely paid for not wanting to pay too much.
In any functional economy, that's how it's supposed to work. If you're not willing to put effort and resources into a product, then you're not going to get much out of it. It's the cornerstone of how western society has prospered, according to Adam Smith. With sex, however, you can't always apply the same rules.
Granted, I've often tied certain sexual attitudes to economic factors. I still stand by some of those comparisons, but I don't deny some special circumstances, with respect to sex. Unlike the stock market, new smartphones, or junk bonds, sex isn't a product, nor is it a simple service.
We're not hard-wired to want to buy the new iPhone X, even if some people feel otherwise. We are, however, hard-wired to seek sex. It's one of the most basic drives any animal can have, including humans. Unlike other markets, we can't just opt out or cash in our investment, so to speak. Even those who try to avoid it, the desire is still there. In some cases, avoiding it can have a high cost as well.
I bring this up because current sexual trends have certain people who care a lot about how much sex other people are having seem to be taking our society into uncharted territory. Even though sexual activity among younger people is down, there's a growing sentiment that the sex people are having is cheap, dispassionate, and empty.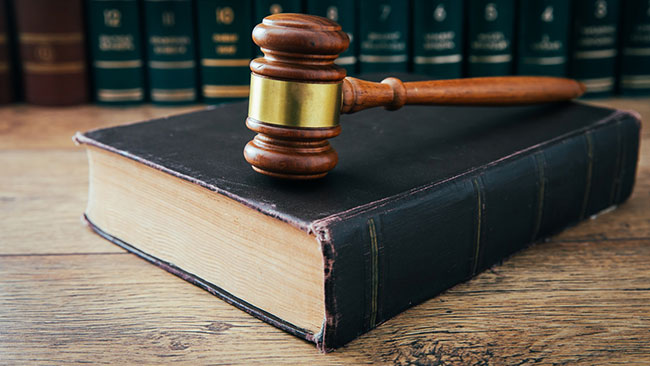 Now, I'm certainly not the one saying this. As a man who writes erotica/romance novels, I always put a special premium on all thing sexy. That may make me an anomaly, but others interpret our sexual trends differently.
That brings me to the article that inspired this post. According to Ian Snively of the Daily Signal, our society is being undermined by the notion of cheap sex. While I certainly don't agree, this is the argument he makes.
He says people's dependence on "cheap sex" has a lot to do with the influences of the "sex market." Specifically, the products and media that promote sex don't cater to women's best interests.

"The mating market no longer seems to favor women's interests like it once did," said Regnerus. "It favors men's interests, which is why so many women find dating in their 20s and early 30s so frustrating."

Regnerus thinks that because women generally want a long-term commitment in a relationship, their interests make selling sex more difficult. Instead, the sex market plays into the interests of men, who generally prefer less commitment.

"If you asked men and you asked women, 'What is your ideal relationship?'" he said, "more men than women will say, 'Oh, I would love something short-term, where I can just go over, and replace whenever I feel like it.'"

And because the market has exposed society to "cheap sex" for so long, Regnerus thinks people have a hard time getting out of that mindset.

"People have been so trained into cheap sex, that they don't know how to get out of this pattern that's been bothering them," he said.
Now, I'm going to resist the urge to go on a long-winded tirade about how this man interprets our current sexual climate. In many ways, he's not much different from any priest, mullah, monk, or rabbi who claims that too many people aren't having monogamous, missionary-style sex for the sole purpose of producing new adherents/tax payers/workers/etc.
The one aspect in which he's all too similar to these age-old, anti-sex sentiments is how he makes the broad assumption of what women want in a long-term commitment and what men want, conversely. The idea that all women want the same thing and men always want something inherently different is, to be honest, both insulting and misguided.
Mr. Snively doesn't entertain the possibility that maybe some women might want a casual relationship wherein the sole purpose to have regular, recreational sex for the sole purpose of enjoying the toe-curling pleasure it brings them. At the same time, he doesn't entertain the possibility that men actually want love and commitment.
He's basically assuming that every gender stereotype that every teen movie ever made is correct. Never mind the fact that movies have a horrible track record when it comes to reflecting reality, especially with firearms. The man here is building his entire understanding about "cheap sex" around assumptions that anyone with even a little non-Hollywood life experience knows are flawed, at best.
Mr. Snively calls these trends in cheap sex a new sexual revolution. Having already written about the prospects of future sexual revolutions, I can say his standards for revolutions are laughably low. In addition, just researching sexual revolutions reveals that there's nothing revolutionary about cheap sex.
No matter what religion, government, culture, or peer pressure tries to do, horny men and horny women, alike, will seek outlets. Some will be legitimate. Some will be illicit. In any case, the culture and attitudes will ascribe a cost to getting that outlet.
If the cost is high and sex is expensive, then not everyone can afford it. Sure, the rich and the powerful will have their mistresses, concubines, and side-lovers. The not-so-rich, however, will have a problem. They will have an unmet need that their biology won't allow them to ignore completely. Like famine, you can only do so much to ignore how hungry you are.
It's for this reason that others have argued that societies full of sexually-deprived people will be an unstable one. When the cost of sex is that high and your biology won't let you forget you have this unmet need, you'll do anything to meet that need, no matter how irrational or horrific it might be.
That's cost of expensive sex. Flip the scrip, make sex cheaper, and suddenly, there's a different dynamic at work. In a world of cheaper sex, it's easier to meet those needs. With the rise of dating apps like Tinder and eHarmony, it's easier today to seek both cheap sex and deeper relationships. Individuals have options to pursue, depending on what they seek and why.
Mr. Snively sees this as revolutionary. It's really not and I'm not just talking about the old hippie concept of free love. There have been numerous cultures where sex was even cheaper than it is today. Those cultures functioned and faltered in their own unique way. The cheapness of sex was not seen as all that groundbreaking.
That's not to say that cheap sex came without a cost. It certainly did. Cheap sex does have consequences that include increased transmission of diseases, unwanted pregnancies, and unstable family structures. However, I would argue that those costs are far less than the alternative.
I've mentioned before how fascist regimes need to control sexuality to some extent. Therein lies the key, though. It takes an extremely authoritarian government to impart the kind of force necessary to counter something as powerful as the human sex drive. Pretty much every government/church that has tried that in the past has failed in the long run.
In a sense, the cost of trying to make sex more expensive is actually far higher than making it cheap. It requires a lot of power, suppression, and micromanaging to manage, let alone contain the sex drives of every person in a society. That kind of effort requires a level of cost and resources that no government can hope to manage, especially in the long run.
That's why I believe Mr. Snively is wrong. Cheap sex is not that revolutionary. In addition, cheap sex is actually far better for a free and open society than the alternative. In that sense, it should be celebrated and I intend to use my sexy novels to contribute to that effort.