I'd like to preface this article with what I hope is an exciting announcement. As I write this, I'm preparing to move to a new place. By nearly every measure, it's a good thing. My living situation is set to change for the better.
Without getting into the specifics, just know that I've been living with roommates in a shared house for quite some time now. That has been my standard living situation since college. For a while now, I've been looking to upgrade that situation by buying my own condo. I've been working hard, selling as many sexy novels as I can, to scrap together enough money.
Finally, I had the money and I found the perfect place. In less than a month, I'll be living on my own in a beautiful one bedroom, one bathroom condo that I won't have to share with anyone else. I won't just be able to sleep naked anymore. My entire living situation will be clothing optional. Just thinking about it brings tears of joy to my eyes.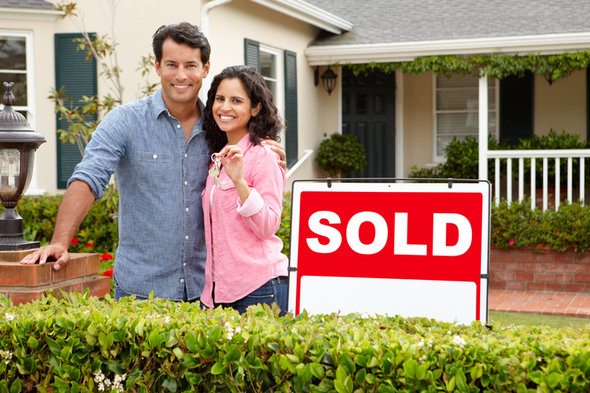 I'm genuinely excited about this and not just because it will provide more opportunities for nudity. However, it does give me some pause in terms of the larger implications. Every major change in life, be it a living situation or a new lover, is bound to have unforeseen impacts. Moving to a new place certainly qualifies.
The most jarring change in this instance is that, for the first time in my adult life, I'll be living completely alone. I won't have to contend with roommates. I won't have to share any ounce of my living space. Everything from the thermostat to the brand of toilet paper to the visibility of my Playboy calendar will be completely under my control.
I don't deny that living alone has its appeal, but I'm somewhat used to always being in a place where I could just go talk to someone if I wanted. Living in this new place will mean fewer opportunities of that nature. Then, I found this distressing article from the New York Times on the potential health hazards of living alone and suddenly, the price for clothing-optional living seems a bit higher.
The hazards are not necessarily trivial. This isn't something that can be fixed by eating an extra bowl of fruit, running a few miles, or getting a coffee enema, which is a thing. According to the article, these are some of the issues that loneliness and isolation can breed.
Loneliness can accelerate cognitive decline in older adults, and isolated individuals are twice as likely to die prematurely as those with more robust social interactions. These effects start early: Socially isolated children have significantly poorer health 20 years later, even after controlling for other factors. All told, loneliness is as important a risk factor for early death as obesity and smoking.
While it's important to note that the keyword in that conclusion is that it can incur these effects. That doesn't necessarily mean it will. As I've noted before, human beings are frustratingly complex creatures. Anyone who claims that there's a simple solution to a big problem is usually pursuing a bullshit agenda that makes lousy documentaries.
However, there is some relevant data behind this phenomenon of loneliness being detrimental to someone's mental health. According to a 2013 study by the American Journal for Public Health, socially isolated men and women died earlier at a rate that was consistent with smoking and high blood pressure. Those kinds of correlations are disconcerting, even if they're not akin to direct causation.
Under the lens of caveman logic, that makes sense. Human beings are a very social species. Social interaction is a core need, right up there with food, water, and a regular orgasm. It's because of our social nature that solitary confinement is rightly seen as torture.
While I do have plenty of other social outlets, primarily my friends and a very supportive family, living alone will make it easier to keep to myself more often. Granted, that could change fairly quickly if I fall in love and get into a relationship. That's something I am actively working on. However, I'm not going to assume that'll happen soon after I move in.
I'm taking these concerns seriously, but I'm still looking forward to the benefits. As if often the case with something as complex as human psychology, there are also potential benefits to living alone. There is some research that indicates that certain people do better when they live alone. I'm not sure that I'm one of those people, but Psychology Today summed it up nicely with the kind caveman logic that makes me smile.
For some people, living alone is not just a casual preference – it feels more like a need. What happens when you are deprived of a genuine need? You can't stop thinking about it. You daydream about it, makes plans for when you will get to have that need fulfilled again. When living alone is a need and you finally get to do it after being deprived, you feel relief and a sense that your living situation is once again just what it should be.
So with these variations in mind, I've got a lot to think about as I prepare to take this big step in my life. I'm still excited about it. I'm really looking forward to actually owning my own place, having a space I can truly call my own. It goes beyond having an excuse to spend more time naked. It's about me carving a real space for myself.
I don't know entirely how I'm going to handle it. I like to think I know myself well enough to believe that I'll be among those who benefit from living alone. I could very well be wrong, but I'll finally have a chance to find out.
To everyone else who may be facing this issue, take some comfort in the knowledge that the question as to whether being alone is bad for you has no clear-cut answer. It varies from person to person. Some people benefit. Some people don't. Human beings are kinky like that. As an aspiring erotica/romance writer, that's something I can appreciate.