At what point does our willingness to have sex to make babies become a larger social problem? That's not a rhetorical question, by the way. I'm not even the first person to ask that question. Ongoing changes in demographics are a real issue. Yes, the human population is still growing at a remarkable pace, historically speaking. However, the way it is growing is generating all sorts of problems.
I know talking about demographics isn't all that sexy, but I think it should be. Demographics involve population. A population of any measure requires that people have sex. I'm in the business of telling sexy stories so changes in demographics will indirectly affect me to some extent.
To understand this issue, it's necessary to sift through some annoying levels of fear-mongering. Not too long ago, there were some pretty dire predictions about the impact that our rapid population growth would incur on the environment. While these are still pressing issues, we're not living in a "Mad Max" style hellscape for now.
More recently, much of the doom-saying has come from those anxious about the declining fertility rates of the industrialized world, some of which have dropped below replacement levels.
You don't need to know much about the particulars of demographics or statistics to understand the implications. For any society to prosper, both economically and functionally, it needs a steadily growing population. Old people die off. Their children take their place. More children grow into productive adults that contribute to society and the economy. It is very much the life-blood of civilization.
That process got a massive boost in the mid to late 20th century thanks to improvements in medicine, technology, and economics. Around 1900, the world population was below two billion. By the end, it had tripled to six billion. As of this post, the global population stands at approximately 7.5 billion. It's very possible that we may cross the 8 billion mark by the end of the decade.
However, that continued growth is starting to encounter some obstacles. The rates of growth, especially in the industrialized world, are starting to slow. Just this past year, the fertility rate in the United States dropped below replacement level for the first time in a century. That's a major milestone with some major implications.
Some parts of the world are already dealing with those implications. In some areas, they're slowing so much that it's causing major concerns for the future of that society. Japan, especially, is dealing with some unprecedented issues with a society that has a booming elder population and a dwindling pool of youth.
I won't get into the specifics of the apocalyptic visions associated with declining fertility rates. That kind of doom-saying is rarely productive and often flat out wrong. However, a declining population carries with it all sorts of issues.
A society with a declining population has very poor economic prospects and I'm not just talking about a smaller market for my sexy novels. A declining population means fewer workers, fewer customers, and fewer people to come up with sexy new ideas. For a community and a culture, it's basically the social equivalent of rapid decay.
In some cases, this decline can be compensated through immigration, but that brings with it a whole host of hot-button issues that I don't care to discuss on this site. After all the anti-immigration rhetoric that erupted from the 2016 presidential election, there's little chance that anything productive will emerge from that issue.
What concerns me more about this ongoing trend are the more personal implications behind it. There has already been a noticeable decline in overall sexual activity among younger generations. That doesn't mean people are less horny. That just means less people are actually getting together and doing it.
The reasons for this are hard to quantify, but I've mentioned some of the obstacles that millennials are dealing with, beyond their sex lives. There will likely be even more obstacles once Generation Z, their successors, take hold.
In essence, these coming generations are drowning in debt and lack the economic of their predecessors. It's hard to find time to seek a lover, start a family, and raise multiple children when there aren't as many well-paying jobs to go around and the cost of living just keeps going up. The stress alone in dealing with all these issues is enough to kill anyone's libido.
Others will claim that trends like growing acceptance of abortion and contraception, two issues that I've discussed more than once, is a major factor here. I tend to disagree, at least in part. Historically speaking, economics tends to drive fertility, politics, and most other major trends. Money is just that powerful.
I don't doubt that having a greater control over our fertility from a medical standpoint is an issue, but just having that control doesn't necessarily undermine our inherent desire to procreate. It's the resources, circumstances, and conditions that have a much bigger impact on peoples' desire to have children.
I even see this among my friends, family, and peers. Most of the people who are my age or younger are not in a situation where they have the resources to have a family. Most are struggling to find steady, well-paying jobs. Some are struggling just to find affordable living space, an issue I only recently addressed. Even if they're still horny, they are not in a position to exercise their fertility.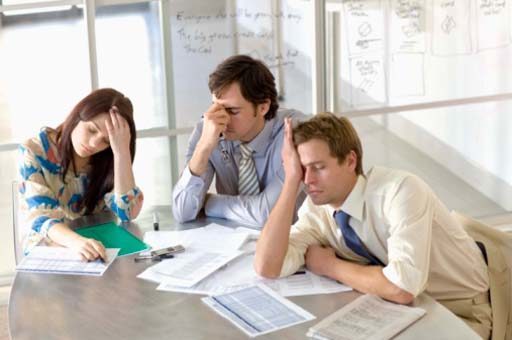 While that's understandable from a pragmatic point of view, the long-term implications are still there. If a large enough chunk of society faces these same issues, then at some point, the shift in demographics becomes unavoidable. Fewer children being born, along with a higher cost of raising them, carries with it all sorts of uncertainties that promise to make a tense situation even worse.
It may still be too early to worry about this trend, even the context of an aspiring erotica/romance writer. Trends have a nasty way of changing erratically. The old investor adage of past performance not guaranteeing future results has held true on many occasions.
Paul R. Ehrlich's "The Population Bomb" found that out the hard way because it failed to anticipate how humanity would react and adapt. Given how notoriously hard it can be to predict the future, it's not smart to make too many assumptions about what will happen with these trends in declining fertility rates.
That said, if I have to adapt my novels to cater to an aging population, I'm willing do to that. It just may mean that I'll have to learn how to describe sagging boobs in a sexier way.