The current state of organized religion is ripe with conflict and mixed messages. On one hand, religious affiliation has significantly declined over the past 30 years. According to a 2018 survey from Eastern Illinois University, around 23 percent of the US population identifies as having "no religion." For comparison, that number was only 5 percent in 1972.
In other industrialized countries, the decline is even more pronounced. Throughout Europe, more and more people are drifting away from organized religion. That's especially true of young people, who are one of the least religious demographics in modern history. In terms of the bigger picture, organized religion is facing a generational time bomb that's just starting to go off.
At the same time, however, religion still exercises an absurd amount of political power. Religious groups, particularly those who align themselves with conservative politics, have enormous influence. Its platform is tightly woven with that of a major political party. Many people in positions of power identify as religious. Many more rely on a religious base to get elected.
It's a strange trend that seems counter-intuitive. How can something be weakening due to declining adherents, but still wield so much power? In an age where the egregious crimes of religious institutions have been exposed and more people are educated on the many absurdities of various holy texts, it feels as though organized religion should be on its death bed.
While there are many factors behind this situation, I believe that one particular factor is more influential than most. It also happens to be the same factor that has done the most to weaken religion while helping to sustain its political and social influence. It's a force that has already radically changed everyone's life, regardless of their affiliation.
That force is the internet and its impact on religion cannot be overstated.
I'm old enough to remember what it was like to talk about religion in the pre-internet days. You listened to your parents, relatives, priests, mullahs, rabbis, and monks. They told you the history and tenants of their religion. You might ask questions. You might not understand the philosophy behind it. No matter how curious or skeptical you were, you could only do so much to question it.
Most of the time, you just had to trust your elders that they knew what they were talking about. You also had to trust that they wouldn't lie to you, which is often a risky bet. If you were really motivated, you might go to a library and do some research. Even then, you'd have an uphill battle a head of you, given the many complexities behind religion and why people believe in it.
These days, it's exceedingly simple to fact check an absurd religious claim. If someone were to claim that a 900-year-old man built a 300-foot wooden boat that housed two of every kind of animal for 40 days during a global flood, you wouldn't have to spend years in college to learn why that's absurd. You could just pull out your phone, do a few simple searches, and find out why this claim is completely wrong.
Even a kid who has only taken a basic science class can look up any of the stories their priest, mullah, rabbi, or monk tell them to find out whether they're based on real history or embellished folklore. Religious institutions, parents, and schools can fight to control the information their young people receive. Many organizations do engage in activities that are outright indoctrination.
However, as demographic trends show, the effectiveness of those efforts only go so far. The information about the absurdities, inconsistencies, lies, and agendas is still out there. It's widely available to anyone who can access a smartphone or a computer. There's only so much anyone can do to prevent someone from accessing that information.
As a result, organized religion will never have the same sway it once did in centuries past. No matter how much conservative reactionaries complain, it's impossible to go back. The combination of modern education and accessible information ensures that major religious institutions will never wield the power they once did.
Given the complexities of modern societies and the geopolitics surrounding it, it's just not practical for a centralized religious institution to exist. The Vatican can still make statements about morality, ethics, and spiritual matters. It just has no means of enforcing them, as evidenced by how little typical Catholics follow their edicts.
Even without this power, the same internet that has permanently weakened religion is also the same thing that sustains some of its considerable influence. In fact, the internet might act as a catalyst that can turn certain individuals from nominal adherents to ardent zealots.
Think back to the young people sitting in churches, mosques, synagogues, or temples. While some might casually look up the religious claims out of curiosities, others might go out of their way to find information that confirms these claims. Even if they're factually wrong, they'll look for any bit of information that they can twist to make it seem true and cling to it.
This is why creationism still persists, despite extensive resources that thoroughly debunk it. If someone is really determined to find information that affirms their beliefs, they'll find it on the internet the same way people find cat videos and knife-wielding crabs. There will even be unscrupulous people to exploit them, including those who are convicted felons.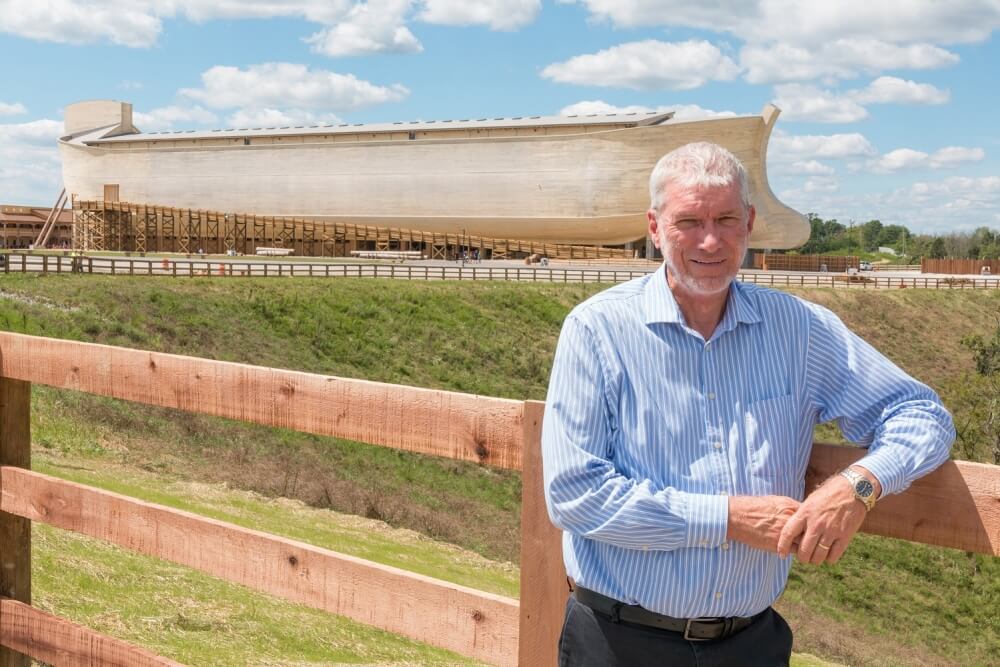 Like it or not, there are people who sincerely want to believe their preferred religion and will cling to anything that strengthens that belief. Given the open nature of the internet, shaped by the whims of users rather than objective truth, it's distressingly easy for someone to customize what kind of information they receive.
If someone only wants news and memes about how their religion is true while everyone else is doomed to eternal torture in Hell, then that's what they'll get. They can get their news and information from exceedingly bias sources while brushing off others as fake news. There's nothing from stopping anyone from using the internet in such a manner.
We already see how this has divided people along political lines in recent years. I would argue that this has been going on with religion for even longer. The rise of the religious right and the prevalence of religious media has done plenty to tighten their grasp on ardent believers. While less people may identify as religious, those who do tend to be more dogmatic about it.
Since those kinds of believers can be mobilized and pandered to, they're a more unified political force. As such, appealing to them means gaining power. That power may be tenuous and limited, but it's still viable power that plenty of politicians exploit, sometimes to an egregious extent.
In a sense, the internet has made it easy for both the extreme zealots and the inherently skeptical. Those who might have identified as religious out of tradition in the past are more comfortable identifying themselves as non-religious today. It also helps there's not as much stigma to being a non-believer as there used to be.
At the same time, those who were devout before can become outright zealots if they consume enough extreme content. In fact, their declining numbers in the general population might give them more reasons to become zealous. History has shown that small bands of religious zealots can do a lot of damage. The internet might hinder their ability to gain adherents, but it might also make them more desperate.
It's a scary possibility, but one I tend to believe is remote. While I might not be a fan of organized religion, I still have many friends and family members who are religious and wonderful human beings. The internet hasn't changed that. In the long run, I believe that basic humanity that binds us all will win out in the long run. The internet won't always help, but it's certainly a valuable tool.