Whenever I talk about boredom, whether in the context of the present or a future where it's a full-blown plague, I often belabor how it's effects and impacts are understated. That's somewhat unavoidable. Boredom, by definition, requires an environment of limited, monotonous drudgery. Most people see their lives as inherently hectic so the boredom seems like a distant concern.
Hectic or not, everyone is still vulnerable to boredom's corrosive effects. Those effects are well-documented and it's part of why solitary confinement is considered torture. Those same effects can shape heroes, villains, and eccentric mad scientists, alike. It can also be a factor in determining the long-term viability of an ideology.
That last detail is something I attempted to explore in an earlier article where I introduced the concept of the Boredom Filter. Simply put, by contemplating an ideology taken to its ultimate end, the Boredom Filter can reveal whether that ideology can survive in a world where humans despise boredom and will do anything, including horrific crimes, to alleviate it.
While researching that article, I originally intended to apply the filter to religion as well. I knew that was sure to enter some extremely sensitive areas. Talking about identity politics and sexual taboos is tricky enough. Adding religion to the mix is like adding a bit of nitroglycerine to a burning pile of napalm.
On top of that, I think religion in its general form is somewhat distinct from ideologies like liberalism, conservatism, feminism, and even libertarianism. Those ideologies are philosophical or logistical tools that present themselves as guides or interpretations of social phenomenon. Religion also does that to some extent, but has a broader scope.
Religion doesn't just cover methods for making sense of society and the universe, as a whole. Unlike an ideology that can be taught, learned, or studied, religion is a lot more subjective and dependent on personal and shared experiences. Even though religious affiliation is in decline, it's still an influencing force on society.
Whether or not that influence grows or wanes is not the point. My focus, in this case, is to show how religion is shaped by boredom. I also intend to use it show how boredom can subvert the core tenants of a religion, if it's followed strictly.
Before I go any further, I want to make clear that I'm not out to condemn or demean any particular religion or its adherents. I'm making a concerted effort not to play favorites here. If it sounds like I'm being unfair or too harsh to a particular religion or faith, I apologize. We all have our biases. I'm not particularly religious so I'll try to remain objective as possible.
With that out of the way, I feel it's important to establish one particular aspect of religion that sets it apart from political or philosophical ideologies, in terms of how boredom effects it. Religion, and religious experiences, are extremely subjective. You could argue that they're entirely subjective.
One individual can go to a church on Sunday, listen to a sermon, and be incredibly moved on a personal level. To them, it could be one of the most intense experiences they could have. Another person who is as healthy and sane as the other can sit through that same sermon and be bored out of their mind.
It's that subjective disparity that makes it difficult to apply the Boredom Filter. However, even with that disparity, boredom is still an influencing factor. A religion that evokes more of those intense experiences in a large number of people will likely be successful and pass the Boredom Filter. One that only evokes those experiences in a small group will only have limited appeal.
That's why repressive cults usually only appeal to a handful of people. If you're in a tight-knit group that's full of solidarity and intense tribalism, it's possible to get around boredom, if only because members are too scared or too brainwashed to escape. For larger religious organizations, boredom is a bigger issue because appealing to a lot of people means ensuring they don't get bored.
When assessing an ideology with the Boredom Filter, it's relatively easy to speculate on what their idealized society is because most ideologies clearly state those goals. Communists want a communist utopia. Liberals want a liberal utopia. Libertarians want a libertarian utopia. With religion, there's not a clear endgame for the most part.
Sure, some religions like Christianity and Islam preach spreading the faith, if not converting the entire world's population. Others either don't emphasize it in their theology or only use it to the extent that it has to market itself in a modern economy. When applying the Boredom Filter, though, it's important to be targeted.
By that, I mean it can't just apply to what a holy book says or what sort of ethics certain religious icons preach. It has to apply to how it's actually practiced. There are so many varying sects and denominations within a particular religion. Not all of them practice the same way or take their holy texts quite as literally.
That, more than anything, is the key to determining whether the Boredom Filter will impact a particular form of religious expression. Even if it passes, though, it can also reveal how that form of expression is shaped. It's rarely overt, but the fact major religions have endured longer than most ideologies shows that a religion is more willing to adapt than it claims.
For a simple example, let's apply the filter to the most common form of evangelical Christianity, as practiced by the religious right in America and espoused by religious leaders like James Dobson from the Family Research Council. They favor a brand of Christianity that favors a very strict form of religious morality.
It doesn't take much speculation to see that this form of Christianity doesn't pass the Boredom Filter. This brand of Christianity seeks one particular manifestation of family, one manifestation of gender, and one manifestation of personal conduct. That includes no promiscuity, no cursing, no porn, and no unholy behavior.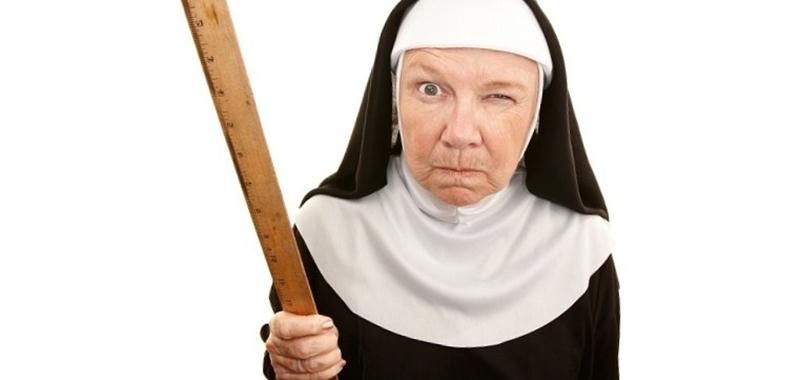 Even if that one manifestation of society is a particularly good one, it's not hard to imagine people getting bored with that. At some point, they're not going to be as moved when they go to church. They're not going to be as excited about consuming the same Christian-friendly media or having sex with the same person for the same reasons again and again. Boredom will set in for many people. It's unavoidable.
The same issue occurs when you apply the filter to fundamentalist Islam, especially the kind espoused by modern extremist groups. They may use a different holy book and employ different religious practices, but the manifestations are the same. It promotes a society of strict, rigid conformity for large numbers of people, regardless of their diverse personalities, passions, and proclivities.
Even when these standards are brutally enforced by state-sanctioned religious police, there's no escaping the boredom. People may still conform out of fear for their lives, which is usually a stronger motivator. However, it only goes so far in terms of creating loyal, passionate adherents. In general, people who conform out of fear can only be so sincere.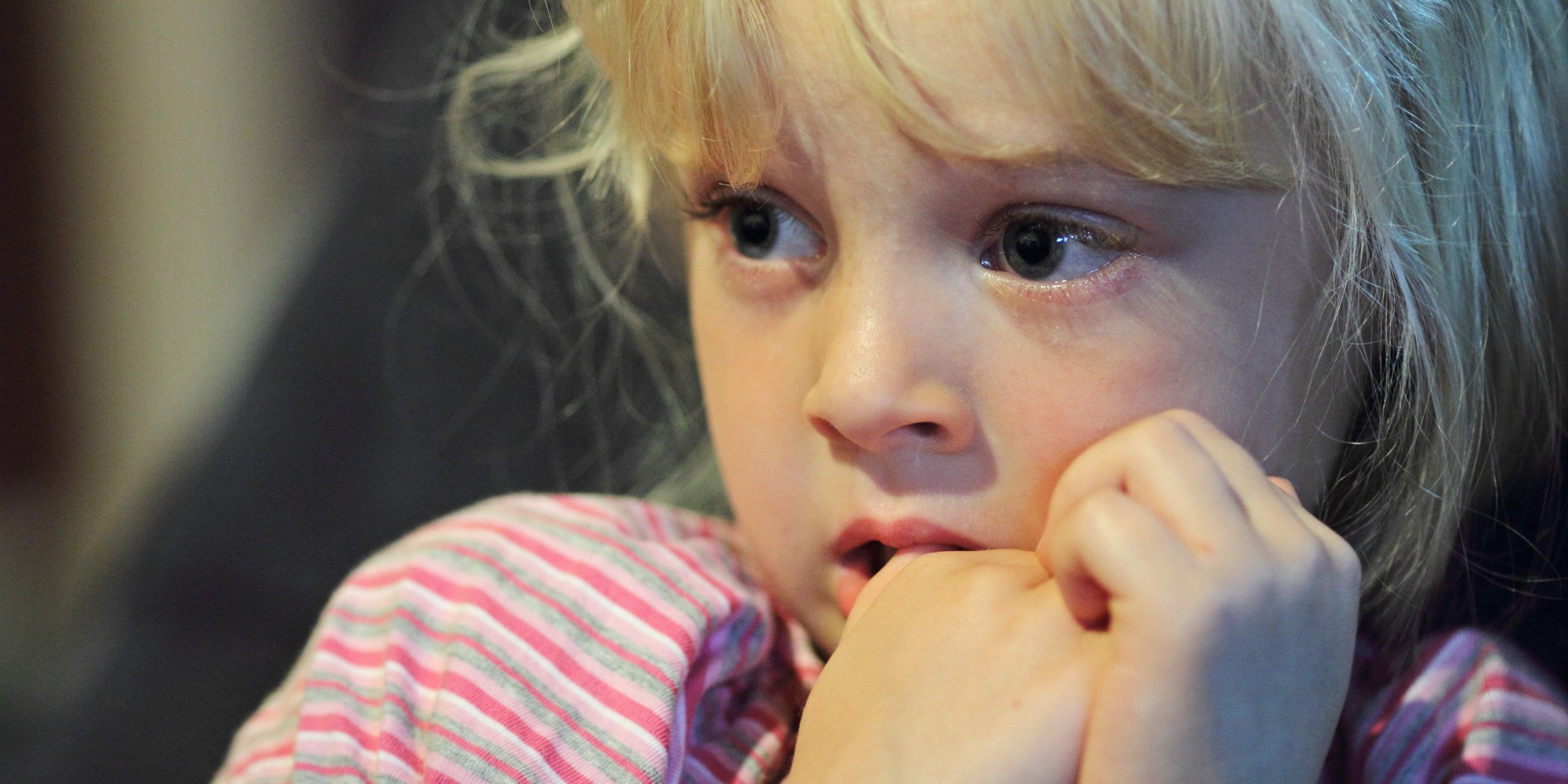 In a sense, the fact that some of these religious ethics have to be enforced with fear and violence, be it from the police or threats of eternal damnation, is a tacit acknowledgement that those ideals are not tenable to a large group of people. Without that fear, the boredom alone will make them seek other experiences and no religion can survive like that.
That still begs the question as to why some religions manage to survive, even the repressive ones. On paper, the Catholic Church has pretty strict moral tenants. The Vatican opposes premarital sex, masturbation, divorce, homosexuality, abortion, contraception, and free expression that denigrates or defames the church.
However, the difference between the Catholic Church and the extreme forms of Islam and Christianity is that they can't do much to enforce that morality. They could in previous centuries, but these days the Vatican's moral proclamations are largely symbolic. They preach against immoral behavior, but don't directly combat it.
To some extent, that might have helped the Catholic Church endure. By losing it's authoritarian muscle, it had no choice but to adapt its theology to accommodate less-than-pure adherents. It's not quite as flexible as some would prefer, but it has shown a willingness to revisit old traditions in the name of evolving with the times.
Other religions have done a much better job of that. Denominations like Reformed Judaism and Unitarian Christianity have been much more receptive to adapting their theology to the changing times. While this may upset some traditionalists, so much so that they won't even consider those denominations as true adherents, they do win in one aspect. Adapting their theology keeps it from getting boring.
Sure, church on Sundays may still feel like a chore, but at least you won't have to listen to the same fire and brimstone rhetoric every week. That counts for something when applying the Boredom Filter. Any sect or denomination that doesn't do that, though, will only ever have limited appeal, at most.
In that sense, Islam is more vulnerable to the Boredom Filter. Traditional Islam is basically in the same domain where Catholicism was several hundred years ago. It still enforces strict adherence of its traditional method in many Islamic countries. Like the Vatican, however, the enforcement isn't always on par with the Spanish Inquisition.
Within these countries, those traditions and the state-sanctioned enforcement of them are often challenged or overlooked. To some extent, the Boredom Filter is already having an impact because shifting demographics and generational clashes are leading some within Islam to become disillusioned with those rigid traditions. I'm not saying boredom is the sole cause of it, but like Christianity, it is a likely factor.
Islam's ability to adapt to these trends will determine whether or not it will continue to endure like Catholicism. There are some making a genuine effort, much to the detriment of their safety. Whether or not these adaptations are sufficient will have depend heavily on its ability to pass the Boredom Filter.
I don't want to speculate too much on the future of Islam, Christianity, or other faiths. I also don't want to give the impression that the Boredom Filter is definitive, especially for something like religion. I present it as simply another tool to help make sense of, and possibly speculate on, the impact of religion.
That impact will continue to incur other impacts on society, even as religion continues to decline. It will always have a certain appeal to certain people. If it's going to have appeal to more people in a future where people are more informed and possibly enhanced, it would be both wise and necessary for it to pass the Boredom Filter.