A lot has been said about Michael Jackson's legacy in recent years. Like so many others, I remember just how big he was. I've listened to his music. I've watched his music videos. I've also read some of the many weird stories that have been told about him. While I never considered myself a huge fan, I don't deny that in terms of sheer star power, he's in a league all his own.
The extent of that star power is difficult to fathom today, even for people who become stars for all the wrong reasons. It's impossible to overstate just how big Michael Jackson was as an entertainer and a celebrity. Anyone under the age of 30 can't hope to understand the status he had in the mid-1980s and early 1990s. He was the closest any celebrity ever came to becoming a full-blown demigod.
Whether you cared for his music or not, he forged an unparalleled legacy that will likely never be matched. Ever since his death in 2009, however, the narrative surrounding that legacy has branched off into two very different directions.
One attempts to celebrate just how much he contributed to entertainment, highlighting how he ascended from his days as the cute kid in the Jackson 5 to one of the undisputed King of Pop. The other attempts to cut through the breadth of his fame to reveal his egregious misdeeds, which may have included child sexual abuse.
The stories surrounding these misdeeds have recently gained greater attention thanks to the "Leaving Neverland" documentary that aired on HBO. In this film, the kids Jackson allegedly abused, who are now adults with families of their own, get to tell their stories. Without spoiling too much, the details of those stories are not for the faint of heart.
It's impossible to know just how true some details are. I've noted before that people should never take documentaries too seriously. I've also pointed out that human memory is notoriously unreliable. Even though Michael Jackson was ultimately acquitted, there's still an underlying sentiment that he's an abuser who got away with his crimes.
Personally, I don't blame people for thinking that way about him. Jackson was a weird, eccentric character and for understandable reasons. He was a child star who somehow managed to become an even bigger star as an adult. He even said in the days leading up to his death that he never had a childhood. His whole life was consumed by fame, celebrity, and stardom.
Even today, there aren't many parallels. Even the biggest celebrities of today, from Taylor Swift to Ryan Reynolds, never had to endure fame to that extent. They got to have childhoods. They had a chance to anchor themselves to the real world, if only to a limited extent. Even the children of celebrities have some breathing room, although not all of them handle it well.
Michael Jackson never had that opportunity. Shortly after he achieved stardom with the Jackson 5, his life became consumed with celebrity. He ceased becoming Michael Jackson, the kid, and forever became Michael Jackson, the celebrity. He never faded into obscurity, like many other child stars do. He remained this superstar icon who, no matter what he did, couldn't escape the fame.
It's a caliber of fame that, logistically speaking, just isn't possible today when one mis-worded tweet or one scandalous video from a smartphone is enough to cause a celebrity's downfall. Personally, I believe that's a good thing. I would even go so far as to say that nobody should ever achieve the level of fame that Michael Jackson had.
It's not just that fame can corrupt otherwise decent people. Michael Jackson already had issues beyond fame, from his lengthy list of medical ailments to the way his father disciplined him and his brothers. Fame, in many cases, acts as a fuel rather than a catalyst. It compounds the good and the bad in people. For someone who has real demons, the bad can lead to real tragedy.
The level of fame that Michael Jackson achieved wasn't just fuel, though. It was more akin to weapons grade plutonium, bombarding him with a level of volatility that no human being is equipped to handle. Through both the interviews he has conducted and the anecdotes of other celebrities, the effects of such immense fame are painfully clear.
Michael, as talented and weird as he was, couldn't handle it. The pressure of navigating that kind of celebrity isn't just daunting. It's impossible. It's also likely that pressure played a role in some of the health issues he endured later in his life. It probably played a role in his less-than-normal mental health.
Now, none of those issues should absolve him of any crimes he may have committed. The fact that he's no longer alive to defend his legacy against a contrasting narrative is worth considering when judging him, as both a person and an icon. That won't stop some from furthering a certain narrative, which has already had a substantial impact on Jackson's legacy, but it should provide context.
Regardless of the narrative that best reflects the truth, there are lessons from Michael Jackson's famous story that are more relevant now than they were when he was alive. Currently, we live in a world of outrage culture where the internet and social media has given people unprecedented access to the world of celebrity. With that access, the dark side of that world is harder to avoid.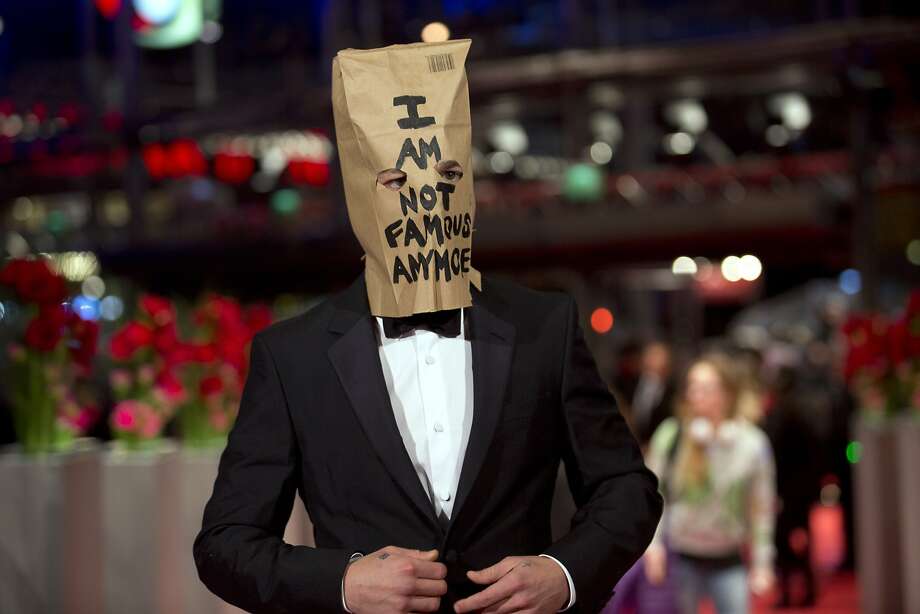 Even at the height of his fame, Michael Jackson just had to dodge reporters and the paparazzi. He could also rely, to some extent, on people not taking the tabloids too seriously. After all, some of those tabloids published stories that were weird, even by his standards. Today, he would have to worry about everyone with a smartphone and social media account.
On top of that, the very nature of the internet and human psychology have made it so that even proven lies somehow become accepted as truth. They never go away. The internet never forgets. Once you've been labeled with an embarrassing smear, it doesn't go away. Even if you're innocent, the label sticks.
Someone of Michael Jackson's fame and eccentricities wouldn't last long in the current social climate. It's remarkable how some celebrities manage to sustain themselves for extended periods of time, but those individuals are few and far between. In addition, none of them have ever come close to achieving Jackson's level of fame.
Perhaps, it's for the best that no one will ever reach the level of celebrity that that Michael Jackson achieved. The human psyche, no matter how talented or resilient, just isn't equipped to handle that kind of stardom. What it means to be a celebrity is rapidly changing, thanks to the internet and even to Jackson's influence on the culture, at large. Chances are the pace of that change will only accelerate.
For better or for worse, Michael Jackson's legacy is a testament to how damaging fame can be when taken to ridiculous extremes. In an era where fame is both fleeting and increasingly irrational, it's harder than ever to escape that damage. Even if it's no longer possible for someone to achieve that level of fame, the lessons of that legacy are worth learning from.