I once knew a guy who worked a job he hated for an overpaid boss he'd once described as a cross between Patrick Bateman and Darth Vader. I can't put into words how much he resented that man. To make matters worse, he was one of those bosses whose family had connections. He couldn't get fired, let alone disciplined. Even if he did, he had a trust fund that ensured he'd never work a day in his life.
My friend shared all sorts of horror stories with me, but I often found myself asking why he stayed at that job for so long. I also asked why he didn't try to do something about it. I'm no lawyer, but I'm fairly confident that he could've sued his boss and won. He never did and gave plenty of reasons, some more understandable than others.
However, one particular reason stood out to me. While I don't remember his exact words, this is what he told me.
"I'm not concerned. I know that one day, that asshole will die and when he gets to the gates of Heaven, he won't be able to hide anymore. He'll go to Hell. I'll go to Heaven. I believe God is just. No matter how bad things get in this life, the scales always balance in the next."
Now, I wasn't surprised by this sentiment. This particular friend of mine was very religious. He'd gone to church every Sunday. He and his pastor were on a first-name basis. He could quote bible verses the same way I could quote X-Men comics. He knew his theology and I don't doubt it helped him endure that awful job that he somehow endured for several years.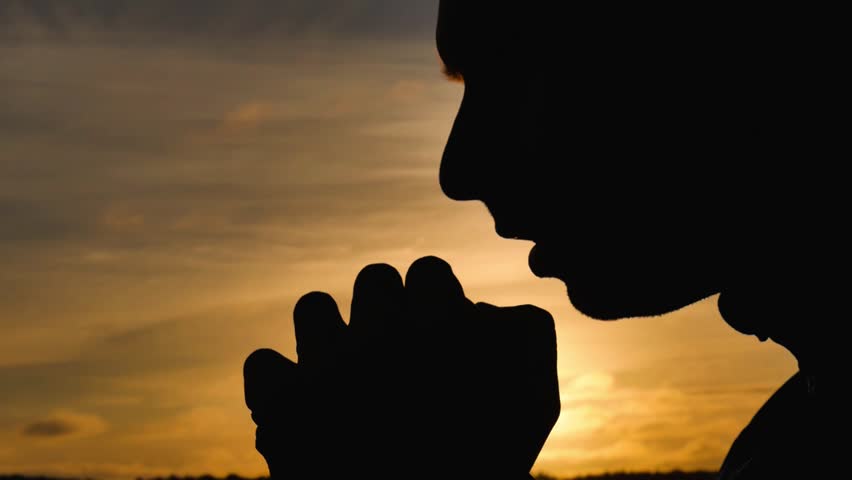 While I respect my friend and his faith, I find the notion of taking comfort in someone's afterlife punishment more than a little unsettling. It's not just due to the schadenfreude inherent in that sentiment. What I find most troubling is how this common theological concept perpetuates imbalances, injustices, and inequalities, albeit indirectly.
The very notion of an afterlife, especially with respect to concepts of Hell, has plenty of troubling issues. From both a theological and non-theological standpoint, it frames everything that occurs in the current life we're living as a prelude for the much grander life to come. Even if a view of the afterlife has no concept of Hell, it still devalues our current lives to some extent.
However, when divine justice enters the equation, as it often did for my friend, there's a less obvious impact that has real consequences in the non-religious lives of many. I would even argue that those consequences influenced society on multiple levels at many points throughout history. The extent of those consequences are hard to gauge, but the implications are unavoidable.
To illustrate, think back to the terrible boss my friend described. Think of him as a placeholder for any rich, entitled, over-privileged class of people in history. He could be a king, a warlord, a cleric, an emperor, or just some powerful tribal leader. By any measure, this individual has more power and wealth than almost everyone else.
While that earns them many benefits, from having all the nice stuff to attracting all the best sexual partners, it also makes them a target. What exactly entitles them to have all that power and wealth? Did they earn it? Did they fight for it and win it? What do they have to do to maintain it?
The answers vary, depending on circumstance and context. Some are more responsible with wealth and power than others. However, if we're going to grasp the bigger picture here, we have to acknowledge the general guidelines of human nature and, chief among them, is the inclination to take the path of least resistance.
Like it or not, human beings are wired to take the easiest possible path to resolve an issue. That's especially true of difficult tasks, such as maintaining an objectively unequal status within a society. Seeing as how humans, and even other primates, have an innate sense of justice, this is an issue that the rich, wealthy, and powerful cannot avoid.
That's where religion enters the picture. Logistically speaking, it offers some convenient justifications for an objectively unequal situation. It's not just that the boss, cleric, king, warlord, or rich asshole inherited their status. It was divinely granted to them.
That helps solve several major problems for the rich and powerful off the back. It means those who consider themselves pious and devout can't just rebel against those of greater wealth. Doing so would mean protesting the will of the divine. For anyone concerned about facing divine wrath, that's a major incentive to accept the current situation. In some cases, they even celebrate it.
That kind of divine excuse has another benefit, as well. For people like my friend, who have to toil under wealthy, entitled bosses, it gives them comfort about their current lot in life. While they could go through the trouble of fighting back, that's both laborious and risky. Historically, powerful people don't react kindly to being challenged and they don't always fight back with lawyers.
Religion provides them another, less exhaustive option. Instead of going through all that trouble and taking all those risks, they need only keep living their current lives. They need not worry about contesting people like my friend's tyrannical boss. He'll face justice after he dies. That's not just comforting. It plays directly into our natural inclination to resist change.
On a larger scale, this has minor personal benefits to the devout, but major benefits to the wealthy and powerful. If the vast majority of people are convinced that oppressors will get theirs in the afterlife, they're not going to be as inclined to protest the status quo or, in the worst-case scenario, demand change that requires a loss of wealth and power.
This is especially important for religious leaders who, unlike governments or business elites, have to keep justifying why people devote their time, labor, and money to the institution. That's tough when religious organizations don't pay taxes, enrich top officials, and wield significant authority on geopolitical level.
It's considerably easy, though, if the theology in question convinces adherents that the wealth and power of the institution is divinely granted. As a result, the inequality between the average believer and the top official is justified. That's how the deity wants it. Even if some are corrupt, and there have been many, they'll eventually face justice in the afterlife.
It gets even easier when adherents and believers are uneducated and uninformed. My friend wasn't stupid, but he didn't get much of an education, which was why he got stuck in a lot of bad jobs. His story is not uncommon. In general, the less educated you are, the more religious you tend to be. On top of that, less education often means a higher chance of living and staying in poverty.
In that context, it makes sense for religion to discourage critical thinking and higher education that isn't specifically sanctioned by their institutions. If people aren't educated, then they're not just ill-equipped to question authority. They'll remain in poverty and so too will their children, who are more likely to adopt their parents' piety.
It's a self-reinforcing cycle. People are born into their current lot. They either appreciate or resent it. Religion helps provide justification for it, however good or bad it might be. It gives them an excuse to accept it and pass it onto the next generation. Any inequality or injustice within that system remains in place and can even widen under the right circumstances.
Now, this is the point where I try to temper my rhetoric because I know the mechanisms I just described seem cynical. It gives the impression that every religious figure throughout history was just some greedy schemer who knew they were lying to gullible people and taking advantage of their faith to benefit themselves. I want to make clear that this is not the message I'm trying to send.
Are there religious and non-religious people who are that corrupt? There most certainly are. Some are more egregious than others. Some are historically egregious. I believe that most people, even those at the top of the hierarchy, are sincere in their piety. They don't see their religion as a mechanism for propagating inequality and injustice. That's why I see this impact as indirect.
Even if all organized religion disappeared tomorrow, I don't doubt for a second that the wealthy and the powerful would find some other way to protect their status. For now, and for a good chunk of history, religion has been a powerful tool to justify and maintain this immense disparity.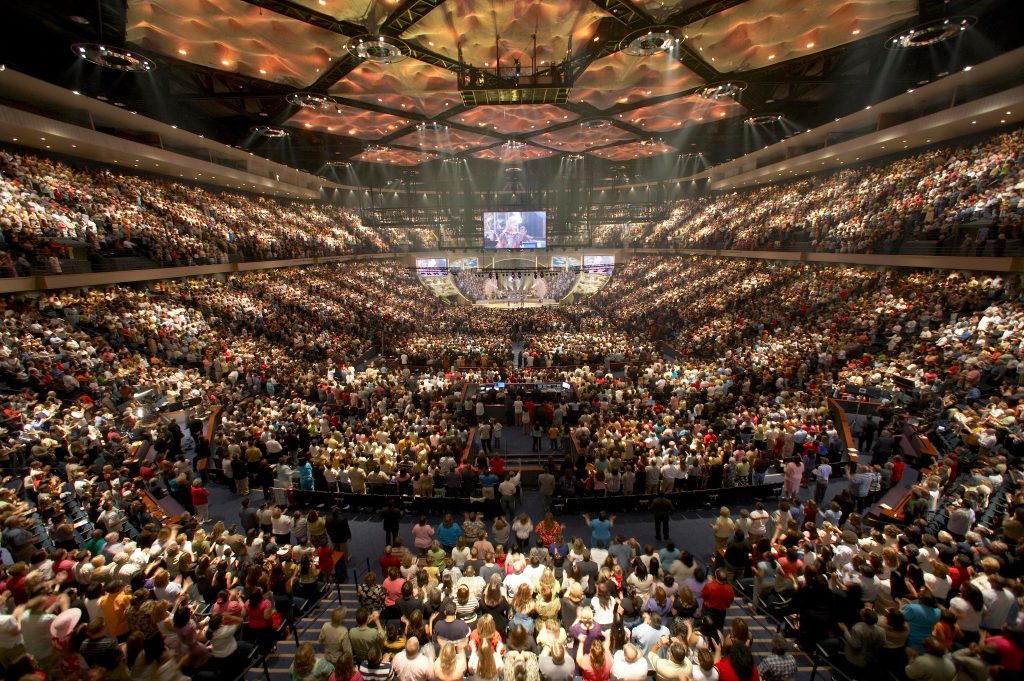 Relying on the afterlife is convenient, but it requires assumptions that no human being can know for certain. Nobody truly knows what happens, if anything, after we die. We only know that no matter how rich or wealthy you are in life, death still affects you all the same. It is, in many respects, the ultimate equalizer.
In many respects, that's the most valuable asset that the religious and the wealthy have going for them. The fact that nobody truly knows means that nobody can prove them wrong when they say their power is divinely protected. It also means that people like my friend can't be proven wrong when they take comfort in the idea of his boss getting divine justice at some point. The result is still the same.
People on both ends of the inequality spectrum have an excuse to not change the situation. While there are some circumstance that are unalterable due to forces beyond anyone's control, there are certainly some that can and should be confronted. As long as people find excuses in divine forces that cannot be confirmed, the inequality will only continue.