What happens when you die? This question and how people go about answering it is the basis for nearly every major religion in existence. Whether there's a promise of Heaven, Hell, or reincarnation, it's fundamental to many religious doctrines. This is especially true of Christianity, Judaism, and Islam, which make up a sizable portion of the global population.
Given these doctrines and their emphasis on life after death, why do adherents of those faiths wear seat belts? That may sound like an inane question, but it has profound implications.
I ask that question because I grew up in an area where there were a lot of churches, a couple mosques, and even a few synagogues. It wasn't uncommon to see traffic jams around those places, especially during holidays. From what I could tell, though, the people leaving those places were wearing seat belts. That, in and of itself, sends mixed messages.
While Judaism is somewhat vague about the afterlife, it does frequently reference a soul that exists beyond the body. Christianity and Islam are a lot more overt, having many references to Heaven for the holy and Hell for the wicked. I've noted before how this concept falls apart when you apply human perspectives to the mix, but these are still critical tenants in the eyes of adherents.
Why then, under those beliefs, would they fear or avoid death? Why would they even mourn loved ones who die? Under the tenants of their religion, their bodies are just gone. Their souls still live on. They're either lying in wait for the end-times or on their way to Heaven, Hell, or some other version of the afterlife.
It's a strange disconnect that doesn't mesh with the emotions we feel when someone we love dies. I've come to know those emotions painfully well this past year. I've had to attend two funerals, one of which was for my grandmother and I was very close to her. When she passed, I felt that loss on a deeply personal level.
At the same time, there were others in my own family who experienced that same loss, but still maintained a deep devotion to their faith. There were even times when we were encouraged to celebrate their passing because they had ascended to a better place and were reunited with other loved ones.
This is supposed to provide comfort to those still in pain. I can attest to just how powerful comfort can be to someone who has just lost somebody they loved. Even with that comfort, though, I can vividly recall many family members still mourning. Even if they believed that someone they loved was in a better place, they still felt sad.
On a fundamental level, this seems contradictory. You're feeling sad because someone you love is gone, but at the same time, you're being told they're not gone. On top of that, they've moved onto a better place that is free of suffering. For someone like my grandmother, who endured plenty of that at the end of her life, this should be a good thing.
It doesn't stop the sadness, though. We still feel the pain of loss, even when a deeply-held religious doctrine tells us otherwise. There's a lot to like about the idea that someone we love is no longer suffering and is now enjoying eternal bliss in a heavenly paradise. Even so, it still hurts and we still mourn.
This brings me back to seat belts and why religious adherents wear them. It's objectively true that not wearing a seat belt is dangerous. If you don't wear one and get in an accident, then your chances of suffering a fatal injury are much higher. If you're a devout believer, though, why is that a bad thing?
I'm not being cynical here. It's an honest question. Why make a concerted effort to survive in a world that can kill you in so many ways? Why go to a doctor whenever you get sick? Why seek treatment when you're diagnosed with an illness that has the potential to kill you? Ideally, wouldn't you just seek to alleviate the discomfort, but not whatever ailment is killing you?
If this life is just a precursor to another life, then efforts to prolong it don't make sense. In fact, efforts to save innocent people don't even make sense in that context because saving them means keeping them in a world that will make them suffer at some point. Whether it's a stubbed toe or crippling poverty, preserving life is just increasing their opportunities for suffering.
The messages get even more mixed when major religious leaders go to such lengths to protect themselves. Why did Osama Bin Laden bother hiding for so long if he was that confident he'd go to paradise when he died? Why does the Pope have such intense security wherever he goes? People with this level of faith should be the most confident that they're going somewhere better when they die.
To some extent, we can attribute this to our built-in survival instinct. One of the most fundamental drives of any living thing, be it a human or an amoeba, is to survive. Much like our sex drive, which religion also attempts to subvert, this is difficult to turn off. More than a few preachers, rabbis, and mullahs have encouraged people to fight this instinct with every fiber of their being.
However, they rarely encourage those same people to avoid wearing seat belts. You probably won't find many holy men who urge their adherents to never go to the doctor or go out of their way to eat expired meat. Even if our survival instinct is naturally stronger than our sex drive, the implications are unavoidable. They're asking people to put off escaping a flawed, pain-filled world.
Some of those people, whose sincerity I don't doubt for a second, will claim that they have family and loved ones to take care of. This is especially powerful with parents, who will do anything and everything to protect their children. Despite that, their efforts still convey incompatible ideas.
A believer wants to stay alive in this chaotic world for the sake of their loved ones, but also believes that those same loved ones move onto a better place after they die, assuming they've lived a virtuous life. That assumption gets harder over time, though, because the longer someone lives, the more opportunities they'll have to descend into sin and depravity.
Most reasonable people consider the death of innocent children to be a truly awful tragedy. The parents of those children are likely to feel immense pain on a level that few can comprehend. At the same time, the likelihood that a child is innocent is far greater than that of someone who has lived much longer. By default, they would be the most likely to get into Heaven.
Even so, people still mourn. They still cry, lament, and suffer the loss of innocent life. Does this mean that they know on some level that there is no afterlife? I wouldn't go that far. It's impossible to know what goes through the mind of a believer, especially after they've endured the death of a loved one.
For most adherents of religion, which include many members of my family, I doubt these sorts of implications have much impact. Most peoples' faith is fairly moderate in terms of how they contextualize it with their existence. They can draw clear lines between the real world and the spiritual world.
It's the minority of zealots, though, for which the issue of life, death, and seat belts becomes a logistical and theological problem. If a particular religion is going to be built around life after death, then how can it justify encouraging adherents to wear seat belts and avoid mortal danger?
In the grand scheme of things, they're gambling with their immortal souls. The longer they live, the more likely they'll be to deviate from the prescribed holy path. In that context, why would suicide be discouraged? Even if suicide is considered a mortal sin, why would avoiding accidents or fatal diseases be immoral? Why would anyone that devout feel any ounce of sorrow when someone they love dies?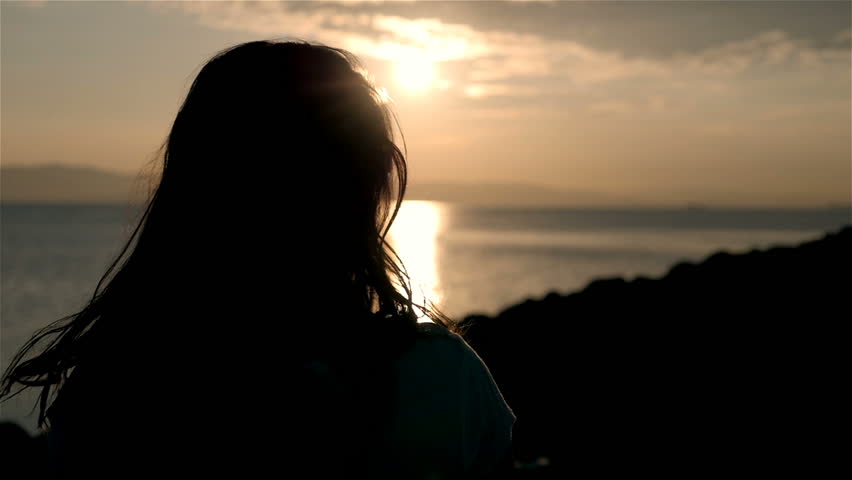 I don't expect these questions and their various implications to undercut anyone's faith. I suspect most will take the Rick Sanchez approach to this issue, which is to not think about it. Regardless of what people may or may not believe, we still mourn the loved ones we lose. We still live our lives with the intention of surviving another day.
In that effort, it makes perfect sense for us to wear a seat belt. The fact that the doctrines of several major religions fundamentally complicate that inherently logical recourse is both telling and distressing. They can shame us for feeling horny, but they cannot stop us from feeling sorrow or hesitation in the face of death. Even the power of faith has its limits and, in this context, that's not a bad thing.