When we're kids, we tend to exaggerate how tortuous a situation is. To us, the first day of school, a dentist appointment, or a 10-hour road trip in a car with a broken radio is its own circle of hell. As adults, we exaggerate too. There are times when being stuck in traffic or in a house with poor wi-fi is considered hell. Sure, there's no fire and brimstone, but that doesn't make the experience any less hellish.
The takeaway from that kind of exaggeration is that our concept of torture tends to be exceedingly relative. It's one thing to be in constant pain, which is torture at its most pure. It's quite another when it strains our psyche, our sanity, and our willingness to endure it.
I highlight this disparity because it's important to consider in any discussions about Hell. By that, I don't just mean the feelings we have when we're sick, hung over, or working overtime on a weekend. I'm referring to the actual religious, philosophical, and literal concept of Hell that fuel our worst nightmares.
I get that this is not a very sexy topic. You could argue that it's the least sexy topic anyone could discuss and probably win. However, there's a reason why I'm bringing it up. It has less to do with religious connotations and more to do with the larger implications. To some extent, it may even alleviate some of those distressing sentiments surrounding hell.
That might be hoping for too much because few issues make people more uncomfortable than Hell. Even among the deeply devout, the idea that there's this terrible place full of unending, unparalleled torture that people consciously experience second after second for eons on end is extremely distressing. By definition, it's the ultimate form of torture that nobody can hope to escape, resist, or endure.
It's for that very reason that a literal Hell is often seen as a problem among atheists and theists alike. The very idea of eternal torture doesn't just clash with the idea of a loving deity. It also conflicts with every notion of justice. We are, after all, finite beings living in a finite world. How can any finite person do anything to warrant infinite torture?
The debate over the merits of infinite punishment for finite sins is one of those theological and ethical debates that has been going on for centuries. I'm not smart enough or spiritual enough to resolve it so I'm not going to try. Instead, I want to highlight a particular detail about the concept of hell and it's a concept I have discussed more than most theologians.
That concept is boredom, a force that may be more powerful than any fiery sermon about hell. It has already led some to murder and I've argued that it could be a plague of the future. In contemplating and studying the power of boredom, though, I've noticed that it has a very peculiar effect when applied to the concept of Hell.
Simply put, boredom renders Hell, even the eternal variety, utterly ineffective and ultimately meaningless. That's not to say eternal torture, or torture of that extent, is justified ethically. My point is that when you inject boredom into the equations of Hell, then all the tenants surrounding it break down.
To illustrate this point, think back to an experience in your life that you considered tortuous. Maybe it was an injury. Maybe it was a relationship. Maybe it was just a family reunion that you couldn't wait to end. However bad it was, physically or mentally, there's usually a point where you become numb to it.
It's not just a function of our brains, which has actual mechanisms for adapting and adjusting to all sorts of torment. It's a product of perception itself. Experience something so often for so long and it suddenly doesn't become the aberration. It becomes the norm. When you think about the implications of that, then the concept of Hell breaks down.
Take, for instance, your current state of being. Assuming you're not sick or in any significant discomfort, you don't consider this state as painful. From your perspective, it's a normal state of being and one with which you've become familiar over the course of your life.
Now, imagine for a moment, that everyone in the world sees your state and is aghast. They're horrified that anyone could live, like you do. They see your current state as pure torture, one that they wouldn't wish on anyone. You're understandably confused, but can only do so much to grasp it because from your point of view, your condition is normal.
In a less theatrical example, consider those who live in what we might classify as extreme poverty. According to the World Bank, about 10.7 percent of the world's population lives in extreme poverty. To these people, imagine what their concept of normal is. Torture to them is not being able to eat for days on end whereas torture for some is having to eat at McDonald's five nights a week.
When it comes to suffering, eternal or otherwise, perception matters. You could argue it's the only thing that matters. Someone who grew up rich and affluent may consider living in a mid-level apartment in Detroit torture whereas someone who grew up poor might see it as an upgrade. It all depends on how someone's sense of normal develops.
When you add eternity to the mix, then things get somewhat paradoxical and boredom is at the heart of it. Imagine, if you can, that first moment when a hapless soul is condemned to Hell. Moments after they die, they descend into that horrible lake of fire that many religious texts and famous poets describe with such vivid detail.
Naturally, it's torturous, plain and simple. Whatever kind of torment Hell offers, be it constant burning or being forced to watch "The Emoji Movie" for all eternity, is exceedingly painful to that poor soul. There's no getting around that.
However, after a good long while though, such torment loses its impact. Remember, we're dealing with eternity here. Time tends to obscure our frame of reference. It doesn't matter how long we lived or how well we remember that life. After enough time, that whole experience will become a minor blip.
That's a critical reference point because everything we think we know about pain, pleasure, and boredom are derived from those life experiences. Given that those experiences are finite while hell is infinite, it's literally only a matter of time before Hell ceases to become a place of torment and just becomes our sense of normal.
Beyond normal, though, even the extremes of Hell that holy texts and poets describe lose their luster once boredom enters the picture. Do anything long enough and often enough and chances are, it'll get boring to some extent. Why else would there be so many kinks and fetishes surrounding sex?
It's true. Even I, an aspiring erotica/romance writer, don't deny that sex can become boring. If something as inherently pleasurable as sex can become boring, then anything as pleasurable or painful could become boring as well. Given enough time, repetition, and inanity and it's inevitable. Add eternity to the mix and, invariably, everything becomes boring.
It doesn't matter if you're burning in a lake of fire for trillions upon trillions of years. Eventually, it becomes so mundane that it ceases to become torture. At that point, Hell isn't even a punishment anymore and it completely loses its purpose.
There are some forms of Hell that try to work around this. In the Fox TV show, "Lucifer," the torment in hell technically isn't eternal. In the show, Hell is a domain in which the damned are forced to relive the worst parts of their life over and over again. Even Lucifer himself endured that in one episode.
This isn't eternal, though, because from the perspective of those being tortured, it isn't an eternity. From their point of view, it's just one really bad day. It doesn't matter if the loop goes on for a trillion years. From their perspective, it's still one day. If anything, the only one really suffering is Marcus "Cain" Pierce, who actually seeks death because, like Vandal Savage, an immortal life becomes unbearably boring after a few centuries.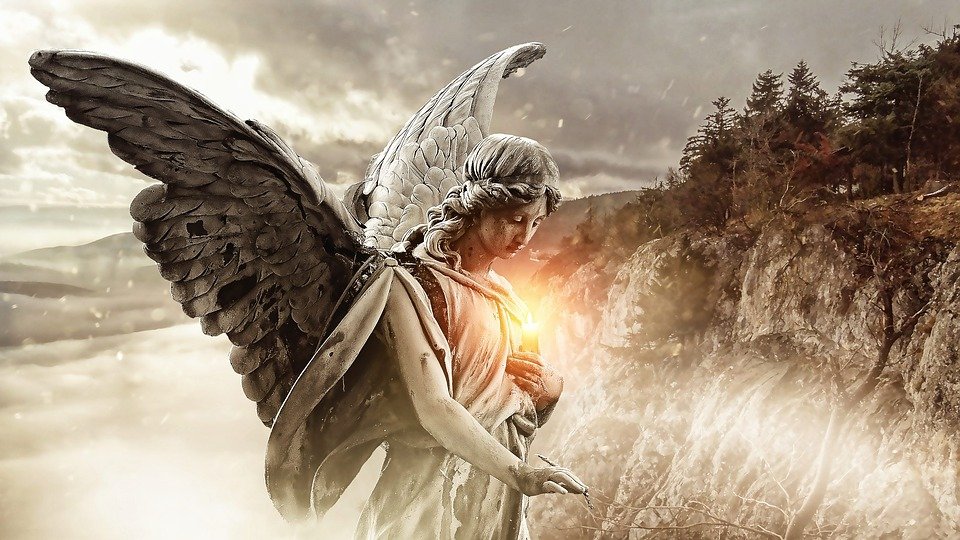 That's not just an irony. It highlights the underlying problem of applying eternity alongside boredom. After a certain amount of time, any experience, be it torture or euphoria, is going to lose its effect once boredom takes hold. In that sense, even Heaven loses its appeal because like pain, pleasure is not immune to the corrosive effects of boredom.
Now, some theologically minded people might still argue that an all-powerful deity would find some way to ensure boredom doesn't undermine the punishment of Hell or the ecstasy of Heaven. However, doing so would require a total subversion of our mortal perceptions, which would in turn undermine the very experiences that are used to justify sending us to Heaven or Hell in the first place.
The fact that those perceptions are what we use to understand these places is the biggest flaw in the concept. Even an evil, vindictive deity would have to be exceedingly indifferent to standards of judgment and justice to even organize such a scheme.
The fact that so few holy texts or visions of Hell reference the power of boredom is a sign that there's a disconnect between how the infinite effects the finite. It might also explain why visions of it have to be so terrifying to begin with. It even explains why Heaven has to be so appeal. In the context of eternity, the experience loses purpose eventually.
To some extent, we can take comfort in the idea that no matter how horrible Hell may be, if it even exists, boredom will eventually undermine those horrors. Granted, that means the pleasures of Heaven will be subject to the same effect, but it all evens out in the long run. Given enough time, we're all subject to the same fate. It may seem grimly nihilistic for some, but I also think it's comforting in how it binds us.

It also proves that, however powerful a deity may be, even the holiest of power pales in comparison to the might of boredom. Like erosion and entropy, boredom is the experience that overpowers us all eventually.