Recently, late-night talk host, Samantha Bee, took some time from her comedy news show to talk about sexual assault. That, in and of itself, isn't too remarkable. Many women have been doing that since the anti-harassment movement began. However, Ms. Bee did something noteworthy with her message.
She talked about the impact that harassment and sexual assault had on men. She even invited actor and former NFL player, Terry Crews, to participate. That gives her message more weight because Mr. Crews has been trying to raise awareness of that issue ever since the movement began. He even testified in front of a Senate committee on the issue, sharing his own stories of assault and abuse.
It's a surprisingly balanced message from someone not known for having a good filter. If you haven't checked it out, I highly recommend it. She doesn't present it in an overly dire way, but the message it conveys is still serious.
It also sheds light on a major blind spot in the anti-harassment movement. It showed in how the scandals involving Kevin Spacey and Bryan Singer were handled by the media. Whereas the victims of Harvey Weinstein and Bill Cosby were given plenty of support to tell their story, the male victims were largely ignored.
In fact, the primary reason why the Kevin Spacey scandal made headlines had less to do with the victim he assaulted and more to do with him using that to come out as gay. Him using that incident to address his sexuality wasn't seen as contributing to the anti-harassment movement. It was seen as him derailing the movement for LGBT acceptance by associating his sexuality with assault of a minor.
The victims for both Kevin Spacey and Bryan Singer never got a chance to have their voices heard. Unfortunately, that's fairly common for male victims of sexual abuse. Mr. Crews has even addressed this on multiple occasions. Shortly after the Harvey Weinstein scandal broke, he provided a fairly lengthy explanation on Twitter that explain why few speak up and even few are heard.
His comments are gender-neutral, but Mr. Crews also mentions how men face unique challenges in confronting this issue. Make no mistake. Sexual assault against men does happen and there's plenty of raw data to back it up. The way it's talked about and thought about, though, gives the impression that it's not as big a deal.
That's a big reason why men like Mr. Crews don't come forward with their experiences. In his own words, "The silence is deafening when it comes to men talking about this issue." Even though he's been fairly vocal on this issue, few outside Ms. Bee have given him a chance to tie those experiences into the ongoing movement.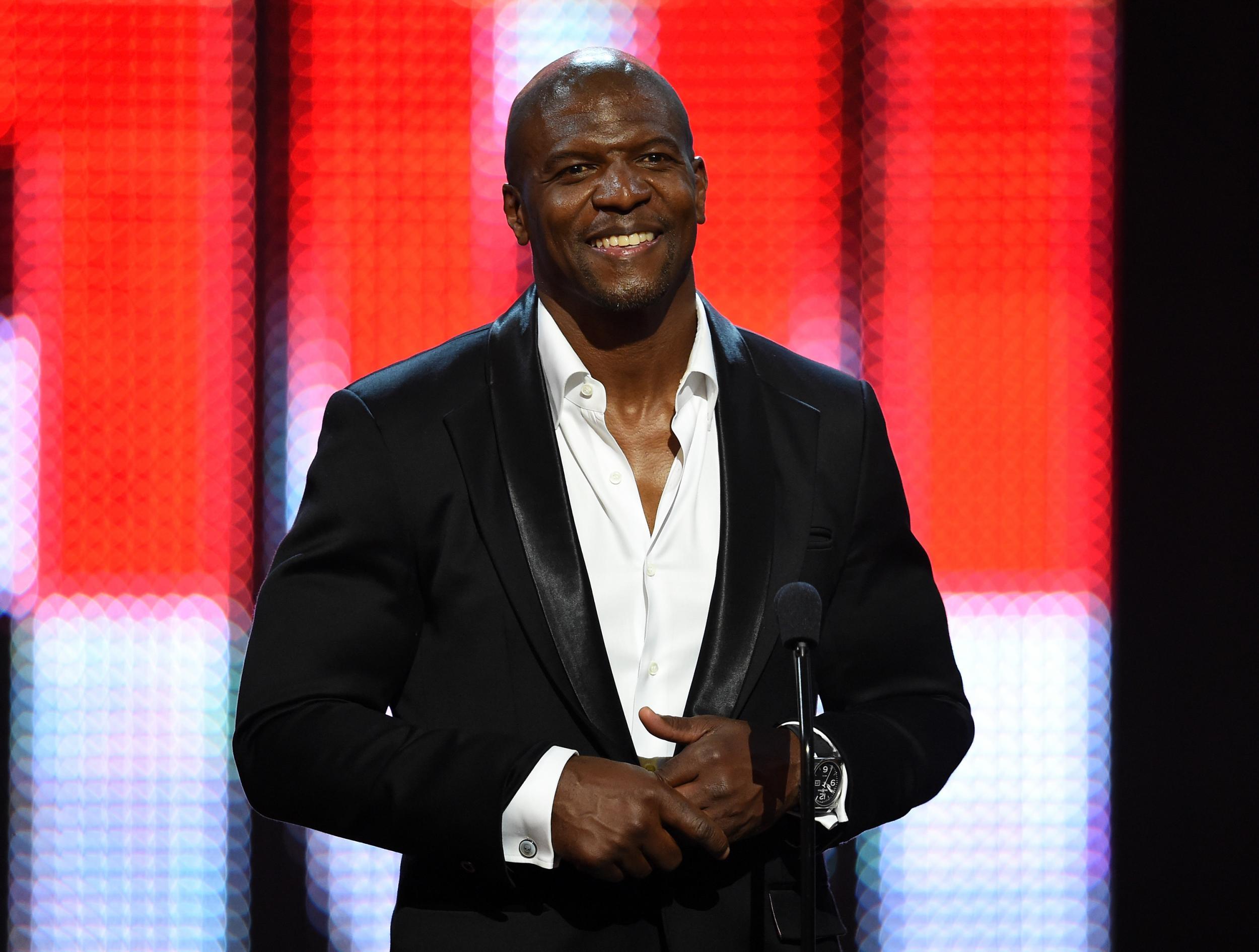 In addition to Mr. Crews, there are a few other notable voices trying to raise attention on the harassment and abuse of minors. Corey Feldman, a former child star, has been vocal in his efforts to expose the physical and sexual abuse he endured in his youth. He has even been trying to make a documentary exposing rampant child abuse in Hollywood, which has yet to be made.
This issue is personal for someone like Mr. Feldman because his friend and fellow child actor, Corey Haim, was also sexually abused as a young teenager. In his book, Coreyography, he talked about how they both struggled to deal with it. Drug abuse, which played a major part in Mr. Haim's death in 2010, was a means of escaping the issue rather than dealing with it.
That's understandable, considering the business they were in. Drug use in Hollywood isn't just a long-standing part of the culture. It's sometimes necessary, albeit for tragic reasons. It provides an escape for people like Mr. Feldman and Mr. Haim, one that's much easier than coming forward and naming their abusers.
It's the same issue women face when they're victims of sexual assault. They'll make a claim, but hesitate to name the abuser out of fear, shame, guilt, or willful disbelief. In Hollywood, especially, the people they deal with are rich and powerful. They have the resources to make anyone's life, especially public figures like Mr. Feldman and Mr. Crews, extremely unpleasant.
On top of that, people who accuse a celebrity or public figure of such crimes are usually subject to major harassment as well. In that sense, staying silent is just easier. The anti-harassment movement has been trying to change that, at least for women, by providing them a platform with which to come forward. As a result, egregious crimes have been exposed and are actively being prosecuted.
However, those same efforts aren't making much room for men like Mr. Feldman and Mr. Crews. They're still in the same situation as they were before the anti-harassment movement began, trying to speak openly about a difficult issue and struggling to find support.
Why is that, though? Why are these men not allowed to stand on the front lines with the women who brought down Harvey Weinstein? There's no easy answer to that. Chances are if you ask 100 people, you'll get 100 different answers and at least 90 of them will sound like conspiracy theories.
I don't claim to have a definitive answer, but I have reasonable suspicions and it has do with crafting a narrative. As an aspiring writer, I know a thing or two about narratives and why it's so important to keep them concise. To some extent, the anti-harassment movement is an ongoing narrative that has to stay concise in order to pursue its goals.
Unfortunately, staying concise means ignoring or avoiding anything that might disrupt that narrative. In that context, Mr. Feldman and Mr. Crews are significant disruptions, albeit through no fault of their own or even those who champion the anti-harassment movement.
That's because, for better or for worse, there's this standard notion of how a case of sexual assault plays out. When most people close their eyes to imagine it, they probably don't imagine someone like Terry Crews getting cornered in a crowded room. They probably imagine a scared young woman in a dark alley, crying out for help as some big, ugly, sadistic man abuses her.
Like any strong narrative, that notion conjures all sorts of powerful emotions. We feel anger, disgust, and sorrow for any woman who has to endure such an experience. We also feel seething anger towards any man who would do that to such a woman. The decent human being in us wants to help that woman and beat the snot out of that man.
If you reverse the genders in that narrative, though, it just doesn't work. Those same decent people just can't imagine a scenario where Terry Crews or Corey Feldman are cornered in a dark alley, assaulted by a man or woman, and suffer the same way. Even when they do, it doesn't evoke the same feelings.
If anything, it complicates the narrative. These are supposed to be men. They're supposed to be tough. Mr. Crews is a former football player. Mr. Feldman is a Hollywood star. We expect them to fight back. We expect them to not need our support the same way a woman would. To some extent, that assumptions demeans both men and women.
That doesn't matter, though, because the narrative only works if it has that emotional resonance. People are more inclined to rally around a movement where they get to comfort an emotionally distraught young woman rather than a rich, imposing man. Like a movie where the sweet virgin schoolgirl escapes the masked serial killer, it's more satisfying.
Moreover, it has to be satisfying to get people to rally behind it. This often come with a cost, which can really escalate if it goes too far. Some are already voicing concerns about the anti-harassment movement losing control of the narrative. Ignoring the abuse of men like Mr. Crews and Mr. Feldman only compounds those concerns.
Until the narrative changes, these men will still struggle to be part of the conversation. The piece with Samantha Bee is a good start, but it's still an uphill battle. The idea of men being sexually abused is subject to a unique brand of stigma. That doesn't make the suffering of the victims any less real, nor does it make crimes of the abusers any less egregious.
I don't expect the anti-harassment movement to fully embrace Mr. Crews or Mr. Haim anytime soon, but so long as they keep making their voices heard, they'll remind people that the narrative is still incomplete. Abuse, harassment, and victimization affects everybody, regardless of gender. When you prioritize justice for some over others, then that only creates more injustice for everyone.