Have you ever done something that made you feel so guilty that it messed with your head? Have you ever felt so much guilt heaped upon you that it made you feel sick in ways that combine the nausea of a hangover with the delirium of a bad flu? If you haven't been in that situation, then consider yourself lucky because guilt really is that powerful.
Like anger and hatred, guilt is one of those powerful feelings that can circumvent reason, reality, and everything in between. It can be like a rat gnawing at your brain stem, a stabbing pain in the most vulnerable part of your psyche. It doesn't matter what the facts of the situation might be. Like any other pain, you'll do anything to alleviate it.
As bad as it is, guilt is a critical component of the human condition. Guilt is a major aspect of being a social species. When we do something wrong within a functioning society, we should feel guilty. In the absence of laws and governments, guilt is part of what binds us together as a people and helps guide us in doing right by one another.
It's because guilt is so powerful, though, that it can easily be weaponized to pursue an agenda. I would even argue it's too easy because in recent years, efforts to channel and pile on guilt have become more overt. It's becoming so overt that it's not even subtle anymore. The effects aren't just damaging. They're counterproductive.
Last year, I wrote a lengthy post about how certain people use virtue signaling to make them feel like the heroes in their own story. In some respects, that effort is partially fueled by feelings of guilt that just happen to supplement the inherent desire to feel like John McClane in a "Die Hard" movie. That inherent desire to feel virtuous can sometimes coincide with feelings of guilt, real or imagined.
However, it's the imagined, contrived guilt that's becoming a problem. It's guilt belabored by those seeking vindication that's subverting the actual guilt that's healthy and necessary for a functioning society. In an era where it's easy to shame and condemn others through social media, it has never been easier to channel the power of guilt.
In some cases, that might be a good thing, being able to use our inter-connected world to lump guilt upon those who might otherwise get away with serious misdeeds. One could even argue it's because of mass media that we, as a global society, have become more tolerant over the past century. Unlike most of human history, we can see the suffering of our fellow humans and rightly feel guilt about it.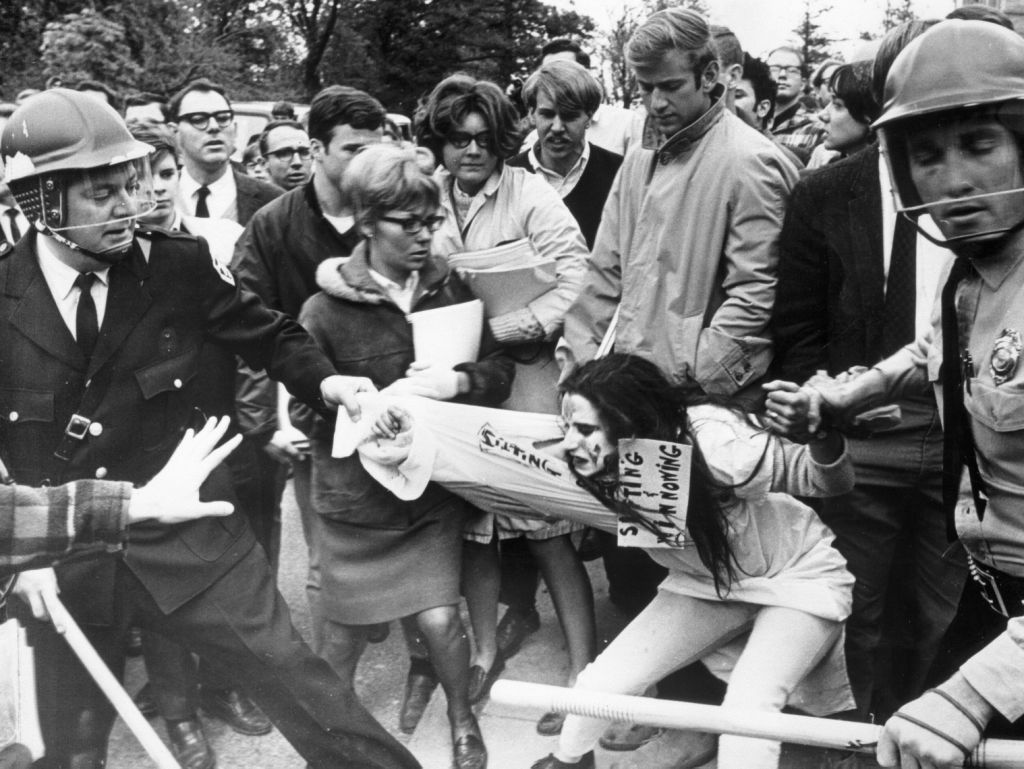 The problem, however, comes when that same media is used to evoke excessive guilt in people who may not have any real stake in an issue. It usually has nothing to do with any direct action or decision that these people made. It's often more vague, involving anything from the crimes of our ancestors to social status to physical appearance.
Whatever the method, the end results are fairly predictable. It usually goes something like this.
"You're a [Insert Race/Religion/Gender/Ethnic Group/Social Class Here]! Just look at how great your life is compared to all the poor [Insert Oppressed Class/Group/Opposing Political Affiliation Here]! You should feel ashamed of yourself! You should sacrifice your comforts, your time, and your money to pay for all that suffering! If you don't, then you're a horrible person and deserve no respect!"
Whether it's race, religion, gender, or some other label, it really doesn't take much. It just needs to single out a certain contingent of people who identify a certain way. It doesn't even have to be a physical trait. Sub-cultures like gaming, sports, and general hobbies are prone to it. Gaming, especially, has been subjected to a lot of scrutiny in recent years.
If it's possible to judge a group for not being inclusive, understanding, or generous enough, then guilt can be leveraged against it. On paper, it almost seems fair, using guilt to level the playing field. In practice, however, it has one exceedingly nasty side-effect that derails any effort at justice.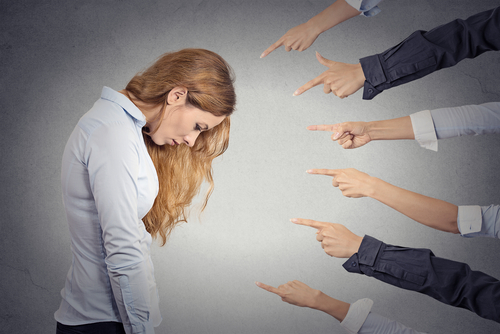 To illustrate how, it's necessary to scrutinize the basics of guilt in terms of how it actually works compared to how some people think it works. To highlight that difference, here are two scenarios that focus on basic reactions to guilt. See if you can find where those nasty side-effects I mentioned manifest.
Scenario One: That person just made me feel really guilty about something. I had better sit down, listen, and calmly discuss this matter with them in a reasonable, rational way so I can address this feeling.

Scenario Two: That person just made me feel guilty. This feels awful! I hate this person for making me feel this way. Now, I need to find a way to alleviate this feeling. What's the quickest, easiest way to do that?
I hope it's obvious which one is more consistent with the real world. While I like to think I have more faith in humanity than most these days, I don't deny there are some bugs in our collective operating system. When it comes to guilt, though, some will use those bugs against others in hopes of shaping their opinions. However, when guilt is the primary ingredient, those opinions are far more likely to be regressive.
Whether it's extreme political correctness, extreme religious dogma, or extreme identity politics, guilt is effectively targeted to put people in a state of anxiety. You're guilty for committing egregious sins against a deity. You're guilty for being too offensive to a particular group. You're guilty of not being inclusive enough to a particular minority.
That guilt doesn't even have to involve a direct action or choice. It can be entirely wrong, built on myths, lies, or debunked science. It just has to evoke a reaction. Our brains, being the crude products of nature that they are, cannot tell the difference between the guilt we feel for stealing our mother's purse or just being the same race as one that owned slaves 200 years ago.
As a result, our first instinct isn't calm, reasoned debate. It's to alleviate the guilt in the quickest way possible. That often means becoming defensive, angry, and aggressive. That kind of reaction is not going to make someone more understanding or tolerant. It's going to make them hostile or upset towards the source of the guilt.
Guilt is pain on some levels, which is why many see heaping guilt on others as an outright attack. It's why those attempting to evoke the guilt are vilified or despised. It doesn't even matter if they make valid arguments. Their use of guilt renders their every word inherently toxic, a word I don't use lightly.
When messages become toxic, attitudes become combative. When people become combative, their politics become regressive. Think about the guilt-obsessed Puritans or the loudest voices in the social justice crowd. They not just intolerant of the source of the guilt. They go out of their way to overreact, like attacking a fly with a shotgun.
In the name of alleviating the pains of guilt, that almost seems justified. It's a big reason why the politics of those consumed by guilt tend to be extreme. It's not enough to address a simple injustice in the present. Everything in the past related to that guilt needs to be a factor. That's how you get people who condemn their own race, hate on their own gender, and favor politics that are antithetical to basic concepts of liberty.
It's why radical feminists who say men are guilty of all the world's ills actually make anti-feminism seem appealing to some.
It's why race-baiting tactics by those attempting to promote racial equality tend to incur a major backlash.
It's why attacking popular culture and sub-cultures who aren't "inclusive" enough to become even less inclusive.
In that context, using excessive guilt only inspires a greater backlash than the one that usually comes from major social movements. If used carefully, it can subdue people into a state of desperation, longing for a way to alleviate the feeling. Some religion have managed this to great effect.
It doesn't take much, though, in our interconnected world for guilt to become excessive. In a sense, it helps to see using guilt as using torture. Sure, the torture will usually get someone to say what you want to hear, but unless they're a sociopath or exceedingly masochistic, they're not going to share the attitudes or sentiments of their torturer.