Imagine there's this big, beautiful house on the top of a hill. It's opulent, luxurious, and full of every comfort you can imagine. Inside, there are servants and guests that cater to every conceivable whim. There's no suffering, whatsoever. The people who live there are as happy and content as can be.
In that same house, however, there's a dungeon in the basement. Within that dungeon, people are being horribly and endlessly tortured. They're repeatedly beaten, burned, and mutilated without mercy. The suffering is constant and the pain is unbearable. Every day, more and more people are forced into that dungeon and never let out. They constantly cry and scream for mercy, but it never comes.
Everyone in that house knows the dungeon is there. They're constantly reminded of it. At times, they can even hear the tortured screams of those trapped inside. Some of the people there might even be friends and loved ones. However, they don't do anything about it. They don't show an ounce of sorrow or concern. They just continue enjoying the joys and comforts the rest of the house has to offer.
With this scenario in mind, how would you judge the people who weren't in the dungeon? How would you judge anyone who is perfectly happy when others nearby are suffering horribly? It would be one thing if they didn't know the torture was happening, but the people in that house have always known, even before they arrived. To still be happy in that house requires more than just an immense lack of empathy.
This is just one of many fundamental disconnects in traditional concepts of Heaven and Hell. While it's not the first flaw I've pointed out, it's one that I believe is incredibly relevant because it subverts core aspects of our humanity. Regardless of whether you believe humans evolved or were magically created, it's a biological fact that humans are a very social species. Empathy is a key component of that dynamic.
Empathy doesn't just allow us to coordinate, cooperate, and relate to one another. It's at the core of our understanding of right and wrong. You could even argue that empathy is the core ingredient within the Golden Rule that so many religions preach in some form or another, including those that incorporate some form of Hell.
It's also the foundation on which our innate sense of justice and fairness is built. Both foundations crack once Heaven and Hell enter the picture. However, when eternity enters the picture, which is common in various Judeo-Christian traditions, those foundations shatter.
It's in that context where simply being callous to the suffering of others, even if you feel they deserve it, becomes unavoidably sadistic. As soon as eternity enters the equation, any sense of proportional justice becomes impossible. Even for the most monstrous individuals who spent every moment of their lives hurting others, a punishment without end eventually becomes unjust.
At that point, the pain and suffering someone endures is no longer about punishment or justice. It becomes part of a sadistic act that only becomes more sadistic the longer it goes on. If Hell is truly eternal, as many devout believers espouse, then its very existence is an act of infinite sadism.
That's a major problem for any theology that includes an all-knowing, all-loving deity. By definition, a deity cannot be all-loving while exercising infinitely sadistic acts. If that same deity is all-powerful, then that only makes things worse because it means the deity has the power to both stop those acts and prevent them from ever happening. By not doing so, the deity becomes even more sadistic.
Now, there are plenty of traditions that include sadistic gods. The god of the Old Testament certainly qualifies in many respects. If a deity of that power opts to use it for sadistic acts, it doesn't carry as much weight in terms of how humans approach morality and justice. Granted, it means the people who worship that deity must do so out of fear on some levels, but their approach in that context is understandable.
It's less understandable when Hell and the concept eternal punishment becomes part of a larger theology because it means adherents must participate in sadistic activities, even if it just means ignoring the torture inflicted by someone else. Everyone in Heaven, no matter how wonderful it is, has to remain numb to the infinite suffering going on below them.
Considering how threats of Hell has been a common tool for proselytizing, the sadism gets compounded even more, both from a human and theological perspective. More than one adherent had used the threat of Hell to warn others about believing in something other than their preferred religion. They likely do so out of genuine compassion and concern for those who don't believe.
However, once that same person goes to Heaven, they have to become a sadist on some levels. They must now exist in a domain where others they tried to save from eternal damnation are doomed to endless suffering. They know it's happening at every waking moment. It doesn't matter if time works differently in the afterlife. Eternity is still eternity.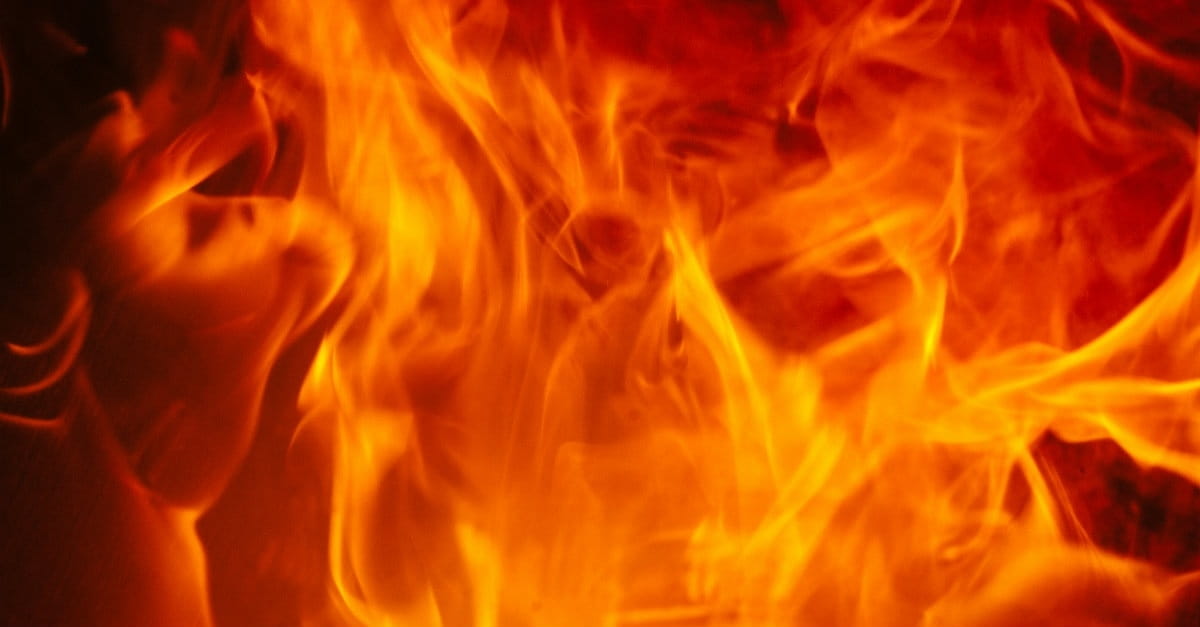 Even if that same person convinced every person they met to embrace their theology, there's still the countless others that they never reached. That doesn't even begin to account for all the other hapless souls that have lived throughout history, practicing other religious traditions with every bit as much devotion and piety. Even if they committed no egregious crimes, they could be damned to Hell.
While many religious traditions offer some recourse for righteous individuals who follow a different faith or lived before those traditions began, the concept is still flawed because it requires some tolerance of injustice. When people are judged by actions or inactions for which they had no opportunity to react, tolerating the results means tolerating injustice.
It doesn't even work if the deity involved only sends the worst of the worst people to Hell. No matter how bad somebody's crimes were, they were finite in nature because humans are finite beings. The issues surrounding infinite punishment for finite sins is subject to its own set of theological and moral debates, but the implications are unavoidable.
Think of the most brutally sadistic person who lived 6,000 years ago, a time that even the most conservative Christians agree that humans walked the planet. Over the course of their life, they committed every possible crime and sin. They murdered, raped, tortured, and blasphemed with unrepentant glee. The scars of their crimes lasted years after their death.
However, after a certain amount of time, their deeds cease to have a real impact. The victims and the descendants of those victims move on. The world moves on. Eventually, the memory of the person's crimes fade. The finite transgression become nothing more than a faded memory. At that point, what's the purpose of continuing the punishment?
Moreover, what happens to that purpose if and when that monstrous individual seeks to repent? Given enough time and punishment, at least one damned soul would see the light and wish to atone in a way beyond suffering. In most civilized societies, we give those individuals that chance. Hell, if it is truly eternal, offers no such opportunity.
At that point, the punishment is no longer punishment. It's just sadistic torture. It ceases being a measure of justice and becomes an act of injustice. Even if it takes a trillion years deliver a proportional punishment for a finite person's egregious behavior, they'll still be subject to trillions of more years of torment.
All the while, everyone in Heaven has to be okay with this. If part of being a righteous soul means compassion for victims and proportional punishment for transgressors, then nobody in Heaven can remain righteous. Even if the all-powerful deity demands it and they are powerless to change anything, they still have to temper the very empathy that made them righteous in the first place.
Heaven and Hell are difficult, distressing concepts. Whether you're devoutly religious or a lifelong atheist, it's never pleasant imaging an afterlife that involves horrendous punishment, even if it's reserved for the worst of humanity. Not every religious tradition involves an afterlife or traditions of an eternal Hell, but the concept reveals more about our innate sense of humanity than it does any religious doctrine.
Human beings are at their best when they can empathize, appreciate, and understand one another. There will certainly be instances when people commit gross injustices. How we deal with them is critical in terms of how we structure our societies and survive in an ever-changing world. Anything that attempts subverts it or requires that we suspend our humanity will only make every gross injustice infinitely worse.