Think back to any movie that ever involved a lovable underdog. For anyone who has been to a movie theater more than once since 1978, this shouldn't be that hard. Hell, think about a popular TV show involving a lovable underdog, going all the way back to the "Leave It To Beaver" days. What do they all have in common?
The similarities aren't exactly subtle. The lovable underdog isn't someone who is big, strong, handsome, cocky, arrogant, or dumb. They're often unremarkable, so much so that others don't acknowledge their existence. They do little to stand out and even less to distinguish themselves, but the same story usually plays out for them.
Whether they're John McClane from "Die Hard," Peter Parker from "Spider-Man," or the entire cast of "The Big Bang Theory," they embody the traits of all that is good and right with the world. They overcome obstacles, bullies, and a world where pretty girls aren't lining up to touch their dicks to become heroes in their own right.
In the end, everything works out for them. In the end, they get what they want. The world comes to love them. Everybody, male and female alike, loves them. They are respected and admired for their thoughts, actions, and ideas at every turn. They have every reason to feel good about themselves.
What I just described is both the standard narrative for no less than 95 percent of every underdog story ever told and the primary reason why virtue signaling is getting out of hand. If that sounds like a bit of a stretch, then please bear with me. There is a logic behind it and, unlike my previous post on virtue signaling, it has a major implications.
As with other topics, like sex robots and body shaming, it's impossible to cover every aspect of a certain topic. Virtue signaling, having only recently become a major buzzword, definitely qualifies. It is very much an emerging trend that is finding its way into politics, gender issues, media, and even erotica/romance. Since I'm trying to make a living writing erotica/romance, that deeply concerns me.
For this particular post, I want to highlight the more direct impacts of virtue signaling that I've observed in recent years. Specifically, I want to focus on how it affects the way people see themselves and the way they relate to one another. There's a lot of material to cover and I can only handle so much coffee before my brain starts to short out.
I'll table my concerns about brain function for the moment because this is something that I haven't just observed. I've experienced it as well. As a man, trends that affect how men and women relate to one another don't just affect the kinds of sexy stories I tell. They effect me personally and how I conduct myself in my day-to-day life. They effect all of us, often in ways we don't see or acknowledge.
With respect to virtue signaling, these effects have only recently become more pronounced to the growth of social media. Unlike every other point in human history, we no longer need a million people to march through a capital city or a massive rebellion to send a message. We just need a smartphone, an internet connection, and a willingness to castigate ourselves in a public sphere.
As a result, virtue signaling has become a popular pastime of sorts. Political leaders, media figures, and ordinary people with too much free time on their hands go out of their way to make these elaborate gestures to prove that they're virtuous or pious or tolerant or not a Nazi.
More often than not, these gestures just aren't enough and people end up doing more and more, thus creating a brutal cycle of sorts. Sometimes the gesture is misinterpreted, as often happens with poorly-worded Tweets. Sometimes it's just part of a larger agenda, one that requires constant reaffirmation in light of incessant criticism. Video game critics found out just how bad this could get back in August 2014.
It's a stressful endeavor, trying to loudly proclaim to the masses that you're as virtuous, heroic, and understanding as any protagonist from a John Hughes movie. It's also tearing us apart and making us despise one another.
So how exactly does it work and why is it so toxic? Well, to answer that, think back to lovable underdogs that I mentioned earlier. We, as a culture, love those characters for a reason. They live in a world where they do what they do, but come out on top. They win in every way they want to win, becoming the heroes of their own stories.
The problem with that world is that it's a total fantasy and too many people try to make that fantasy fit into their reality. Unfortunately, reality is notoriously uncompromising. Just ask anyone who tried to make a romantic gesture that backfired horribly.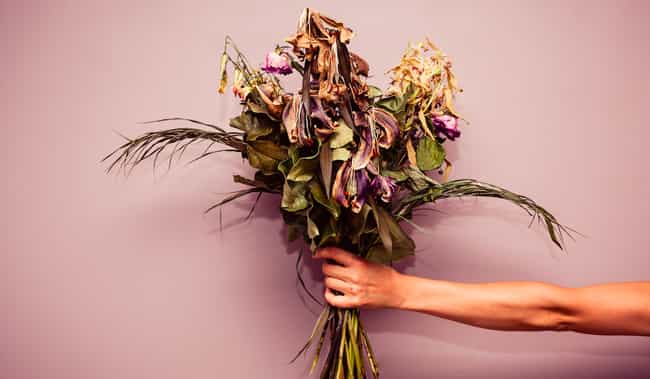 It's not that they're insincere or inept, though. They're just part of an entire generation that has grown up seeing this narrative of the lovable underdog overcoming the odds and they've been led to believe that this is how you succeed. This is how you become the hero of your own story.
We, being the egotistical creatures we are, want to be that hero. We want to be the lovable underdog we see in the movies who can say they overcame the odds, succeeded, and got laid in the process. However, the tactics we see in movies and TV shows just don't work in the real world or require an obscene amount of luck.
Since all the success, adulation, and sex doesn't just immediately happen like it does over the course of a two-hour movie, those wanting to be the hero try to force it. That's where virtue signaling comes in.
Since being a hero often requires hard work, sacrifice, talent, training, and the ability to be in the right place at the right time, virtue signaling offers a much easier alternative. It's not solely about laziness. It's just often the path of least resistance and the most readily available path. Can you blame anyone for taking it?
Rather than actually doing something meaningful, virtue signaling allows people to feel like they're the hero of their own story, even if they accomplish nothing heroic. To their caveman brain, it doesn't matter. It already has a hard time processing what gets it aroused. How the hell is it going to determine whether someone qualifies as a hero?
The short answer is that it can't. The longer answer is that our caveman brains still urge us to seek validation from our tribe and security in our identity. Virtue signaling allows us to do both, even when there's nothing of substance behind it.
This can lead to a real identity crisis for some people. There are people who define themselves as members of a particular tribe, be they radical feminists, conservative Christians, or Twilight fans. When they feel as though they aren't slaying the necessary dragons, s to speak, they become distressed and look for any way to alleviate it. Virtue signaling allows them to at least feel it's alleviate, which is close enough.
That laughably low standard ensures that virtue signaling is almost always an empty, shallow gesture at most. It only ever functions as a means to help certain individuals feel better about themselves, alleviate the mental stresses that come with seeking validation, and ensure they can be the hero of their own story, even if they do nothing heroic.
In a real world full of unflinching, unyielding circumstances that keep most people from ever doing anything remotely heroic, virtue signaling offers empty promises that only feel real enough to keep our brains and tribes functioning. Even when there's no substance whatsoever, it gives people an illusion to buy into and that can be dangerous because it gives people an excuse to not do something greater.
As I've pointed out before, people will cling to any excuse that allows them to justify their actions or lack thereof. Now that doesn't make those who virtue signal bad. If anything, their desire to be the lovable underdog hero of their own story proves to me that such people are good at heart. They're just misguided, clinging to the feelings and validation that virtue signaling earns them.
Since I like to be a bit more optimistic about people in general, I believe that the lack of substance that inherently comes with virtue signaling will eventually catch up with most people. There will be those who can never escape it. For most people, though, I believe they'll learn that there are better ways to be the lovable underdog hero of your own story.