Movies and TV have a long and colorful history of predicting future technology. The predictions made by "The Simpsons," alone, are as uncanny as they are creepy. Even when they get the basic laws of physics horribly wrong, they can provide insight into the trends that may very well define our future.
On the spectrum of movies that envision future technology, the "Jurassic Park" franchise occupies a strange part of that spectrum. The original movie, as beloved and successful as it is, did a poor job of predicting the potential of genetic engineering. The entire plot of the movie hinged on the ability of scientists to find sufficiently intact DNA from a 65-million-year-old mosquito and use that to recreate dinosaurs.
Anyone with a passing knowledge of math and the half-life of DNA knows that's just not possible in the real world. No matter how well-preserved a fossil is, the bonds holding DNA together dissolve completely after about 7 million years so the scientists in "Jurassic Park" wouldn't even have fragments to work with.
That's not to say it's impossible to bring back an extinct species. If you have intact DNA, and we do have it for extinct animals like Mammoths, then there's no reason why science can't recreate a creature that no longer exists. The only challenge is gestating the animal without a surrogate, but that's just an engineering challenge that will likely be solved once artificial wombs are perfected.
Even with that advancement, it would be too late for dinosaurs. Technically, if you had enough working knowledge of how DNA works and how to create an animal from scratch, you could create something that looked like a dinosaur. In fact, it's already a popular fan theory that none of the animals in "Jurassic Park" were actually dinosaurs. It's one of the few fan theories that might have been confirmed on screen.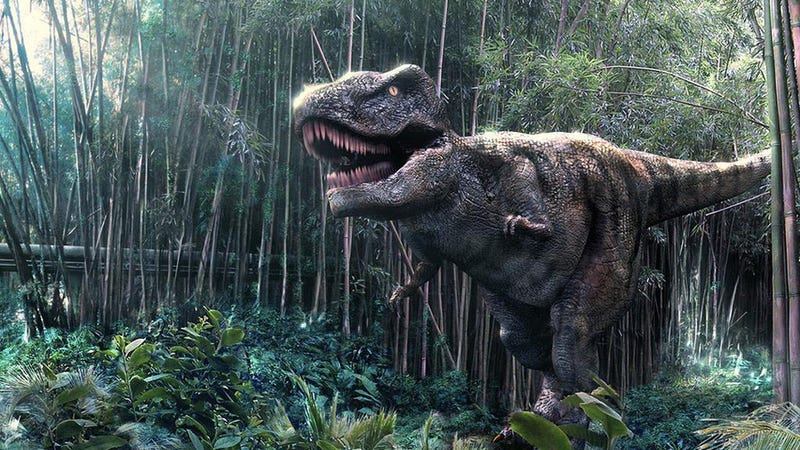 Those theories aside, it's the the technology on display in "Jurassic World" that has far greater implications. By that, I don't mean it'll bring back dinosaurs or other extinct species. It may actually do something much more profound.
Unlike the original movies, both "Jurassic World" and the sequel, "Jurassic World: Fallen Kingdom," don't stop at just bringing back dinosaurs. These movies take place in a world where that spectacle isn't that exciting anymore. As a result, they start splicing the DNA of other dinosaurs together to create new species, namely the Indominous Rex and the Indoraptor.
While this creates for great action scenes and plenty of dinosaur-driven combat, the true implications of this technology are lost in the spectacle. Take a moment to consider what the science within these movies accomplished. Then, consider what that means for the real world and the future of the human race.
These dinosaurs were not the product of evolution. Evolution works within some pretty rigid limits. It's a slow, clunky, arduous process that takes a lot of time and a lot of extinction. On top of that, the basic laws of heredity and the inherent limits of hybridization ensure that the transmission of certain traits are next to impossible through natural means.
However, as Dr. Wu himself stated in "Jurassic World," there's nothing natural about what what they did. Essentially, the scientists in that movie used the genetic and evolutionary equivalent of a cheat code. There were no barriers to combining the DNA of a T-Rex with that of a Raptor. They just cut and pasted DNA in the same way you would cut and paste text on a word document.
That should sound somewhat familiar to those who have followed this website because that's exactly what CRISPR does to some extent. It's basically the cut function for DNA and it exists in the real world. The paste function exists too, although it's not quite as refined. To that extent, "Jurassic World" is fairly accurate in terms of the technology they used to create the Indominous Rex and Indoraptor.
That's not to say it's possible to create the exact same creatures depicted in the movies. There are various anatomical limits to how big, fast, or smart a creature can be, even if there are no genetic barriers to contend with. I don't know if the creatures created in "Jurassic World" could function in the real world, but the science for making them does exist, albeit in a limited capacity.
That, in and of itself, is a remarkable notion and one that makes the original "Jurassic Park" seem slightly more incredible. If anything, the original movie underestimated the progress that science would make in genetic engineering. That movie just had science rebuilding life from the remnants of existing creatures. We've already progressed to the point where we're starting to make synthetic life from scratch.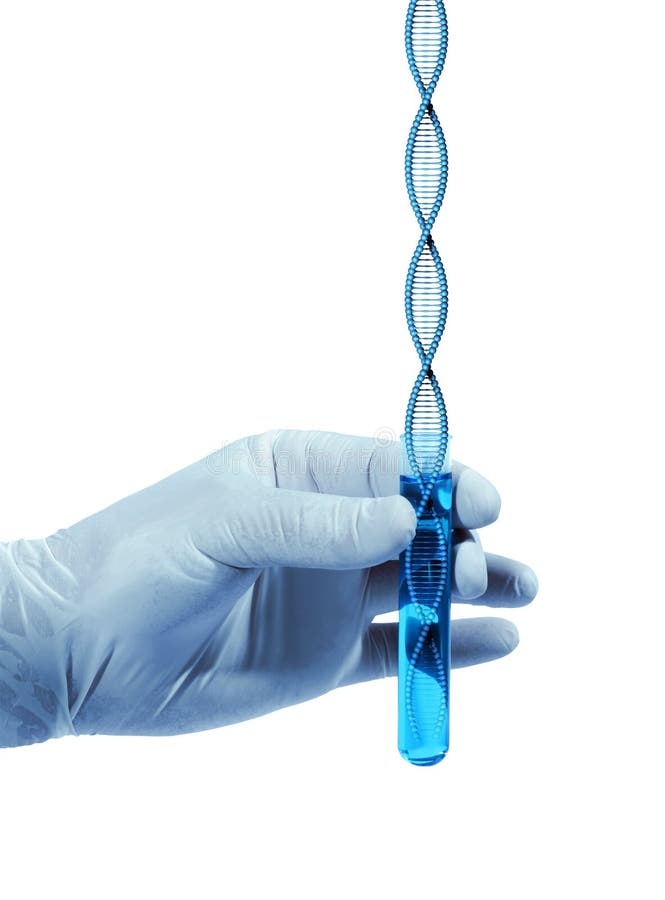 This kind of technology has implications that go far beyond bringing extinct animals back from the dead or creating new ones that make for great fight scenes in a movie. It actually has the potential to circumvent evolution entirely in the struggle for survival. "Jurassic World: Fallen Kingdom" even explores this concept, but only to a point.
Without getting too deep into spoiler territory, this movie builds on the same genetics technology that "Jurassic World" introduced with the Indominous Rex. However, it isn't just applied to dinosaurs. The sequel dares to contemplate how this technology could be used on humans or to supplement human abilities.
It's not that radical a concept. Humans have, after all, used technology and breeding techniques to domesticate animals that have aided our efforts to become the dominant species on this planet. That process is still hindered by the hard limits of biology. The process in "Jurassic World: Fallen Kingdom" is not bound by those limits.
In this movie, dinosaurs go beyond a spectacle at a theme park. They suddenly become a potential asset to further augment human abilities. Some, such as Jeff Goldblum's character, Ian Malcolm, would argue that such creatures pose a risk to humanity's survival. I doubt I'm as smart as Dr. Malcolm, but I'd also argue that he's underselling just how dominant human beings are at the moment.
Maybe if dinosaurs had come back 1,000 years ago when humans were still using swords, spears, and arrows to fight animals, we might have had a problem. Today, humans have access to machine guns, tanks, and combat drones. Even the apex predators of the Jurassic don't stand a chance.
I would further argue that the same technology that the scientists in "Jurassic World: Fallen Kingdom" used to make the Indoraptor is even more valuable in terms of how it can affect humans. After all, if you can copy and paste desirable traits into a dinosaur, then you can do the same to a human.
Doing that might cause plenty of ethical issues that Dr. Malcolm has articulated before, but there's one factor that overshadows all those arguments and that's the survival of our species. Let's face it, the human has its limits. We can't breathe underwater. Our skin is soft and vulnerable. Our immune system has room for improvement.
There are other mammals out there who can survive extreme cold. There are animals whose immune systems are much more effective than ours. There are even some animals that don't even age. Nature has already solved many of the problems that hinder the human species today. It's just a matter of taking those solutions and integrating them into our own biology.
If the technology in "Jurassic World: Fallen Kingdom" can create a creature as advanced as the Indoraptor, then there's no reason why it can't also create a human who has the muscle strength of a mountain gorilla, the immune system of an alligator, and the longevity of a tortoise. That kind of application is far more impactful than creating fancy zoo attractions.
I imagine that Dr. Malcolm might still warn about the use of this technology, but it may actually be an even greater risk to not use it. Again, it comes back to survival. Eventually, the Earth is going to die, either by the destruction of our sun or some other external force. If we're to survive beyond that, we need to be able to survive outside one planet.
As it stands, the human species just isn't built for that. It shows in how poorly our bodies react to space travel. It also shows in how much we struggle to survive in certain environments. To some extent, we must use the technology in "Jurassic World" to improve our survival.
Whether that involves tweaking our genetics with traits from more robust animals or creating pet raptors that help protect us, this technology has uses that are both profound and necessary. There's still plenty of danger, although it's doubtful any of that danger entails someone getting eaten by a T-Rex. However, it's a danger we'll have to confront whether the Ian Malcolms of the world like it or not.