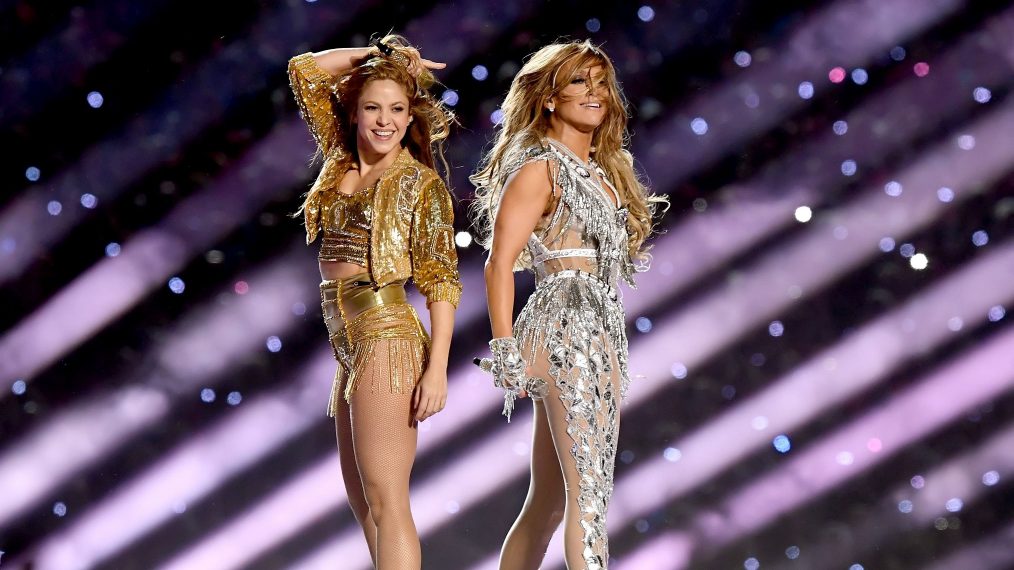 I promise I won't keep obsessing over the Super Bowl and how great it was this year, even though it was an objectively amazing game. I originally intended to take a break from sports references for a while, if only to prepare myself for baseball season.
However, those plans went out the window when I saw the equally amazing Super Bowl halftime show featuring Shakira and Jennifer Lopez. To say it was stunning would've been an insult. I'll go on record as saying it's the greatest Super Bowl halftime show of all time. I don't see how it will be topped in the near future.
That said, I knew before it was over that it was going to piss some people off. I didn't even need to check my Twitter feed to know who those people were. I could already sense the collective gasps of a certain segment of people who identify too much with Helen Lovejoy.
We know who these people are. Some of them identify with a particular religion. Some identify with a particular ideology. It doesn't always come from one point in the spectrum, but it always comes from the extremes. It's annoying, frustrating, idiotic, asinine, selfish, and just plain stupid. I put it on the same level as those behind those awful car insurance commercials that I despise.
To these people, there's no arguing with them. They see two beautiful women dancing, singing, and energizing a crowd and they don't see fun. They see something dangerous, subversive, and perverse. To them, such a thing shouldn't even exist. It's not just offensive. It's dangerous and could corrupt the minds, bodies, and souls of children and adults alike.
To those same people, I have a message.
Grow up or get out.
If that sounds too harsh, I'm sorry. I don't know of a nicer way to say it.
If you're the kind of religious zealot who see women doing anything other than obeying her husband, birthing children, and keeping her mouth shut, then you're in the wrong part of the world.
If you're the kind of dogmatic, moral values preaching conservative who think women and music that wouldn't be allowed in a 1950s sitcom is a subversive plot, then your attitudes are 10 steps behind that of most children.
If you're the kind of regressive, perpetually angry liberal who think any depiction of beautiful women in the media is akin gross objectification that deserves the same condemnation of human trafficking, you need to drag yourself out of the dystopian fantasy land you've been living in.
I've no sympathy for these people. Whether they're priest, mullahs, liberals, conservatives, rabbis, feminists, misogynists, or college students with too much free time on their hands, they deserve nothing but scorn. This was an incredible show full of beauty, spectacle, and wonder. It brought joy and astonishment to many. If you can't enjoy that because your politics or theology won't let you, then that's your problem.
There are parts of this world in which you don't have to confront such joy. There are entire countries where women are subjugated and censored by law. There are remote islands, villages, and lands on which you can't even access spectacles like this. Go there and create your own joyless world in which women can't be beautiful, men can't admire it, and music can't be played.
The alternative is to just grow up and except that entertainment exists. It's beautiful, sexy, and powerful sometimes. If you can't be a mature adult about it, then you have problems beyond your inability to appreciate a great show.